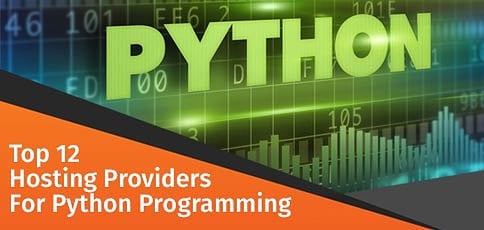 Being as versatile as it is popular, the best Python hosting matches the programming language's balance of simplicity and scalability.
Python powers Google, Mozilla, and YouTube, as well as the daily operations of NASA and the National Weather Service. Thanks to its many perks — including its broad applications and being easier to learn than other programming languages — Python has grown in popularity.
But, no matter what you're using Python to develop, you're going to need a robust hosting package to power your creation. Let's take a look at the industry's best.
Best Python Web Hosting Provider Overall
Named after the iconic British sketch comedy series "Monty Python's Flying Circus," which parodies the legend of King Arthur, Python stemmed from one programmer's summer boredom in the late 1980s but now enthralls object-oriented coders around the world.
Many web hosting platforms that are well aware of the demand for Python support provide programmers Python development tools to use create web and mobile apps in support of their websites. The best Python hosts offer robust documentation and employ a team that understands the nuances of the Python language.
Support for popular Python frameworks, such as Django and Flask, is a must, and it helps with flexibility if the host is willing to install any Python modules you might require. We recently went on a quest to find hosts that are welcoming to Python users. If a large chunk of your coding is in Python, you'll want to check out our top recommended host below.
FREE site transfer or new site setup
FREE daily backups, CDN, email, and SSL
24/7 expert support with no wait on phone or chat
Recommended by WordPress as a top host
Ideal for business email hosting
BEST OVERALL
RATING 5.0 ★★★★★ Our Review
SiteGround: Our Expert's Review
Alexandra Anderson (HostingAdvice.com): With an impressive breadth of overall hosting services offered, SiteGround is a leading innovator in the hosting space — from custom software solutions to premier customer support. The company offers the full range of web hosting features, including a free Cloudflare CDN, cPanel with SSH access, and unlimited MySQL databases and bandwidth — not to mention prize-worthy customer support. Go to full review »
| Money Back Guarantee | Disk Space | Domain Name | Setup Time |
| --- | --- | --- | --- |
| 30 days | 10 GB SSD – 40 GB SSD | FREE (1 year) | 6 minutes |
See more top-rated hosting options »
Cheapest Python Hosting Provider
If you're an individual or small business (or just looking to save some cash), you may want a Python host that offers just the right amount of support and services. This type of host is likely to offer shared or VPS hosting, as dedicated servers tend not to be on the cheap end. Even if you're not getting all the bells and whistles, you can still find affordable Python web hosting that offers good tech support and ample documentation to make your Python-run application run the way you want it to.
Something to consider when looking into lower-cost Python hosting is whether the host has a community support network. The best answers to issues can sometimes come from the users themselves! Of course, it always helps when the host's staff support knows the different between "spam" and "egg" as it pertains to Python coding. The hosts we chose for our top cheap Python web hosting have plenty of options to ensure that you can code in Python on the platform without hassle and get help when you need it. Click the reviews in the tables below to see all the features these affordable hosting plans have to offer.
Unlimited everything, from storage to databases
FREE site builder & WP performance upgrades
FREE daily or weekly backups
Custom control panel and auto-installation scripts
SSH access & unlimited FREE SSL certificates
CHEAP
RATING 4.8 ★★★★★ Our Review
Hostinger: Our Expert's Review
Laura Bernheim (HostingAdvice.com): As the shared hosting market becomes increasingly saturated, unlimited storage, bandwidth, and email accounts have become surprisingly average. Hostinger, however, extends the routine, expected metrics to greater lengths — the number of websites, databases, FTP users, subdomains, and parked domains are all unrestricted for most customers. Go to full review »
| Money Back Guarantee | Disk Space | Domain Name | Setup Time |
| --- | --- | --- | --- |
| 30 days | 50 GB SSD – 200 GB SSD | FREE (1 year) | 3 minutes |
See more affordable hosting options »
Best Shared Hosting Service for Python Applications
A shared hosting platform is a completely viable option for hosting a Python application. One thing to look for is what other programming languages the host supports. Python is extensible, meaning you can interface Python with libraries written in other languages, such as Java, C, and C++, and this makes for faster and more streamlined coding. Shared hosts offer control panels like Plesk and cPanel that will help you manage your Python developer tools and modules.
Some shared hosting plans come with unlimited storage and bandwidth, which is useful for Python programmers who see themselves writing many different applications or expanding existing ones. A Python host that runs devoted datacenters in multiple locations will offer the best uptime rates to support your application. One-click installation for scripts will keep you coding without hassle. You will find these features and more among our picks for best shared hosting providers.
Known for high-performance, low-cost hosting
FREE website builder with 1,000s of templates
Endorsed by the WordPress.org team as a top host
FREE SSL certificate and CDN acceleration
Usually $7.99/mo, but our visitors pay $2.95/mo
SHARED
RATING 5.0 ★★★★★ Our Review
Bluehost: Our Expert's Review
Ryan Frankel (HostingAdvice.com): Bluehost pricing is about as competitive as the industry offers. Sign up for a shared hosting plan for as little as $2.95 per month, and WordPress hosting packages are consistently priced; a VPS plan starts at around $19.99 per month; and the dedicated hosting rates are as little as $79.99 per month. Go to full review »
| Money Back Guarantee | Disk Space | Domain Name | Setup Time |
| --- | --- | --- | --- |
| 30 days | 10 GB SSD – 100 GB SSD | FREE (1 year) | 5 minutes |
An industry-leading host with competitive pricing
Attract visitors with FREE marketing credits
Lots of extras like SiteLock security
Start selling with FREE ecommerce tools
Get more than 75% off today! (usually $7.99/mo)
SHARED
RATING 4.8 ★★★★★ Our Review
iPage: Our Expert's Review
PJ Fancher (HostingAdvice.com): Whether you're a first-time website owner or a web veteran, iPage's excellent hosting services and a fantastic list of extras make the brand one of the best values in web hosting. Unlimited disk space, scalable bandwidth, and emails are just a part of what makes iPage's shared hosting plan a great deal. Go to full review »
| Money Back Guarantee | Disk Space | Domain Name | Setup Time |
| --- | --- | --- | --- |
| 30 days | Unlimited | FREE (1 year) | 5 minutes |
High-quality hosting, no matter the format
FREE SSD storage packs 20x the performance
FREE SSL certificate and 24/7 support
1-click installs for WordPress and popular CMSes
Get started with FREE website transfer service
SHARED
RATING 4.8 ★★★★★ Our Review
InMotion: Our Expert's Review
PJ Fancher (HostingAdvice.com): InMotion Hosting offers an excellent business-class shared hosting plan — with a price tag lower than several other budget hosts. For the IT crowd in the audience, you'll appreciate SSH access, as well as support for PHP, Ruby, Perl, Python, WP-CLI, and other popular languages. Go to full review »
| Money Back Guarantee | Disk Space | Domain Name | Setup Time |
| --- | --- | --- | --- |
| 90 days | 100 GB SSD – Unlimited | FREE (1 year) | 5 minutes |
See more shared hosting options »
Best Cloud Hosting for Python
Maybe your Python application is already getting lots of hits, or maybe you just expect it to. Either way, if you want to support a lot of people sending calls to your server, a cloud hosting solution may be right for you. Python hosting in the cloud offers Python developers numerous benefits, including integration of data sources and reliability. Powerful cloud hosts allow calling a wide variety of Python libraries and enable web editing that can be picked up anywhere.
Installing Django or another Python framework on a cloud-based host should be a breeze – you don't want to waste precious time to simply get up and running. A benefit of hosting Python applications in the cloud is that you can easily and cheaply deploy a project without worrying about configuring an OS or server setup. Deploy and scale the app in the way that you want with these first-rate choices for best cloud hosting for Python.
Managed cloud hosting with 24/7/365 monitoring
Choose from 5 popular cloud providers
Auto-healing cloud servers with FREE backups
1-click server cloning and easy management
Host unlimited apps with no contract lock-in
CLOUD
RATING 4.8 ★★★★★ Our Review
Cloudways: Our Expert's Review
Alexandra Anderson (HostingAdvice.com): If you can't beat the cloud provider behemoths, offer their infrastructure as a service. Cloudways gives customers their choice of cloud platform: AWS, Google, Linode, Digital Ocean, or Vultr. Go to full review »
| Setup Time | Disk Space | CPU | RAM |
| --- | --- | --- | --- |
| 8 minutes | 20 GB SSD – 4 TB SSD | 1 – 96 cores | 1 GB – 384 GB |
Ultimate scalability with limitless customizations
Create and deploy servers in 60 seconds
Easily add load balancers and firewalls
Stellar 99.95% uptime guarantee
Sign up today for a 30-day FREE trial
CLOUD
RATING 4.8 ★★★★★ Our Review
Kamatera: Our Expert's Review
Laura Bernheim (HostingAdvice.com): Starting with more than 60 operating system images to choose from, Kamatera is a strong option for developers who know exactly what environment works best for their project. Customize your cloud server as needed and deploy in less than a minute. Go to full review »
| Setup Time | Disk Space | CPU | RAM |
| --- | --- | --- | --- |
| 5 minutes | 20 GB SSD – 4 TB SSD | 1 – 104 cores | 1 GB – 525 GB |
Choose your OS or application configuration
Hourly or monthly billing for convenience
Optional upgrades for cPanel, backups, and more
Managed services, SSDs, and HDDs available
Block and object storage, plus enterprise firewall
CLOUD
RATING 4.7 ★★★★★ Our Review
Hostwinds: Our Expert's Review
Laura Bernheim (HostingAdvice.com): Hostwinds provides supremely scalable and customizable options for the savvy developer or site owner. Customers can customize their cloud environment or choose pre-built configurations optimized to run apps like WordPress, Drupal, and others. Go to full review »
| Setup Time | Disk Space | CPU | RAM |
| --- | --- | --- | --- |
| 6 minutes | 30 GB SSD – 750 GB SSD | 1 – 16 cores | 1 – 96 GB |
User-friendly hosting powered by Google Cloud
Isolated resources and integrated CloudFlare
Built on CloudLinux with LVE containers
Automated, daily backups and integrated caching
Instant setup with intuitive custom control panel
CLOUD
RATING 4.6 ★★★★★ Our Review
Hostinger: Our Expert's Review
Laura Bernheim (HostingAdvice.com): Hostinger offers something for everyone. From two cloud hosting plans that leverage the company's global datacenter presence to a premium service powered by Google Cloud Platform, you're sure to find what you need. Go to full review »
| Setup Time | Disk Space | CPU | RAM |
| --- | --- | --- | --- |
| 6 minutes | 20 GB SSD – 250 GB SSD | 2 – 6 cores | 3 – 12 GB |
See more cloud hosting options »
Best Dedicated Server Hosting for Python
A dedicated server is widely accepted in the Python community as the best option for programming in Python. Why? It provides the fewest limitations when it comes to your Python install, giving you more control, flexibility, and customization. While it's typically more costly than other hosting options, if you're a power user who wants to do a lot with your application, it's a good match. You can code the way you want and make your application run optimally.
Fully managed dedicated hosting can save you time and worry. If something breaks, you won't have to fix it yourself. Look for hosts that offer a variety of server choices with bandwidth, storage, and backup options that suit your budget. Tight security and included DDoS protection will keep your server safe from attacks and ensure the continued operation of your application. If you've outgrown other types of hosting, you may find what you need on this list of the best dedicated hosting for Python.
Plesk, InterWorx, or cPanel (Linux) or Plesk (Windows)
100% network and power uptime guarantees
Custom configurations and instant provisioning
Auto-migrations, backups, and real-time monitoring
Block/object storage and load balancer add-ons
DEDICATED
RATING 4.9 ★★★★★ Our Review
Liquid Web: Our Expert's Review
Alexandra Anderson (HostingAdvice.com): Liquid Web's strong suit is managed dedicated server hosting. The company owns and operates five state-of-the-art datacenters in the US and Europe works tirelessly to build and maintain custom solutions for added performance and security. Go to full review »
| Setup Time | Disk Space | CPU | RAM |
| --- | --- | --- | --- |
| 8 minutes | 250 GB – 500 GB SSD (+ 1 TB HDD) | 4 – 12 cores | 16 GB – 32 GB |
24/7 uptime monitoring and private datacenter
Up to 24 cores and 100TB bandwidth
12 operating systems and 3 control panels
Custom configs built and maintained in-house
Price-lock guarantee without contracts
DEDICATED
RATING 4.8 ★★★★★ Our Review
InterServer: Our Expert's Review
Laura Bernheim (HostingAdvice.com): You know a hosting company means business when it owns and operates its own datacenters. Because InterServer employees build and manage servers in the same building as company headquarters, dedicated hosting customers get the utmost in flexibility, support, and around-the-clock monitoring. Go to full review »
| Setup Time | Disk Space | CPU | RAM |
| --- | --- | --- | --- |
| 8 minutes | 250 GB SSD – 80 TB HDD | 4 – 52 cores | 32 GB – 128 GB |
Root access and 3 levels of server management
Expertly managed servers deployed instantly
Choose from 4 datacenters across 3 continents
FREE redundant SSD storage in RAID-1 arrays
Choice of 13 Linux operating systems
DEDICATED
RATING 4.8 ★★★★★ Our Review
A2 Hosting: Our Expert's Review
Alexandra Anderson (HostingAdvice.com): Whether you're looking for managed or self-managed hosting, A2 Hosting offers three extremely reliable dedicated server plans to meet your needs, depending on your levels of comfort and experience. With A2 Hosting's Unmanaged Flex Dedicated Server plan, users get administrator-level control with root access and their choice of Linux operating system. Go to full review »
| Setup Time | Disk Space | CPU | RAM |
| --- | --- | --- | --- |
| 7 minutes | 1 TB SSD (Mirrored) | 4 – 10 cores, 4-20 threads | 16 GB – 128 GB |
See more dedicated server hosting options »
What Is Python Hosting?
Python hosting is web hosting that's specifically designed to support sites and applications written in the Python programming language. Unlike traditional hosting, which only supports HTML, CSS, and JavaScript, Python hosting provides the tools and resources you need to run a Python-based website or application — including a Python interpreter, a Python-based web server, and various Python libraries.
Python hosting is a good choice for any website or application that's written in the Python programming language. However, it's worth noting that Python hosting is not suitable for every website or application. If your site or application is written in another programming language, such as PHP, Ruby, or ASP.NET, then you'll need to choose a different type of hosting.
Can I Get Free Python Hosting?
Simply put, it's not a good investment to opt for free Python hosting. While you may not be putting money into it, free hosting is likely to cause pain, frustration, and wasted time. Free hosting options just don't have the capacity to support Python programmers so their applications run optimally. The server will likely be slow and unable to handle the traffic your app gets because you're sharing it with so many other users.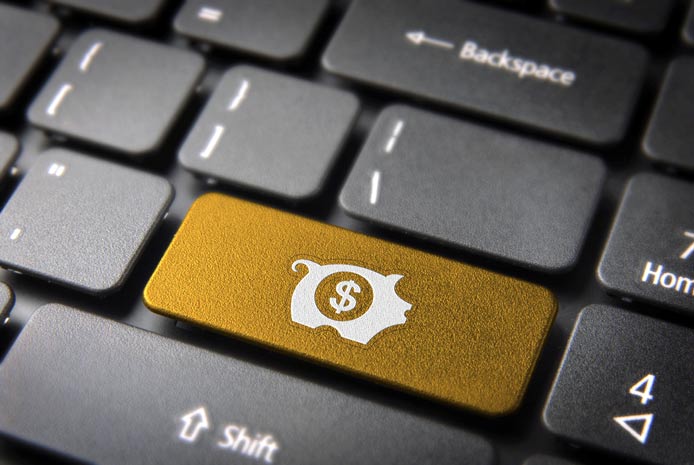 Additionally, a free Python host won't have the plugins, scripts, and modules you want to customize how you code. Installing your framework of choice won't be straightforward, and the control panel isn't going to have all the options you would get with a host you pay for at a reasonable cost. With all of these potential issues, support will be hard to find.
In addition to the fact that free hosting services are slow and typically outdated, oftentimes they also don't have strong enough security. Free hosts are notorious for distributing or inadvertently exposing users' data.
Free hosting is so limited that you'll have to pay for the service eventually. So if you're thinking about going the free route to save money, just don't do it. Instead, check out some of the economically priced options we mentioned earlier.
Look for Python 3, Flask, and Django Support When Choosing Your Host
Python has only gone through three versions since its release in 1990, with the latest version released 10 years ago. While some businesses continue to use Python 2 for legacy purposes, Python 3 is gradually becoming the new standard. There are some fantastic libraries for Python 3 and the capabilities of the language continue to grow in this latest version. Eventually, some hosts may no longer support Python 2, and they will expand the offerings for Python 3. To plan for the future, opt for a host that supports Python 3 even if you're still using Python 2.
One last thing before you go: The most common frameworks for Python are Flash and Django. You want a host that supports one or both of these frameworks. They allow for the fastest and most practical development and produce clean, readable code that will make your application run smoothly. If a host doesn't support Flash or Django, it's a sign that the company isn't up to date on Python coding and won't be able to give you the best support.


Python may have a silly version of Camelot as its namesake, but the companies we recommend take Python hosting seriously. Regardless of your budget, plenty of Python hosts can satisfy your need for great support, streamlined functionality, and ample speed.
If a significant amount of your code is in Python, we recommend you find a Python host from our list and call to talk about your precise needs. Whether it's shared, cloud, or dedicated hosting, the Holy Grail of Python hosting is within your grasp. Be sure to visit our reviews page to see which host might be the best fit for your Python project.
See Our Full Review of SiteGround
Whatever type of hosting plan you're looking for, SiteGround is a solid choice no matter the scale. Our reviewer Alexandra Anderson recently took SiteGround for a spin, and rated the popular host a 5.0 in the Best Overall Hosting category out of a perfect score of 5.0. Here's what Alexandra had to say about SiteGround:
With a reputation for reliable customer support and the leading-edge tech innovations, SiteGround needs to be near the top of your list of potential hosting providers. The premium host enables site owners and WordPress users to operate with performance and reliability in fluidly scalable cloud-powered environments.
Before signing up for SiteGround, it's a good idea to read through Alexandra's full review to learn about all the features SiteGround offers. You can also compare it to other web hosts to ensure you're getting the best deal possible:
If you decide SiteGround is the right choice, keep in mind that it takes just minutes to deploy your SiteGround server space. And at $2.99 per month, it's a bargain considering the many great features that come in any SiteGround plan.
Advertiser Disclosure
HostingAdvice.com is a free online resource that offers valuable content and comparison services to users. To keep this resource 100% free, we receive compensation from many of the offers listed on the site. Along with key review factors, this compensation may impact how and where products appear across the site (including, for example, the order in which they appear). HostingAdvice.com does not include the entire universe of available offers. Editorial opinions expressed on the site are strictly our own and are not provided, endorsed, or approved by advertisers.
Our Editorial Review Policy
Our site is committed to publishing independent, accurate content guided by strict editorial guidelines. Before articles and reviews are published on our site, they undergo a thorough review process performed by a team of independent editors and subject-matter experts to ensure the content's accuracy, timeliness, and impartiality. Our editorial team is separate and independent of our site's advertisers, and the opinions they express on our site are their own. To read more about our team members and their editorial backgrounds, please visit our site's About page.