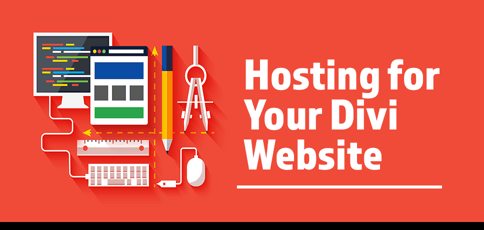 The first-ever webpage went live on August 6, 1991. Looking back decades later, it's astonishing just how far we've come. Theme builders like Divi have added a sense of style and functionality to millions of websites, something the first-ever webpage lacked.
While there's no questioning the role theme builders have played in making web pages look more beautiful and functional, many people don't realize that web hosts are, to some extent, unsung heroes in this struggle.
That's because you can't really tell how beautiful a theme is without actually hosting it somewhere on the internet. And when it comes to Divi, you want to ensure that the host you choose is actually compatible with this theme builder. That's the best way to maximize its functionalities and appreciate its true beauty.
Without further ado, let's go over some of the best Divi hosting services this year and why exactly they deserve a seat at this table.
Recommended by WordPress.org since 2005
Automatic WordPress updates and initial install
FREE WordPress themes in the Bluehost Marketplace
24/7 support via live chat, phone, and email
Get exclusive discounts on WordPress plans
WORDPRESS
RATING 4.9 ★★★★★ Our Review
Bluehost: Our Expert's Review
Ryan Frankel (HostingAdvice.com): Bluehost's WordPress hosting packages are aimed at first-time site owners and personal bloggers. These services come at a premium compared to the standard Bluehost web hosting (basic shared hosting) plans, but the WordPress optimization and platform-specific resources are arguably worth the cost. Go to full review »
| Money Back Guarantee | Disk Space | Domain Name | Setup Time |
| --- | --- | --- | --- |
| 30 days | 50 GB SSD – 100 GB SSD | FREE (1 year) | 7 minutes |
Bluehost and WordPress go together like peanut butter and jelly. It's a classic pair that everyone likes. In fact, Bluehost is one of the few providers that WordPress recommends, so you know it's the real deal.
When you choose Bluehost to build your Divi site, you're getting all of the perks of its WordPress hosting plans with Divi's elegant templates and easy interface. With a combo like that, your website will stand out from your competition.
This host will give you all of the standard perks, such as one-click installations and free SSL certificates, but you'll also get everything a beginner needs to optimize their Divi website. Check out Bluehost for yourself to see everything this provider has to offer.
Officially endorsed by WordPress.org
FREE migration plugin or automated installation
Pre-installed Git, 3 caching levels, and FREE CDN
FREE WP setup wizard, staging, and auto-updates
Fast, 24/7 support via custom chat system
WORDPRESS
RATING 4.9 ★★★★★ Our Review
SiteGround: Our Expert's Review
Alexandra Anderson (HostingAdvice.com): Want a hassle-free, WordPress-optimized hosting service. SiteGround has thought of everything you need to get your site up and running. Go to full review »
| Money Back Guarantee | Disk Space | Domain Name | Setup Time |
| --- | --- | --- | --- |
| 30 days | 10 GB SSD – 40 GB SSD | New or Transfer | 6 minutes |
SiteGround isn't here just because I like it or think it's great; it actually enjoys the backing of Elegant Themes, the guys behind Divi. The dream partnership with Elegant Themes makes everything easier and even better for web designers, developers, and administrators.
To put things into perspective, SiteGround offers Divi and WordPress already pre-installed, meaning you don't have to go through the setup process to experience the benefits and potential Divi has to offer. SiteGround also meets all of Divi's web hosting requirements, and that's another big win because you don't need to worry about setting up the server to accommodate the theme. Everything comes pre-installed.
You just need to choose a plan that works for you and set up your Divi site within minutes. Speaking of hosting plans, let's take a quick tour of what to expect from SiteGround.
For starters, all its plans are Divi-compatible. It also features a powerful Content Delivery Network (CDN) for faster speeds, free Secure Sockets Layer (SSL) certificates, managed security and updates, unlimited emails, and WordPress optimization.
SiteGround's cPanel is also a web developer's dream. Here, you'll find tools and applications for staging, web development, routine backups, and collaboration, all designed to get the most out of your Divi theme.
FREE Cloudflare CDN and 1-click WP installs
Turbo Server, SSD speed, and optimized caching
A2-optimized plugins for performance and security
FREE SSL certificates and 24/7 support
FREE HackScan and KernelCare
WORDPRESS
RATING 4.9 ★★★★★ Our Review
A2 Hosting: Our Expert's Review
Alexandra Anderson (HostingAdvice.com): As experts in performance optimization, A2 Hosting is a top choice for powering resource-heavy WordPress websites. The company offers shared or managed plans for the ultra-popular content management system, with the benefits extending to Joomla, Drupal, and other platforms. Go to full review »
| Money Back Guarantee | Disk Space | Domain Name | Setup Time |
| --- | --- | --- | --- |
| 30 days | 50 GB NVMe SSD – Unlimited NVMe SSD | New or Transfer | 4 minutes |
I'm not a fan of slow websites, and I'm guessing you're not either. That's why A2 Hosting has a special place on my list. Its Turbo Servers help your Divi website load faster and get into the good books with popular search engines such as Google.
Like SiteGround, A2 Hosting also comes with WordPress pre-installed. Since there's no need to lose sleep over the setup process, you have all the time in the world to focus on what matters most — designing the website you and your audience will love.
WordPress and Divi go hand in hand, but it's important that you know the exact type of hosting you need when you choose to build your website with Divi on A2 Hosting. The shared hosting plan is a great option if you want to save some money, but it won't come up with regular backups.
If having regular backups is important to you, the managed WordPress hosting option should be your top pick. Besides routine backups, A2 Hosting will update your WordPress and migrate your site for free.
Migrate unlimited WP sites using Cloudways plugin
FREE CDN and WordPress staging areas
Caching plugin, Breeze, comes pre-installed
SSD storage for 3x faster WordPress hosting
25% OFF with code HOSTINGADVICE
WORDPRESS
RATING 4.8 ★★★★★ Our Review
Cloudways: Our Expert's Review
Alexandra Anderson (HostingAdvice.com): Cloudways makes it simple to kick-start a WordPress site or app hosted in a cloud environment. During the initial setup, we were given a choice of a single- or multi-site installation of the latest WordPress version — complete with Cloudways optimizations — or a no-frills WP install. Go to full review »
| Money Back Guarantee | Disk Space | Domain Name | Setup Time |
| --- | --- | --- | --- |
| 3-day FREE trial | 20 GB SSD – 4 TB SSD | New or Transfer | 8 minutes |
The quality of customer support is one of the first things I look at when searching for the best hosting services for any project. I know each host is unique, and putting your eggs in one basket is never a great idea.
That's how I found out about Cloudways. I was looking for a Divi host with excellent customer support just in case I got stuck somewhere in the design process. I wasn't very confident using Divi when I first started out, so I needed a host that would pull me out of the mud anytime I got stuck.
While all the hosts I've mentioned here offer great support, Cloudways takes it a notch higher. I know I'm not the only one who feels that way. This host has more than 1,000 five-star reviews on Trustpilot alone, most of which heap praise on their customer service team.
So if you're new to Divi hosting and you feel you'll need help regularly, especially from the host, Cloudways is a great option. You can contact them anytime, anywhere, any day.
High-touch managed WordPress hosting
FREE speed boost via built-in CDN and custom FlyCache technology
One-click sandbox environment for staging
In-house WP expertise and support available 24/7
FREE 14-day demo site
WORDPRESS
RATING 4.7 ★★★★★ Our Review
Flywheel: Our Expert's Review
Laura Bernheim (HostingAdvice.com): It seems rather obvious (and repetitive) to say that a web host that solely hosts WordPress sites excels at hosting WordPress — but it's true. In addition to revamped infrastructure optimized for the world-famous content management system, Flywheel offers several proprietary, one-of-a-kind services that extend WordPress hosting beyond traditional norms. Go to full review »
| Money Back Guarantee | Disk Space | Domain Name | Setup Time |
| --- | --- | --- | --- |
| 60 days | 5 GB – 50 GB | N/A | 4 minutes |
Every web host I've listed here is unique in its own way. Flywheel, for example, is what I recommend if you're a web developer, designer, or administrator working with a team.
I've been working with a team of developers to build websites and applications for clients for more than a decade now, and hosting some of them on Flywheel has been a game changer for me. When building a Divi website, collaborating with developers is much easier now because I don't have to share passwords or create multiple logins, thanks to Flywheel's developer-friendly environment.
But that's not the only reason they deserve a spot on this list; powered by the Google Cloud Platform, this Divi hosting provider guarantees blazing fast speeds. And every night you go to bed, you can rest easy knowing that you won't lose your progress thanks to its nightly backups guarantee.
If, for some reason, you'd like to restore your Divi project to a previous version, you can do that with a single click of a button. That's the kind of developer-friendly convenience Flywheel offers.
WP Engine: Premium Divi Host
If money isn't much of a concern to you, I recommend taking advantage of WP Engine's Divi hosting service to build your website or application. It's not the cheapest host out there, but what you get in the long run justifies the cost.
I'm talking about premium support, performance, and tons of developer-friendly features to choose from. It's the promised land for any web developer looking for endless possibilities when building a Divi website.
0%

OFF your first payment for our readers
FREE Genesis Framework & StudioPress themes
Fast, scalable, and secure WordPress
FREE SSL certificate and CDN ready
Upgrade for geotargeting and edge security
WORDPRESS
RATING 4.8 ★★★★★ Our Review
WP Engine: Our Expert's Review
Ryan Frankel (HostingAdvice.com): With prices much higher than many WordPress users are accustomed to seeing, we understand that WP Engine may not be for everybody. But for those developers, designers, agencies, and growing businesses passionate about website performance, stability, and cutting-edge WordPress features, WP Engine will be a godsend. Go to full review »
| Money Back Guarantee | Disk Space | Domain Name | Setup Time |
| --- | --- | --- | --- |
| 60 days | 10 GB – 50 GB | New or Transfer | 6 minutes |
WP Engine has so much to explore from the detailed and intuitive user interface, expansive storage, and excellent support, all the way to its compatibility with many different developer tools. But if you're just starting out with a single website and you don't have a steady amount of traffic to your blog or website just yet, getting this host would be an overkill.
On the other hand, this host suits anyone looking to host multiple WordPress websites and play around with tons of developer tools. If that sounds like something right up your alley, go for it.
What Is Divi?
Divi is a popular WordPress theme created by Elegant Themes. It is known for its user-friendly visual builder, which allows the Divi user to easily design and customize their websites or applications without any coding knowledge.
Does Divi Provide Hosting?
Not really. Divi is a website theme builder, so it does not provide hosting services. Instead, it relies on its WordPress website hosting partners to function.
To host a website built with Divi, you would need to choose a separate hosting company. You'll find many hosting providers available that specialize in WordPress hosting, but it's also advisable to stick with those specifically endorsed by Divi to ensure they meet all Divi's requirements.
What Makes a Good Divi Hosting Provider?
No Divi hosting provider is perfect, but knowing what to look for takes you closer to perfection. Fast servers, SSD storage, guaranteed uptime, excellent support, and responsiveness are the bare minimum requirements when looking for a good Divi host.
Also, don't forget that Divi runs on WordPress. How's that important? It's just a reminder that you need a host that offers server configurations and caching specifically built for WordPress.

It would be nice to have additional features designed specifically for WordPress users. I'm thinking of easy WordPress installation, automatic Divi installation, automated updates, a Divi builder, staging environments, and integration with popular WordPress plugins.
And if you expect your website to grow rapidly over a certain period (think of an eCommerce website for a small business as an example), you need a WordPress hosting provider that's scalable and offers unlimited bandwidth.
Important security tip: Check for features like firewalls, malware scanning, DDoS protection, and regular WordPress backups.
Lastly, take your time to compare hosting plans and prices to find a balance between cost and the features offered. Remember the example I used about WP Engine? Everyone would want to have a powerful host, but there's a thin line between going for power versus overkill. Make sure that plan you choose won't tempt you to rob the bank just to afford it.
Choosing a Divi-Compatible Host
Choosing the best Divi hosting services shouldn't be a problem. I've covered all the basics you need to know to inspire your decision.
However, I understand that this might be too much to digest in one sitting, so the most important thing you need to know, aside from your unique hosting needs, is that you're better off choosing a provider endorsed by Elegant Themes, the creators of Divi, rather than a random host out there. That's what you need to unlock the full potential of your Divi website.
Further Reading: "5 Best Divi Hosting Services (Oct. 2023)"
Hopefully, our recommendation of Bluehost fulfills all your web hosting needs. Starting at just $2.95 per month and rated 4.9 overall, Bluehost gives users plenty of bang for the buck. Among our favorite features:
Recommended by WordPress.org since 2005
Automatic WordPress updates and initial install
FREE WordPress themes in the Bluehost Marketplace
24/7 support via live chat, phone, and email
Get exclusive discounts on WordPress plans
If you'd like recommendations similar to Bluehost and others in 5 Best Divi Hosting Services (Oct. 2023), check out these popular guides. You'll find comparisons of Bluehost to other hosts on pricing, features, support and more:
And of course, if Bluehost is your top choice, you can get started now at just $2.95/month. Bluehost is easy to set up and scale, no matter the size of your next project.
Advertiser Disclosure
HostingAdvice.com is a free online resource that offers valuable content and comparison services to users. To keep this resource 100% free, we receive compensation from many of the offers listed on the site. Along with key review factors, this compensation may impact how and where products appear across the site (including, for example, the order in which they appear). HostingAdvice.com does not include the entire universe of available offers. Editorial opinions expressed on the site are strictly our own and are not provided, endorsed, or approved by advertisers.
Our Editorial Review Policy
Our site is committed to publishing independent, accurate content guided by strict editorial guidelines. Before articles and reviews are published on our site, they undergo a thorough review process performed by a team of independent editors and subject-matter experts to ensure the content's accuracy, timeliness, and impartiality. Our editorial team is separate and independent of our site's advertisers, and the opinions they express on our site are their own. To read more about our team members and their editorial backgrounds, please visit our site's About page.