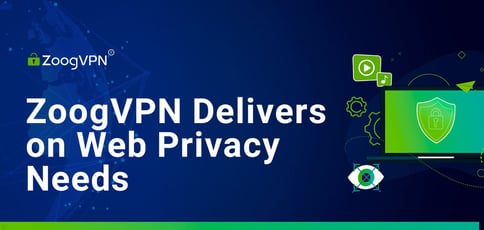 TL; DR: ZoogVPN prides itself on providing privacy solutions to combat censorship and internet barriers around the world. The VPN provider prioritizes affordability and simplicity to help cater to lesser-developed and heavily-censored countries. Customers can use its advanced features, including bank-grade encryption and no logs policy, to protect their data and navigate an uncensored web. As ZoogVPN continues its mission toward worldwide accessibility, it seeks to equip users with trusted materials and content on VPN solutions in more languages.
Our idea of the internet changed forever in 2013. The name Edward Snowden headlined every major magazine, and news on his act of bravery swirled through the internet. Snowden had revealed a shocking truth that triggered a chain of repercussions: Intelligence teams had been spying on the public and developed massive information-gathering programs to do so.
This controversy sounded the alarm on internet surveillance and made millions of people aware of what was happening behind their computer screens. Privacy was at one of its most fragile states.
That same year, about 5,000 miles away in Patras, Greece, another group of technical experts, or geeks, as they like to call themselves, were concocting their own antidote for privacy breaches. The team believed users should have a right to privacy and the freedom to navigate an uncensored internet. They went on to create ZoogVPN in May 2013.


"Our mission was to break down Internet barriers and censorship, providing complete internet freedom and privacy for everyone. It hasn't changed throughout the years, and now we are even more serious about online security and users' privacy," said Yaroslav Savenkov, CEO of ZoogVPN.
ZoogVPN understands the crucial need for data privacy and how the lack of it can affect a user's peace of mind. Its capabilities allow users to bypass georestrictions and shield their digital traffic in heavily-censored countries and beyond. ZoogVPN's solutions are also easy-to-use, making them more accessible to the general public.
The company's top priority is to provide protection against internet service providers that can track a user's web activity.
"The Internet has become an inevitable part of our lives, and everyone spends hours a day surfing the web, so it's just natural that users want to have a secure and private life online," said Yaroslav.
Making Privacy Accessible Worldwide with Affordable Services
The ZoogVPN team created the company to help internet users bypass regional blocks and maintain their privacy online. The VPN provider had recognized the emerging surveillance issue and answered the public's demand for a tool to protect themselves. And ZoogVPN sought to make it accessible to everyone.
"We use Facebook. Our company uses Google Meet. In most countries, people enjoy YouTube content without a hitch. You wake up and check your notifications first thing in the morning, don't you? All these apps and websites are so essential today and have become an integral part of our lives. Yet, to think that some people can't access them due to political issues in their countries or blatant censorship is crazy. For some of us, these social media apps are the only way to communicate with our loved ones. That's why a decent VPN is a must-have. So, leveraging such solutions as ours is very important because everyone deserves the best," said Yaroslav.
He also said it can be tricky to bypass restrictions and bugs and maintain 100% uptime in heavily censored countries such as China and Russia. But ZoogVPN has developed solutions to get around those blocks.
ZoogVPN's advanced features keep internet traffic encrypted and data safe. Its built-in Kill Switch solution allows users to maintain security by locking their internet even when unexpected VPN connection dropouts occur. Its applications also use shadowing techniques to push past firewalls and restrictions.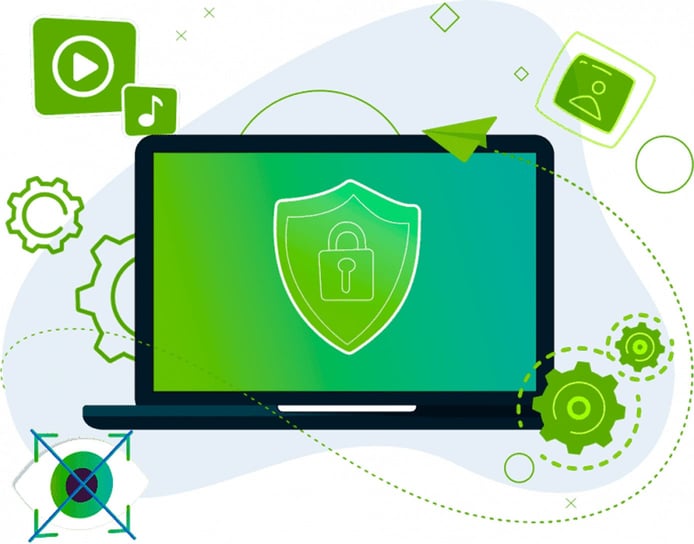 Customers can also protect their data with ZoogVPN's bank-grade encryption that secures sensitive data online and on public wifi. ZoogVPN also ensures top speed and performance with servers that run on reduced latency, and it does not save any logs and maintains user privacy with DNS leak protection.
"It's not a secret that people living in the countries with strong censorship earn way less money than citizens of democratic states. So it's our duty to provide a free VPN and affordable premium plans — I am sure that it totally matches our mission," said Yaroslav.
ZoogVPN offers three free servers with 10GB of monthly bandwidth per registered user. The company has dedicated bare-metal servers with thousands of IP addresses in 26 countries. Customers can choose from four plans that start from $1.87 a month and come with various add-on features.
"We do believe that a VPN shouldn't be expensive. That's why our service is affordable for everyone around the world," said Yaroslav.
Differentiation Through Customer Experience
When ZoogVPN first launched in 2013, it wasn't challenging for VPN providers to establish their place in the market because of the low barrier entries. Yaroslav told us that all that companies needed were a few servers and OpenVPN configurations, and they were good to go.
But, as the VPN market grew, it became more difficult to compete because of the overwhelming supply. ZoogVPN and its owner Nick Chernets welcomed the challenges that came with this shift.
"It's both difficult and interesting to work in a highly competitive market. When it comes to growth, you start thinking about customer experience as your top priority," said Nick.
Yaroslav said many companies focus most of their energy on adding new features that don't resolve user problems. He said customer experience is ZoogVPN's X factor. By prioritizing customer satisfaction, the company can deliver a seamless customer journey and promote loyalty, giving them a competitive advantage.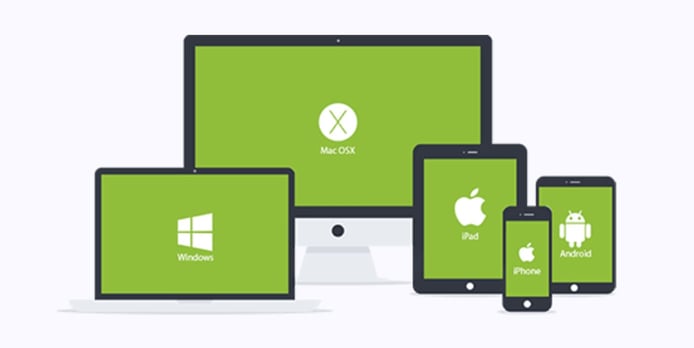 Users buy VPNs for a handful of reasons, including privacy and security, the need for uncensored internet, and the ability to watch streaming services. ZoogVPN's main customer profile consists of users who need a tool for their personal needs. This is why ZoogVPN focuses on delivering simplicity and affordability.
"Sometimes, VPNs are too hard for the average person — a lot of settings, the list of protocols users don't understand, unnecessary features, and complicated interface. We try to get rid of extra stuff and do the job right," said Yaroslav.
He also said the simplicity of the VPN app is what users highlight the most. All the controls are easy to understand, and customers can install the app with one simple click. Customers can also use one ZoogVPN subscription on up to 10 devices simultaneously without any limitations. And, of course, its security standards remain a number one priority.
"One of our customers had described peace of mind and the feeling of security as the advantage he gained from using our VPN service. I think this statement perfectly describes why we're in this business. Messages like these cannot but motivate and inspire us," said Yaroslav.
What's Next: Breaking Language Barriers
ZoogVPN puts its customers first in everything it does, including its website development. The team seeks to make its website more accessible to people who don't speak English. Helping its customers understand VPN benefits is crucial to its business operations.
"We are currently working on the translation of our website. It's a big deal for us because we want to break the language barriers and give everyone an opportunity to find the answer to their questions," said Yaroslav.
Many people don't have access to trusted sources on VPN basics and privacy issues in their native tongue. ZoogVPN looks to educate its customer base and potential customers on those topics, including VPN policies and configurations, in their language.
Yaroslav also said the team saw that people of different nationalities ask different questions and have different customer expectations and needs. So it's about giving the right solution to the right consumer.
"We've noticed that VPN providers that have their website translated to other languages do it just for marketing purposes. We want to move forward and do it for our users at first," said Yaroslav.
Although ZoogVPN will release a new ad blocker feature soon, accessibility continues to drive its vision, and it will remain at the forefront of the operations for years to come.
"Accessibility makes our mission. We want to break barriers on the internet and make the internet available for everyone, regardless of their location," said Yaroslav.