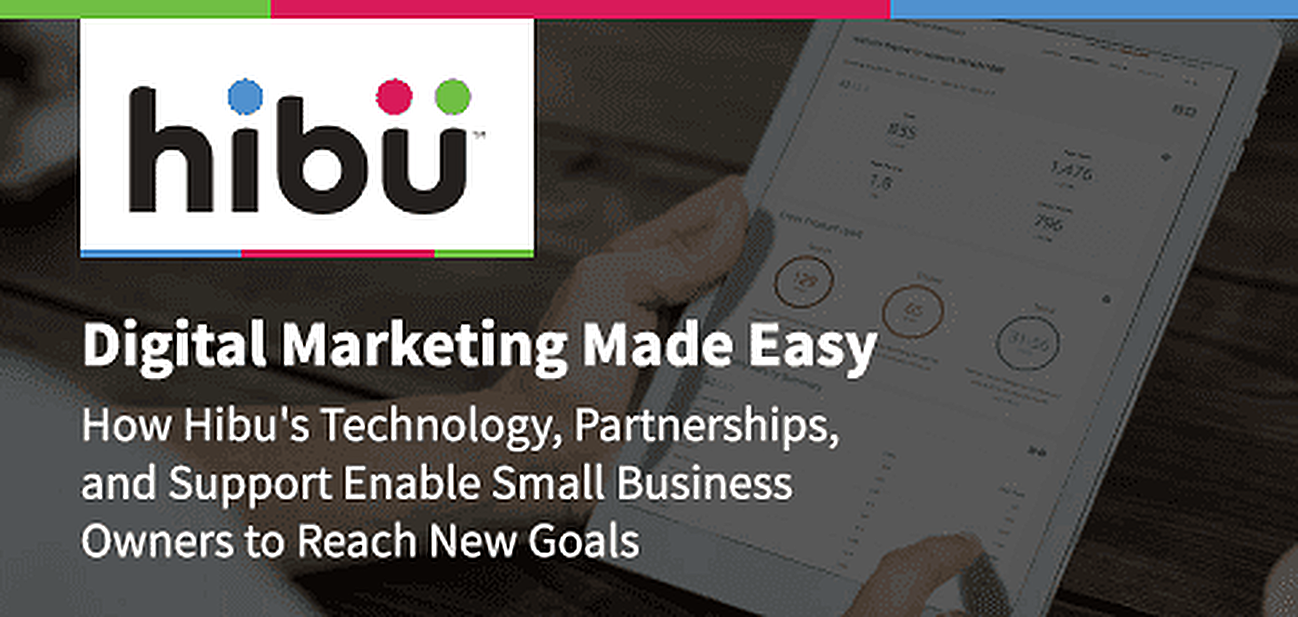 TL; DR: Hibu serves technology-minded clients aiming to get businesses established online, but the company's roots date back to the 1930s and print directories. From social media, digital listings management and online reviews to websites, PPC, and SEO, the company's broad portfolio of digital marketing services works in sync to save entrepreneurs time and money while maximizing the reach and impact of campaigns. Hibu leverages partnerships with Google, Facebook, Bing, and Yahoo to keep clients informed of emerging trends and industry best practices. Generating more than 800 million website visits and 224 million ad clicks, Hibu delivers an all-inclusive digital marketing management experience centered on synced solutions and one-to-one services.
Kelly Beth knew a new website wouldn't be enough for Mabel's Jackpot to strike it rich. Clients were finding the video poker spot in Northern Illinois and having a good time, but the business struggled to share the success.
Kelly sought to combine tech-savvy digital marketing with old-fashioned word-of-mouth advertising and asked her website designer for help. Hibu, a company with decades of experience helping small-business owners manage and grow their brands in print and online media, quickly helped Kelly harness and promote Mabel's Jackpot's positive customer reviews. By sharing the praise across social media platforms, internet directories, and the new website, Hibu and Mabel's Jackpot generated 10 times more reviews in the following months and grew web traffic by more than 90%.
"Reviews are very important in today's online marketing," Kelly said in an online case study. "Hibu gave me an avenue to make it easy for my clients to leave a review, as well as an easy avenue for my employees to encourage reviews."
Originally gaining prominence through print yellow page directories that connected local buyers and sellers, Hibu now utilizes its comprehensive portfolio of online marketing tools to connect buyers and sellers. The company maintains a close focus on serving small and medium-sized businesses whose owners are pressed for time and need help understanding the intricacies of digital solutions, such as search engine optimization, display advertising, web development, and social marketing, according to Director of US Strategic Partnerships Brandon Flynn.
"We allow business owners to have an easy and affordable local digital marketing presence, saving them time, saving them money, and giving them a chance to succeed and compete online," he said.
A Comprehensive, Decades-Long Mission of Serving Small Businesses
Since publishing their first Yellow Pages directory in the US in 1930, Hibu has endured a long and winding path through mergers, acquisitions, strategic partnerships, and rebranding efforts to emerge as a leading provider of digital marketing services.
In 2011, the company — at the time known as Yell — announced a four-year plan to move away from its traditional print advertising services and focus on producing a broader range of online services for small businesses and consumers.
Now, in addition to a bevy of free tools, Hibu enables entrepreneurs to holistically manage their online listings, reviews, and various marketing campaigns. Brandon told us the company has been able to stand out in a crowded industry by investing in its technology stack, strategic partnerships with major search engines, and customer support based on fostering individual relationships.
"There are a lot of agencies out there that offer similar services, he said. "The only way to really differentiate yourself is to do those services better than all the others. We've built out a service model and a US-based, in-house infrastructure just to be able to deliver all of our services at the highest level possible. To further distinguish ourselves in the marketplace, we emphasize our ability to provide all the digital marketing you need, all from one provider, all working together."
Hibu representatives work directly with clients to identify the perfect mix of products and campaigns that will enable entrepreneurs to reach their business goals and objectives. That relationship often extends throughout the development, proofreading, optimization, and management phases to ensure Hibu is maximizing its impact on each small business.
"You essentially get the feel of an agency built to serve SMBs, without having to pay the high fees of a boutique agency," Brandon said.
Hibu's Synced Solutions and One-to-One Service
With Hibu's products and services reaching a business' social media accounts, website, search engine listings, and display ads, the company emphasizes synced solutions working in tandem.
"Your digital marketing will only be fully effective and maximized when you have all of the various media and channels working together and talking to each other," Brandon said, providing the example of a company's branding being consistent on its website, Facebook page, and Google listing.
To better orchestrate the various services, Hibu customers can access a single dashboard that transparently and comprehensively shows how the campaigns and initiatives are performing in real time.
"We're not just showing the top five keywords or what's performing best," Brandon said. "You get a full glimpse into the entire campaign, all the data behind it, and you always have direct access to our support teams via chat, phone, or email."
That effort to streamline complex and sometimes technical processes follows Hibu's mantra of digital marketing made easy.
"We know from our experiences and surveys that digital marketing is usually too confusing for small businesses," he said. "They don't know who to trust, and there are multiple vendors providing multiple services. They need help, and I think the biggest takeaway is that they don't have the time."
According to Brandon, Hibu remains laser-focused on its goal of helping small and medium-sized businesses grow; while the company has the capability to support larger, enterprise-level organizations, it has no plans to target them specifically.
"That's how we design our products, to work effectively for local businesses in a local or regional geography," he said. "Everything is built for the small business, to give them a lot more for a lot less."
Leveraging Partnerships to Ensure Campaigns Resonate
Critical to Hibu's ability to deliver an improved and more profitable online profile, Brandon said, is the company's ability to connect small-business owners with accredited experts familiar with major online platforms, including Google, Yahoo, Bing, and Facebook.
In the past several years, Hibu has secured various partnerships and certifications with all four platforms to ensure it delivers the most effective marketing campaigns. For instance, Brandon told us the company employs approximately 100 Google-certified analysts to manage Hibu campaigns within the search engine.
"It's critically important in this space to stay current and even ahead of the trends" he said. "Whether it's a new release from Google or a policy change within Facebook, that's something we think differentiates us. We take it very seriously."
Hibu's status as a Facebook marketing partner was especially helpful in developing the company's social marketing tools, which Brandon said was the company's newest product.
"We're seeing tremendous success and growth from that product," he said. "It's really a home run, and we address a lot of needs and concerns in the marketplace. We're always looking to understand what's next and what the business community is yearning for."
Brandon wouldn't divulge much information about Hibu's upcoming product releases but again mentioned how high-level partnerships with industry movers and shakers enable the company to better serve clients and adapt to new technologies.
"Those are the most exclusive, hard-to-obtain badges that exist, and that gives us unique access and insights others wouldn't have into those specific industries and technologies," he said. "They're guiding the business community to us because they know our track record, our success rate, our service model, our customer retention, our performance, and everything else."