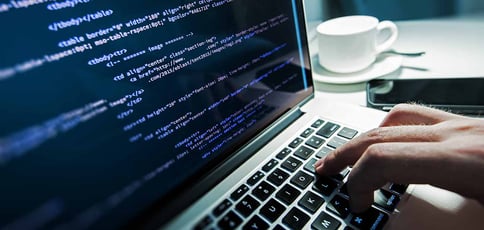 Like Python and PostgreSQL, the best ColdFusion hosting services are sure to elicit enthusiastic, spirited discussions among developers passionate about their favorite programming language.
In the scientific world, cold fusion is (or was, depending on who you ask) considered a phenomenon. The mere possibility of its existence "is still an unresolved and controversial subject that generates strong opinions and passionate debate." In web hosting, Adobe ColdFusion holds the same regard. We know Adobe's version actually exists; some have abandoned the development platform for other languages and frameworks, but many programmers continue to praise ColdFusion.
Read on as we dive into the nuances of the world's best ColdFusion hosting services. From shared or Windows environments to virtual and dedicated servers, we find out which hosts empower ColdFusion developers to build, launch, and scale applications with ease.
Best ColdFusion Windows Hosting
ColdFusion encourages rapid, modern application development, which allows developers to create server-side web applications by leveraging its associated scripting language, ColdFusion Markup Language. The extremely user-friendly CFML syntax roughly resembles HTML and XML while leveraging the scripting power of Java.
Because ColdFusion runs within a Java virtual machine, or JVM, it doesn't matter what else is happening in the underlying server environment. ColdFusion runs perfectly fine in both Windows or Linux-based operating systems. The best operating system for ColdFusion depends entirely on your expertise, comfort level, and budget.
For operating system flexibility, in general, and top-notch Windows environments, in particular, we turn to Hostwinds. In addition to affordability, the host offers high-performance solid-state drives and a stunning 99.99999% uptime guarantee (that's barely 3 seconds of downtime per year). Customers can launch their server with Windows 2008, 2012, or 2016 and enjoy fine-grain control over reboots, firewall systems, and other dev tools.
Managed or unmanaged virtual servers available in Windows or Linux
Cloud hosting with hourly or monthly billing
Instant upgrades without downtime
FREE around-the-clock monitoring
Automatic nightly backups available
WINDOWS VPS
RATING 4.5 ★★★★★ Our Review
Hostwinds: Our Expert's Review
Laura Bernheim (HostingAdvice.com): Does any hosting provider have more VPS packages than Hostwinds. The company not only offers 10 configurations for managed Linux server partitions, but also provides 10 additional plans each for managed Windows VPS — and unmanaged varieties of both. Go to full review »
| Setup Time | Disk Space | CPU | RAM |
| --- | --- | --- | --- |
| 6 minutes | 30 GB SSD - 750 GB SSD | 1 - 16 cores | 1 - 96 GB |
Best ColdFusion VPS Hosting
While it doesn't matter which operating system you use for ColdFusion app development, you do need to make sure you have enough resources to power your creation. That typically takes developers straight to the top of the VPS hosting heap. Particularly beneficial to ColdFusion are dedicated resources instead of shared servers that spread the workload across a variety of languages and frameworks.
Because app developers and site owners have more control over their VPS environment, resources can be allocated in a way that best serves ColdFusion's needs. That being said, not all providers give you total clearance to install ColdFusion — be sure to check with the hosts on your short lists that ColdFusion is an available option for the VPS plan you're considering.
Hostinger, an up-and-coming host you may not have heard of, offers an appealing and intriguing VPS plan for ColdFusion users. The company is more known for its super-cheap shared hosting plans but has plenty of high-speed hardware and developer-friendly features ready to lure customers away from the big name brands. Learn more about Hostinger by clicking on our review below:
Cloud-based SSD storage for speed and reliability
Double your RAM with burst periods
FREE dedicated IPv4 and IPv6 addresses
Custom control panel for reboots and OS installs
HostingAdvice readers enjoy more than 50% off
VPS
RATING 4.6 ★★★★★ Our Review
Hostinger: Our Expert's Review
Laura Bernheim (HostingAdvice.com): Hostinger's laser focus on providing affordable hosting solutions shines brightest with the company's VPS packages. The company provides six different virtual server plans, including one that costs less than $5. Go to full review »
| Setup Time | Disk Space | CPU | RAM |
| --- | --- | --- | --- |
| 6 minutes | 20 GB SSD - 250 GB SSD | 1 - 8 cores | 1 GB - 16 GB |
Best ColdFusion Dedicated Server Hosting
If you expect success for your ColdFusion app, why not equip it with the best of the best when it comes to hosting? As your application scales and reaches wider audiences, a top-notch dedicated server gives you the most control and power to meet any traffic demands.
Naturally, the top of the hosting heap is also the most expensive. If you can afford it, though, a dedicated server is unquestionably the way to go if you're looking to seriously run and develop ColdFusion applications. Having an entire machine to yourself ensures the software and related systems can be tailored to your exact requirements.
For dedicated servers, no host is better than Liquid Web. The company doesn't even bother with shared hosting, opting to skip right ahead to luxurious VPS and dedicated environments. With Liquid Web, you can enjoy fully customizable and built-to-order single-tenant servers with around-the-clock monitoring and support. Take a look at all the perks you can enjoy below:
Linux or Windows with choice of 3 control panels
100% network and power uptime guarantees
Custom configurations and instant provisioning
Auto-migrations, backups, and real-time monitoring
Block/object storage and load balancer add-ons
DEDICATED
RATING 4.8 ★★★★★ Our Review
Liquid Web: Our Expert's Review
Alexandra Anderson (HostingAdvice.com): Liquid Web's strong suit is managed dedicated server hosting. The company owns and operates five state-of-the-art datacenters in the US and Europe works tirelessly to build and maintain custom solutions for added performance and security. Go to full review »
| Setup Time | Disk Space | CPU | RAM |
| --- | --- | --- | --- |
| 8 minutes | 250 GB - 500 GB SSD (+ 1 TB HDD) | 4 - 12 cores | 16 GB - 32 GB |
See other top dedicated server hosts »
Best ColdFusion Shared Hosting
For developers who are learning ColdFusion or looking for affordable hosting to run a new application through a proof-of-concept experiment, you can get by for a little while with select shared hosting plans. Because ColdFusion requires a good bit of computing power, however, be prepared to scale quickly or look for a specialized provider.
Realistically, ColdFusion apps often require at least 2GB of memory to run effectively, which is more commonly found among VPS plans. In fact, Adobe recommends 4GB of RAM and 4GB of disk space for its platform.
You may find success with hosts that tout unlimited resources, but be sure to take a look at the fine print. Many of the world's most popular hosts either flat out don't support ColdFusion or will require you to upgrade to a more expensive plan if you go above your allotted resources. That being said, let us introduce you to Network Solutions — the legacy hosting provider and domain registrar offers a ton of resources and a very extensive roster of supported programming languages and frameworks.
Huge open-source library and language support
FREE domain registration from a longtime registrar
Above-average 99.99% uptime guarantee
24/7 technical support via phone, chat, and email
Pay only $3.79 for month-to-month plans
CHEAP
RATING 3.0 ★★★★★ Our Review
Network Solutions: Our Expert's Review
PJ Fancher (HostingAdvice.com): Network Solutions is a large, popular registrar with solid — if not exciting — hosting packages. The company's cheapest shared hosting plan is priced above the bargain-basement hosting providers and more in line with top-tier affordable hosts. Go to full review »
| Money Back Guarantee | Disk Space | Domain Name | Setup Time |
| --- | --- | --- | --- |
| N/A | 15 GB - Unlimited | FREE (1 year) | 7 minutes |
Best of the Rest: Specialized ColdFusion Hosting
We typically recommend site owners and app developers stick with established, globally recognized hosting brands known for being ahead of the industry in terms of customer support, affordable prices, and modern technologies. However, the specific demands of ColdFusion may warrant other considerations, such as a hosting provider that concentrates solely on hosting apps built on the platform.
Adobe lists a number of hosting partners on its website for North American, European, and Asian fans of ColdFusion. After examining their offerings with those of other ColdFusion-only hosting providers, here are the top four providers we recommend:
With its entire website, support, billing, sales, and control panel operations driven by ColdFusion, Media3 embraces the platform more than most. Instead of simply tolerating the resource-heavy ColdFusion, the company can offer personalized, expert support with an insider's perspective. Media3's fully managed ColdFusion plans come with total administrative access, a control panel, a mobile app, and a money-back guarantee between 30 and 90 days.
Although we're a little perplexed as to why the company doesn't yet support ColdFusion 2018, Media3 will install and help users operate everything else since ColdFusion 8 is on its Windows 2012 servers. The company also operates on a pay-as-you-go model, meaning you won't be locked into a lengthy contract and can easily upgrade, downgrade, or cancel at any time.
Since originally making its mark on the ColdFusion hosting world more than two decades ago, CFDynamics has since branched out to offer environments optimized for WordPress, PHP, and ASP.NET. The company emphasizes beginner-friendly tools and simplicity while still appealing to developers with forward-looking integrations.
CFDynamics offers multiple versions of ColdFusion, pre installed and ready to go. More advanced users can opt for the company's FusionReactor service, which enables teams to proactively monitor and fine-tune their ColdFusion servers by tracking memory usage, metrics, and logs.
Boasting support for ColdFusion versions as early as 2001's Version 5.0, Newtek offers the full range of shared, virtual, and dedicated server environments perfectly optimized to run and support ColdFusion apps with stability, performance, and security. The company owns and operates its own datacenter in Scottsdale, Arizona, meaning highly qualified engineers, system administrators, and other experts are on hand 24/7/365.
Newtek's ColdFusion environments come with RAID and firewall protection, along with an in-house control panel, PHP support, and weekly security and virus scans. For those customers and developers needing to meet stringent ecommerce, healthcare, or government regulations, the company also provides full compliance services, as well.
Certainly not among the cheapest options, Hostek is nonetheless an extremely highly regarded host with thousands of customers and servers under management. We especially appreciate the lack of long-term contracts and the company's attitude that it needs to earn your business each month, but $120 per month may be too much for some customers.
That being said, few hosts offer the power, flexibility, and support that Hostek does. The company defaults to Windows environments for ColdFusion users, having developed a custom ColdFusion-integrated control panel for the operating system, but Hostek includes the always-helpful cPanel interface for customers who prefer Linux-based systems.
What is ColdFusion?
Originally designed in 1994 to simplify the task of connecting simple HTML pages to a database, ColdFusion is now part integrated development environment, part scripting language. Essentially, the platform is a series of tools and mechanisms that enable developers to quickly generate code and create dynamic websites and applications. ColdFusion can also help generate remote services such as WebSockets, Flash Remoting, and SOAP or RESTful web services.
The platform relies on ColdFusion Markup Language, a much more accessible language for beginner developers than Java, PHP, or Ruby. Code is written in tags alongside HTML, and files are saved with .cfc or .cfm extensions. Experts often describe ColdFusion as expressive and powerful, meaning you can program at a higher level while still enjoying the integration and functionality needed for web applications. Main features include the ability to:
Query or access a database
Monitor, measure, secure, and monetize APIs
Convert HTML pages to PDF documents
Schedule tasks to run automatically
Index, move, or manipulate files
Two brothers, J.J. and Jeremy Allaire (who would eventually go on to create Brightcove), created ColdFusion in 1995. Macromedia, known for creating Flash and Dreamweaver, acquired the Allaire Company before, in turn, being purchased by Adobe in 2005. New versions are released every few years, with the debut of ColdFusion 2018 being the most recent.
Is ColdFusion Dead?
Admittedly, ColdFusion lags far behind other popular programming languages. ColdFusion accounts for just 0.5% of the server-side languages powering popular websites, while PHP and ASP.NET combined account for 90%. While ColdFusion may not exactly be popular, however, the developers continuing to use the platform show no signs of leaving — Adobe proclaims double-digit growth in ColdFusion sales for the past several years.
Open-source (read: free) programming languages like Java, PHP, Python, Perl, Ruby, and others undoubtedly contribute to ColdFusion's niche status, given that a standalone license of ColdFusion Standard or Enterprise can cost thousands of dollars. However, the growing popularity of open-source, lightweight, and dynamic CFML scripting language Lucee seems to be bolstering the ColdFusion community.
The annual State of the CF Union survey, which polls developers on their usage habits, shows that more than 70% of CFML developers have been using the language for more than 10 years, with the rapid development, ease of learning, and fun coding experience keeping them engaged.
How Does ColdFusion Compare to Others?
Choosing the right programming language, framework, and other development tools is critical to your website or application's success. Developers are always on the lookout for technologies that enable them to deliver higher quality code within a shorter amount of time, while still being able to rely on an established support community or user base in case trouble arises. Here, we're comparing the similarities and differences between ColdFusion and other popular languages.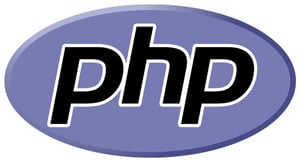 For instance, both PHP and ColdFusion can be embedded seamlessly within HTML code. PHP's roots trace back to C, however, which is less intuitive to write and read than the HTML-based CFML. PHP is a mature and incredibly popular open-source language that lacks some of the built-in features found in ColdFusion. Given the no-cost onboarding and ubiquitous hosting support of PHP, you'll have to closely weigh budget and functionality when choosing between the two.


A comparison between ASP.NET and ColdFusion pits two titans of technology against each other: Microsoft and Adobe, respectively. Both are web application frameworks, with ASP.NET compiling to a .NET-compatible language such as Visual Basic or C#. ColdFusion, on the other hand, relies on a Java background. Both languages offer a syntax easy for developers with HTML, CSS, or JavaScript experience to pick up.

Finally, the comparison of Ruby on Rails and ColdFusion further blurs the lines of user-friendly app development. Both come with feature-intuitive and efficient syntax, and the general concept of connecting databases, web services, and web pages. Rails uses a model-view-controller framework by default and is interpreted instead of compiled, like ColdFusion — adding a bit more flexibility and efficiency to the development workflow.
Pros and Cons of Specialized ColdFusion Hosting Services
After reading through all this, there's one lingering FAQ: Do I need a specialized ColdFusion host or not? Although you can run ColdFusion with several mainstream hosting providers, there can be a certain appeal to choosing the focused infrastructures of the ColdFusion experts we've listed above.
No matter your host, the first critical marker of a good ColdFusion environment is one that has enough (really, more than enough) computing resources. That bar is typically set a little higher for conventional hosts that are typically trying to provide a variety of languages and frameworks to customers. The ColdFusion hosts often isolate ColdFusion in favor of other technologies, which could be either a benefit or disadvantage for those trying to deploy ColdFusion apps within a PHP or WordPress website, for example.
Perhaps the most readily apparent difference between generalized and focused web hosting services is found in the price tag. Mainstream hosts are far more cost-effective, enabling developers and site owners to get started on a high-quality VPS for $5 or less per month — perhaps paying as much as $20 per month for extra resources and managed services. Services from ColdFusion-specific hosts typically cost double that higher rate.
Finally, the last major sticking point between mainstream and ColdFusion hosting providers falls on the customer and technical support. There's a big difference between a host simply tolerating ColdFusion versus embracing the framework. Specialists not only tend to make more versions of ColdFusion available, but the company can also sometimes even help troubleshoot configuration or coding issues — assistance that may not come from the one-size-fits-all hosts.
See Our Full Review of Hostwinds
Whatever type of hosting plan you're looking for, Hostwinds is a solid choice no matter the scale. Our reviewer Laura Bernheim recently took Hostwinds for a spin, and rated the popular host a 4.5 in the Windows VPS Hosting category out of a perfect score of 5.0. Here's what Laura had to say about Hostwinds:
A high-powered hosting option for both performance and affordability, Hostwinds offers a full slate of services backed by modern infrastructure and 24/7 support. Given the wide range of complicated server configurations available, the company's superb uptime guarantee and reliable customer service make web hosting with Hostwinds a breeze.
Before signing up for Hostwinds, it's a good idea to read through Laura's full review to learn about all the features Hostwinds offers. You can also compare it to other web hosts to ensure you're getting the best deal possible:
If you decide Hostwinds is the right choice, keep in mind that it takes just minutes to deploy your Hostwinds server space. And at $12.74 per month, it's a bargain considering the many great features that come in any Hostwinds plan.
Advertiser Disclosure
HostingAdvice.com is a free online resource that offers valuable content and comparison services to users. To keep this resource 100% free, we receive compensation from many of the offers listed on the site. Along with key review factors, this compensation may impact how and where products appear across the site (including, for example, the order in which they appear). HostingAdvice.com does not include the entire universe of available offers. Editorial opinions expressed on the site are strictly our own and are not provided, endorsed, or approved by advertisers.
Our Editorial Review Policy
Our site is committed to publishing independent, accurate content guided by strict editorial guidelines. Before articles and reviews are published on our site, they undergo a thorough review process performed by a team of independent editors and subject-matter experts to ensure the content's accuracy, timeliness, and impartiality. Our editorial team is separate and independent of our site's advertisers, and the opinions they express on our site are their own. To read more about our team members and their editorial backgrounds, please visit our site's About page.