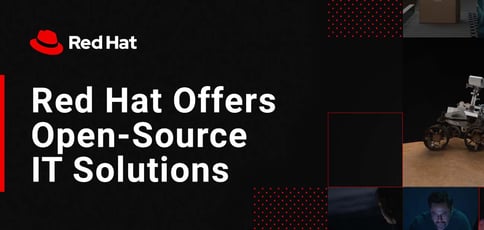 TL; DR: Red Hat is a leading provider of enterprise open-source software, and it takes a community-powered approach to development. The company helps its customers integrate new and existing IT applications and develop cloud-native applications while automating, securing, and managing complex environments. Red Hat's robust support, training, and consultancy services have attracted many Fortune 500 clients, and the company became a subsidiary of IBM in 2019.
Open-source is a quiet contender in the massive enterprise software market. Open-source solutions have gradually scaled up their technological capabilities leveraging security and credibility. The development style now reaches most application categories and vertical sectors, from cloud and containers to fintech and satellites.
MarketsandMarkets expects the global open-source services market to reach $50 billion by 2026, up from $21.7 billion in 2021. Lower software licensing costs, simplified management, and high-quality software that's flexible, agile, and reliable are expected to be significant factors in that growth. Open-source solutions can also provide a competitive edge because they foster IT innovations.


Red Hat is a leading open-source software brand that has established a high profile in the industry. The company has steadily expanded its presence since its founding in 1993.
It still provides and maintains Enterprise Linux but has also established expertise in many other areas, including hybrid cloud, storage, virtualization, middleware, and application development. Red Hat recently added container and Kubernetes technologies to its solutions.
IBM acquired Red Hat in a $34 billion deal — reportedly the largest software acquisition up to that point. That offered the ultimate seal of approval on the viability of open-source as a credible alternative operating environment for enterprise-grade computing solutions. According to Red Hat, 90% of Fortune 500 corporations leverage its open-source solutions.
"Red Hat has certainly been fortunate in the things it has done and how software trends have shifted our way," said Brian Gracely, Red Hat Senior Director of Product Strategy. "At the start, back in the 1990s, Linux was the epitome of niche computing. Now, gradually, much of the enterprise market has come around to the open-source way of doing things."
Focusing on Cloud Management and Kubernetes Containers
The company has moved well beyond Linux, establishing expertise in virtualization, middleware, application development, storage, cloud computing, and management.
The company's Products & Solutions directs visitors to a list of 44 solution types that cover open-source versions of, or integrations with, enterprise IT applications and processes.
The company's flagship products include Red Hat Enterprise Linux, Red Hat OpenShift, and Red Hat Ansible Automation Platform — for scalable automation systems.
Brian said an ongoing company project is making products available as cloud-hosted options. OpenShift is available in Microsoft Azure, Amazon AWS, IBM Cloud deployments, and its application services. There's also an OpenShift version for OpenShift Data Science available.
Kubernetes is an open-source container orchestration platform that automates many manual processes involved in deploying, managing, and scaling applications. In April 2021, Red Hat announced its OpenShift Platform Plus, a new edition of the industry's Kubernetes platform designed to help customers adopt DevSecOps across an entire hybrid cloud.
"Kubernetes is one of the fastest-growing open-source projects," Brian said. "But it requires additional components like management and enhanced security to truly match enterprise needs."
The Red Hat team also has consulting, training, and certification services if any of its clients need help making open-source solutions work for their operation.
The Latest Enterprise Linux Version Maintains its Leading Position
Red Hat first claimed the attention of the business computing world with the release of its enterprise version of Linux in 2000. That continues to stand as a flagship product in its solutions portfolio. The global Linux OS market is expected to grow to more than $18 billion by 2028, according to Fortune Business Insights. Today, Enterprise Linux holds around 33% of the server OS portion of this market.
Red Hat Enterprise Linux 8.5, released in November 2021, is the latest iteration of what has become the world's leading enterprise open-source OS platform.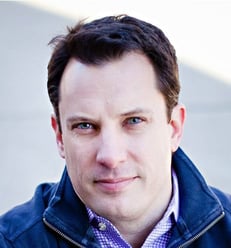 "Red Hat Enterprise Linux 8.5 offers a common OS platform that extends across clouds, traditional on-prem datacenter operations, and out to the edge," said Brian. "The updated platform extends Red Hat Insights services, builds on existing container management capabilities, and makes it easier for IT teams to set up workload-specific systems wherever they exist across a multicloud world."
Red Hat Enterprise Linux 8.5 supports OpenJDK 17, the open-source reference implementation of version 17 of the Java SE platform. It also enhanced its web console, allowing users to manage overall performance and live kernel patching operations.
"Red Hat has long championed a hybrid multicloud world, where user organizations can make the 'Any application anywhere' vision a reality by choosing the best fit of OS environment and technologies," Brian told us. "Enterprise Linux 8.5 is designed to offer this backbone. It builds on more than 20 years of Linux knowledge."
Reports Show Open-Source Customers Favor Hybrid Cloud
The company released its latest Global Customer Tech Outlook report in November 2021. Red Hat surveyed more than 1,300 user organizations to gain insights.
Hybrid cloud continues to be the leading cloud strategy among respondents and rose to 30%. Multicloud infrastructures are also growing, coming in at 13% in 2021 compared to 11% the previous year. Public (9%) and private (14%) cloud-first strategies continue to wane.
"This reflects a reality of today's business environment. Organizations want to balance the speed, efficiency, and scale of cloud-native technologies with the control and security features that on-prem infrastructure provides," Brian said. "It's notable also that 18% of respondents are still establishing their cloud strategy and a small percentage (5%) have no cloud strategy at all."


According to Brian, security, cloud management, and cloud infrastructure remain the top IT priorities for 2022. Security was top of mind for respondents across the board when asked about their priorities for cloud infrastructure, IT operations automation, and analytics. Respondents ranked cloud security (43%), security automation (36%), and data security and integrity (45%) as the leading priorities in their respective funding areas.
"We also see IT automation continuing to rise year-over-year," said Brian. "For 2022, 38% of respondents said automating IT operations is the second-highest priority for optimizing legacy IT. That compared to 32% in 2021."
Latest-Gen Applications Adopting Red Hat Solutions
Red Hat has grown from a small home-based business into the world's leading provider of enterprise open-source solutions over three decades in business.
"Over time, perception has shifted from seeing us as a disruptive rebel to a trusted Fortune 500 adviser," Brian said. "As we move beyond Linux into virtualization, middleware, application development, storage, cloud computing, and management, you could say that the growth of Red Hat reflects the proliferation of the open-source ideal itself."
The company continues to win high-profile customers. For example, Saudi Arabian banking institution Arab National Bank (ANB) announced an acceleration in critical areas, including digital banking, open finance, and customer engagement. It plans to accomplish that through agile delivery and apps built on a foundation of open-source hybrid cloud technologies, including Red Hat OpenShift and Red Hat Enterprise Linux.
ANB has deployed Red Hat OpenShift on its private cloud infrastructure with several microservices-based applications in production. That also allows the institution to expand and scale across one or more public clouds as its requirements evolve.
"We've certainly come a long way since our open-source Linux roots, but those roots remain valuable to us, even though today Red Hat operates and innovates at a much higher level in the overall technology stack," said Brian. "Our open-source lineage means we stay connected to a wide range of development groups operating at many levels. The benefit of that is that we remain in the loop of grassroots innovation. As always, we continue to make everything the open-source way."