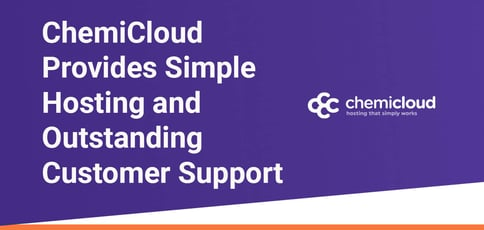 TL; DR: Superb customer service is one of the most important qualities a business can have. It keeps people coming back and allows companies to set up a good reputation. ChemiCloud provides some of the best customer support users can find in the web hosting industry, with lightning-fast response times and resolutions. We spoke with John McMullin, Business Development Manager at ChemiCloud, about the company's emphasis on customer service and the makings of a customer-centric product.
Imagine you're sitting in a five-star restaurant. The tables are dimly lit with candles, and classical music hums through the background creating a relaxed ambiance. You're expecting a five-course meal later in the evening, but for now, preset breadsticks are on the table. You wait to see if your waiter will ever come around. But they don't. Each course comes out one after another without any description of what new fancy dish you're eating.
You grow frustrated with the service and decide to leave mid-course, wasting the money you paid when you reserved the dinner. Web hosting experiences can often mimic this situation. You expect to receive all these bells and whistles because that should be the standard. But web hosts can often leave you to fend for yourself with the hosting challenges that come along with the journey. Not much of a host, huh?


Customer service is at the helm of every successful business, which is also true in web hosting. At any moment, a problem can arise in a hosting environment. That's why help should always be on standby. Unlike web hosts who fail to meet their promises of outstanding support, ChemiCloud takes pride in offering technical support.
"Providing customer-centric support, we take the guesswork out no matter your experience level. Whether you're a newbie or an advanced user, we're going to give you whatever you need," said John McMullin, Business Development Manager at ChemiCloud.
ChemiCloud offers customers peace of mind, promising quick and efficient support whenever they need assistance. That means customers don't ever have to go it alone. ChemiCloud also designed its hosting solution to be easy to use, continuously improving its platform to eliminate bottlenecks and obstacles in the user experience.
Creating an Easy-to-Use, Consumer-Centric Product
Founded in 2016, ChemiCloud has grown while also sticking to its roots. The hosting company has 11 datacenters and hosts more than 80,000 websites. And it has remained entirely independent. John said the mission of ChemiCloud was to find a way to make hosting easier and consistent, specifically cloud hosting.
"As a company, we have looked at everything that made hosting difficult, especially for end users who've never done it before. And we've been chipping away at the marble, finding new roadblock after roadblock and finding ways to overcome them," said John.
ChemiCloud's founders wanted to create something that had great support, documentation, and an easy-to-use interface. ChemiCloud empowers its users by giving them a user-friendly product that offers clarity in the face of complexity. To this day, ChemiCloud continues to evolve to meet new needs and challenges.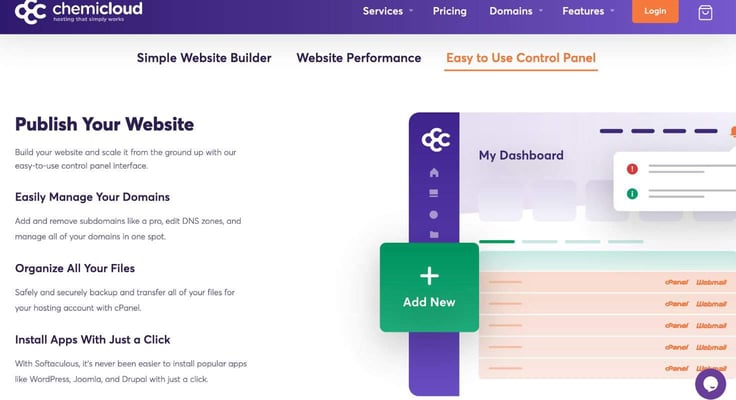 "We get all kinds of questions now that we never got seven years ago because a newer generation of customers is now actively using our services or just web hosting in general. Everything we do is about people," said John.
From the start, the ChemiCloud team also made a conscious decision to prioritize cloud hosting because of its wide range of benefits. The cloud allows users to do so much more than single-system setups. Because of the cloud's redundancy, users can have the safety of higher availability if one server within the network fails.
"We've had some of the best uptime in the industry. We're still currently rocking 99.9%. Even when you factor in whatever outages we've had this year, which I can't even count on one hand," said John.
Forming Strong Relationships to Help Customers Grow
The ChemiCloud team understands the importance of customer support to the user journey. The hosting company offers 24/7/365 expert support that includes live chat, fast response times, and a knowledge base for the most pressing questions. ChemiCloud's focus on customer satisfaction starts with its staff.
"Many of our colleagues come from support or hosting backgrounds. And we've all seen hosts fail. More often than not, it's because they're not listening well enough or not doing enough to help people," said John.
The ChemiCloud team has firsthand experience with what it takes to deliver valuable and supportive customer service. The team members also have the technical skills and expertise to get the job done. The support team answers chat requests within seconds and offers fast resolution, with the median time being 35 minutes.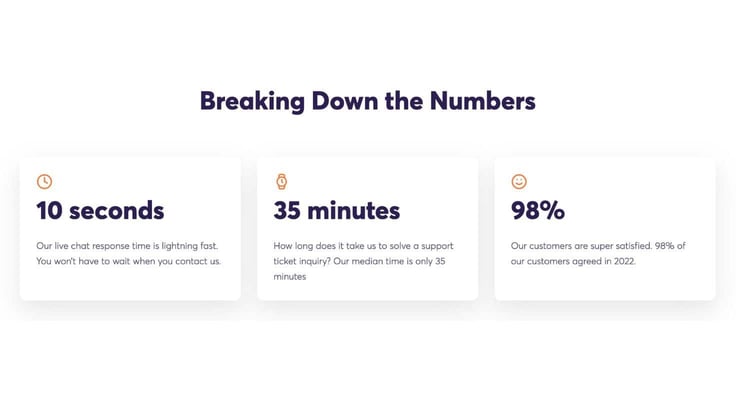 "We upstaff our team to the point where chats never wait more than a handful of seconds before they're answered. Having enough staff on hand that we can do that around the clock means we also have time to spend real time on people's problems," said John.
And ChemiCloud solves all types of real-world problems. John works within the Business Development department of ChemiCloud, and he said he encounters all kinds of people seeking to scale their businesses. He helped one developer scale his business by forming a transparent customer relationship. John gave him full transparency on all his options and allowed him to provide a web hosting offering to his customers with ChemiCloud.
"Pushing things on people alienates them. So we focus on what people bring to us and what they need. And I make more profit for the company by helping lift up these other businesses that are trying to make a name for themselves. We're just a piece of their puzzle," said John.
Leading a Mission Centered on People
ChemiCloud places an emphasis on people — everything they do is for people. And the customer-oriented company has made its success by doing just that. By prioritizing customers,
ChemiCloud has helped its users scale and enjoy a simpler hosting experience. It has also helped the team garner a 98% customer satisfaction rating. And none of this would be possible without the in-house staff.
"Between all the different platforms I monitor reviews on for ChemiCloud, 99% of those reviews focus on the people that make our company, our support staff, and the managers that step in to help them with tough issues," said John.
ChemiCloud's customer support is the company's crown jewel, and that is evident in its customer reviews. Check out ChemiCloud's hosting plans here.