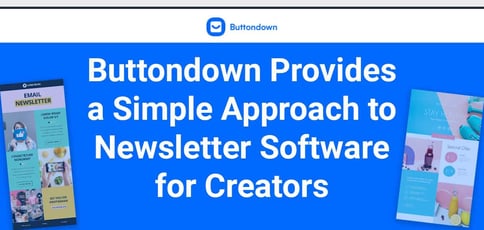 TL; DR: Buttondown offers a simple way to build newsletters, manage subscribers, and collect payments without clunky navigation or overly technical management. Its email tool is ideal for individuals, small teams, and creators who need a straightforward interface and zero frills. We spoke with Justin Duke, the CEO and Founder of Buttondown, on his unique approach to newsletter software, his commitment to customer needs, and improvements on the horizon.
Email has evolved a ton over the years. What was once a tool for simple messaging has become a powerhouse for marketing and communication. People use email to launch major campaigns, engage readers and customers, and sell products. And email solutions continue to evolve to meet new challenges and customer needs.
But in some ways, email solutions have become so complex that it slows users down. Many people spend more time learning how to use and navigate complex email tools than using them for their given purpose. This problem is a pain point Buttondown CEO Justin Duke set out to solve when he created his newsletter software.


Email giants, including MailChimp and Constant Contact, had pivoted their services to meet more enterprise and eCommerce demands. But the focus on small and medium customer needs and experience had fallen through the cracks. Having experienced these pain points firsthand, Justin looked to develop a simple newsletter solution.
"I had a couple thousand subscribers and wasn't trying to make a huge empire of content. I just wanted to be able to send out emails once a week and collect addresses easily. And there wasn't a high-quality tool in that niche at the time," said Justin.
With Buttondown, Justin can deliver newsletter software to meet the needs of a specific niche — one that needs a simple interface without a complex and abundant feature set. It offers users an easy way to manage subscribers, send emails, and collect payments. The software is also ideal for individual creators and users who don't need an overly technical, teams-based email solution.
Prioritizing Customer Needs By Holding Fast to Niche Roots
When Justin launched Buttondown in 2017, he made a conscious decision to maintain a simple software architecture and framework throughout the company's run. He did so because he didn't want to keep adding features that could weigh down the user experience, making the interface more challenging to navigate.
"That's how you end up with a heavyweight system like MailChimp, which can do everything. But it also means someone on your team or organization's full-time job will be to manage all of that complexity," said Justin.
Customers are always at the forefront of Buttondown's business strategy. Justin's unique, user-friendly approach to Buttondown started as a solution to his own pain points but has been spurred on by its customer base. That is why he prioritizes customer needs when improving the product or brainstorming new features.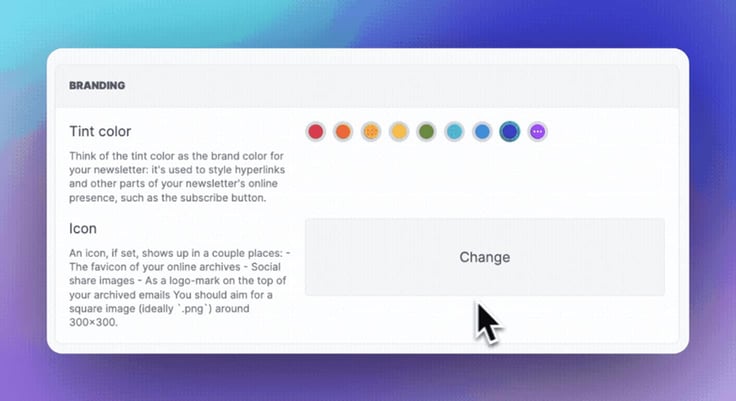 "A huge design goal for me is to have the people who joined Buttondown in 2018 be able to use the app the way they have been for the past five years for the next 25 years," said Justin.
When Buttondown started, most of its customers were programmers and users who were more technically inclined. Over the years, the median customer base has shifted, making the value proposition focused more on delivering straightforward functionality. But Buttondown does offer a robust API for users who want to add more functionality.
"Buttondown has slowly become more powerful and sophisticated as it grows in customer base. But it's never going to do a lot of the things that the largest competitors do. And the lack of having those things benefits me and my customers," said Justin.
97% of Customer Acquisition Comes From Word-of-Mouth
Justin worked on Buttondown for three months before launching the first version of the software. At the time, his top priority was creating a solution that would allow him to stop using an email tool unsuited to his workflow. But he also released it online for other people to access for free.
"Releasing it online really accelerated the feedback loop both in terms of being able to take the software for a test run, get feedback from the wider community, and start to collect pre-orders down the monetization lane," said Justin.
Justin told us he did not intend to run Buttondown as a business. It was once he started to get overwhelming traction that he realized Buttondown could be something bigger. Users began to flood his email with feedback and concerns about the software. This reception served as a catalyst and showed him that other people needed the same solution he did.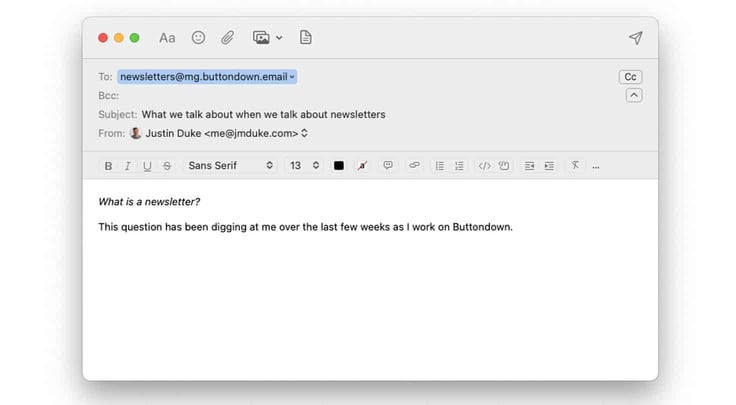 "Many folks wanted something that does less as opposed to more, which spurred me to go past the point where Buttondown was just serving my needs to a powerful tool that could power millions upon millions of emails," said Justin.
Now Buttondown serves tens of thousands of people with various use cases. It even has plans for enterprises with hundreds of thousands of subscribers who want a more focused, tight-knit feature set and software. And Justin has been able to do so without compromising the principle of Buttondown. This is why many recommend Buttondown to others through word-of-mouth — the primary vessel for company growth.
"Buttondown has been a bet on a kind of software you can make that may not work for everyone. But for the people it works for, it's the perfect tool. And seeing its growth over the last five years has validated that thesis," said Justin.
What's Next: Investing in Automation and Design
Buttondown takes the complexity out of building newsletters and managing emails. By maintaining a simple interface, Buttondown can boost user experience and enable customers to streamline their email workflow. Although Justin and the Buttondown team hold fast to their root principles, they do have plans to add more functionality to the software in 2023.
Justin said he sat down with Buttondown's onboarding engineer to develop a plan to include more automation into the platform without negatively impacting user experience. They are looking to design a feature that will feel like a power-up for customers who want it but can be removed from the interface for others who don't need it.
"Our investment into automation is building a solution that does not feel like a job in itself to manage but is something that you can slowly approach and onboard without ever having to do too much to get the most out of your experience," said Justin.
The Buttondown team will primarily add automation functionality to the marketing side of the platform. Justin told us he is also working on implementing a collaborative writing feature. It will allow customers to compose, edit, and share comments on email copy within the Buttondown software.
"We're at the point where it is something to invest in to make it easy for teams to resolve questions around copy or images within Buttondown without escaping to Google Docs or another tool. Being able to fold that in is where we want to spend the back half of this year," said Justin.