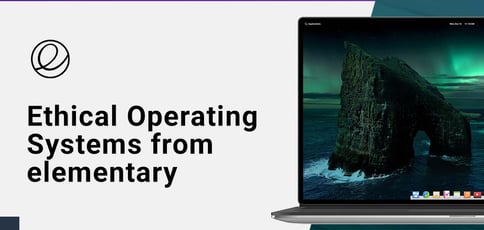 TL; DR: elementary offers users an alternative to traditional operating systems. Its OS and feature set are centered around providing secure, private, and streamlined computing experiences for users. Elementary also delivers an app store that curates the products of indie developers and underlines the operating system's commitment to data privacy through native applications.
You've probably heard the saying "more is less." Often, this axiom relays the truth. When you have simplicity at the workplace, you can achieve more without feeling overwhelmed.
People look for new ways to streamline their workflow and make development processes less daunting. That's why tools such as Slack and Calendly exist. They help people with task management and organize their communication channels.
But sometimes the issue of complexity is found at the core, and the operating system is the culprit for digital woes. Whether it involves a lack of security or a complicated setup, an inefficient operating system will drag down productivity levels and leave workers in a rut.

elementary CEO Danielle Foré took notice and created a new operating system to tackle the downfalls of previous operating systems. She and several other colleagues were a part of modding communities during the Windows XP era. These communities would share setup modification tips and hacks for operating systems on an online forum. And that's when the idea hit them.
"There's so much more potential here for someone who's into this idea of modding to build an end-to-end experience for users. We could build a product that we could ship that has a nice operating system, like out of the box," said Danielle.
Soon after, Danielle and a dozen volunteers developed the elementary operating system. elementary now delivers an ethical and capable replacement for traditional systems such as Windows and macOS. Its open-source platform simplifies and prioritizes user experience with several features, including Do Not Disturb and Multitasking View.
"Alas, it's just this idea of how do we make a computer nice to be at instead of something that can be kind of painful and you're fighting against sometimes? And that's how we released the first version of elementary," said Danielle.
Creating a Holistic End-to-End Experience for Users
The main takeaway underscoring elementary's offerings is its comprehensive, streamlined user experience. That need was the driving factor for the team as it built the operating system.
"So we build things with this vision of, what is the experience that we want people to have when they use the operating system," said Danielle.
elementary simplifies the operating system by removing unnecessary features that overload computers and delivering on customer needs. Its platform is easy to use and customizable to accommodate various workflows. The team can ease the user experience while giving customers the essentials by taking a holistic approach to OS development.
"We're trying to take this holistic platform mindset to how we build it, where we're always thinking about the App Center, our developer story, and how all the pieces fit together," said Danielle.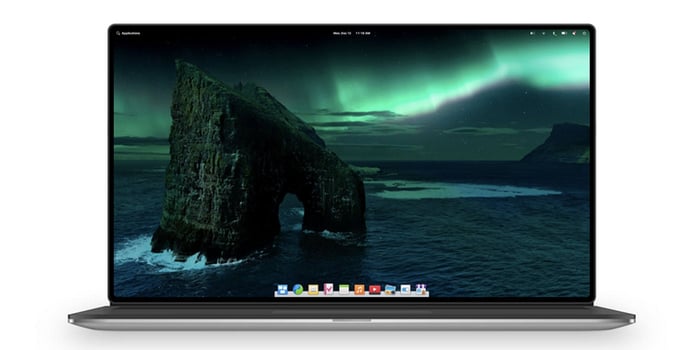 The elementary team avoids adding too many features that could cause conflict in design, such as API overlap. User experience guides the selection of elements elementary includes in its desktop environment and sets up the interactions with applications. The team carefully considers and chooses apps that cater to everyday needs.
elementary OS allows customers to have flexibility with their usage. Users can manage apps, set screen times, and choose which websites they allow on their system. They can also access Do Not Disturb, Multitasking, and Picture-in-Picture Views.
As customer satisfaction is a priority, elementary offers several benefits, including low costs, time savings for developers, high performance, smooth computing experience, and privacy.
The elementary team also seeks to improve consumer operating systems through its practices. Danielle said the team is committed to providing security, especially when it comes to advertising. elementary sets itself apart from competitors by not allowing the influences of monetary incentives to drive its operations.
"It's about privacy and things like advertising. We always tried to make sure that the way we're monetizing our products is more ethical and that it doesn't conflict with the interests of our users," said Danielle.
Harnessing the Power of Customer Feedback
Although elementary began with a small group of volunteers, it has grown into a corporation with several workers helping complete development.
"So we have three employees at the corporation. And then we do contract work and still have a huge volunteer pool consisting of anywhere between 30 and 50 developers, not including translators. The lifetime contributors for the project are maybe 1,000 by now," said Danielle.
But before elementary became a company, its founders were customers. They understood the pain points of complex operating systems that don't provide easy-to-use setups and features. And they leveraged that understanding to create a solution.
The elementary team continues to do the same today by addressing customer feedback. The company uses customer feedback to deliver on specific needs and offer a system that meets customer expectations.
"One of the services that we provide is amalgamating that user feedback and turning that into useful features," said Danielle.
Danielle also said it took some time for elementary to refine its feedback loop. elementary eventually created a feedback app where customers can open an issue report form and leave open-ended answers. This tool pushed the company to tighten its release cycle to incorporate the feedback into its features as quickly as possible. And the customers aren't the only ones with suggestions.
"We're trying to tick all the boxes because we're users of the operating system ourselves. We're doing that whole open-source thing and scratching our own itch," said Danielle.
"Since forming the corporation, we've had the ability to launch user studies in collaboration with the community. We're working on a new user study right now," said Danielle.
elementary has recently released this new user study that responds to questions about application launching, actions, and multitasking for everyone to consume and use.
What's Next: Funding and Flatpak Distribution Technology
As for funding, elementary raises a majority of its finances from community contributions. Danielle said that, because the company offers an open-source product, funding can be challenging to obtain. Most of its consumers download the elementary OS for free. So it does rely heavily on sponsors and donations from its site. But the team has worked on other fundraising projects.
"We're also leaning more heavily into hardware partnerships. So we have things in our store. So if somebody wants to buy a computer, we get a little bit of a percentage of those sales," said Danielle.
elementary recently tweaked its distribution model with new containers and innovative technology. Danielle said this would shift how the company offers its applications.
"We recently rebuilt our entire app store around Flatpak. And so we're pushing that as our app distribution models, our native app distribution model, and elementary OS," said Danielle.
The Flatpak distribution model allows elementary to provide better accessibility through its apps. The technology enables it to make its app collection available to any desktop operating system. For example, users on Ubuntu and Fedora can install elementary apps without using its operating system.
elementary also seeks to improve its security measures for its desktop applications.
"A huge one we're pushing is containerized security portability for all the same features that developers get when building in containerized environments, such as predictable runtimes. We're pushing that on the desktop for apps," said Danielle.
Advertiser Disclosure
HostingAdvice.com is a free online resource that offers valuable content and comparison services to users. To keep this resource 100% free, we receive compensation from many of the offers listed on the site. Along with key review factors, this compensation may impact how and where products appear across the site (including, for example, the order in which they appear). HostingAdvice.com does not include the entire universe of available offers. Editorial opinions expressed on the site are strictly our own and are not provided, endorsed, or approved by advertisers.
Our Editorial Review Policy
Our site is committed to publishing independent, accurate content guided by strict editorial guidelines. Before articles and reviews are published on our site, they undergo a thorough review process performed by a team of independent editors and subject-matter experts to ensure the content's accuracy, timeliness, and impartiality. Our editorial team is separate and independent of our site's advertisers, and the opinions they express on our site are their own. To read more about our team members and their editorial backgrounds, please visit our site's About page.