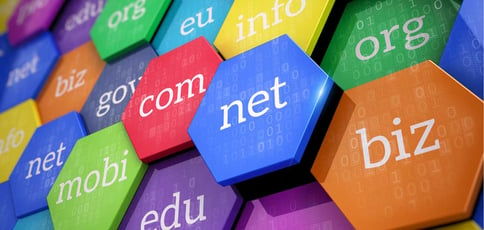 Signing up for web hosting without a domain name is a bit like building a new house and never putting up the mailbox at the end of the driveway. Sure, your home will look just as amazing, but how will people find you?
Even though a custom website domain doesn't cost much, some site owners opt for free alternatives in the form of subdomains provided by the hosting company. The difference between domains and subdomains is slight, but it can make all the difference to someone just getting started online.
Whether you're creating a temporary website, experimenting with some new ideas, simply looking to limit your expenses, or avoiding any possible headache-inducing complications, here are the best places to start your site without a domain — along with some recommendations on where to find free domain names when you're ready for something a bit more permanent.
Best Value: Cheap Web Hosting With a Free Domain Name
It's certainly tough to argue with free hosting and subdomain, but here we go: Registering a custom domain costs less than $5 per month and instantly gives your website tons more credibility. Clients, coworkers, vendors, and employers will take your résumé, portfolio, or messages more seriously, and potential customers will view you as significantly more trustworthy.
Plus, by investing just a few dollars per month, you'll find much more reliable and speedy hosting infrastructure, hundreds of one-click software installations, and 24/7 customer support available through phone, chat, and email. By generating modest revenue, these hosting providers can offer a custom domain registration free of charge. Expect a renewal fee of roughly $10 to $15 per year after your first year of service, but hosts typically offer domain names for significantly cheaper than free hosts and website builders.
Reliability and legitimacy go a long way in the stability of your website. Because of razor-thin margins and depleted revenues, free web hosting services regularly shut down with very little notice — disappearing into the ether and taking users' sites with them. When GeoCities ended its hosting service in 2009, roughly 38 million websites were lost for good. You wouldn't want that to happen to you, right? Read through these reviews of our favorite hosts that combine ultimate affordability with a free domain name.
Unlimited everything, from storage to databases
FREE site builder & WP performance upgrades
FREE daily or weekly backups
Custom control panel and auto-installation scripts
SSH access & unlimited FREE SSL certificates
CHEAP
RATING 4.9 ★★★★★ Our Review
Hostinger: Our Expert's Review
Laura Bernheim (HostingAdvice.com): As the shared hosting market becomes increasingly saturated, unlimited storage, bandwidth, and email accounts have become surprisingly average. Hostinger, however, extends the routine, expected metrics to greater lengths — the number of websites, databases, FTP users, subdomains, and parked domains are all unrestricted for most customers. Go to full review »
| Money Back Guarantee | Disk Space | Domain Name | Setup Time |
| --- | --- | --- | --- |
| 30 days | 50 GB SSD – 200 GB SSD | FREE (1 year) | 3 minutes |
$1/month for 12 months
No hidden fees, pay just $12 at checkout
Easy setup and 24/7 expert support
FREE domain or transfer, plus FREE SSL certificate
Unlimited storage and databases with most plans
CHEAP
RATING 4.8 ★★★★★ Our Review
1&1 IONOS: Our Expert's Review
Alexandra Anderson (HostingAdvice.com): If budget is the main factor on your mind when searching for your next web host, search no more. 1&1 IONOS has an impressive range of robust web hosting and website building packages for what may be the best price we've ever seen in the world of hosting. Go to full review »
| Money Back Guarantee | Disk Space | Domain Name | Setup Time |
| --- | --- | --- | --- |
| 30 days | 10 GB – Unlimited | FREE (1 year) | 4 minutes |
FREE cPanel integration and Softaculous apps
Auto daily backups and web application firewall
Reliable and redundant cloud servers
FREE SSL encryption and website migration
99.99% uptime guarantee
CHEAP
RATING 4.8 ★★★★★ Our Review
HostArmada: Our Expert's Review
Lynn Cadet (HostingAdvice.com): HostArmada's cloud network spans four continents, with datacenters in Europe, the US, Asia, and Australia. Its server redundancy and website optimization features allow users to run stable and performant sites for end users across the globe while running a simplified hosting environment. Go to full review »
| Money Back Guarantee | Disk Space | Domain Name | Setup Time |
| --- | --- | --- | --- |
| 45 days | 15 GB SSD – 40 GB SSD | FREE (1 year) | 3 minutes |
Cheap shared hosting from a trusted provider
Ideal for hosting a WordPress website
FREE Weebly website builder and Cloudflare CDN
Unlimited traffic and 24/7 live chat support
Get 70% off today with our Bluehost coupon
CHEAP
RATING 4.8 ★★★★★ Our Review
Bluehost: Our Expert's Review
Ryan Frankel (HostingAdvice.com): Bluehost pricing is about as competitive as the industry offers. Sign up for a shared hosting plan for as little as $2.95 per month, and WordPress hosting packages are consistently priced; a VPS plan starts at around $19.99 per month; and the dedicated hosting rates are as little as $79.99 per month. Go to full review »
| Money Back Guarantee | Disk Space | Domain Name | Setup Time |
| --- | --- | --- | --- |
| 30 days | 10 GB SSD – 100 GB SSD | FREE (1 year) | 5 minutes |
FREE BoldGrid site builder and templates
FREE website, domain, and cPanel migrations
SSD storage makes your site load up to 20x faster
Security suite includes SSL and hack protection
Unlimited bandwidth and email accounts
CHEAP
RATING 4.7 ★★★★★ Our Review
InMotion: Our Expert's Review
PJ Fancher (HostingAdvice.com): InMotion Hosting offers an excellent business-class shared hosting plan — with a price tag lower than several other budget hosts. For the IT crowd in the audience, you'll appreciate SSH access, as well as support for PHP, Ruby, Perl, Python, WP-CLI, and other popular languages. Go to full review »
| Money Back Guarantee | Disk Space | Domain Name | Setup Time |
| --- | --- | --- | --- |
| 90 days | 100 GB SSD – Unlimited | FREE (1 year) | 5 minutes |
Best Website Builder for Sites Without a Domain Name
The go-to resource for first-time site owners (and even experienced developers, thanks to Wix Code), the extremely trustworthy site builder Wix enables users to create a free website on the wixsite.com domain.
Wix offers business-class hosting with a 99.9% uptime guarantee and advanced security monitoring, to go along with hundreds of stunning and professionally designed themes. Wix's drag-and-drop design interface is the industry standard for a user-friendly website building experience.
The free plan and subdomain limit you to 500MB of storage and bandwidth, and users will see Wix ads on every page of your site. Upgrading to a premium plan unlocks social media plugins, the eCommerce store builder, marketing tools, contact forms, and other integrations. Get started by clicking on our review:
No coding skills needed with drag-and-drop builder
100s of templates with niche-specific designs
Add features via the App Market and Wix Events
Easily create ecommerce functionality easily
Great way to build small sites on a budget
WEBSITE BUILDER
RATING 4.9 ★★★★★ Our Review
Alexandra Anderson (HostingAdvice.com): Website building is where Wix shines. The thousands of templates, the intuitive editor, the industry-leading designs that cater to a variety of specific fields and use cases — all these facets represent a platform that excels at facilitating easy web design for the non-tech-savvy user. Go to full review »
| Money Back Guarantee | Disk Space | Domain Name | Setup Time |
| --- | --- | --- | --- |
| 14-day FREE trial | 2 GB – Unlimited | FREE (1 year) | 4 minutes |
What is the Difference Between a Website and a Domain?
To go back to our analogy from the beginning of this article, a website is like that new house you've built: all the pages, graphics, rooms, and decor. Your domain is what officially ties it all together: your home's street address. A domain name helps visitors find your site.
From there, domain owners can create subdomains. Free hosting providers can operate as completely separate websites; for site owners who eventually opt for their own domain name, you'll frequently see subdomains used to house a blog or storefront.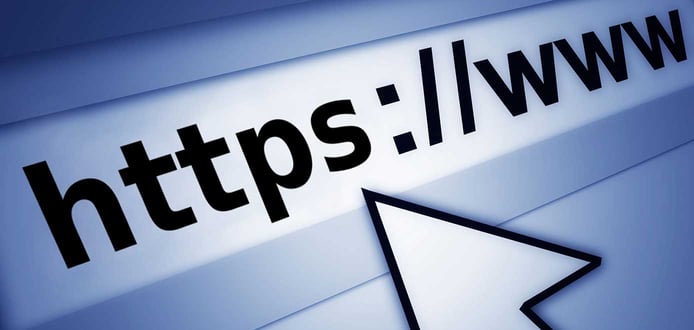 From a broader perspective, a website represents the storage space, processing resources, and files located on your hosting provider's servers. Easy-to-read domain names, such as HostingAdvice.com, rely on the Domain Name System, or DNS, to convert those text-based names to a numeric IP address, such as 104.16.170.12, that computers can use to find and identify the machine where your site lives.
Can I Host a Website Without a Domain Name?
We've answered the question affirmatively throughout this article: You can launch a modest website by creating a subdomain on your web hosting company's provided domain. The more relevant question, however, might be should you host a website without a domain name? Unless you're testing a new website builder or just sharing your site with friends and family, the answer is probably not.
Even though buying your domain name might seem unnecessary, it can have a major impact on the success of your site. In addition to the SEO benefits of using a domain that capitalizes on your name and relevant keywords, here are just a few of the reasons you should use a custom domain name:
Branding: Sharing your URL with another company, as you do when creating a WordPress site as a subdomain of WordPress.com, dilutes your own brand. Don't split visitors' focus.
Credibility: If you're creating a professional or business website on another company's subdomain, your visitors will probably think you are either unable or unwilling to invest in yourself. Is that the impression you want them to have?
Email: Create a professional email account that leverages your website domain instead of the one-size-fits-all solutions such as Gmail, Outlook, Yahoo, or even (shudder) Hotmail.
Ownership: By owning your own domain, you control what happens to your website. You can create your own subdomains, or decide to move to another web host.
Given how many affordable web hosting plans include a free domain registration and massive discounts for your first year, getting a custom domain name seems like a very reasonable purchase — especially given all the upside. Sure, you can save a few pennies in the short run by going with a domain name, but what about your long-term legacy?
How Much Does Hosting Cost?
The cost of building a website is surprisingly low given how much cutting-edge technology it requires. If you Google hard enough, you'll find a free web host, but buyers beware: The path to a free hosting account is littered with fine print, security shortcuts, storage limitations for website files, and other restrictions. We trust hosts with free trials over subpar free-forever hosting services we know won't be around forever.
As with any other form of shopping, what you spend on a web hosting service depends on what exactly you buy. Shared hosting typically costs $5 or less per month, making it the most common and affordable service.
Cloud or VPS plans represent the logical next step for growing businesses, and costs start at roughly $5 to $20 monthly. Dedicated hosting is typically reserved for established, large-scale businesses and applications that require premium features such as a dedicated server IP address or three times the processing power of a shared web hosting plan; dedicated hosting plans are the most expensive — often costing upward of $75 per month.
Take the monthly starting prices of popular providers below as an example:
| | | | | |
| --- | --- | --- | --- | --- |
| | Hostinger | InMotion Hosting | Bluehost | GoDaddy |
| Shared Hosting | $1.99 per month | $2.29 per month | $2.95 per month | $2.99 per month |
| Cloud/VPS Hosting | $3.99 per month | $19.99 per month | per month | $4.99 per month |
| Dedicated Server | N/A | $69.99 per month | $79.99 per month | $139.99 per month |
| Domain Name Registration | FREE (1 year) | FREE (1 year) | FREE (1 year) | FREE (1 year) |
The domain name offer is based on the cheapest shared hosting plans.
Beyond the storage space, bandwidth, and memory included with your hosting plan, be aware there may be a few other expenditures. Domain names are typically free for the first year but can cost $10 to $15 annually in the future. You may also choose to upgrade your hosting account and collaboration tools to premium versions of Google Workspace or Office 365, similar to purchasing add-ons for extra security, domain privacy, or marketing tools.
Can I Host My Own Website?
Similar to hosting a website without a domain name, the answer to hosting your own website is yes — but you probably don't want to. It's technically doable, but it will take a long time, cause many headaches, and most likely be slower, less secure, and generally inferior to the hosting services you can acquire cheaply from another provider.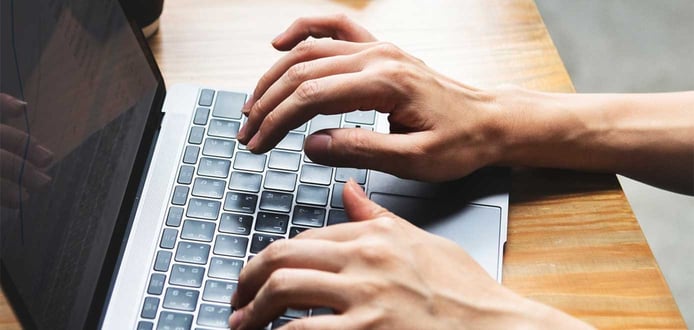 Sure, setting up your own web server is a highly educational experience that can feel like a major accomplishment to those tech-minded adventurers out there. If you're looking to save even more money, keep in mind the expenses associated with hosting your own site: equipment, electricity, and your time.
Ultimately, though, just because you can do something doesn't mean you should. Why go through this lengthy and painful process when there are tons of hosts with instant setup and activation?
Our Recommendation: Register a Custom Domain Name for Free
At the risk of sounding redundant, you technically can host a website without owning a domain — but you'll likely pay more in the long run. Sure, you'll save a few bucks a year, but what about the hosting service's quality, speed, and reliability powering your pride and joy?
Free hosts offering free subdomains rarely offer customer support. If you get stuck somewhere along the publishing process, your only hope is the community forums and Google. Someone has probably experienced your issue before, but was it resolved? Do the instructions make sense? Alternatively, you could sign up with a cheap web hosting provider that offers top-notch support from highly qualified experts, available at a moment's notice at all times of the day or night, through a variety of communication channels.
Find Hosts With Free Domains »
Trust us, we're all about a good deal, saving money, and simplifying things as much as possible. But a custom domain is the way to go for a website that you want to last and admirably represent you or your brand.
Further Reading: "6 Best Web Hosting Without a Domain Name (Oct. 2023)"
Hopefully, our recommendation of Hostinger fulfills all your web hosting needs. Starting at just $1.99 per month and rated 4.9 overall, Hostinger gives users plenty of bang for the buck. Among our favorite features:
Unlimited everything, from storage to databases
FREE site builder & WP performance upgrades
FREE daily or weekly backups
Custom control panel and auto-installation scripts
SSH access & unlimited FREE SSL certificates
If you'd like recommendations similar to Hostinger and others in 6 Best Web Hosting Without a Domain Name (Oct. 2023), check out these popular guides. You'll find comparisons of Hostinger to other hosts on pricing, features, support and more:
And of course, if Hostinger is your top choice, you can get started now at just $1.99/month. Hostinger is easy to set up and scale, no matter the size of your next project.
Advertiser Disclosure
HostingAdvice.com is a free online resource that offers valuable content and comparison services to users. To keep this resource 100% free, we receive compensation from many of the offers listed on the site. Along with key review factors, this compensation may impact how and where products appear across the site (including, for example, the order in which they appear). HostingAdvice.com does not include the entire universe of available offers. Editorial opinions expressed on the site are strictly our own and are not provided, endorsed, or approved by advertisers.
Our Editorial Review Policy
Our site is committed to publishing independent, accurate content guided by strict editorial guidelines. Before articles and reviews are published on our site, they undergo a thorough review process performed by a team of independent editors and subject-matter experts to ensure the content's accuracy, timeliness, and impartiality. Our editorial team is separate and independent of our site's advertisers, and the opinions they express on our site are their own. To read more about our team members and their editorial backgrounds, please visit our site's About page.