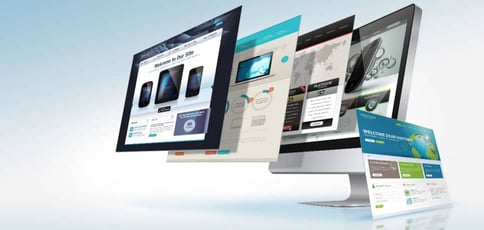 If you're looking for the top HostGator alternatives, you have come to the right place. Finding the right host can be tricky, with tons of turns that come in the form of hosting features and competitors. Choosing the first web hosting company that comes across your screen may not always be the wisest choice, as each host brings something different to the table. By researching a hosting provider, you can find out what audience it targets, check out its feature combination, and weigh your options.
HostGator is a popular hosting provider within the world of server provisioning. An early hosting pioneer, HostGator has been a steadfast force, supplying hosting services to thousands of customers since 2002. Although HostGator hosting plans have upsides, you can probably find better value for your buck from another host. If you find that HostGator isn't the right choice, we have the top five alternatives to help you determine a landing spot. Every host we list below has its unique selling point. Read more to learn about their features and hosting experience.
1. Bluehost: Best for WordPress Starting at $2.95
WordPress is a popular CMS software that beginners and experienced users leverage to create their websites. WordPress offers an excellent foundation for blogs, eCommerce storefronts, and a variety of other websites, with customizable features and plugins for a personalized look.
If you're a novice at hosting, Bluehost makes for a fantastic option as it simplifies the hosting experience for everyone. From setup to management, Bluehost hosting plans offer streamlined navigation with one-click WordPress installation and domain registration and multiple WordPress-tailored features and integrations. Bluehost hosting plans also include managed WordPress services for users who want more freedom and seek to focus solely on their operations.
Some of our favorite Bluehost features include:
Free SSL certificate
24/7 live chat customer support
Multisite management
Bluehost is one of the few hosting providers recommended by the WordPress community itself. Its user-friendly dashboard and seamless hosting experience can help any beginner jump-start their WordPress development with 24/7 customer support mixed in for additional assistance.
Recommended by WordPress.org since 2005
Automatic WordPress updates and initial install
FREE WordPress themes in the Bluehost Marketplace
24/7 support via live chat, phone, and email
Get exclusive discounts on WordPress plans
WORDPRESS
RATING 4.9 ★★★★★ Our Review
Bluehost: Our Expert's Review
Ryan Frankel (HostingAdvice.com): Bluehost's WordPress hosting packages are aimed at first-time site owners and personal bloggers. These services come at a premium compared to the standard Bluehost web hosting (basic shared hosting) plans, but the WordPress optimization and platform-specific resources are arguably worth the cost. Go to full review »
| Money Back Guarantee | Disk Space | Domain Name | Setup Time |
| --- | --- | --- | --- |
| 30 days | 50 GB SSD – 100 GB SSD | FREE (1 year) | 7 minutes |
2. Hostinger: Best for Beginners Starting at $1.99
Hostinger delivers budget-friendly hosting packages with an easy-to-use user interface. Although Hostinger is lower in price, it doesn't sacrifice quality. The web hosting service prioritizes loading speeds and web performance by providing users with resources backed by LiteSpeed servers and the WordPress accelerator, LSCache.
Use its proprietary control panel, hPanel, to efficiently manage hosting resources, track account changes, and read up on server information. Hostinger definitely creates a smooth atmosphere for beginners to get started on their hosting journey without breaking the bank.
Some of our favorite Hostinger features include:
DNS management
Free website builder
WordPress acceleration
Free SSL certificate
If you want a fast hosting experience for a lower price, look out for Hostinger. The hosting company ensures that every user receives high performance with a 30-day money-back guarantee to boot.
Unlimited everything, from storage to databases
FREE site builder & WP performance upgrades
FREE daily or weekly backups
Custom control panel and auto-installation scripts
SSH access & unlimited FREE SSL certificates
CHEAP
RATING 4.9 ★★★★★ Our Review
Hostinger: Our Expert's Review
Laura Bernheim (HostingAdvice.com): As the shared hosting market becomes increasingly saturated, unlimited storage, bandwidth, and email accounts have become surprisingly average. Hostinger, however, extends the routine, expected metrics to greater lengths — the number of websites, databases, FTP users, subdomains, and parked domains are all unrestricted for most customers. Go to full review »
| Money Back Guarantee | Disk Space | Domain Name | Setup Time |
| --- | --- | --- | --- |
| 30 days | 50 GB SSD – 200 GB SSD | FREE (1 year) | 3 minutes |
3. A2 Hosting: Best Uptime Starting at $2.99
Performance is essential for any successful website endeavor. After all, the best web hosting providers are those that can keep a website online. That's why we had to place A2 Hosting on the top of our list for best uptime and high-performing hosting.
A2 Hosting has an optimized hosting environment that includes Turbo servers, site accelerators, and top-notch security tools. Users don't have to worry about site performance or whether their web pages will be available to visitors with A2 Hosting. Alongside its 99.9% uptime guarantee, A2 Hosting takes other steps to ensure a fast-loading and smooth hosting experience for users.
Some of our favorite A2 Hosting features include:
Free and easy site migration
cPanel control panel integration
Anycast DNS solution
A2 Hosting delivers high-powered infrastructure with fast loading speeds and stable performance as benefits. Along with the optimized hosting experience, users receive attentive customer support for all their technical issues.
FREE Cloudflare CDN and SSD speed boost
Optimized caching and 1-click installs
Unlimited email, domains, and databases
Advanced security and FREE HackScan
24/7 support via phone, chat & tickets
CHEAP
RATING 4.5 ★★★★★ Our Review
A2 Hosting: Our Expert's Review
Alexandra Anderson (HostingAdvice.com): There are plenty of excellent cPanel shared hosting providers out there, so what sets A2 Hosting apart from the rest. Not only does the company offer a ton of features, but it has custom-built its packages for enhanced performance, speed, and security — putting your priorities above pricing. Go to full review »
| Money Back Guarantee | Disk Space | Domain Name | Setup Time |
| --- | --- | --- | --- |
| 30 days | 100 GB SSD – Unlimited SSD | New or Transfer | 4 minutes |
4. GoDaddy: Best for Domains Starting at $2.99
GoDaddy, the champion of domain services, provides users with all they need to create a web presence, from domain registration and site building to hosting resources. Ranked as the #1 domain registrar in the world, users will find no shortage of top-level domain names, extensions, and other domain features for an affordable price.
If you're prioritizing domains for your online project, GoDaddy is surely the way to go. But the hosting company also delivers ample hosting resources within its plans to launch your website adventure.
Some of our favorite GoDaddy features include:
Unlimited bandwidth
Daily backups
Free domain and SSL certificate
GoDaddy's unique features don't stop at its domain services. The hosting company also offers a capable website builder with tons of templates, custom themes, and marketing tools. GoDaddy goes the extra mile to provide all the hosting essentials under one roof.
Manage your domain and hosting under one roof
Choice of cPanel or Plesk control panels
Up to unlimited bandwidth and storage
Microsoft 365 inboxes included FREE for first year
Get 70% OFF by signing up today
CHEAP
RATING 4.5 ★★★★★ Our Review
GoDaddy: Our Expert's Review
Ryan Frankel (HostingAdvice.com): A major pull factor for GoDaddy's hosting services is certainly the cost. It's hard to beat web hosting for just a few dollars per month, especially when the company includes a free domain name, control panel, impressively fast load times, and unlimited websites with most plans. Go to full review »
| Money Back Guarantee | Disk Space | Domain Name | Setup Time |
| --- | --- | --- | --- |
| 30 days | 25 GB – Unlimited | FREE (1 year) | 4 minutes |
5. Wix: Best Site Builder with Hosting Starting at $0.00
Before you can have a presentable website, you need a proper site builder. Every website needs fantastic brand design to capture attention and elevate user experience. While some DIY site builders offer templates and user-friendly editors, others go above and beyond with customization and beautification tools.
Wix is the latter. By leveraging Wix, users receive a feature-rich site-building platform that includes customizable themes, SEO tools, and advanced functionality for limitless creation and personalization. With Wix, you don't have to do much to get a professional-looking website with an easy-to-navigate hosting environment to back it up.
Some of our favorite Wix features include:
Free domain name registration
Unlimited templates and pages
Wix has one of the best site builders on the market, if not the greatest. Users receive unmatched functionality and a creative editor that allows them to go above and beyond with personalization and brand design. Wix definitely makes everything about hosting simple.
No coding skills needed with drag-and-drop builder
100s of templates with niche-specific designs
Add features via the App Market and Wix Events
Easily create ecommerce functionality easily
Great way to build small sites on a budget
WEBSITE BUILDER
RATING 4.9 ★★★★★ Our Review
Alexandra Anderson (HostingAdvice.com): Website building is where Wix shines. The thousands of templates, the intuitive editor, the industry-leading designs that cater to a variety of specific fields and use cases — all these facets represent a platform that excels at facilitating easy web design for the non-tech-savvy user. Go to full review »
| Money Back Guarantee | Disk Space | Domain Name | Setup Time |
| --- | --- | --- | --- |
| 14-day FREE trial | 2 GB – Unlimited | FREE (1 year) | 4 minutes |
What Type of Hosting Plan do I Need?
Finding a dependable hosting provider is one thing, but figuring out the best server plan for your online project also takes some homework. There are four types of server plans within the web hosting spectrum: shared, VPS, dedicated, and cloud hosting. Once you understand each server type's benefits and how their resources can match your agenda, making a choice between hosting plans won't be difficult.
Below, we discuss the makeup of each server type and the unique benefits each offers.
Shared hosting: Starting with shared hosting is where most people begin their website journeys because of shared hosting's user-friendliness and affordability. This type of hosting plan is hosted on shared servers.
Shared servers allow multiple users to share the resources within one server environment. Since resources aren't isolated, shared hosting plan customers can experience the drawbacks of "noisy neighbor syndrome." This syndrome occurs when one tenant's website siphons resources for itself and drags down the performance of surrounding sites.
Although shared hosting has its cons, it still makes for an excellent choice for beginners to jump-start their online projects. Shared hosting offers ample server resources for low prices for users with minor traffic needs. Shared hosting providers also take care of server management, making it easier for users to manage their websites.
See the Best Shared Hosting Plans >>
Virtual Private Server Hosting: Here, we move up the hosting ladder. Virtual Private Servers, or VPSes, move the needle for resource allocation and usability. Unlike shared hosting, VPS plans deliver isolated resource allocation, though multiple user websites live on one server.
How a VPS does so comes down to its infrastructure makeup. Virtual private servers leverage virtualization technology to separate one physical machine into multiple server environments. This way, users receive dedicated server space to host their websites or applications and the opportunity to scale their websites.
Popular among developers, VPS hosting also allows users to customize and tinker with their server environment through a feature called root access. If you're looking for more flexibility, scalability, and control, VPS hosting will be an excellent option.
It does take more technical expertise to fully unlock the potential of VPS hosting and manage its environment. Hosting services also provide managed plans to help users with server maintenance tasks, but those plans will cost more.
See the Best VPS Hosting Plans >>
Dedicated Server Hosting: Typically ranked at the top of the hosting spectrum, dedicated servers are at the top for a reason. Dedicated hosting surpasses VPS and shared hosting in almost every category, including performance and uptime.
With a dedicated plan, users receive an entire server to house their web files, power their workloads, and manage their operations. There are no limits to customization, control, or scalability of resources.
Users gain complete privacy because there are no other tenants to interrupt your server performance or environment. Dedicated servers allow users to configure their servers how they want and enjoy guaranteed resources and optimal load-time performance.
Website owners with scalable growth in mind or who already have high-traffic needs can leverage dedicated hosting for their operations. But with more resources come more costs. Dedicated servers are the highest priced on the server list, which is one thing users will have to compromise on for an excellent hosting experience.
See the Best Dedicated Hosting Plans >>
Cloud Hosting: Cloud hosting plans live in the middle of the pack, but that doesn't mean its benefits are average. Cloud services actually provide users with the best of both worlds. Although no other hosting services can beat shared hosting prices, cloud hosting delivers top-notch performance, speed, and uptime for an affordable price.
Cloud hosting providers use a network of virtual and physical servers to power their plans, which means no one hosting package is hosted on a single server. If one server fails, cloud hosting uses its server redundancy to migrate web files to another server in the network, allowing for better uptime and performance. Cloud network solutions are reliable, flexible, and scalable, making them ideal for many use cases.
See the Best Cloud Hosting Plans >>
WordPress Hosting: WordPress hosting, on the other hand, doesn't have a specific server assignment. Instead, WordPress hosting is when hosting providers optimize their servers, whether shared or VPS, to accommodate WordPress software and its environment.
WordPress hosting is basically a subcategory of web hosting. Every WordPress hosting plan is tailored-fit to the CMS environment and includes various features and tools to simplify the experience for users. Web hosts configure the servers to meet WordPress performance requirements with caching and handle software updates and technical issues.
However, website owners don't necessarily have to purchase a WordPress hosting package to host a WordPress site. Users can also choose any server plan and download WordPress software through a cPanel installation or WordPress.org.
See the Best WordPress Hosting Plans >>
Reseller Hosting: Reseller hosting is another subcategory of web hosting. It doesn't necessarily relate to website creation and management but makes for a great business opportunity.
Reseller hosting enables entrepreneurs to sell their hosting services without physically owning the server infrastructure. Users can purchase resources from a web hosting company to resell to their own customers.
By leveraging reseller hosting, businesses can leave all the technical aspects and server maintenance in the infrastructure owner's hands and focus on selling their hosting products. Most reseller hosting packages also come with white-label services so companies can place their branding on their hosting plans. Reseller hosting is best for web agencies and freelancers who may want to complete their offerings with hosting services.
See the Best Reseller Hosting Plans >>
What is HostGator Best Used For?
Users leverage hosting services for several reasons. A developer may need a VPS server to build an application, while a business owner may need it to power their websites. Different web hosts offer unique selling points and provide tailored environments for specific use cases.
For HostGator, its selling point is hosting sites that have growth goals. This outlook can be seen in its resources as they lean toward growth with scaling opportunities from shared hosting to dedicated servers.
HostGator touts 20 years of experience and has helped more than 2 million customers get their websites online. With its battle-tested background, users can trust HostGator to set up their web presence. Many users have long-lasting relationships with HostGator and have used the hosting service to grow their websites over the years. If you have goals for increased traffic, HostGator has plenty of plans to help you get there.
HostGator is mainly known for its shared hosting packages, offering affordable prices, helpful features, and free perks. Customers appreciate HostGator's 24/7 customer support, unmetered bandwidth, and hosting essentials, including free email and domain services. For users looking for shared hosting with stable customer service, HostGator is a viable option. Check out our HostGator review for more information on its offerings.
Host up to unlimited websites on a single plan
FREE SSL certificate included on all plans
Unlimited bandwidth & email addresses
1-click WordPress installs & FREE blog tools
Get 67% OFF by buying 36 months upfront
CHEAP
RATING 4.6 ★★★★★ Our Review
HostGator: Our Expert's Review
Ryan Frankel (HostingAdvice.com): HostGator is a great compromise between performance and price. The company offers unlimited emails, MySQL databases, disk space, and bandwidth, plus one-click installs of popular open-source projects, in addition to a 99. Go to full review »
| Money Back Guarantee | Disk Space | Domain Name | Setup Time |
| --- | --- | --- | --- |
| 30 days | Unlimited | FREE (1 year) | 4 minutes |
Which Hosting Provider is the Cheapest?
Everyone likes budget-friendly deals, no matter the commodity. Whether you're shopping for a laptop or your first car, pricing will always be on the list of things to consider in decision-making. For hosting, it is no different. Many users, especially first-timers, prioritize pricing when purchasing a hosting plan.
Before settling with a web host, you should determine if the value it brings to your specific use case surpasses that of other competitors. Value can be measured in multiple ways, including feature collection, performance capabilities, and quality of support resources.
If you're a novice website owner, going with shared hosting will give you room to experiment while keeping your wallet in check. Shared hosting plans are always the most inexpensive among all server types since users have to share the same server resources and space. Fortunately, our list's most affordable hosting provider, Hostinger, also offers impeccable performance. No compromising here. Hostinger does a fantastic job at balancing price and feature flexibility.
Users don't get a lackluster hosting experience in exchange for Hostinger's lower costs. Instead, Hostinger delivers well-rounded hosting plans that include WordPress optimization, all the hosting essentials, and fast loading speeds with SSD storage. Its next tier doesn't cost that much more and offers even more bang for your buck. Users receive unlimited bandwidth, free email and domain name, multisite management, and double the SSD storage capacity.
Unlimited everything, from storage to databases
FREE site builder & WP performance upgrades
FREE daily or weekly backups
Custom control panel and auto-installation scripts
SSH access & unlimited FREE SSL certificates
CHEAP
RATING 4.9 ★★★★★ Our Review
Hostinger: Our Expert's Review
Laura Bernheim (HostingAdvice.com): As the shared hosting market becomes increasingly saturated, unlimited storage, bandwidth, and email accounts have become surprisingly average. Hostinger, however, extends the routine, expected metrics to greater lengths — the number of websites, databases, FTP users, subdomains, and parked domains are all unrestricted for most customers. Go to full review »
| Money Back Guarantee | Disk Space | Domain Name | Setup Time |
| --- | --- | --- | --- |
| 30 days | 50 GB SSD – 200 GB SSD | FREE (1 year) | 3 minutes |
Can I Get Web Hosting for Free?
Yes, free web hosting exists out there. And it's not a scam. Whether you're looking for a complimentary trial or a free web hosting service, however, makes a huge difference. Many reputable hosting companies offer a 30-day or 14-day free trial of their network solutions for new users.
But there are also providers, such as WordPress.com or ByetHost, that deliver entirely free web hosting services. These services come at a price, even though they may not cost you dollars in the bank. Free web hosting services are limited in what they can offer, and many make money by requiring advertisements on user websites.
If you're looking for something free and want better quality, we recommend going the free trial route. Free trials allow you to grasp how hosting works and include all the bells and whistles. Many budget hosts offer free trials, so if you decide to settle with one, you won't be paying too much, only a couple of dollars a month.
Quality web hosting is worth the price and supplies users with all the tools and features they need to create a successful web presence without sacrificing loading speeds or website surface area. Read here to learn more about the best free trials on the hosting market.
Which is the Best HostGator Alternative?
We've reached the end! Having discussed all of our favorite HostGator alternatives, we hope this information will help you make your decision. But if you're still having trouble deciding in which direction to go, reexamine your goals and maybe create a checklist for your needs. Are you looking for VPS, dedicated, or shared hosting? Do you want to prioritize speed and uptime or price and customer service? Finding the answers to these questions will help lead you to the right host for your online endeavor.
The best HostGator alternative will depend on what you're looking for and how your online outlook matches up with what the host offers. Each web host has its own value, and the right feature combination for your endeavor exists out there.
Some hosts specialize in budget-friendly VPS hosting environments, while some deliver top-notch site-building tools. Other companies, such as WP Engine or WPX Hosting, focus on optimized WordPress environments. There are tons of hosting companies beyond the ones at the top of our list. If you want to see more hosts with awesome features, check out the link below for their offerings and pricing.
Get Deals on the Best Hosts in 2023 >>
See Our Full Review of Bluehost
Whatever type of hosting plan you're looking for, Bluehost is a solid choice no matter the scale. Our reviewer Ryan Frankel recently took Bluehost for a spin, and rated the popular host a 4.9 in the WordPress Hosting category out of a perfect score of 5.0. Here's what Ryan had to say about Bluehost:
Bluehost has a rock-solid reputation in the shared and WordPress hosting communities, and the host is a long-time favorite of mine. Today, Bluehost powers more than 2 million websites, and the team touts years of experience. With well-maintained servers, competitive pricing, and excellent customer support, Bluehost is hardly a pick you'll regret.
Before signing up for Bluehost, it's a good idea to read through Ryan's full review to learn about all the features Bluehost offers. You can also compare it to other web hosts to ensure you're getting the best deal possible:
If you decide Bluehost is the right choice, keep in mind that it takes just minutes to deploy your Bluehost server space. And at $2.95 per month, it's a bargain considering the many great features that come in any Bluehost plan.
Advertiser Disclosure
HostingAdvice.com is a free online resource that offers valuable content and comparison services to users. To keep this resource 100% free, we receive compensation from many of the offers listed on the site. Along with key review factors, this compensation may impact how and where products appear across the site (including, for example, the order in which they appear). HostingAdvice.com does not include the entire universe of available offers. Editorial opinions expressed on the site are strictly our own and are not provided, endorsed, or approved by advertisers.
Our Editorial Review Policy
Our site is committed to publishing independent, accurate content guided by strict editorial guidelines. Before articles and reviews are published on our site, they undergo a thorough review process performed by a team of independent editors and subject-matter experts to ensure the content's accuracy, timeliness, and impartiality. Our editorial team is separate and independent of our site's advertisers, and the opinions they express on our site are their own. To read more about our team members and their editorial backgrounds, please visit our site's About page.