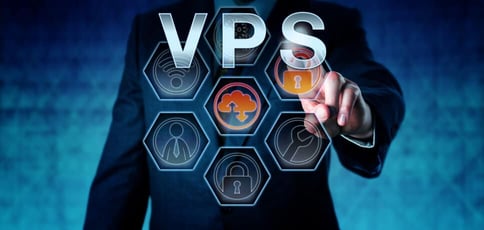 Virtual Private Server (VPS) hosting is ideal for website owners looking to save money without compromising performance. Unmanaged VPS web hosting makes it even more affordable by giving you complete control over your server.
We've reviewed six of the best unmanaged VPS hosting providers today based on specifications, performance, uptime, support, and ease of use. Here are the results.
Kamatera: Best Overall
Kamatera is the best VPS hosting provider if you're looking for reliability, affordability, excellent performance, guaranteed uptime, customer support, and ease of use. The New York-based web host takes the concept of control to a new level by allowing you to build your own virtual server and manage it as you wish.
Cloud VPS that's more flexible and affordable
Load balancer, firewall, and managed services
Premium Intel CPUs with 300% more power
Choose between monthly or hourly billing
Sign up today for a 30-day FREE trial
VPS
RATING 4.9 ★★★★★ Our Review
Kamatera: Our Expert's Review
Laura Bernheim (HostingAdvice.com): Backed by cutting-edge cloud computing technology, Kamatera adds instant and limitless scalability to the VPS hosting marketplace. Each cloud or virtual server is equipped with blazing-fast SSD storage and Intel Xeon Platinum CPUs. Go to full review »
| Setup Time | Disk Space | CPU | RAM |
| --- | --- | --- | --- |
| 5 minutes | 20 GB SSD – 4 TB SSD | 1 – 104 cores | 1 GB – 525 GB |
Depending on your unique needs, you can scale up or down anytime. This elasticity is crucial for any growth-oriented web project. That's also one of the reasons Kamatera is a great hosting option for web developers.
Key Features of Unmanaged VPS Hosting at Kamatera
More than 18 global datacenters strategically and conveniently located in the United States, Europe, Asia, and the Middle East.
Up to 32 vCPU cores and 130 gigabytes of RAM for improved performance and speed.
Supports different operating systems, including Ubuntu, Windows, Debian, and CloudLinux.
A 99.95% uptime guarantee.
Customer support available 24 hours a day, seven days a week.
Consumption-based pricing model for easy budgeting.
While Kamatera has many features that make unmanaged VPS hosting less complicated and more convenient, the ability to build your own server makes this web host special. That alone proves the control you have when you host your website or web application on their VPS server.
Building your own server means you only pay for what you need at that particular moment. As a result, you can expand or contract the servers per your needs.
A2 Hosting: Fastest Speeds
A2 Hosting has VPS servers primarily built for speed and performance, one of the key characteristics of a good host. For context, the Michigan-based VPS host offers 20 times faster speeds than most standard providers.
Take, for example, its Turbo (Supersonic 8) plan. It has hundreds of gigabytes of NVMe SSD storage and plenty of CPU cores and RAM.
Turbo server & cache options for faster page loads
Well-built plans starting with 4GB RAM
FREE CDN plus auto-installs with Softaculous
Multilingual support and up to unlimited databases
Enhanced security with and daily kernel updates
VPS
RATING 4.8 ★★★★★ Our Review
A2 Hosting: Our Expert's Review
Alexandra Anderson (HostingAdvice.com): While A2 Hosting's turbocharged shared hosting platform gives site owners ample room to grow, the company's tech prowess is on full display with its portfolio of VPS options. Ranging from unmanaged, bare-metal environments to stress-free, fully managed space, A2 Hosting is sure to have the perfect option for your expanding online presence. Go to full review »
| Setup Time | Disk Space | CPU | RAM |
| --- | --- | --- | --- |
| 7 minutes | 150 GB SSD – 450 GB SSD | 1 – 8 cores | 1 GB – 32 GB |
Key Features of Unmanaged VPS Hosting at A2 Hosting
Customer support available 24/7/365.
A 99.99% uptime guarantee.
One-click software setup.
Root-level access to all of the files on your server.
Choose, change, or reload your own Operating System on demand.
Supports WordPress, Joomla, Drupal, Nginx, MongoDB, and Node.js.
Intuitive control panel to manage your domains, software, databases, and emails.
A2 Hosting offers four unmanaged VPS hosting plans: Runway 1, Runway 2, Runway 4, and Supersonic 8 (the most powerful option). Once you sign up for any of these plans, you'll have an 'empty box' to work with.
In other words, with your unmanaged VPS hosting plan from A2 Hosting, you can choose what you want to host on your servers without worrying about restrictions or performance issues. Overall, A2 Hosting guarantees speed and performance, two essential qualities any VPS provider should have.
1&1 IONOS: Most Affordable Host
VPS hosting usually costs more than what a shared host would charge. That's one of the key differences between these two types of hosting. But with 1&1 IONOS, you won't have to worry about the price factor anymore.
$2/month with no hidden fees
Try it FREE via 30-day money-back guarantee
Full root access and API
10GB to 240GB SSD, Linux or Windows
No throttling or traffic restrictions, ever
VPS
RATING 4.9 ★★★★★ Our Review
1&1 IONOS: Our Expert's Review
Alexandra Anderson (HostingAdvice.com): For an all-star player in the game of web hosting flexibility, look no further than the low-cost options from 1&1 IONOS. The company's vServers are a powerful VPS option that includes dedicated resources and unlimited traffic. Go to full review »
| Setup Time | Disk Space | CPU | RAM |
| --- | --- | --- | --- |
| 6 minutes | 80 GB SSD – 240 GB SSD | 1 – 8 cores | 512 MB – 24 GB |
This VPS web host is the most affordable we've reviewed. But, make no mistake; the budget-friendly pricing is not the only unique thing about 1&1 IONOS.
Key Features of Unmanaged VPS Hosting at 1&1 IONOS
Excellent customer service available 24/7.
Intel Xeon E5 processors and SSD storage for maximum performance.
Unlimited traffic.
A 99.99% uptime guarantee.
Quick and easy scaling, perfect for growing businesses, organizations, or web projects.
Choose your preferred datacenter in the United States, United Kingdom, Germany, or Spain.
Root-level access provides total control over your server.
Plesk Obsidian management software for better, secure, and convenient server control.
Although 1&1 IONOS VPS hosting is an excellent option if you're looking for an affordable VPS, it has a few restrictions worth noting. Firstly, if you're a gamer, you'll need to limit the number of players on your server or upgrade to its cloud VPS or dedicated server hosting. Alternatively, you can check out this review of nine of the best game server hosting providers to find one that meets your gaming needs.
Secondly, this cheap VPS host does not offer free backups; you'll need to pay a small fee for that service. But, overall, this web host is worth the investment, given the low prices and great speeds.
Hostinger: Most User-Friendly
Opting for unmanaged hosting means you don't want to invest in expensive internet technology (IT) technicians to manage your servers. Hostinger understands this concept, so it offers a user-friendly control panel known as the hPanel.
The minimalist control panel is easy to understand and navigate, even without extensive technical knowledge and skills. It also has many useful features, including the DNS Zone Editor, domain manager, performance reports, email management, and website resource tracking to help you get the most out of your virtual server.
Cloud-based SSD storage for speed and reliability
Double your RAM with burst periods
FREE dedicated IPv4 and IPv6 addresses
Custom control panel for reboots and OS installs
HostingAdvice readers enjoy more than 50% off
VPS
RATING 4.6 ★★★★★ Our Review
Hostinger: Our Expert's Review
Laura Bernheim (HostingAdvice.com): Hostinger's laser focus on providing affordable hosting solutions shines brightest with the company's VPS packages. The company provides six different virtual server plans, including one that costs less than $5. Go to full review »
| Setup Time | Disk Space | CPU | RAM |
| --- | --- | --- | --- |
| 6 minutes | 20 GB SSD – 250 GB SSD | 1 – 8 cores | 1 GB – 16 GB |
Key Features of Unmanaged VPS Hosting at Hostinger
Powerful servers equipped with the latest Intel Xeon processors, RAM, and NVMe SSD storage.
A 99.99% uptime guarantee.
Full remote root access gives you total control over your servers.
Automated backups and snapshots for quick website or application restoration and troubleshooting.
Utilizes BitNinja to provide full-stack server protection.
Has multiple datacenters in the United States, Lithuania, Singapore, United Kingdom, Brazil, and the Netherlands.
Hostinger generally does not offer a managed VPS plan, which explains the user-friendly control panel. But that does not mean you'll not get the support you need to get started; the company describes its Linux VPS hosting as semi-managed.
That's just a fancy way of saying Hostinger only provides support with VPS management-related questions and some selected back-end issues. That aside, Hostinger is a user-friendly and cost-effective VPS hosting provider perfect for advanced web developers, individuals with Linux OS knowledge, and programmers. Note that Hostinger does not offer Windows VPS hosting services at the time of writing.
Hostwinds: Stellar 99.999% Uptime
Earlier, we mentioned that an uptime guarantee is one of the most important factors to consider when choosing a VPS hosting provider. While all web hosts we've reviewed guarantee at least 99.9% uptime, Hostwinds takes it a notch higher with its 99.999% uptime guarantee.
What does that mean for you, a VPS user? First, uptime is the amount of time your website stays online and operational. And when calculating uptime, each figure makes a difference. A high uptime means your website or application will run with minimal interruptions, creating a great user experience. For perspective, 99.9% uptime means one minute and 26 seconds of downtime a day, 99.99% means nine seconds of downtime daily, and, finally, Hostwinds' 99.999% means less than one second of downtime a day.
Managed or unmanaged, in Windows or Linux
Cloud hosting with hourly or monthly billing
Instant upgrades without downtime
FREE around-the-clock monitoring
Automatic nightly backups available
VPS
RATING 4.8 ★★★★★ Our Review
Hostwinds: Our Expert's Review
Laura Bernheim (HostingAdvice.com): Does any hosting provider have more virtual private server packages than Hostwinds. The company offers 10 configurations — and that's just for managed Linux server partitions. Go to full review »
| Setup Time | Disk Space | CPU | RAM |
| --- | --- | --- | --- |
| 6 minutes | 30 GB SSD – 750 GB SSD | 1 – 16 cores | 1 – 96 GB |
Key Features of Unmanaged VPS Hosting at Hostwinds
Free website transfer.
Real-time server monitoring, which includes automatic troubleshooting.
Nightly backups to protect your server's data without any downtime
Root access for total server control.
Instant, needs-based server scaling.
Highest uptime guarantee.
Load balancing helps you distribute traffic between your servers, boosting performance and increasing uptime.
Offers pre-configured applications such as Drupal, Joomla, Minecraft, WordPress, Visual Composer, ISP Manager, LAMP Stack, and LEMP.
Although Hostwinds boasts the highest uptime we've reviewed, it has some drawbacks. Firstly, the company offers no technical, management, or administrative support for unmanaged hosting. On the contrary, their managed VPS comes with 24/7/365 managed support.
Knowing that the lack of support for unmanaged VPS hosting could be a deal breaker for some users, the company offers all the tools you need to get started with your virtual server. These include detailed documentation and well-written blogs.
InterServer: Great for Flexibility
InterServer gives you the freedom and flexibility to set up your virtual server and get the most out of it. As a result, you can build your own server based on your unique needs.
For perspective, you can choose the CPU cores, memory, and storage you need for your website or application. InterServer also lets you choose between three options: Storage VPS, Windows VPS, and Linux VPS.
$0.01 for the first month using code HOSTINGADV
Then $6 monthly with no contracts, no changes
Latest of PHP, MySQL, Perl, Python, and Ruby
7 operating system options for Linux or Windows
Full root access and choice of datacenter
VPS
RATING 4.8 ★★★★★ Our Review
InterServer: Our Expert's Review
Laura Bernheim (HostingAdvice.com): InterServer's on-site datacenter and hands-on involvement with configuring and provisioning virtual private servers give customers a level of flexibility not seen with many other hosting providers. InterServer rations VPS and cloud resources through slices. Go to full review »
| Setup Time | Disk Space | CPU | RAM |
| --- | --- | --- | --- |
| 6 minutes | 30 GB SSD – 480 GB SSD | 1 – 16 CPUs | 2 – 32 GB |
Key Features of Unmanaged VPS Hosting at InterServer
Unrestricted access to your data anywhere and anytime.
Full control of your server's operating system.
Choose from more than 300 site builders.
Self-healing servers protect your website, applications, and data from glitches.
KVM, OpenVZ, Virtuozzo, and Hyper-v virtualization platforms for maximum security.
A 99.9% uptime guarantee.
Supports Direct Admin, cPanel, and Plesk control panels.
The New Jersey-based web host has an in-house team of experts to assist clients 24 hours a day, seven days a week. You can reach them via their live chat, ticket system, or on the phone.
Overall, InterServer suits anyone looking for flexibility when setting up virtual servers. Whether you're a gamer, forex trader, web developer, or anything in between, InterSever's flexible and cost-effective VPS hosting offers the flexibility you need to grow at your own pace.
What Is the Difference Between Managed Hosting and Unmanaged Hosting?
Managed and unmanaged hosting refer to the level of support and management a web hosting company offers its clients. As the name suggests, in managed hosting, the hosting provider takes care of most of the technical aspects of running a website or application. This may include but is not limited to the following:
Server setup
Maintenance and configuration
Security and software updates
Routine backups
Technical support and assistance
That's why managed hosting is typically more expensive than unmanaged hosting.

Also known as self-managed VPS hosting, unmanaged hosting is the direct opposite of managed hosting. Here, the host provides the server and associated services to its clients but does not manage it. Instead, the client takes care of most, if not all, managerial tasks highlighted above.
The web host only provides basic technical support because clients are expected to have the technical expertise to manage their server. Because of the little or no support offered, unmanaged hosting is typically cheaper than managed hosting.
What Is VPS Hosting?
Virtual Private Server (VPS) hosting is a type of web hosting where the host divides a physical server into multiple virtual servers. Each server comes with its own dedicated resources, such as CPU, RAM, storage, and operating system. In addition, each VPS operates independently. Some key features and benefits of VPS hosting include the following:
Full root-level access to the server, enabling users to install their own software and configure the server per their requirements.
Dedicated resources and full control over the server environment.
Better security, scalability, and performance compared to shared hosting.
Independent operating system, installed and managed separately from other servers on the same physical server.
Independent Internet Protocol (IP) address for communication between devices on the network.
VPS hosting suits businesses or individuals who need more control, flexibility, and resources than shared hosting offers without occupying the entire physical server. It's ideal for hosting multiple websites, running custom applications, or testing new software and configurations. If you're unsure whether VPS hosting is the best solution for your hosting needs, here's a detailed guide on what this hosting offers.
How Much Does Unmanaged VPS Hosting Cost?
Unmanaged VPS hosting has no fixed price; the cost depends on several factors. For starters, it's worth noting that VPS hosting costs slightly more than shared hosting but less than dedicated hosting. Generally, you should expect to spend at least $5 monthly on a good unmanaged VPS hosting plan.

Keep in mind that some providers offer more affordable pricing options but with limited features. For example, some may provide a VPS hosting service for less than $2 a month but without any technical support. So, the price aside, it's always advisable to check the exact features of the VPS plan before signing up.
That said, let's look at some key factors that could influence the cost of VPS hosting.
Server specifications: These typically include CPU, RAM, storage, and bandwidth. Normally, the higher specifications, the more you'll pay for hosting.
Type of hosting provider: Different hosting providers offer varying prices for unmanaged VPS hosting. For instance, most providers with better hardware and infrastructure charge more for their services due to the high investments and operational costs.
Billing cycles: If you choose a longer billing cycle, such as annual or bi-annual, you'll likely pay less than clients who opt for monthly plans.
Datacenter locations: The location of the hosting provider's datacenter can influence the cost of unmanaged VPS hosting. For instance, datacenters in areas with higher operating costs, such as large cities, may charge more for their services.
Extra services: Additional services, such as extra bandwidth, routine backup, or SSL certificates, can increase the overall cost of unmanaged VPS hosting. That's why it's important to understand the services you're paying for and whether they will cost extra. If they will, ensure they are worth the investment. And if you can save money on some of these features, such as getting free SSL certificates when you sign up, then go for it.
Customer support: Unmanaged VPS hosting typically comes with minimal support. But some providers may offer additional support options and an extra cost.
Considering these factors is essential when looking for the best VPS hosting for your unique needs. That's the best way to ensure you get the best value for your money.
See Our Full Review of Kamatera
Whatever type of hosting plan you're looking for, Kamatera is a solid choice no matter the scale. Our reviewer Laura Bernheim recently took Kamatera for a spin, and rated the popular host a 4.9 in the VPS Hosting category out of a perfect score of 5.0. Here's what Laura had to say about Kamatera:
Offering an astounding 30-day free trial of its cloud computing and storage hosting plans, Kamatera is a great choice for developers who value performance and scalability. Beginning site owners may be a bit overwhelmed at first, but the web host's managed cloud services and always-there support team will help you through any issues.
Before signing up for Kamatera, it's a good idea to read through Laura's full review to learn about all the features Kamatera offers. You can also compare it to other web hosts to ensure you're getting the best deal possible:
If you decide Kamatera is the right choice, keep in mind that it takes just minutes to deploy your Kamatera server space. And at $4.00 per month, it's a bargain considering the many great features that come in any Kamatera plan.
Advertiser Disclosure
HostingAdvice.com is a free online resource that offers valuable content and comparison services to users. To keep this resource 100% free, we receive compensation from many of the offers listed on the site. Along with key review factors, this compensation may impact how and where products appear across the site (including, for example, the order in which they appear). HostingAdvice.com does not include the entire universe of available offers. Editorial opinions expressed on the site are strictly our own and are not provided, endorsed, or approved by advertisers.
Our Editorial Review Policy
Our site is committed to publishing independent, accurate content guided by strict editorial guidelines. Before articles and reviews are published on our site, they undergo a thorough review process performed by a team of independent editors and subject-matter experts to ensure the content's accuracy, timeliness, and impartiality. Our editorial team is separate and independent of our site's advertisers, and the opinions they express on our site are their own. To read more about our team members and their editorial backgrounds, please visit our site's About page.