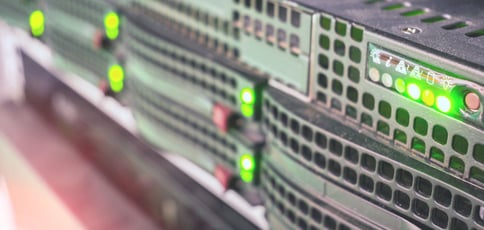 The best cheap storage VPS servers for web publishing, gaming, and streaming media include large partitions of SSD storage as part of the hosting plan. Other plans include block storage that can be used to off-source allocation limits on hardware.
In this review, we suggest the VPS hosting plans with the best deals on SSD storage in the marketplace. Many projects use block storage or blob storage options to supplement SSD storage on cloud VPS plans. Your development requirements and project budget will dictate the plan you need.
Check out our review of each VPS hosting service to find a cheap storage option that suits your needs.
Best Cheap Storage VPS Servers
The companies below are our industry leaders for cheap VPS storage options. We ranked the companies on the quality of their platform service package based on their datacenter engineering, web page runtime optimizations, and other developer tools they provide.
The ability to connect block or blob file storage with VPS plans via API is often used today to optimize storage costs in cloud hosting. Most VPS plans don't offer this service as a default.
Cloud-based SSD storage for speed and reliability
Double your RAM with burst periods
FREE dedicated IPv4 and IPv6 addresses
Custom control panel for reboots and OS installs
HostingAdvice readers enjoy more than 50% off
VPS
RATING 4.6 ★★★★★ Our Review
Hostinger: Our Expert's Review
Laura Bernheim (HostingAdvice.com): Hostinger's laser focus on providing affordable hosting solutions shines brightest with the company's VPS packages. The company provides six different virtual server plans, including one that costs less than $5. Go to full review »
| Setup Time | Disk Space | CPU | RAM |
| --- | --- | --- | --- |
| 6 minutes | 20 GB SSD – 250 GB SSD | 1 – 8 cores | 1 GB – 16 GB |
Hostinger has a great option for multi-domain publishers, resellers, and high-traffic websites with their VPS8 plan. You can get a guaranteed 250 GB of SSD storage capacity with 8 dedicated CPU cores, 16 GB RAM, and 12 TB monthly bandwidth for $77.99 a month on the 48-month plan.
This plan will maximize CMS performance for WordPress, Drupal, and Joomla sites. You can also use it for hosting mobile apps, games, or downloads at a great price.
Best Cheap Storage on VPS Hosting at Hostinger:
Recommended VPS Hosting Plan: VPS8 Plan
Configuration: 8 CPUs, 16 GB RAM, 250 GB SSD storage, + 12 TB bandwidth
Cost: $77.99 a month (48-month billing)
With Hostinger VPS plans, you have the option to install CentOS, Ubuntu, Fedora, Debian, or SUSE Linux distributions. You can also save costs or optimize production by choosing between licenses for cPanel, WHM, Webuzo, or Webmin.
Hostinger offers a choice of datacenter locations in the United States, United Kingdom, Singapore, Netherlands, and Lithuania. Set up a VPS plan in each location to build powerful edge server production networks at a cost equivalent to a dedicated server plan. You can manage VPS plans with Docker and Kubernetes.
Managed or unmanaged, in Windows or Linux
Cloud hosting with hourly or monthly billing
Instant upgrades without downtime
FREE around-the-clock monitoring
Automatic nightly backups available
VPS
RATING 4.8 ★★★★★ Our Review
Hostwinds: Our Expert's Review
Laura Bernheim (HostingAdvice.com): Does any hosting provider have more virtual private server packages than Hostwinds. The company offers 10 configurations — and that's just for managed Linux server partitions. Go to full review »
| Setup Time | Disk Space | CPU | RAM |
| --- | --- | --- | --- |
| 6 minutes | 30 GB SSD – 750 GB SSD | 1 – 16 cores | 1 – 96 GB |
Hostwinds allows developers to use block storage at hourly billing rates with their Linux VPS plans. The API for the service is the same as the API used by AWS S3. Object storage bills at $ 0.000042386 per GB per hour at Hostwinds and can be attached to any VPS plan.
Use the 200 GB SSD on the VPS partition for apps and offload large files, archives, images, or downloads to the block storage system. The cost is $74.99 per month for 200 GB SSD storage.
Best Cheap Storage on VPS Hosting at Hostwinds:
Recommended VPS Hosting Plan: Linux VPS Plan
Configuration: 4 CPUs, 12 GB RAM, 200 GB SSD storage, + 4 TB bandwidth
Cost: $74.99 per month (annual billing)
At Hostwinds, you can scale instantly to higher levels of CPU cores, RAM, or storage on your plan without reinstalling applications. The API allows developers to build apps that conserve resources by outputting large or high-volume files to block storage capacity.
Hostwinds will also include a daily backup of all of your site files, scripts, and database. You can store snapshots of development environments to seed development, testing, linting, or sandbox environments.
$0.01 for the first month using code HOSTINGADV
Then $6 monthly with no contracts, no changes
Latest of PHP, MySQL, Perl, Python, and Ruby
7 operating system options for Linux or Windows
Full root access and choice of datacenter
VPS
RATING 4.8 ★★★★★ Our Review
InterServer: Our Expert's Review
Laura Bernheim (HostingAdvice.com): InterServer's on-site datacenter and hands-on involvement with configuring and provisioning virtual private servers give customers a level of flexibility not seen with many other hosting providers. InterServer rations VPS and cloud resources through slices. Go to full review »
| Setup Time | Disk Space | CPU | RAM |
| --- | --- | --- | --- |
| 6 minutes | 30 GB SSD – 480 GB SSD | 1 – 16 CPUs | 2 – 32 GB |
InterServer has recognized the consumer demand and developer need for cheap storage VPS servers, creating an entire platform for the service. The Storage VPS plans at InterServer combine HDD partitions at cheap rates for use of the resources for any purpose.
InterServer offers a cloud file backup service and NGINX web server as part of the complete hosting package. Clients can use OwnCloud software for files of DirectAdmin for the VPS server.
Best Cheap Storage on VPS Hosting at InterServer:
Recommended VPS Hosting Plan: Storage VPS Plan – ST1200
Configuration: 12 CPUs, 24 GB RAM, 12 TB HDD storage, + 12 TB bandwidth
Cost: $72 a month (monthly billing)
The difference between HDD and SDD storage costs is so vast that you can get over 50 times HDD storage space for the same price as SSD storage in the marketplace.
SSD storage on Cloud VPS plans is vital to providing the fastest page load speeds for websites and mobile apps in production. But many people prefer huge partitions of HDD storage at the cheapest prices.
InterServer customers can also use Storage VPS with Block and Object storage APIs.
Cloud VPS that's more flexible and affordable
Load balancer, firewall, and managed services
Premium Intel CPUs with 300% more power
Choose between monthly or hourly billing
Sign up today for a 30-day FREE trial
VPS
RATING 4.9 ★★★★★ Our Review
Kamatera: Our Expert's Review
Laura Bernheim (HostingAdvice.com): Backed by cutting-edge cloud computing technology, Kamatera adds instant and limitless scalability to the VPS hosting marketplace. Each cloud or virtual server is equipped with blazing-fast SSD storage and Intel Xeon Platinum CPUs. Go to full review »
| Setup Time | Disk Space | CPU | RAM |
| --- | --- | --- | --- |
| 5 minutes | 20 GB SSD – 4 TB SSD | 1 – 104 cores | 1 GB – 525 GB |
Kamatera operates as an IaaS provider with a combination of Cloud Servers and Block Storage on the VPS platform. The Cloud Servers plans bill by the hour and can be configured with whatever combination of resources best suits your project.
We recommend a configuration of 8 vCPUs, 16 GB RAM, 250 GB SSD storage, and 5 TB monthly bandwidth for $0.152 per hour. With this configuration, block storage (HDD) is available at $0.05 per GB billed by the month.
Best Cheap Storage on VPS Hosting at Kamatera:
Recommended VPS Hosting Plan: Cloud Servers + Block Storage
Configuration: 8 vCPUs, 16 GB RAM, 250 GB SSD storage, + 5 TB bandwidth
Cost: $0.152 per hour (hourly billing)
It is easy to attach a Block Storage drive to a Cloud Server plan at Kamatera. The company has integrated the two services in a custom control panel. Just click on "Attach" and your Cloud Block Storage will appear connected to your Cloud Server plan.
Then you can manage storage on both SSD and HDD for the same apps. The technical challenge is left to programming teams to solve on an ad hoc basis depending on project requirements in web/mobile development.
Turbo server & cache options for faster page loads
Well-built plans starting with 4GB RAM
FREE CDN plus auto-installs with Softaculous
Multilingual support and up to unlimited databases
Enhanced security with and daily kernel updates
VPS
RATING 4.8 ★★★★★ Our Review
A2 Hosting: Our Expert's Review
Alexandra Anderson (HostingAdvice.com): While A2 Hosting's turbocharged shared hosting platform gives site owners ample room to grow, the company's tech prowess is on full display with its portfolio of VPS options. Ranging from unmanaged, bare-metal environments to stress-free, fully managed space, A2 Hosting is sure to have the perfect option for your expanding online presence. Go to full review »
| Setup Time | Disk Space | CPU | RAM |
| --- | --- | --- | --- |
| 7 minutes | 150 GB SSD – 450 GB SSD | 1 – 8 cores | 1 GB – 32 GB |
The fully managed VPS plans from A2 Hosting come in a range of configurations with options for elite hardware and low-density configurations on their Turbo server range.
The Turbo Servers deliver a higher performance capacity by guaranteeing that fewer domains will be hosted alongside your account on the same hardware. In this manner, your web/mobile applications will have more simultaneous server resources to access with a Turbo plan.
This leads to faster page load speeds in ecommerce and managed WordPress hosting requirements.
Best Cheap Storage on VPS Hosting at A2 Hosting:
Recommended VPS Hosting Plan: Managed VPS Plan – Mach 16 (Turbo)
Configuration: 6 CPUs, 16 GB RAM, 250 GB SSD storage, + 3 TB bandwidth
Cost: $89.99 per month (36-month billing)
The fully managed VPS plans at A2 Hosting include a license for running cPanel on all domains. This is important for cost benefits in reference to the base cost of $15 per month for a retail VPS license for cPanel only.
A2 Hosting offers better bulk pricing on cPanel than do other web hosting companies. The 250 GB of SSD storage is sufficient for running multiple CMS or managed WordPress sites on the A2 Hosting platform at the highest levels of performance.
Other VPS Hosting Packages
The companies listed below compete favorably with our top choices in providing cheap storage solutions on VPS plans.
The extra cost of managed VPS plans can be balanced against the requirements of the web hosting project or mobile app that is being supported, as well as the skill of the team members.
Choose the VPS plan that best fits your web/mobile development requirements in CMS, ecommerce, managed WordPress, and ASP.NET solutions.
Designed to handle traffic with Linux or Windows
Admin access via root access, cPanel, and Plesk
High-speed SSDs and 99.9% uptime guarantee
Unlimited bandwidth and lots of processing power
Fully or semi-managed servers with optional control panel
VPS
RATING 4.2 ★★★★★ Our Review
GoDaddy: Our Expert's Review
Ryan Frankel (HostingAdvice.com): If you're looking to grow and scale your website, GoDaddy has you covered. Developers and web enthusiasts will be pleased to hear that GoDaddy offers root access, making it easy to install PHP modules, applications, stacks, and various customizations to fine-tune your virtual server for peak performance via the command line or remote desktop. Go to full review »
| Setup Time | Disk Space | CPU | RAM |
| --- | --- | --- | --- |
| 7 minutes | 20 GB – 400 GB NVMe SSD | 1 – 8 cores | 1 – 16 GB |
GoDaddy offers Self-Managed Virtual Private Server (VPS) hosting plans at some of the best rates in the industry. You can get 400 GB dedicated SSD storage for only $69.99 per month.
Best Cheap Storage on VPS Hosting at GoDaddy:
Recommended VPS Hosting Plan: Self Managed VPS Hosting
Configuration: 8 vCPUs, 16 GB RAM, 400 GB SSD storage, + 2 TB bandwidth
Cost: $69.99 per month (36-month billing)
These plans are recommended for systems administrators, programmers, and developers. GoDaddy has fully managed and high RAM options for other project requirements.
High-speed hosting that's faster than AWS, Rackspace, and Digital Ocean
FREE backups, CDN, and DDoS protection
Up to 16 processors with all-SSD storage
Choice between cPanel, Plesk, or InterWorx
Real-time monitoring and 100% uptime guarantee
VPS
RATING 4.5 ★★★★★ Our Review
Liquid Web: Our Expert's Review
Alexandra Anderson (HostingAdvice.com): It's no secret by now that Liquid Web is known for best-in-class technology and reliability that exceeds expectations. The company's cloud VPS environments embody that reputation to its fullest — including managed WordPress and WooCommerce products. Go to full review »
| Setup Time | Disk Space | CPU | RAM |
| --- | --- | --- | --- |
| 7 minutes | 40 GB SSD – 200 GB SSD | 2 – 8 cores | 2 GB – 16 GB |
Liquid Web is a high-performance web host with one of the best datacenter engineering teams in the industry. The Managed Linux VPS plans at Liquid Web include 200 GB SSD storage.
Best Cheap Storage on VPS Hosting at Liquid Web:
Recommended VPS Hosting Plan: Managed VPS Hosting – Linux
Configuration: 8 vCPUs, 16 GB RAM, 200 GB SSD storage, + 10 TB bandwidth
Cost: $95 per month (24-month billing)
Liquid Web does not recommend Block Storage options except for rarely used files, like archives, backups, B2B collaboration, remote work, etc. as HDD can slow down websites.
HostingAdvice readers get 67% off the first term
FREE site migrations and 2 hours of Launch Assist
2 – 3 dedicated IP address options
FREE cPanel/WHM licenses included
Highly available servers with real-time redundancy
VPS
RATING 4.6 ★★★★★ Our Review
InMotion: Our Expert's Review
PJ Fancher (HostingAdvice.com): Boasting market-leading VPS hardware, slick management software, and free SSD drives and backups, InMotion Hosting competes to win when it comes to managed VPS hosting packages. The host initiates its VPS customer relationship with free website migrations and up to two hours of launch assistance from an experienced sysadmin. Go to full review »
| Setup Time | Disk Space | CPU | RAM |
| --- | --- | --- | --- |
| 6 minutes | 90 GB SSD – 360 GB NVMe SSD | 2 – 8 cores | 4 GB – 16 GB |
The price of a managed VPS plan from InMotion Hosting includes a cPanel license for your server which is equivalent to $15 a month at current pricing on the retail market independently.
Best Cheap Storage on VPS Hosting at InMotion Hosting:
Recommended VPS Hosting Plan: Managed VPS Plan
Configuration: 8 vCPUs, 8 GB RAM, 140 GB SSD storage, +unlimited bandwidth
Cost: $59.99 per month (36-month billing)
InMotion Hosting offers generous discounts for customers who sign up for long-term plans. The company is known for high-performance VPS plans that are great for managed WordPress.
Seamless migration from any Bluehost shared hosting plan
Root access and easy multi-server management
Ample RAID-1 storage and tons of bandwidth
Each plan gets at least 3 dedicated IP addresses
cPanel and WHM with root access
VPS
RATING 4.7 ★★★★★ Our Review
Bluehost: Our Expert's Review
Ryan Frankel (HostingAdvice.com): We love recommending Bluehost for its lifetime customer growth potential, meaning you can start with shared hosting and seamlessly scale to VPS hosting plans and beyond. The price versus performance is pretty unbeatable in the virtual hosting space, and Bluehost's engineering team will kick off the customer relationship by instantly provisioning your server. Go to full review »
| Setup Time | Disk Space | CPU | RAM |
| --- | --- | --- | --- |
| 6 minutes | 30 GB SSD – 120 GB SSD | 2 – 4 cores | 2 GB – 8 GB |
Bluehost is another popular web host that is known for managed WordPress services. Increase the level of resource allocation to your CMS sites for better performance and page load speeds.
Best Cheap Storage on VPS Hosting at Bluehost:
Recommended VPS Hosting Plan: VPS Hosting – Ultimate Plan
Configuration: 4 vCPUs, 8 GB RAM, 120 GB SSD storage, + 3 TB bandwidth
Cost: $59.99 per month (36-month billing)
Although there is only 120 GB SSD storage on the Bluehost managed VPS plans, additional storage can be bought in the admin panel for $32 a month, including 250 GB extra SSD space.
Full root access with fully or semi-managed options
Redundant network with multiple layers of security
FREE website, domain, MySQL, and script transfer
RAID-10 storage for data protection
Get up to 75% off when you sign up
VPS
RATING 4.3 ★★★★★ Our Review
HostGator: Our Expert's Review
Ryan Frankel (HostingAdvice.com): HostGator has built a great reputation in the industry for its shared web hosting options. The company's VPS hosting solution, with optional cPanel support, provide a nice and easy introduction to those who are new to VPS hosting and know their needs require more than a typical shared plan. Go to full review »
| Setup Time | Disk Space | CPU | RAM |
| --- | --- | --- | --- |
| 7 minutes | 120 GB SSD – 240 GB SSD | 2 – 4 cores | 2 – 8 GB |
HostGator is one of the most trusted brands in web hosting. The HostGator VPS platform is the standard for managed solutions with cPanel and WHM, including up to 240 GB SSD storage.
Best Cheap Storage on VPS Hosting at HostGator:
Recommended VPS Hosting Plan: Snappy 8000
Configuration: 4 CPUs, 8 GB RAM, 240 GB SSD storage, + unlimited bandwidth
Cost: $59.95 per month (12-month billing)
HostGator only requires a 1-year plan to get the cheapest rates on VPS server storage. The complete hosting package at HostGator includes a suite of free deals and developer tools.
What is a Virtual Private Server (VPS) Storage?
Virtual Private Server (VPS) plans are created to support isolated partitions of web server hardware in multitenant environments.
A cloud server may have over 512 cores that can be dedicated to client accounts in shared, VPS, or VM plans according to the requirements of the web host.
With the web server, SSD storage is attached to the unit or may function in mirrored RAID drives. SSD storage benchmarks I/O processing at 200x faster speeds than HDD hardware. This leads to high demand for SSD storage on web hosting product lines.
Major Differences Between HDD and SSD Storage on VPS Plans:
Hard Disk Drive (HDD) Storage: cheap and abundant, but slow to use in hosting
Solid State Drive (SSD) Storage: functions with near equivalence to RAM
HDD Solutions: recommended for downloads, archives, backups, & file sharing
SSD Solutions: essential for securing the fastest page load speeds on websites
On a VPS server, the SSD storage space is used to manage the operating system, web server framework, database, programming language extensions, and scripts.
This complexity is then multiplied through virtualization to support millions of domains in simultaneous operation in hyperscale datacenters or privately owned facilities.
"SSD storage provides 200x faster processing of web transfer requests and around 50x faster speeds on database queries than comparable HDD options."
The price-to-value of VPS plans is determined by SSD storage costs. CDN integration is another option that allows you to integrate both storage types in apps.
How Much Does VPS Server Storage Cost?
The price of VPS server storage will vary from host to host depending on the hardware and business plan of the individual companies.
HDD storage is available at rates as low as $0.05 per GB monthly on VPS plans. SSD storage averages around $10 per 100 GB depending on the company. Some web host companies offer discounted storage prices for VPS servers, while other companies charge extra to create higher margins.
The average is $25 per month for 250 GB SSD storage on VPS server plans. Expect cheaper rates for larger storage purchases.
How to Estimate the Storage Capacity for VPS Hosting:
Operating System: From 50 MB to 1.5 GB storage space required (Windows/Linux)
Server Framework: 10 MB for Apache and 16 MB for NGINX server installation
Virtualization Footprint: less than 1%-3% of total resources on average
Space for Backups: make sure to allow extra space for daily backup storage
Once the requirements on the list above are met, the rest of the storage on a VPS plan can be allocated to scripts, databases, and files.
"Some people argue that HDD storage is no longer relevant in web hosting where the fastest page load times are required for SEO and ecommerce sites especially. Other projects are still making good use of HDD storage for its capacity and value."
How you use storage on VPS plans will ultimately depend on your team's preferences and business requirements. Expect to pay the highest prices for elite hardware configurations.
How Do I Choose the Best VPS Hosting Plan?
Most VPS companies do not advertise the processor they use on their platforms, as they may change or upgrade it over time. The best VPS hosting plan will include the highest levels of CPU cores, RAM, SSD storage, and monthly bandwidth at the cheapest prices.
Other factors to consider are the service mesh or datacenter engineering at the web host and the customer service and technical support. Live chat, phone technicians, and ticket systems are most commonly used in the industry. Make sure your plan includes extra tools for developers.
Main Factors to Consider When Choosing a VPS Hosting Plan:
Managed VPS Hosting Plans: include ongoing security upgrades for the platform
Unmanaged VPS Hosting Plans: you are responsible for all cybersecurity issues
Cloud VPS Hosting Plans: run on elite hardware with datacenter optimization
Storage VPS Hosting Plans: offer large partitions of HDD storage for file sharing
Small businesses, web publishers, and developers all rely on the cost-efficiency of VPS servers for their web hosting. These users demand high-performance virtual hardware configurations and rely on SSD storage for the best web server speeds.
Users should take into consideration the SSD storage value when deciding between cloud, managed, and unmanaged VPS plans. Many users employ Storage VPS plans for HDD requirements when saving file archives, backups, downloads, or for use in apps at slower speeds to save money on pricing.
Don't forget security measures. The best VPS hosting service should include DDoS protection to prevent downtime in the event of an attack.
How Does a Virtual Private Server and Storage Work?
VPS plans include real-time system monitoring so you know your website's traffic patterns and the processing requirements of cloud applications running in production.
You can monitor services and upgrade to higher levels of CPU cores, RAM, and SSD storage allocations without reinstalling cloud software.
This type of scalability is enabled by hypervisor virtualization and VPS deployment platforms. You can also add extra drives to some VPS plans for Block or Object storage.
Major Components of a Cloud VPS Hosting Platform:
CPU Cores: the total number of virtual CPU cores in the VPS configuration
RAM Allocation: the amount of dedicated RAM on the server guaranteed for use
Storage Capacity: look for the best value on SSD storage for VPS plans
Bandwidth: the data sent by the web server through I/O requests per month
Rely on your VPS administration panel to add storage capacity or to upgrade accounts in real-time.
"Developers can use APIs to access Block, Blob, and Object storage from multicloud accounts like AWS S3 or Microsoft Azure."
Most Agile development teams work with microservices where VPS plans can be used across the software development pipeline. Make sure you confirm the availability of extra SSD/HDD storage on your VPS platform and the price per GB on the plans.
There are advantages to hourly, monthly, and long-term contracts depending on the web host and the requirements of the projects to be hosted on the hardware.
Why Should I Choose VPS Storage Hosting?
In response to consumer demand, web hosting companies have created specialized VPS Storage hosting with large HDD storage partitions.
"Cheap VPS hosting products allow you to run Linux or Windows VPS plans according to your project requirements."
KVM VPS plans allow the operating system to be shared between Windows and Linux on the same hardware through hypervisor virtualization. VPS Storage hosting adds high HDD capacity to a Linux or Windows server.
This is recommended on cheap storage VPS server plans.
Reasons to Choose VPS Hosting with Hard-Disk Drive (HDD) Storage:
File Archives: backup website files, store versions, use for off-site storage of cloud files
Large Download Files: use HDD storage with large or frequently downloaded files
B2B File Sharing: open-source solutions like OwnCloud can be deployed for B2B use
Block Storage for Apps: some companies offer APIs similar to Amazon's S3 service
A virtual server that provides unlimited bandwidth may be beneficial for many projects. Cheap Windows VPS plans allow dedicated resources to be guaranteed at fixed rates over time.
Dedicated hosting allows IT admins to save money on disk space with a cheap storage VPS server. Look for platforms with KVM virtualization to run cheap Windows VPS resources together with Linux servers in support of PHP and ASP.NET apps.
Container VPS platforms are more suitable for Agile development teams or independent Python programmers.
Shared Hosting, VPS, Dedicated Server: What's the Difference?
A hosting provider will offer a VPS hosting solution alongside a suite of products like shared, dedicated, and cloud hosting. VPS plans are required to support multiple operating systems on the same hardware.
A successful hosting provider will offer customer support with live chat facilities at a minimum. Customer support with live chat is useful on cheap storage VPS server plans for disk space management with multiple operating systems.
KVM virtualization allows VPS plans to operate with a shared kernel on the OS. Another option is Microsoft Hyper-V.
Differences Between Shared, VPS, Cloud, and Dedicated Server Plans:
Shared Hosting Plans: multitenant environment with low levels of user isolation
VPS Hosting Plans: multitenant environment with high levels of user isolation
Dedicated Servers: guaranteed single-tenant environment on bare-metal servers
Cloud Hosting: utilizes container vs. hypervisor virtualization for lower footprint
Most shared hosting plans use cPanel, WHM, and CentOS as a solution for complete cloud server management for domains.
Shared hosting plans are priced at $3.95 to $12.99 per month and can support unlimited websites with MySQL, PHP scripts, and other features like FTP, email, SSL certificates.
The shared hosting stack is replicated on managed VPS plans across the web hosting industry. Save money by purchasing a managed VPS plan with a bundled cPanel license and get blazing performance speeds for WordPress hosting.
Optimize SSD Storage on Cloud VPS Plans
A KVM storage VPS plan is the best option for combining low cost with the flexibility of both HDD and SSD storage options. Linux and Windows VPS hosting may be priced differently with large storage partitions.
A storage server with HDD resources may allow large files like database or website backups to be stored or used for file sharing, downloads, etc.
Spend on SSD storage for CMS and ecommerce performance in production and use HDD for cheap space when you need to share or backup cloud files.
If you prefer a Windows server, look for cheap VPS hosting plans with managed frameworks that can support Block, Object, and Blob storage access via APIs. A cheap VPS hosting plan can also be used with Linux as a lower-cost option to a Windows server due to licensing.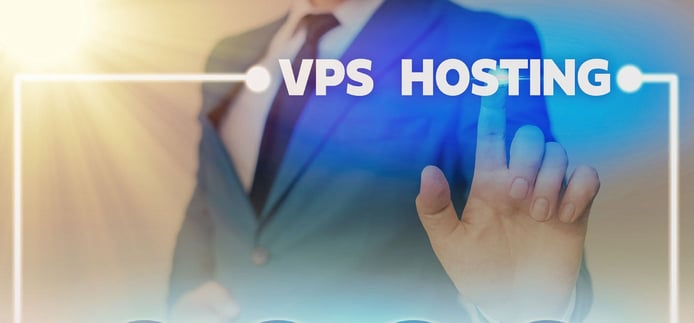 Managed VPS plans that support unlimited domains, databases, and bandwidth with SSD and HDD storage options are best for developers. Look for KVM VPS plans for Storage VPS hosting, and you will have the option to run multiple operating systems through the hypervisor.
KVM storage VPS plans are best in the industry for large storage requirements. If you need a storage server for B2B or personal cloud use in sharing files, choose a KVM storage VPS plan.
The managed Windows VPS hosting plans will support large storage requirements for ASP.NET with integration to Azure via APIs. KVM virtualization is also great for WordPress hosting on Cloud VPS plans.
Make sure the hosting provider offers quick and easy customer support you can contact if you have any issues when managing disk space on a virtual server. A cheap Windows VPS plan is recommended for dedicated resources in IT planning for project management.
See Our Full Review of Hostinger
Whatever type of hosting plan you're looking for, Hostinger is a solid choice no matter the scale. Our reviewer Laura Bernheim recently took Hostinger for a spin, and rated the popular host a 4.6 in the VPS Hosting category out of a perfect score of 5.0. Here's what Laura had to say about Hostinger:
A champion of affordable hosting, Hostinger is a popular pick for site owners looking for beginner-friendly shared servers. More than 29 million customers call Hostinger home as they scale websites through site builder, VPS, and WordPress hosting plans. When searching for a new plan, Hostinger is among the best at balancing high quality with low prices.
Before signing up for Hostinger, it's a good idea to read through Laura's full review to learn about all the features Hostinger offers. You can also compare it to other web hosts to ensure you're getting the best deal possible:
If you decide Hostinger is the right choice, keep in mind that it takes just minutes to deploy your Hostinger server space. And at $3.99 per month, it's a bargain considering the many great features that come in any Hostinger plan.
Advertiser Disclosure
HostingAdvice.com is a free online resource that offers valuable content and comparison services to users. To keep this resource 100% free, we receive compensation from many of the offers listed on the site. Along with key review factors, this compensation may impact how and where products appear across the site (including, for example, the order in which they appear). HostingAdvice.com does not include the entire universe of available offers. Editorial opinions expressed on the site are strictly our own and are not provided, endorsed, or approved by advertisers.
Our Editorial Review Policy
Our site is committed to publishing independent, accurate content guided by strict editorial guidelines. Before articles and reviews are published on our site, they undergo a thorough review process performed by a team of independent editors and subject-matter experts to ensure the content's accuracy, timeliness, and impartiality. Our editorial team is separate and independent of our site's advertisers, and the opinions they express on our site are their own. To read more about our team members and their editorial backgrounds, please visit our site's About page.