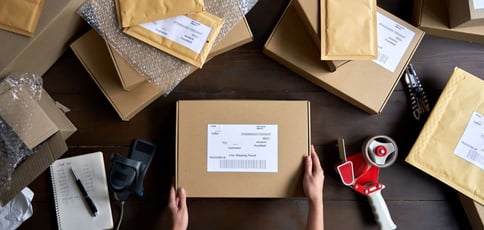 As a business owner, you know the value of finding the cheapest eCommerce hosting for your online store. You're already spending money on inventory, insurance, taxes, and payroll, so saving as much money as possible on web hosting makes sense. And thanks to industry competition, a cheap plan doesn't mean your web host will skimp on quality features.
We've named some of our favorite web hosting providers that offer robust, well-supported eCommerce hosting so you can easily manage your online store. These hosts cater to all types of entrepreneurs, whether you run a small business or a giant eCommerce platform.
Take a look at our full overview of the best web hosts, or skip ahead to one of these categories:
The Cheapest eCommerce Hosts Overall
Finding the best eCommerce hosting for your site doesn't have to be expensive. A cheap hosting solution can check all of your boxes for small to midsize websites.
The following plans give you all the commerce hosting basics with a shared hosting plan.
1. Hostinger
Hostinger is best known for its plans tailored to beginners, but it also boasts an impressive suite of tools for commerce hosting. Its business plans start with unlimited bandwidth, a free domain, and an email address.
Plus, Hostinger offers a 30-day money-back guarantee if you're unhappy with your plan.
Unlimited everything, from storage to databases
FREE site builder & WP performance upgrades
FREE daily or weekly backups
Custom control panel and auto-installation scripts
SSH access & unlimited FREE SSL certificates
ECOMMERCE
RATING 4.9 ★★★★★ Our Review
Hostinger: Our Expert's Review
Laura Bernheim (HostingAdvice.com): As the shared hosting market becomes increasingly saturated, unlimited storage, bandwidth, and email accounts have become surprisingly average. Hostinger, however, extends the routine, expected metrics to greater lengths — the number of websites, databases, FTP users, subdomains, and parked domains are all unrestricted for most customers. Go to full review »
| Money Back Guarantee | Disk Space | Domain Name | Setup Time |
| --- | --- | --- | --- |
| 30 days | 50 GB SSD – 200 GB SSD | FREE (1 year) | 3 minutes |
2. HostGator
HostGator impresses us with its top-notch customer service and price-to-performance ratio. Customers can choose from a range of shared hosting plans that support online stores with unmetered bandwidth and plenty of storage.
This web host will help your eCommerce business succeed with any of its offerings.
Host up to unlimited websites on a single plan
FREE SSL certificate included on all plans
Unlimited bandwidth & email addresses
1-click WordPress installs & FREE blog tools
Get 67% OFF by buying 36 months upfront
ECOMMERCE
RATING 4.6 ★★★★★ Our Review
HostGator: Our Expert's Review
Ryan Frankel (HostingAdvice.com): HostGator is a great compromise between performance and price. The company offers unlimited emails, MySQL databases, disk space, and bandwidth, plus one-click installs of popular open-source projects, in addition to a 99. Go to full review »
| Money Back Guarantee | Disk Space | Domain Name | Setup Time |
| --- | --- | --- | --- |
| 30 days | Unlimited | FREE (1 year) | 4 minutes |
3. SiteGround
SiteGround is a top choice for your eCommerce store. This web host's bread and butter is its top-notch speed blended with robust security features.
Customers can enjoy a free Cloudflare content delivery network for faster page speeds and 24/7 customer service to assist with your needs. And if you grow beyond the scope of a shared hosting plan, you can upgrade to VPS or a dedicated hosting package.
Check out our full review to discover why customers like building their eCommerce store with SiteGround.
Low-cost managed WooCommerce stores
FREE payment processing and adjustable shipping
Test changes to your online store in a staging area
Pre-installed SSL security and auto daily backups
100% renewable energy match
ECOMMERCE
RATING 4.2 ★★★★★ Our Review
SiteGround: Our Expert's Review
Alexandra Anderson (HostingAdvice.com): The legendary WordPress experts at SiteGround have extended their expertise to online stores delivered through WooCommerce. Enjoy managed updates and industry-leading support with SiteGround's cloud-driven infrastructure. Go to full review »
| Money Back Guarantee | Disk Space | Domain Name | Setup Time |
| --- | --- | --- | --- |
| 30 days | 10 GB SSD – 40 GB SSD | New or Transfer | 6 minutes |
4. InMotion Hosting
InMotion Hosting is a long-time favorite of ours. This provider offers consistently stellar service and support. Although most of its packages are priced on the higher side of the hosting spectrum, we find that the price you pay is worth the expertise and service it provides.
For eCommerce users just starting out, InMotion has an uber-affordable option that will give you everything you need to get your eCommerce business online.
From marketing tools to a free domain name and custom technology made to boost your site's performance, you can't go wrong with InMotion.
Fast and secure hosting for WordPress and WooCommerce stores
FREE domain, backups, SSDs, and SSL certificate
Server-level caching and scalable storage
400+ free and paid extensions to grow your store
SPAM Safe™ Email with IMAP support
ECOMMERCE
RATING 4.4 ★★★★★ Our Review
InMotion: Our Expert's Review
PJ Fancher (HostingAdvice.com): InMotion Hosting boasts modern NVMe SSD storage, dedicated caching, and scalable resources to deliver blazing-fast page loads your customers will appreciate. We recommend taking advantage of the premium web host's managed WooCommerce offerings, but new store owners shouldn't hesitate to check out the cheaper shared hosting options, as well. Go to full review »
| Money Back Guarantee | Disk Space | Domain Name | Setup Time |
| --- | --- | --- | --- |
| 90 days | 100 GB SSD – Unlimited | FREE (1 year) | 5 minutes |
5. GoDaddy
GoDaddy has become a household name over the last two decades. This provider is best known for its domain registration services and affordable hosting plans.
Site owners worldwide turn to this hosting provider for reliable, well-supported service. One of our favorite features of this host is its user-friendly interface. Whether you're migrating an existing site or building one from scratch, GoDaddy gives you a seamless experience.
Plus, if you're starting new with GoDaddy, you get a free domain name for one year, and you can manage your domain and hosting all in one place — a huge advantage for busy entrepreneurs.
See why GoDaddy has become the world's largest domain registrar.
Manage your domain and hosting under one roof
Choice of cPanel or Plesk control panels
Up to unlimited bandwidth and storage
Microsoft 365 inboxes included FREE for first year
Get 70% OFF by signing up today
ECOMMERCE
RATING 4.5 ★★★★★ Our Review
GoDaddy: Our Expert's Review
Ryan Frankel (HostingAdvice.com): A major pull factor for GoDaddy's hosting services is certainly the cost. It's hard to beat web hosting for just a few dollars per month, especially when the company includes a free domain name, control panel, impressively fast load times, and unlimited websites with most plans. Go to full review »
| Money Back Guarantee | Disk Space | Domain Name | Setup Time |
| --- | --- | --- | --- |
| 30 days | 25 GB – Unlimited | FREE (1 year) | 4 minutes |
Best Premium eCommerce Hosting Providers
If the cheapest eCommerce hosts don't offer the resources and support you're looking for, you can opt for a premium host instead. These providers are slightly more expensive but offer a better experience for medium to large-sized online stores.
A premium hosting solution will give you better performance, more storage, and layered security measures. The hosts below stand out for stellar customer support, technical expertise, and superb reliability.
Check out our premium recommendations for your next eCommerce store:
6. Cloudways
Cloudways is a top dog when it comes to cloud hosting. Its cloud-powered eCommerce plans pair high-powered infrastructure with hands-on management so you can focus on your core business functions.
Not only does Cloudways take the cake with its 99.99% uptime, but it also excels in variety. Users can choose between top cloud providers and customize their plans with numerous add-ons.
If you're not ready to commit, you can take advantage of the host's free trial.
Managed ecommerce hosting in the cloud
Choose from 5 popular cloud providers
Pre-installed WooCommerce bundle of plugins
1-click server cloning and easy management
Start for FREE with no contract lock-in
ECOMMERCE
RATING 4.8 ★★★★★ Our Review
Cloudways: Our Expert's Review
Alexandra Anderson (HostingAdvice.com): Established store owners will appreciate the high-powered cloud hosting solutions from Cloudways, which offer superb performance and scalability. Leverage world-class optimized infrastructure and a pre-installed bundle of WooCommerce plugins to start selling right away. Go to full review »
| Money Back Guarantee | Disk Space | Domain Name | Setup Time |
| --- | --- | --- | --- |
| 3-day FREE trial | 20 GB SSD – 4 TB SSD | New or Transfer | 8 minutes |
7. A2 Hosting
It's no surprise A2 Hosting consistently ranks high for its hosting plans. This web host pulls out all the stops to provide superior performance, enhanced storage, and one-click installations of all your essential software.
When you sign up for an eCommerce hosting plan with A2, you can expect worry-free migration services, 20 times faster performance, and more than 80 software options (including WooCommerce).
The host lets you get started in less than 4 minutes. If you're unhappy with your services, you can request a full refund within 30 days of signing up. What have you got to lose?
20 times faster performance that boosts sales
80+ software options: Magento, OpenCart, WooCommerce, PrestaShop, and others
Fully managed WordPress and server environments
Worry-free migration and 24/7 support
DDoS protection and layered security measures
ECOMMERCE
RATING 4.8 ★★★★★ Our Review
A2 Hosting: Our Expert's Review
Alexandra Anderson (HostingAdvice.com): For those who understand the importance of page load speed and sales, look no further than A2 Hosting. The company boasts premium storage, optimized security, and one of the most diverse portfolios of one-click software installations we've seen. Go to full review »
| Money Back Guarantee | Disk Space | Domain Name | Setup Time |
| --- | --- | --- | --- |
| 30 days | 100 GB SSD – Unlimited SSD | New or Transfer | 4 minutes |
8. Liquid Web
Liquid Web offers customers premier managed WooCommerce hosting. The web host backs its plans by supporting a whopping 10,000 orders per hour and offering free plugins to help with site monitoring and performance.
Although Liquid Web is one of the pricier options, you'll find that the support and performance you get are ideal for larger online stores.
Premier managed WooCommerce hosting
Supports up to 10,000 orders per hour
Automated performance monitoring of platform, plugins, and sales
FREE abandoned cart and page builder plugins
Readers can take 30% OFF the first three months
ECOMMERCE
RATING 4.2 ★★★★★ Our Review
Liquid Web: Our Expert's Review
Alexandra Anderson (HostingAdvice.com): Pairing the luxury managed services of the Liquid Web and Nexcess cloud hosting platform with the affordability of WordPress and WooCommerce, this hosting plan enables store owners to build a powerful online business. You'll have plenty of time-saving tools at your disposal that will boost your bottom line. Go to full review »
| Money Back Guarantee | Disk Space | Domain Name | Setup Time |
| --- | --- | --- | --- |
| 30 days | 30 GB – 800 GB | New or Transfer | 6 minutes |
Cheapest eCommerce Hosting with Website Builders
As a small business owner, you likely don't have the time to code a site from scratch. Hiring a web developer is expensive and requires ongoing costs to maintain and update your site. Luckily, you can skip the headache of JavaScript and opt for a website builder instead.
A website builder is a drag-and-drop tool that lets you customize a fully responsive online store in hours instead of weeks. To use a site builder, all you have to do is sign up for one of our top recommended providers, select a theme, and customize it to your liking.
With a site builder, you can design and host your website in one singular eCommerce platform, simplifying your experience. The following providers stand out for their easy-to-use tools, customer support, and range of website themes.
9. Wix eCommerce
Wix is one of the industry's most popular website builders. The platform makes website building easy with its intuitive drag-and-drop editor. Though you may experience an initial learning curve, you'll get the hang of it in no time.
We even had one of our team members build a website with Wix. If you're curious, you can check out our tutorial here.
We like Wix because it's free to get started. The platform offers numerous customizable themes and a free app market to add additional functionality to your site.
To explore all the possibilities with Wix, check out our full review:
Drag-and-drop builder means easy customizations
Sell tickets, subscriptions, and bookings
Comprehensive dashboard to manage transactions
Unlimited products and selling on social media
FREE tools for abandoned cart recovery
ECOMMERCE
RATING 4.4 ★★★★★ Our Review
Alexandra Anderson (HostingAdvice.com): As a leader in drag-and-drop website design, Wix is unsurprisingly near the top of our list when it comes to easily launching vibrant online stores. Wix's user-friendly interface includes advanced ecommerce services for dropshipping, loyalty programs, and selling on marketplaces. Go to full review »
| Money Back Guarantee | Disk Space | Domain Name | Setup Time |
| --- | --- | --- | --- |
| 14-day FREE trial | 2 GB – Unlimited | FREE (1 year) | 4 minutes |
10. Shopify Starter (Formerly Shopify Lite)
Shopify is to eCommerce as Shakespeare is to poetry. This eCommerce platform does it all and does it well. Shopify offers plans of all sizes to suit small business owners and massive online retailers with equal precision.
Its most affordable plan is Shopify Starter, previously called Shopify Lite. With this beginner-friendly plan, users can start building for free with no credit card required.
The starter plan includes an online store builder, order management, and analytics tools to help you succeed. Once you build your store and add your products, you can activate your cart by purchasing a paid plan.
This is the best platform for those looking to grow and is well worth your time if you're willing to invest in your online business.
Site builder with FREE and premium themes
Unlimited bandwidth, storage, and products
Easy-to-use dashboard for managing orders, shipping, and payments
Tons of features, including discount codes
FREE MyShopify.com subdomain or use your own
ECOMMERCE
RATING 4.6 ★★★★★ Our Review
Shopify: Our Expert's Review
Toby Sembower (HostingAdvice.com): The great thing about Shopify is how the feature set centers around ecommerce, a focus of many shared hosting shoppers. Shopify plans are fully hosted, but most of the company's plans are significantly more costly than a majority of the shared hosts we've come across. Go to full review »
| Money Back Guarantee | Disk Space | Domain Name | Setup Time |
| --- | --- | --- | --- |
| 3-Day FREE Trial | Unlimited | FREE Subdomain | 5 minutes |
11. Square Online
Square is an all-in-one solution for eCommerce business needs. Customers can easily sign up and build a no-code online store in a matter of hours. The platform's mobile-first design templates make shopping a breeze for your customers.
One of Square Online's shining features is its ability to accept online and in-person orders and orders placed on social media platforms such as Instagram.
Plus, it offers seamless integration with any of Square's point-of-sale systems.
What Is eCommerce Hosting?
After you've built a beautifully dynamic, functional eCommerce website, you need a web hosting plan that will allow users on the internet to find it. In exchange for a (usually) reasonable monthly cost, web hosts give you space on a server to host your site.
The amount of space you get depends on your hosting plan. For example, a dedicated server hosting plan gives you all of the space on that server — hence the name. But a shared hosting plan only gives you a portion of space on a server that you share with others.
In addition to server space, web hosts also toss in some perks to appeal to new customers. To sweeten the deal, you might find plans with a 99.99% uptime guarantee, unlimited bandwidth, and a content delivery network.

The type of server and how much space you get depends on what type of hosting plan you select. But generally, you can choose between shared, VPS, cloud, or dedicated server hosting. For eCommerce hosting, you likely need at least a high-storage shared hosting plan or VPS hosting to get enough bandwidth and power for your online store.
What makes eCommerce hosting unique among other types of plans is the specific features and services that come with it. There's no such thing as an eCommerce server. Instead, you get access to a typical server type with bonus features such as free email marketing credits, a payment gateway, and a custom, free domain name for a year.
What Features Make a Good eCommerce Host?
Your eCommerce hosting provider should equip its plans with features that make running your online store easy as pie. We already mentioned some of our favorite bonus perks, but there are a few essential ingredients to making the best eCommerce hosting plans.
We specifically keep an eye out for the following.
Speed: When it comes to selling online goods, the amount of time it takes for your website to load is a key indicator of your success. When your page takes longer than 3 seconds to load, shoppers are 47% less likely to make a purchase. To avoid losing sales, you want to aim for at least a 3-second load time — but faster is better. You can choose a web host that offers a content delivery network, such as Cloudflare, to boost your need for speed.
Security: When consumers make an online purchase, they trust your website to keep their personal and financial information secure. To offer the safest payment gateway, you should opt for a host that includes SSL encryption. This encryption protects both your and your customer's data from bad actors.
Storage: A top eCommerce web hosting provider should give you ample storage and bandwidth to host large quantities of digital products on your website. Some may even provide unlimited bandwidth and storage, but you should read the fine print before purchasing plans without limits.
Can I get eCommerce Hosting for Free?
Free eCommerce hosting is usually too good to be true. To provide a quality hosting service, a provider must pay for security and performance, which isn't cheap. Most truly free plans lack the resources you need to run a successful eCommerce website.
However, many providers offer free trials of their platform for new customers. A free trial typically lasts between three and 30 days and is a great way to temporarily test the full functions of your hosting service.
How Do I Start an Online Store?
If you have a brick-and-mortar store already, beginning an online store will only increase your business's revenue. In fact, market trends suggest building an online presence is an essential part of modern business. Retailers with a digital presence report that they make up to 58% of their revenue from online sales.
If you've never built a web presence before, don't worry. The bevy of tools and features at your disposal make site building easy for entrepreneurs.
To start, you must decide how to build your online store. Take a look at our guide to decide which method is right for you. To let you focus on your core business operations, we suggest making things easier by using a website builder, eCommerce platform, or WordPress.
Once you decide which method works best, you must choose a provider. You can choose a site builder (which comes with a hosting plan), or you can use WordPress. If you choose WordPress to build a site, you'll need to purchase a hosting plan to go with it.
Once you build the bones of your website, fill it with your products, and purchase a hosting plan, you're ready to accept orders.
Take advantage of the analytics and marketing tools your site builder or host provides. These will help you make the most of your efforts.
Don't forget to share your online store on your social media accounts and business cards. This will help draw customers to your site.
Choosing an eCommerce Host That's Right for You
We covered a lot of different hosting providers and platforms. When it comes down to it, the hosting solution you choose will depend on your budget, goals, and the size of your online business.
If you consider these factors, you're sure to make the right choice.Want to see the fastest eCommerce hosts instead? Check out our favorites:
Fastest eCommerce Hosting for 2023 >>
Further Reading: "11 Cheapest eCommerce Hosting Providers (Oct. 2023)"
Hopefully, our recommendation of Hostinger fulfills all your web hosting needs. Starting at just $1.99 per month and rated 4.9 overall, Hostinger gives users plenty of bang for the buck. Among our favorite features:
Unlimited everything, from storage to databases
FREE site builder & WP performance upgrades
FREE daily or weekly backups
Custom control panel and auto-installation scripts
SSH access & unlimited FREE SSL certificates
If you'd like recommendations similar to Hostinger and others in 11 Cheapest eCommerce Hosting Providers (Oct. 2023), check out these popular guides. You'll find comparisons of Hostinger to other hosts on pricing, features, support and more:
And of course, if Hostinger is your top choice, you can get started now at just $1.99/month. Hostinger is easy to set up and scale, no matter the size of your next project.
Advertiser Disclosure
HostingAdvice.com is a free online resource that offers valuable content and comparison services to users. To keep this resource 100% free, we receive compensation from many of the offers listed on the site. Along with key review factors, this compensation may impact how and where products appear across the site (including, for example, the order in which they appear). HostingAdvice.com does not include the entire universe of available offers. Editorial opinions expressed on the site are strictly our own and are not provided, endorsed, or approved by advertisers.
Our Editorial Review Policy
Our site is committed to publishing independent, accurate content guided by strict editorial guidelines. Before articles and reviews are published on our site, they undergo a thorough review process performed by a team of independent editors and subject-matter experts to ensure the content's accuracy, timeliness, and impartiality. Our editorial team is separate and independent of our site's advertisers, and the opinions they express on our site are their own. To read more about our team members and their editorial backgrounds, please visit our site's About page.