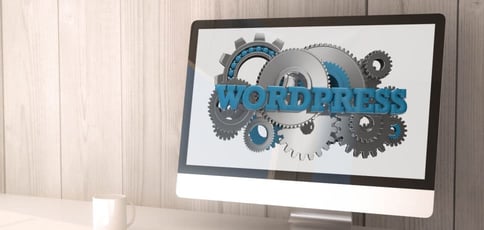 WordPress is the content powerhouse behind some of the biggest names on the web and powers more than 43% of websites worldwide. Its robust content management system and web-building infrastructure have made it a jewel among the web community and website owners. Because WordPress is so versatile, various types of businesses flock to its platform to create customizable and brandable online content for their end users.
WordPress has helped many businesses succeed online, including mega-brands TechCrunch and Time Magazine. These companies' digital stability and maturity show WordPress's reliability as a CMS and website builder. And various businesses can benefit from WordPress, whether a big-time news outlet or small-town coffee shop.
WordPress demand has increased steadily over the years, with WordPress usage growing an average of 12% per year. As WordPress's popularity continues to mount, agencies must ensure they offer the best WordPress building and design experience for clients looking to leverage the CMS. So it's no surprise many web agencies have created dedicated WordPress services to meet user needs. WordPress hosting plays a significant role in maintaining a WordPress web environment. With the right WordPress host, agencies can run a smooth and tailored website experience while remaining in control of their clients' needs under one roof.
Many web hosting companies provide WordPress hosting plans that vary in price, features, and client services. Finding a host that accommodates agencies won't be difficult, as many offer dedicated agency plans. Below, we look at the best WordPress hosting for agencies and the features that make them appealing, including storage capacity, staging, and dedicated perks.
Nexcess
If you're looking to run WordPress-based businesses, Nexcess is your host. Nexcess specializes in optimized WordPress and WooCommerce hosting, with solutions rooted in top-notch performance and managed services. A sister brand to Liquid Web, Nexcess delivers managed shared and cloud packages to help businesses grow with speed and agility. Therefore its hosting plans will surely benefit agencies looking to help their clients succeed online.
Nexcess offers a fully managed WordPress hosting platform with plans dedicated to agencies. The WordPress hosting company tailors multiple features to enhance experience and assist agencies in boosting performance for their clients. Nexcess provides three separate plans targeted for small, fast-growing, and larger agencies. All plans include these free exclusives: plugin performance monitoring, sales performance monitoring, and WooCommerce automated testing. Nexcess equips users with built-in client and performance tools to deploy and maintain powerful websites.
Nexcess also delivers a range of features for security, support, and hosting power. Agencies can trust Nexcess to secure their websites with SSL security, premium firewalls, and automatic patching while promoting performance with CDN, inherent SEO, and autoscaling for traffic surges. Agency-specific features include stencils for rapid site creation, WordPress engineer support, and dev-ready access. Nexcess' reliable hosting is also backed by a 99.99% uptime guarantee. If you can't find a plan that fits your needs, you can contact the Nexcess support team to develop a custom plan.
Fully managed WordPress hosting for 1 to 100 sites
Get started quickly with Qubely Pro for Gutenberg
1-click staging and unlimited email accounts
Built-in image compression, caching, and CDN
24/7/365 support via phone, email, and live chat
MANAGED WORDPRESS
RATING 4.9 ★★★★★ Our Review
Nexcess: Our Expert's Review
Laura Bernheim (HostingAdvice.com): Unlock the peace of mind that comes with premium managed services delivered by WordPress experts. The Nexcess team bundles performance, security, and always-available support into high-value hosting. Go to full review »
| Money Back Guarantee | Disk Space | Domain Name | Setup Time |
| --- | --- | --- | --- |
| 30 days | 15 GB – 800 GB | | 6 minutes |
WP Engine
WP Engine commits to agencies by being a trusted partner. The WordPress hosting provider builds its solutions to allow agencies and their clients to thrive online and grow to the next level. With tailored WordPress environments, WP Engine provides agencies with the tools they need to build, manage, and maintain their websites. WP Engine is known for its premium features, so it's no surprise that its solutions are more on the high-end side of the price spectrum.
WP Engine hosts more than 1.5 million websites backed by its world-class server infrastructure. It has 20-plus datacenter locations worldwide and a global CDN that scales as your websites grow. Because WP Engine offers managed WordPress hosting, agencies don't have to worry about any hosting maintenance issues. One of its most unique features is EverCache, a proprietary caching technology to boost hosting performance. Its hosting plans also come with a suite of security perks, including real-time threat detection, free SSL certificates, and WordPress patching and updates.
WP Engine also specializes in tools specifically built for agencies. Its Genesis plugins and themes help businesses develop client websites quicker with stunning templates, powerful custom building blocks, and performance-optimized themes. The WordPress hosting service also has co-branded billing for client billing and commission tracking, co-selling, WordPress expert support, and WP Engine Academy for training your clients or team. Agencies can also sign up for its partner program to get their business listed on the Agency Directory and gain access to WP Engine users who may need agency help.
Premium WP hosting with unlimited data transfer
Proprietary caching ekes out extra performance
FREE Genesis framework and StudioPress themes
Automatic backups with 1-click restore
20% discount for HostingAdvice readers
MANAGED WORDPRESS
RATING 4.2 ★★★★★ Our Review
WP Engine: Our Expert's Review
Ryan Frankel (HostingAdvice.com): When you're investing in your business website, you can spare no expense. Every second of downtime costs you, and you can't afford a security breach or a bug due to an outdated plugin. Go to full review »
| Money Back Guarantee | Disk Space | Domain Name | Setup Time |
| --- | --- | --- | --- |
| 60 days | 10 GB – 50 GB | New or Transfer | 6 minutes |
SiteGround
When searching for the right hosting match, users should always choose a web hosting provider that offers the best bang for their buck. A host that fits both budget and business needs can guarantee a better return on investment. SiteGround is a fantastic option with hosting plans delivering outstanding value and features for various budget needs. The hosting company also caters to agencies with multiple tools geared toward client management and support.
Accessibility is not an issue for SiteGround users as the company has datacenters across the US, Europe, and Asia-Pacific regions. Its shared hosting is powered by top-of-line hardware and uses power redundancy to ensure unmatched server performance. Users can't find its custom server setup anywhere, which allows shared hosting users to have isolated environments. Agencies can also rest assured that their server environment will be secure and running smoothly, as SiteGround has redundant servers to reduce downtime.
With SiteGround, agencies can host unlimited websites with unmetered data transfers, SSD storage, free CDN, and email accounts. Agencies can also leverage its agency-specific features, which include white-label hosting, free private DNS, ship site, and collaborator access. Its white-label hosting service even allows clients to access its Site Tools without seeing SiteGround branding, further enhancing the professional look of your agency. A unique highlight for environmental-friendly agencies is that SiteGround's datacenter partner Google Cloud matches 100% of its energy use with renewable energy.
As for WordPress hosting, WordPress has named SiteGround a recommended web hosting provider for its reliable managed services. Agencies can use its staging feature to test new code and leverage WordPress caching and auto-updates for security and performance.
Managed services for all WordPress plans
In-house-built technologies for speed and support
WordPress kept up to date with automatic backups
Easily test and deploy changes via staging area
3 levels of caching for optimal performance
MANAGED WORDPRESS
RATING 4.8 ★★★★★ Our Review
SiteGround: Our Expert's Review
Alexandra Anderson (HostingAdvice.com): The SiteGround team touts fully managed services across all hosting plans, including WordPress. The company caters its managed WordPress plans to customers in search of speed, performance, scalability, and support. Go to full review »
| Money Back Guarantee | Disk Space | Domain Name | Setup Time |
| --- | --- | --- | --- |
| 30 days | 10 GB SSD – 40 GB SSD | New or Transfer | 6 minutes |
Flywheel
Flywheel goes above and beyond for agency hosting by providing personalized plans to maximize agency growth. Agencies can purchase its managed WordPress hosting combined with its Growth Suite, an all-in-one solution for growing agencies. The Growth Suite platform includes everything from client management and billing tools to blazing-fast site speeds and secure server infrastructure. Flywheel ensures agencies have full control of the steering wheel with a personalized dashboard that gives a comprehensive overview of bulk site management and client analytics.
Agencies can customize all their web operations to fit their brand with Flywheel's white-label services, including temporary domains, client portals, and client emails. The hosting service also helps agencies meet client needs with various features tailored to management, invoicing, billing, reports, and automated communication. The Flywheel dashboard delivers intuitive insights to promote data-informed decisions around business strategy and revenue. At the same time, integrated Google Analytics and hosting stats allow users to prepare and build detailed agency-branded client reports in no time.
Flywheel offers three plans: freelance, agency, and custom. Its custom plans allow users to work with the Flywheel team to create their own packages to service more than 50 sites. The Flywheel hosting platform delivers all the essentials and then some, with collaborative workflows and 24/7 technical support. Agencies can also opt to purchase Flywheel's managed hosting without the Growth Suite or buy the suite separately to pair with another hosting service.
High-touch managed WordPress hosting
FREE speed boost via built-in CDN and custom FlyCache technology
One-click sandbox environment for staging
In-house WP expertise and support available 24/7
FREE 14-day demo site
MANAGED WORDPRESS
RATING 4.7 ★★★★★ Our Review
Flywheel: Our Expert's Review
Laura Bernheim (HostingAdvice.com): It seems rather obvious (and repetitive) to say that a web host that solely hosts WordPress sites excels at hosting WordPress — but it's true. In addition to revamped infrastructure optimized for the world-famous content management system, Flywheel offers several proprietary, one-of-a-kind services that extend WordPress hosting beyond traditional norms. Go to full review »
| Money Back Guarantee | Disk Space | Domain Name | Setup Time |
| --- | --- | --- | --- |
| 60 days | 5 GB – 50 GB | N/A | 4 minutes |
Cloudways
Cloudways veers from traditional shared hosting and delivers top-notch and reliable cloud services. For agencies looking to leverage cloud hosting, Cloudways provides fast and secure performance powered by a simple managed hosting platform. Users can choose from five IaaS cloud providers to host their WordPress client sites, including DigitalOcean, Amazon Web Services, and the Google Cloud platform. Cloud hosting enables agencies to build and create environments with more customization and flexibility, which makes Cloudways as a managed host an ideal option for multiple business models.
Cloudways has served the WordPress community since 2011 and has hosted more than 600,000 websites. Its managed WordPress hosting plan complements agency workflows with tools built to promote productivity, customization, and performance. Agencies can appreciate multiple features, including built-in cache, in-depth monitoring, WordPress website cloning, and SSH access. But overall, the best thing Cloudways can offer is complete control over your server environment, with access that can also be shared with other team members.
Cloud hosting also allows users to scale hosting resources on demand while paying for these increases as they go. This way, agencies can save money without being locked into a hosting plan with fixed prices or resources. All Cloudways plans come with free SSL encryption, WordPress site migration, automatic WordPress backups, dedicated firewalls, and 24/7 support, among other features. The only things its plans do lack are free email and domain registration.
Migrate unlimited WP sites using Cloudways plugin
FREE CDN and WordPress staging areas
Caching plugin, Breeze, comes pre-installed
SSD storage for 3x faster WordPress hosting
25% OFF with code HOSTINGADVICE
MANAGED WORDPRESS
RATING 4.5 ★★★★★ Our Review
Cloudways: Our Expert's Review
Alexandra Anderson (HostingAdvice.com): Cloudways makes it simple to kick-start a WordPress site or app hosted in a cloud environment. During the initial setup, we were given a choice of a single- or multi-site installation of the latest WordPress version — complete with Cloudways optimizations — or a no-frills WP install. Go to full review »
| Money Back Guarantee | Disk Space | Domain Name | Setup Time |
| --- | --- | --- | --- |
| 3-day FREE trial | 20 GB SSD – 4 TB SSD | New or Transfer | 8 minutes |
A2 Hosting
A2 Hosting is an affordable hosting service that can help smaller agencies jump-start their business. It is suitable for small businesses not only because of its affordability but also because of its high performance and industry-leading security measures. WordPress agencies can leverage A2 Hosting as a go-to resource since it has a one-click WordPress installation and A2 Optimized, an exclusive WordPress plugin that delivers auto-configuration to improve site performance and security.
Everything that comes with the A2 Hosting WordPress plan, from the cPanel to billing and nameservers, is white-labeled to keep agency brands the primary visual focus for clients. Its easy-to-use platform also includes its own web builder, A2 SiteBuilder, to help agencies get client sites built quickly. Agencies with tons of client sites to juggle can appreciate the unlimited email accounts, secure automated backups, automatic WordPress updates, and cloning and staging tools. A2 Hosting also provides website migration, free SSL certificates, object caching, and a 99.99% uptime guarantee for managed WordPress users.
High speeds are a staple of A2 Hosting's offerings. The hosting company's turbo servers are up to 20 times faster than other web hosts and can also be paired with NVMe SSD storage. Agencies can trust its reliable hosting environment to maintain fast websites to improve conversions and traffic management. A2 Hosting's security protocols, including DDoS protection and standard encryption, enable agencies to keep their websites running smoothly. A2 Hosting serves as an all-in-one solution for small agencies who want to manage everything hosting-related with a single comprehensive suite of services.
FREE Cloudflare CDN and 1-click WP installs
Turbo Server, SSD speed, and optimized caching
A2-optimized plugins for performance and security
FREE SSL certificates and 24/7 support
FREE HackScan and KernelCare
MANAGED WORDPRESS
RATING 4.9 ★★★★★ Our Review
A2 Hosting: Our Expert's Review
Alexandra Anderson (HostingAdvice.com): As experts in performance optimization, A2 Hosting is a top choice for powering resource-heavy WordPress websites. The company offers shared or managed plans for the ultra-popular content management system, with the benefits extending to Joomla, Drupal, and other platforms. Go to full review »
| Money Back Guarantee | Disk Space | Domain Name | Setup Time |
| --- | --- | --- | --- |
| 30 days | 50 GB NVMe SSD – Unlimited NVMe SSD | New or Transfer | 4 minutes |
What is Managed WordPress Hosting?
Managing one website can be trouble enough, but juggling multiple websites can come with many burdens. Hosting administration, site analytics, and web design work together to create an excellent online experience. But hosting administration can often take up valuable time businesses can use for higher-priority tasks. Agencies with multiple client WordPress-powered websites can benefit from managed WordPress hosting to offload hosting maintenance and focus on their core business duties and client relationship management.
Managed WordPress services is a hosting option that delivers both hosting essentials and the assistance of your web host for maintenance and setup tasks. Although users can get managed services for any hosting type, managed WordPress hosting includes the management of any server resources specific to a WordPress installation. So that means your web hosting provider will perform server setup, platform installs, updates, and backups, among other services. With managed services, agencies won't have to do the extensive legwork of hosting a WordPress website.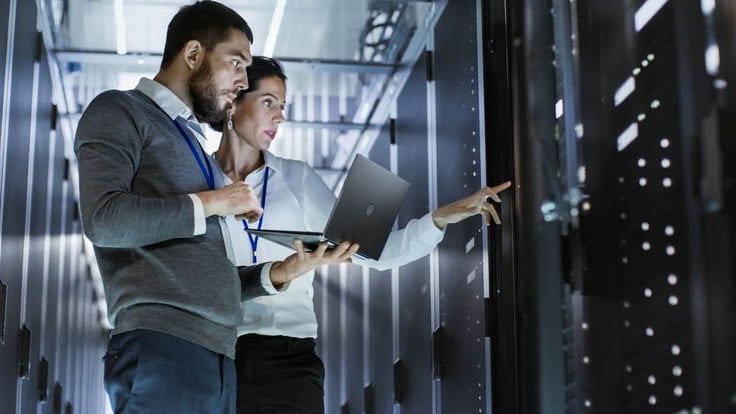 Managed WordPress hosting also has other benefits. This hosting plan type has unique features typical shared hosting for WordPress doesn't. Not only does it come with optimized hosting features, but it also includes expert WordPress support, website staging, caching, and backups on-demand. WordPress hosting already performs better because its servers are built for WordPress environments. But managed WordPress hosting takes it a step further by providing isolated hosting resources that aren't affected by neighboring tenants. That means zero performance issues prompted by resource limitations and more room for scalability so your site can grow as traffic increases.
Can I Get Free WordPress Hosting?
Many hosting providers offer free hosting plans, but that doesn't necessarily mean they offer web hosting optimized for the WordPress environment. Most provide a shared hosting plan that includes easy WordPress installation and automatic configuration. Hosts, such as WordPress.com and WPNode, deliver hosting services tailored to WordPress users but may lack features, including domain services, live chat, and support. Although you get online for free, you do miss out on multiple benefits by opting for a free hosting WordPress plan.
Free hosting works best for users who are just starting with website hosting and creation and may not want to over-commit. Users can, however, leverage a free trial before settling with a web host to try out its services. Many big-name web hosts offer free trials or money-back guarantees.
Free WordPress hosting may not be the best solution for your business if you have multiple websites. You won't be able to manage your sites under one account and may not find enough hosting resources to power a smooth user experience or web performance. Some free hosting plans also display ads on their users' websites and turn features that are typically free into add-ons to offset costs.
Which WordPress Hosting Provider is Best?
WordPress hosting providers allow agencies to create websites within an environment tailored to their WordPress needs. With hosting optimized for WordPress, agencies can build better sites that run smoothly on a foundation specifically set to boost their WordPress websites to the next level. The best WordPress hosts will offer services that include WordPress theme and plugin support, automated backups, security features, and an ample amount of hosting resources to power the collection of your client sites.
Although finding a managed WordPress host online is simple, it can be challenging to select the best WordPress hosting for your business. Many factors go into the decision-making process, including budget goals, business strategy, and hosting needs. Another thing to consider is whether you want to prioritize agency tools or hosting resources.
But all is not lost. Putting your business needs first will help guide your decision, but also remember that the best managed WordPress hosting company will partner with your agency. They will deliver the support and power you need to keep your client sites up and running throughout the year. So choosing one that cares about your hosting success, simplifies website management for client sites, and offers 24/7 support and live chat will be markers of reliability to capture.
Further Reading: "6 Best WordPress Hosting for Agencies (Oct. 2023)"
Hopefully, our recommendation of Nexcess fulfills all your web hosting needs. Starting at just $12.67 per month and rated 4.9 overall, Nexcess gives users plenty of bang for the buck. Among our favorite features:
Fully managed WordPress hosting for 1 to 100 sites
Get started quickly with Qubely Pro for Gutenberg
1-click staging and unlimited email accounts
Built-in image compression, caching, and CDN
24/7/365 support via phone, email, and live chat
If you'd like recommendations similar to Nexcess and others in 6 Best WordPress Hosting for Agencies (Oct. 2023), check out these popular guides. You'll find comparisons of Nexcess to other hosts on pricing, features, support and more:
And of course, if Nexcess is your top choice, you can get started now at just $12.67/month. Nexcess is easy to set up and scale, no matter the size of your next project.
Advertiser Disclosure
HostingAdvice.com is a free online resource that offers valuable content and comparison services to users. To keep this resource 100% free, we receive compensation from many of the offers listed on the site. Along with key review factors, this compensation may impact how and where products appear across the site (including, for example, the order in which they appear). HostingAdvice.com does not include the entire universe of available offers. Editorial opinions expressed on the site are strictly our own and are not provided, endorsed, or approved by advertisers.
Our Editorial Review Policy
Our site is committed to publishing independent, accurate content guided by strict editorial guidelines. Before articles and reviews are published on our site, they undergo a thorough review process performed by a team of independent editors and subject-matter experts to ensure the content's accuracy, timeliness, and impartiality. Our editorial team is separate and independent of our site's advertisers, and the opinions they express on our site are their own. To read more about our team members and their editorial backgrounds, please visit our site's About page.