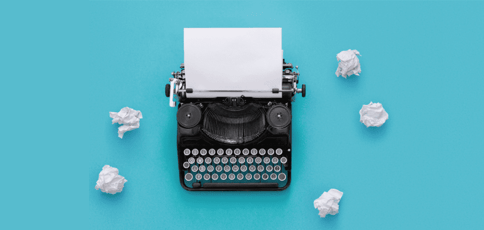 Choosing the best web hosting for authors and writers can be challenging, given the many options available. Even before we discuss that, did you know that humans now have a shorter attention span than goldfish? Research has shown that in 2015, the average human attention span was just 8.25 seconds, compared with 9 seconds for a goldfish.
As an author or writer, this shocking statistic is the inspiration you need when choosing a web hosting service for your blog or website. Besides creating captivating and engaging content, you need a web host with great performance, speed, customer service, and security, among other features we will discuss shortly. Otherwise, no one will want to stay around long enough to read your content.
Best Hosting with Site Builders
You may be great at writing but not coding. That shouldn't be a problem. You do not need to learn to code to build an author website or blog and start making money, interacting with your audience, or whatever your goal is. Instead, you only need a good web hosting plan with a site builder optimized for the average user.
Most site builders are easy to use without any coding experience. They typically offer drag-and-drop interfaces, pre-designed templates, and a range of built-in tools and features to build your audience and increase online visibility. Here are some of the best web hosts with site builders.
No coding skills needed with drag-and-drop builder
100s of templates with niche-specific designs
Add features via the App Market and Wix Events
Easily create ecommerce functionality easily
Great way to build small sites on a budget
WEBSITE BUILDER
RATING 4.9 ★★★★★ Our Review
Alexandra Anderson (HostingAdvice.com): Website building is where Wix shines. The thousands of templates, the intuitive editor, the industry-leading designs that cater to a variety of specific fields and use cases — all these facets represent a platform that excels at facilitating easy web design for the non-tech-savvy user. Go to full review »
| Money Back Guarantee | Disk Space | Domain Name | Setup Time |
| --- | --- | --- | --- |
| 14-day FREE trial | 2 GB – Unlimited | FREE (1 year) | 4 minutes |
Wix is arguably the best drag-and-drop website builder and host. In less than 24 hours, you can build a clean, beautiful website with Wix without writing a single line of code, thanks to its collection of more than 900 free, customizable templates. Wix also has custom templates for every niche, from eCommerce, travel, and finance to business; you name it.
In addition, Wix templates are eye-catching, a key ingredient in capturing your reader's attention. No one wants to read a dull-looking website or blog, regardless of how well-written the content is. That is one factor Wix developers must have considered when designing their drag-and-drop web builder.
Choice of Weebly or WebsiteBuilder by iPage
Mobile-optimized and easy-to-use setup wizards
100s of professionally designed themes
FREE online store, shopping cart, and blogging
Get 38% off your first month
WEBSITE BUILDER
RATING 4.9 ★★★★★ Our Review
iPage: Our Expert's Review
PJ Fancher (HostingAdvice.com): Do you want your website built today. If you answered "yes," you should look no further than iPage. Go to full review »
| Money Back Guarantee | Disk Space | Domain Name | Setup Time |
| --- | --- | --- | --- |
| 30 days | Unlimited | FREE (1 year) | 4 minutes |
Founded in 1998 and relaunched in 2009, the Arizona-based web host offers affordable hosting solutions for more than 3 million users, including writers and authors. Their all-in-one site builder, in particular, is perfect for writers and authors with zero coding skills. It comes with more than 150 professionally designed templates and ready-made content blocks. The best part is that the company offers free one-hour web design support to help you get started with your blog or website.
Drag-and-drop design with the Gator™ site builder
Hundreds of mobile-friendly templates
FREE hosting, domain name, and SSL certificate
Easily add a blog, store, and social media
Analytics portal helps gauge site performance
WEBSITE BUILDER
RATING 4.6 ★★★★★ Our Review
HostGator: Our Expert's Review
Ryan Frankel (HostingAdvice.com): Setting itself apart from the scores of competitors that rely on white-labeled website builder solutions, HostGator spent the time to painstakingly craft its own platform. Gator provides a frustration-free experience that pairs the simplicity of drag-and-drop design with the company's powerful and respected web hosting services. Go to full review »
| Money Back Guarantee | Disk Space | Domain Name | Setup Time |
| --- | --- | --- | --- |
| 30 days | Unlimited | FREE (1 year) | 4 minutes |
HostGator has all the tools you need to "go from zero to website" within minutes. The Texas-based web host offers a free, intelligent site builder with features that include shopping carts, payment gateways, and blogs, among other tools. And you can choose from more than 100 mobile-friendly templates, each designed with drag-and-drop functionality. And, if you want to share your content on social media to reach more readers, HostGator offers free social media plugins.
Get started for FREE, no credit-card required
Easy-to-use interface with tons of customization
GoDaddy InSight™ provides tailored action plans
99.9% uptime with an award-winning support team
Built-in marketing tools and expertise
WEBSITE BUILDER
RATING 4.8 ★★★★★ Our Review
GoDaddy: Our Expert's Review
Ryan Frankel (HostingAdvice.com): GoDaddy uses a custom website builder and easy access to dozens of content management systems to offer a user-friendly site-building solution to customers. Most of GoDaddy's hosting plans include these options at no additional cost. Go to full review »
| Money Back Guarantee | Disk Space | Domain Name | Setup Time |
| --- | --- | --- | --- |
| 30 days | Unlimited | New or Transfer | 5 minutes |
GoDaddy's drag-and-drop website builder, formerly known as GoCentral and now called Websites + Marketing, features templates for almost every niche. The templates are scalable, meaning you can always upgrade as your blog or website grows. In addition, they come with built-in Search Engine Optimization (SEO) tools to boost your online presence.
FREE website builder (powered by WordPress)
Custom themes and easy integration with ecommerce tools
Expert support 24/7 via live chat, phone, and email
Longest-running WordPress.org recommendation
Pro services to design, build, and market your site
WEBSITE BUILDER
RATING 4.5 ★★★★★ Our Review
Bluehost: Our Expert's Review
Ryan Frankel (HostingAdvice.com): With Bluehost, new site owners have the drag-and-drop simplicity of the WordPress website builder at their fingertips. This makes launching a new online brand, store, or personal site from scratch relatively painless. Go to full review »
| Money Back Guarantee | Disk Space | Domain Name | Setup Time |
| --- | --- | --- | --- |
| 30 days | 10 GB SSD – 100 GB SSD | FREE (1 year) | 5 minutes |
Whether you want to create a blog, an online store, or both, Bluehost has the features you need to succeed. Recommended by WordPress, one of the world's most popular blogging platforms, Bluehost's website builder offers drag-and-drop editing, smart templates, mobile-friendly designs, and scalability. And since the web host fully integrates WordPress, you can always switch back and forth between the website builder and WordPress editor without damaging your website's design.
FREE Weebly site builder or WordPress setup
Worry-free, automated webiste migrations
User-friendly cPanel interface and staging area
Custom ticket and chat systems for 24/7 support
SuperCacher with static and dynamic caching
WEBSITE BUILDER
RATING 4.4 ★★★★★ Our Review
SiteGround: Our Expert's Review
Alexandra Anderson (HostingAdvice.com): Do you know you need to build a website but don't know where to begin. Well, SiteGround will give you not one, but two extremely popular and user-friendly options to create the online presence of your dream. Go to full review »
| Money Back Guarantee | Disk Space | Domain Name | Setup Time |
| --- | --- | --- | --- |
| 30 days | 10 GB SSD – 40 GB SSD | New or Transfer | 5 minutes |
SiteGround's website builder features responsive themes, complete eCommerce solutions, and drag-and-drop capabilities. As an author or writer, responsiveness can help retain your readers, given that more than 60% of internet access is through mobile devices. Experts expect that number to grow to 75% by 2025.
As a result, the last thing you want is a design that prompts readers to leave your website just a few seconds after clicking on your content. Also, responsiveness makes your content visible on different devices, something SiteGround's website builder offers.
Fotolia and Flickr image databases
Pre-built and customizable content with GridBlocks
Responsive themes with tablet and mobile editing
Generates clean, efficient, and compliant HTML
SEO, gallery, and forms plugins
WEBSITE BUILDER
RATING 4.2 ★★★★★ Our Review
BoldGrid: Our Expert's Review
Laura Bernheim (HostingAdvice.com): After taking the BoldGrid suite of plugins for a test drive, we experienced how the company makes WordPress more accessible for beginners and much more efficient for professional developers. Because BoldGrid requires a separate hosting account and WordPress installation, it is a little more challenging for wide-eyed beginners to get started than it is for other website builders. Go to full review »
| Money Back Guarantee | Disk Space | Domain Name | Setup Time |
| --- | --- | --- | --- |
| 90 days | 90 GB SSD – Unlimited SD | FREE (1 year) | 5 minutes |
BoldGrid leverages the power of WordPress to provide an easy-to-use website builder for writers and authors. BoldGrid offers more than 200 beautiful WordPress templates for different industries to choose from, so you will never run out of options. BoldGrid also allows you to build your website or blog in the cloud using its post and page builder, and test new plugins or themes without breaking your live site. As a writer, you can improve your site, share your progress, and make important updates, all from one place.
Dedicated expert support helps you get started
Social media scheduling and email marketing
100s of templates for sites, blogs, and online stores
Unlimited storage for photos, videos, and music
FREE domain name registration
WEBSITE BUILDER
RATING 4.3 ★★★★★ Our Review
Web.com: Our Expert's Review
Ryan Frankel (HostingAdvice.com): Aimed at first-time users and customers seeking simplicity, Web. com offers a very quick and easy solution for getting a website online. Go to full review »
| Money Back Guarantee | Disk Space | Domain Name | Setup Time |
| --- | --- | --- | --- |
| N/A | Unlimited | FREE (1 year) | 5 minutes |
Web.com provides custom web-building solutions for writers to establish their online presence. Their website builder comes with a built-in blog, access to more than 2 million stock photos for your content, and custom code blocks to build a unique site.
The web host also offers an easy search engine website submission process, ensuring that your site gets noticed by top search engines such as Google, Yahoo, and Bing. In addition, you will have access to customized SEO to-do lists for content planning, including search engine ranking reports and social media scheduling tools to promote your content to your followers, among other features.
Best WordPress Hosting
WordPress is a popular blogging platform because it is easy to use, customizable, SEO-friendly, and responsive. It has a large community of users who can offer support and advice if you run into any issues. As an author or blogger, you will also find plenty of resources available online to help you get the most out of WordPress in your writing journey.
Given the popularity of WordPress, many web hosting companies are now leveraging its power to provide a better blogging and hosting experience for users. Here are some of the best WordPress hosting services worth checking out.
Weebly website builder or 1-click WordPress install
Service endorsed by the WordPress Core team
goMobi mobile website builder available
$200 in ad credits to kickstart your marketing
Our visitors get 63% off WordPress hosting
WORDPRESS WEBSITE BUILDER
RATING 4.9 ★★★★★ Our Review
Bluehost: Our Expert's Review
Ryan Frankel (HostingAdvice.com): The options for building a beautiful, professional website from scratch abound with Bluehost. Whether you're interested in the popular WordPress website builder, drag-and-drop Weebly, or mobile-specific goMobi, Bluehost's plans have you covered…. Go to full review »
| Money Back Guarantee | Disk Space | Domain Name | Setup Time |
| --- | --- | --- | --- |
| 30 days | 50 GB SSD – 100 GB SSD | FREE (1 year) | 7 minutes |
Building your site with WordPress and hosting it on Bluehost has many benefits, especially if you do not have any web design or coding experience. For instance, their managed WordPress hosting service has an all-in-one Marketing Center that allows you to control and review your SEO, social media, and traffic sources all under one roof. You can also view content improvement recommendations, auto-share your content on social media (Twitter and Facebook), and explore keyword selection to inspire your content.
Bluehost offers automatic WordPress updates, allowing you to focus on the most important aspect of your site — the content. Its site analytics tool provides detailed information about your site's performance and how best to optimize it to provide the best experience for your audience.
One of few hosts endorsed by WordPress.org
Custom setup wizard helps pick designs
FREE CDN and muliple caching levels
FREE migration plugin and auto updates
Staging environment, WP-CLI, and SSH
WORDPRESS WEBSITE BUILDER
RATING 4.9 ★★★★★ Our Review
SiteGround: Our Expert's Review
Alexandra Anderson (HostingAdvice.com): No matter your site-building preference, whether you're a WordPress fan or you want Weebly's WYSIWYG ease of use, SiteGround is a fantastic host. The company offers WordPress-, Joomla-, and Drupal-specific hosting plans to meet any website-building need. Go to full review »
| Money Back Guarantee | Disk Space | Domain Name | Setup Time |
| --- | --- | --- | --- |
| 30 days | 10 GB SSD – 40 GB SSD | New or Transfer | 6 minutes |
Trusted by more than 2.8 million domains, SiteGround's WordPress hosting is one of the most affordable. So, if you want to start a blog or website on a budget, SiteGround may just be what you need. The web host offers fast and automatic WordPress launching using its WordPress Starter tool. In addition, the tool features professional designs and key functionalities, including an online store and a contact form, among other features.
SiteGround's WordPress hosting also offers managed security and updates to protect your site and content from hackers. Other notable features include daily backups, staging tools, free SSL certificates, and unlimited email accounts.
Site builder with fully customizable templates
SSD storage and built-in WordPress optimizations
1-click installation and your choice of plugins
Multiple caching tools to boost performance
Low-cost site-building with a FREE domain
WORDPRESS WEBSITE BUILDER
RATING 4.9 ★★★★★ Our Review
Hostinger: Our Expert's Review
Laura Bernheim (HostingAdvice.com): A titan of affordable — yet powerful — web hosting services, Hostinger unsurprisingly excels in the WordPress design realm as well. Turn toward the company for all the tools needed to launch your next site. Go to full review »
| Money Back Guarantee | Disk Space | Domain Name | Setup Time |
| --- | --- | --- | --- |
| 30 days | 50 GB SSD – 200 GB SSD | FREE (1 year) | 4 minutes |
Built for speed and performance, Hostinger's WordPress hosting offers pocket-friendly packages for authors and writers. Its managed hosting has ready-to-use features, including one-click installers and a control panel designed for the average user.
The web host provides automated WordPress updates and backups to keep your site functioning and secure. You can also take advantage of the marketing tools to grow your online presence and the staging feature to test updates on your site with zero risks to your existing content. Lastly, if you need help getting started with WordPress, Hostinger has tons of tutorials to guide you.
Build a complete modern website in an hour
Choose from 200+ industry-specific templates
Get a head start with starter text and images
Pre-installed WordPress with easy SEO tools
FREE website maker with any WordPress hosting
WORDPRESS WEBSITE BUILDER
RATING 4.9 ★★★★★ Our Review
InMotion: Our Expert's Review
PJ Fancher (HostingAdvice.com): InMotion Hosting, long known for affordable and high-performance shared hosting options, entered the WordPress space with a solid option built upon the company's reputation for great support and reliability. Build on an all-SSD infrastructure, InMotion's inherently quick speeds make the infrastructure a perfect fit for delivering rapid WordPress page loads. Go to full review »
| Money Back Guarantee | Disk Space | Domain Name | Setup Time |
| --- | --- | --- | --- |
| 90 days | 100 GB – Unlimited NVMe SSD | FREE (1 year) | 5 minutes |
InMotion Hosting has everything you need to get started with WordPress, even if you have zero experience. It offers a single platform to design and manage your site and publish your content seamlessly. And InMotion Hosting has various marketing tools, including free advertising credits, designed to help your site grow.
Founded in 2001, this web host offers premium WordPress plugins and themes free of charge, even on its Shared WordPress Hosting plan. That aside, its UltraStack and NVMe storage system provides websites up to 40 times faster speeds, significantly improving your site's chances of ranking higher on search engines.
What's the Difference Between a Website Builder and WordPress?
A website builder and WordPress are two different platforms used for creating websites, each with its own advantages and disadvantages. A website builder is software that allows you to create a website using prebuilt templates and drag-and-drop functionality. Website builders are generally easy to use, so you don't need coding or technical skills to create a website.

On the other hand, WordPress is a Content Management System (CMS) that allows you to create and manage a website, blog, or online store. You may need some technical skills and a basic understanding of web development, hosting, and maintenance to get the most out of your WordPress site. But you don't need those skills if you host your website on a web host that offers an automated WordPress website builder.
What Should I Look for In the Best Website Builder for Writers?
When choosing a website builder for writers, considering certain qualities that make creating and managing a website much easier and more effective is important. Here are some key qualities to look for:
User-friendly interface: A website builder should have an intuitive and easy-to-use interface that makes it simple for writers to create and customize websites without requiring any technical or web design knowledge. A user-friendly website builder saves time and reduces frustration when building a website or blog.
Flexibility: The website builder should also offer a wide range of design templates and customization options, allowing writers and authors to create unique, personalized websites or blogs that resonate with their audiences.
Mobile-responsive design: Studies have shown that more than 60% of global internet users access the internet via mobile devices. That's why a good website builder should enable the creation of mobile-responsive websites that look great on any device and provide an optimal user experience.

Reliable hosting: The web builder should guarantee at least 99.9% uptime to ensure visitors can access the website anytime and that writers don't miss out on potential clients or readers.
Security: Website security is essential for protecting sensitive data and preventing cyber attacks. So choose a platform that prioritizes website security and provides features such as SSL certificates and website backups to protect against threats. Keep in mind that some website builders, such as SiteGround, offer free SSL certificates and other advanced security features when you sign up.
Search Engine Optimization: SEO helps any blog or website attract visitors and grow online visibility. That's why you need a web builder with tools for optimizing meta descriptions, keywords, and other SEO features to improve website rankings.
Support: Finally, opt for a web builder with excellent customer support, documentation, tutorials, and a community of users. Such resources can help you troubleshoot common issues and learn how to use the platform effectively, ensuring you get the most out of your writer website.
Are There Free Website Builders for Authors?
Web hosting companies do not typically charge a fee for their website builders. But you will need to purchase a hosting package to use the website builder to build a website you are proud of.
That said, keep in mind that web builders are not all created equal; some have more powerful features than others. Some hosting companies may also offer premium themes for their website builders. Whether you need a premium theme will depend on your preferences, unique needs, and budget for your blog or website.
What's the Best Platform for Writers?
WordPress is the most popular content management platform for writers.
For perspective, one study found that WordPress is the preferred platform among 43% of all websites on the internet.
This is because of the many benefits the platform offers specifically for writers with little or no technical knowledge of content management systems.

And the platform provides more than just the ability to create and publish content; it allows writers to optimize their blogs and web copies for search engines, a crucial step in content marketing. Finally, WordPress boasts a huge and diverse community, making it easier for writers to find solutions to various problems they may encounter throughout their writing journey on this platform.
See Our Full Review of Wix
Whatever type of hosting plan you're looking for, Wix is a solid choice no matter the scale. Our reviewer Alexandra Anderson recently took Wix for a spin, and rated the popular host a 4.9 in the Website Builder Hosting category out of a perfect score of 5.0. Here's what Alexandra had to say about Wix:
Wix offers one of the quickest and easiest means of getting a website online — free of charge to start. They've got a robust feature set that is growing every day as Wix leads in the browser-based web builder niche. While the support is subpar compared to that of the top hosts' web builders, the customization and ever-growing list of templates is hard to beat.
Before signing up for Wix, it's a good idea to read through Alexandra's full review to learn about all the features Wix offers. You can also compare it to other web hosts to ensure you're getting the best deal possible:
If you decide Wix is the right choice, keep in mind that it takes just minutes to deploy your Wix server space. And at $0.00 per month, it's a bargain considering the many great features that come in any Wix plan.
Advertiser Disclosure
HostingAdvice.com is a free online resource that offers valuable content and comparison services to users. To keep this resource 100% free, we receive compensation from many of the offers listed on the site. Along with key review factors, this compensation may impact how and where products appear across the site (including, for example, the order in which they appear). HostingAdvice.com does not include the entire universe of available offers. Editorial opinions expressed on the site are strictly our own and are not provided, endorsed, or approved by advertisers.
Our Editorial Review Policy
Our site is committed to publishing independent, accurate content guided by strict editorial guidelines. Before articles and reviews are published on our site, they undergo a thorough review process performed by a team of independent editors and subject-matter experts to ensure the content's accuracy, timeliness, and impartiality. Our editorial team is separate and independent of our site's advertisers, and the opinions they express on our site are their own. To read more about our team members and their editorial backgrounds, please visit our site's About page.