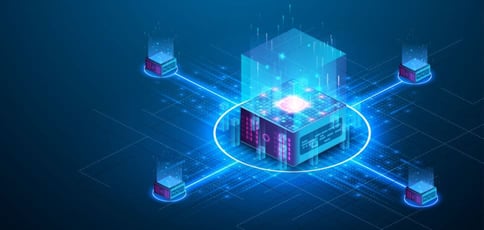 The best cheap KVM hosting providers can position your website for success by offering affordable, secure, and performant hosting solutions. Although KVM hosting is not the cheapest hosting type out there, you can still find a quality plan for significantly less money than a dedicated server.
A KVM, or kernel-based virtual machine, is a specific type of virtual private server that allows website owners to fully customize their environments with their desired operating systems and applications.
Choosing the best cheap KVM hosting provider for your website will let you take advantage of the full benefits of this virtual environment while staying within your budget.
The hosting plans below are the best of the best when it comes to KVMs. If you choose a hosting service from our list, your website will be in good hands, and your wallet will thank you.
1. A2 Hosting
A2 Hosting offers unique, performant, and high-quality hosting packages for users needing a virtual server to power their sites. The host combines managed services with full root access, providing the perfect KVM hosting environment.
If you need variety, A2 Hosting is ready to give you a range of choices. Users can choose from managed or unmanaged services, operating systems, and even cloud VPS offerings to customize their plans.
Some of our favorite features of A2 Hosting include:
Turbo server & cache options for faster page loads
Well-built plans starting with 4GB RAM
Free CDN plus auto-installs with Softaculous
If you're unhappy with your hosting plan from A2, you can request a full refund within 30 days of your plan purchase. What have you got to lose?
Check out our offer below to see why this host boasts up to 20 times faster web hosting than a standard shared hosting plan.
Turbo server & cache options for faster page loads
Well-built plans starting with 4GB RAM
FREE CDN plus auto-installs with Softaculous
Multilingual support and up to unlimited databases
Enhanced security with and daily kernel updates
VPS
RATING 4.9 ★★★★★ Our Review
A2 Hosting: Our Expert's Review
Alexandra Anderson (HostingAdvice.com): While A2 Hosting's turbocharged shared hosting platform gives site owners ample room to grow, the company's tech prowess is on full display with its portfolio of VPS options. Ranging from unmanaged, bare-metal environments to stress-free, fully managed space, A2 Hosting is sure to have the perfect option for your expanding online presence. Go to full review »
| Setup Time | Disk Space | CPU | RAM |
| --- | --- | --- | --- |
| 7 minutes | 150 GB SSD – 450 GB SSD | 1 – 8 cores | 1 GB – 32 GB |
2. InterServer
InterServer is known in the hosting space for its SSD-powered VPS plans, backed by a 99.9% network uptime guarantee and choice of seven operating systems, including Windows and Linux VPS hosting packages.
The web host is ideal for users with a bit of technical experience, which is particularly helpful for those looking to manage their own KVM.
Users can save money with a VPS hosting plan from InterServer, which starts at $6.00 per month. You can choose from one of three web hosting control panels, including Plesk, DirectAdmin, and cPanel.
For an additional monthly fee, this host allows you to add a remote backup service to protect you from data loss.
Some of our favorite InterServer features include:
Latest of PHP, MySQL, Perl, Python, and Ruby
7 operating system options for Linux or Windows
Full root access and choice of datacenter
24/7 support through phone, email, and live chat
In addition to using KVM, InterServer also usesOpenvz, Virtuozzo, and Hyper-v virtualization platforms to containerize its servers. Check out our full review of this host to see if it's right for you.
$0.01 for the first month using code HOSTINGADV
Then $6 monthly with no contracts, no changes
Latest of PHP, MySQL, Perl, Python, and Ruby
7 operating system options for Linux or Windows
Full root access and choice of datacenter
VPS
RATING 4.7 ★★★★★ Our Review
InterServer: Our Expert's Review
Laura Bernheim (HostingAdvice.com): InterServer's on-site datacenter and hands-on involvement with configuring and provisioning virtual private servers give customers a level of flexibility not seen with many other hosting providers. InterServer rations VPS and cloud resources through slices. Go to full review »
| Setup Time | Disk Space | CPU | RAM |
| --- | --- | --- | --- |
| 6 minutes | 30 GB SSD – 480 GB SSD | 1 – 16 CPUs | 2 – 32 GB |
3. ScalaHosting
ScalaHosting makes cloud VPS hosting scalable and accessible to users worldwide. This provider's VPS plans are backed by AWS and DigitalOcean, giving users access to the best performance and hardware the hosting industry has.
For easy site management, customers can choose from several control panel options, including ScalaHosting's proprietary SPanel. Site owners who use SPanel can adjust their computing resources and configure backups.
Some of our favorite ScalaHosting features include:
Fully managed VPS with cloud performance
Choice of Scala, AWS, or DigitalOcean datacenters
100% SSD storage and unmetered bandwidth
If that's not enough to make you choose ScalaHosting, you should also know the web host includes a free domain name for your first year and a 30-day money-back guarantee.
Fully managed VPS with cloud performance
FREE site migration executed by experts
Enjoy 100% SSD storage and unmetered bandwidth
Custom full-service SPanel administration portal
HostingAdvice readers get

36

% off the first term
VPS
RATING 4.9 ★★★★★ Our Review
ScalaHosting: Our Expert's Review
Laura Bernheim (HostingAdvice.com): ScalaHosting particularly stands out for its portfolio of cloud VPS solutions. Site owners will naturally find the best deals with hosting providers that cater to an audience of "cheap hosting" shoppers. Go to full review »
| Setup Time | Disk Space | CPU | RAM |
| --- | --- | --- | --- |
| 6 minutes | 50 GB SSD – 2 TB SSD | 2 – 24 cores | 4 GB – 64 GB |
4. Liquid Web
Liquid Web is another premium web host offering top-notch performance and Heroic Support®. Although this provider is not the cheapest VPS on our list, it gives users a lot of value for the monthly cost.
With Liquid Web, customers can enjoy decreased latency through the availability of RAID-protected SSD storage, which comes with all of Liquid Web's VPS plans.
Users choose from a range of management plans, control panels, and API access to create the exact environment they're looking for.
Some of our favorite Liquid Web features include:
High-speed hosting that's faster than AWS, Rackspace, and Digital Ocean
FREE backups, CDN, and DDoS protection
Up to 16 processors with all-SSD storage
Support through phone, email, and live chat
Although this web host doesn't offer a money-back guarantee, it's unlikely you'll be unsatisfied with your service. Liquid Web is known for stellar customer support, backed by its Heroic Support® team of experts.
Explore our review to see why you should consider Liquid Web for your KVM VPS hosting plan:
High-speed hosting that's faster than AWS, Rackspace, and Digital Ocean
FREE backups, CDN, and DDoS protection
Up to 16 processors with all-SSD storage
Choice between cPanel, Plesk, or InterWorx
Real-time monitoring and 100% uptime guarantee
VPS
RATING 4.6 ★★★★★ Our Review
Liquid Web: Our Expert's Review
Alexandra Anderson (HostingAdvice.com): It's no secret by now that Liquid Web is known for best-in-class technology and reliability that exceeds expectations. The company's cloud VPS environments embody that reputation to its fullest — including managed WordPress and WooCommerce products. Go to full review »
| Setup Time | Disk Space | CPU | RAM |
| --- | --- | --- | --- |
| 7 minutes | 40 GB SSD – 200 GB SSD | 2 – 8 cores | 2 GB – 16 GB |
5. InMotion Hosting
InMotion Hosting may be more expensive than some of the other VPS hosts on this list, but it provides great value for what you pay. With InMotion, customers get the best managed VPS packages on the market.
Performance and security are where this hosting service truly shines. InMotion proves its dedication to customers by serving up the latest VPS hardware, with DDoS attack protection and ample bandwidth and disk space.
Some of our favorite features of InMotion Hosting include:
2 – 3 dedicated IP address options
FREE cPanel/WHM licenses included
Highly available servers with real-time redundancy
InMotion offers an astounding 90-day money-back guarantee for most of its plans. However, this refund does not apply to its remote KVMs, so keep this in mind when shopping for a KVM VPS server.
HostingAdvice readers get 67% off the first term
FREE site migrations and 2 hours of Launch Assist
2 – 3 dedicated IP address options
FREE cPanel/WHM licenses included
Highly available servers with real-time redundancy
VPS
RATING 4.6 ★★★★★ Our Review
InMotion: Our Expert's Review
PJ Fancher (HostingAdvice.com): Boasting market-leading VPS hardware, slick management software, and free SSD drives and backups, InMotion Hosting competes to win when it comes to managed VPS hosting packages. The host initiates its VPS customer relationship with free website migrations and up to two hours of launch assistance from an experienced sysadmin. Go to full review »
| Setup Time | Disk Space | CPU | RAM |
| --- | --- | --- | --- |
| 6 minutes | 90 GB SSD – 360 GB NVMe SSD | 2 – 8 cores | 4 GB – 16 GB |
What is KVM Hosting?
A kernel-based virtual machine, or KVM for short, is an open-source technology that uses virtualization to turn a Linux-based server into a hypervisor. This allows you to run more than one virtual machine on your server.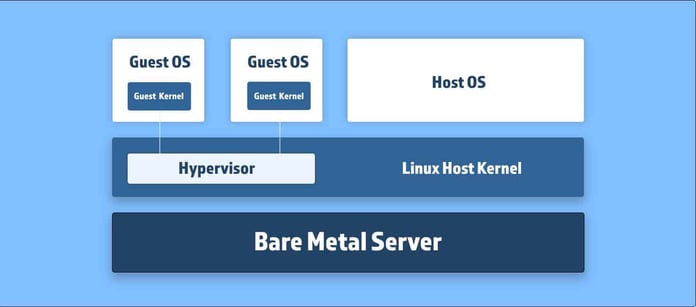 In layman's terms, this means you can take a physical server meant for hosting one website and turn it into several virtual servers to host many websites. This environment offers greater security and control over your server than shared hosting because the virtualization technology acts as a shield for your VPS.
If a neighboring KVM suffers a DDoS attack or experiences a spike in traffic, your server will remain unaffected.
A KVM is explicitly built for Linux servers, but you can run several other guest operating systems on it.
What Are the Advantages of a KVM VPS?
A KVM VPS has several advantages, but these are the most notable:
Performance: A KVM offers enhanced performance and scalability for your site. It's difficult for hosting providers to oversell space on a KVM server because of the way it allocates resources. Unlike with shared hosting, an increase in your neighboring site's traffic will not impact your page load speeds.
Control: With a KVM VPS server, your hosting environment acts like a mini dedicated server. You're guaranteed a set amount of resources, and if you opt for a self-managed plan, you can select your own operating system. This is a perfect solution for those who want greater control of their environment for a lower cost.
Security: The virtualization of your environment means that your KVM VPS is protected from attacks on neighboring virtual servers. The partition that's created on your KVM acts as a shield against hackers — something you don't get with a shared hosting plan. With the rise in DDoS attacks, this is a major appeal for site owners who don't want to be affected by their neighbor's downtime.
What Is a Virtual Private Server?
A virtual private server is a web hosting environment that uses virtualization software to turn a physical server into several virtual servers.
The virtualization software, called a hypervisor, is installed on top of the server's operating system layer. The hypervisor creates several compartments that act as dedicated servers, allowing each VPS owner to fully customize and control their environment.
Although you're technically sharing server resources with others, you have a set amount dedicated to your website.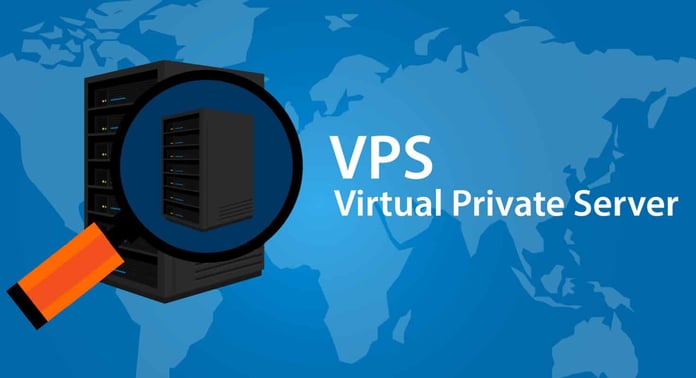 VPS hosting is often the next step after a simple shared hosting plan because it provides increased speed, performance, and security compared to shared hosting. Entrepreneurs and small business owners often use a VPS hosting provider because it costs less than your typical dedicated server.
Depending on your experience with web hosting, you may choose either a managed VPS or an unmanaged VPS plan.
Managed VPS: Most website owners will choose a managed VPS plan. Fully managed VPS hosting means your web hosting provider takes care of the server's setup, maintenance, and upkeep, allowing you to focus on the critical aspects of your online business.
This service costs a bit more than an unmanaged VPS plan, but it is worth the extra monthly cost of technical support and maintenance.
A managed plan typically starts at $15 per month and includes features such as ample SSD VPS storage, roughly 10 TB of bandwidth, DDoS protection, and at least 99.9% network uptime.
See top recommended managed VPS plans >>
Unmanaged VPS: An unmanaged VPS provider is a smart choice for users with technical experience managing a web server. This cheap VPS option is an excellent way to save money on your monthly hosting bill while getting the full advantages of a virtual server environment.
Unmanaged plans are more affordable than managed plans because your hosting provider doesn't give you as much support. A good unmanaged hosting service will help you with your initial setup and may even offer limited technical support if you run into any issues.
However, they do not handle ongoing server support, which is why we only encourage this choice if you feel comfortable installing and managing your own operating system and additional software.
What Is the Difference Between Cloud Hosting and VPS Hosting?
Although cloud hosting and VPS hosting are similar, they have differences in their infrastructure and setup. A VPS hosting plan exists on a physical server and is virtually partitioned using hypervisors.
On the other hand, cloud hosting uses several physical servers, which are connected to a globally dispersed network. This connectivity offers superior reliability and redundancy because if one of the cloud servers in the network goes down, the others seamlessly step in to handle your website's traffic.
How Much Does KVM Hosting Cost?
KVM hosting falls in the middle of the hosting spectrum, starting at roughly $4.99. The price you pay for your KVM VPS hosting plan depends on the level of support and features you choose.
The KVM VPS hosting providers on this list range from $4.99 to $19.99.
A less expensive plan may include less bandwidth, storage, and speed. Whereas a top-of-the-line KVM server plan may consist of perks such as unlimited bandwidth, 99.99% network uptime, advanced DDoS protection, and almost 500 GB of SSD storage.
Can I Get KVM Hosting for Free?
Free hosting is a perfect solution for students or developers working on experimental projects that only require a little bandwidth and storage. A free plan can give you everything you need to get your site running without investing in a hosting provider.
But if you're looking for KVM VPS hosting for your online business or an organization, we recommend choosing an inexpensive hosting provider instead of a free one.
You have plenty of cheap KVM VPS hosting plans on this list that will give your website the resources it needs while allowing you to stay within your budget.
If you're still interested in exploring free options, you can take advantage of a free trial from one of our favorite VPS hosting services. A free trial doesn't offer free hosting forever, but it's an excellent way to dip your toes into the world of VPS hosting without making a financial commitment.
Check out our favorite VPS free trials >>
What Is the Difference Between KVM and VMWare?
Although KVM and VMWare are both virtualization software that creates hypervisors used for virtualization, KVM is an open-source solution so there isn't an additional cost.
To use VMWare, you must purchase the required licenses and agree to the enterprise license agreement, which may place limits on what you can do with your server environment and how long you may use it.
Whether you choose KVM or commercial software, your bottom line will be affected.
Choosing the Right KVM Hosting Provider
Finding a cheap KVM VPS host can be challenging. You're not likely to find a KVM server for the same price as a shared hosting plan. The features and support required to build a quality KVM hosting experience, though affordable, do require a small monthly cost.
But if you're willing to spend between $5 to $20 per month building a package with a quality VPS provider, you'll see your investment return tenfold in website performance.
See Our Full Review of A2 Hosting
Whatever type of hosting plan you're looking for, A2 Hosting is a solid choice no matter the scale. Our reviewer Alexandra Anderson recently took A2 Hosting for a spin, and rated the popular host a 4.9 in the VPS Hosting category out of a perfect score of 5.0. Here's what Alexandra had to say about A2 Hosting:
With an emphasis on performance and an eye for detail, A2 Hosting largely avoids the typical shortcomings of many web hosts out there. The independently owned company balances high-powered infrastructure and developer tools with equally responsive customer support teams, giving experienced customers a highly optimized hosting experience.
Before signing up for A2 Hosting, it's a good idea to read through Alexandra's full review to learn about all the features A2 Hosting offers. You can also compare it to other web hosts to ensure you're getting the best deal possible:
If you decide A2 Hosting is the right choice, keep in mind that it takes just minutes to deploy your A2 Hosting server space. And at $4.99 per month, it's a bargain considering the many great features that come in any A2 Hosting plan.
Advertiser Disclosure
HostingAdvice.com is a free online resource that offers valuable content and comparison services to users. To keep this resource 100% free, we receive compensation from many of the offers listed on the site. Along with key review factors, this compensation may impact how and where products appear across the site (including, for example, the order in which they appear). HostingAdvice.com does not include the entire universe of available offers. Editorial opinions expressed on the site are strictly our own and are not provided, endorsed, or approved by advertisers.
Our Editorial Review Policy
Our site is committed to publishing independent, accurate content guided by strict editorial guidelines. Before articles and reviews are published on our site, they undergo a thorough review process performed by a team of independent editors and subject-matter experts to ensure the content's accuracy, timeliness, and impartiality. Our editorial team is separate and independent of our site's advertisers, and the opinions they express on our site are their own. To read more about our team members and their editorial backgrounds, please visit our site's About page.