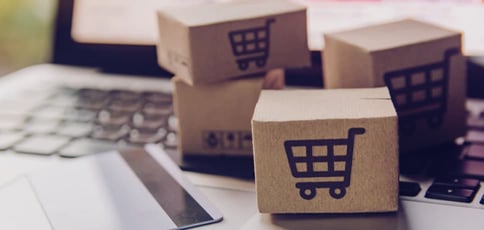 Like the rise and fall of flash-based websites, pop-up ads, and keyword stuffing, many trends come and go for a reason. What starts as an ingenious concept eventually phases out, whether due to user preference, technological advancements, or market demands.
But there's one thing for sure: eCommerce is a staying trend. Not only are online shopping and online businesses on the rise, but the eCommerce industry continues to revolutionize how we buy, sell, and engage commercially — ultimately reshaping traditional retail landscapes and transforming consumer behaviors.
Still, eCommerce must keep up with user needs to stay relevant. More than ever, online users demand fast loading times and will abandon a website if it takes more than two seconds to load. Recognized as one of the leading eCommerce platforms, WooCommerce for WordPress is an excellent option for speed and reliability.
So if you're looking for the fastest WooCommerce hosting provider, look no further: We've compiled a list of the seven fastest WordPress hosting services.
For Your Information: All tests were performed from remote Washington, D.C., and San Francisco locations to create an average page load time.
1. HostGator — 0.24 Seconds
HostGator has an average page load speed of .24 seconds — and when the standard is between one and two seconds, it's clear why HostGator is first on our fastest WooCommerce hosting list. This hosting provider also boasts a 99.9% uptime guarantee, meaning your website will be accessible to visitors nearly all the time.
Managed WordPress hosting on shared servers
WordPress is preinstalled on all plans
Unlimited email addresses hosted at your domain
99.9% uptime guarantee for your blog
$150 in Google Ads spend match credit
WOOCOMMERCE
RATING 4.8 ★★★★★ Our Review
HostGator: Our Expert's Review
Ryan Frankel (HostingAdvice.com): HostGator is great for all things shared hosting, and application-specific services — such as the classic one-click-install WordPress hosting — are no exception. The team recently updated its already clean and intuitive HostGator cPanel dashboard, wherein users can find a myriad of free apps and scripts to install, including WordPress. Go to full review »
| Money Back Guarantee | Disk Space | Domain Name | Setup Time |
| --- | --- | --- | --- |
| 30 days | Unlimited | New or Transfer | 4 minutes |
We couldn't have the fastest WooCommerce hosting list without HostGator. This tried-and-true web hosting giant has impressive hosting speeds but is also highly accessible for WooCommerce site beginners. HostGator has three plans (Hatchling, Baby, and eCommerce) that start at just a few dollars a month.
HostGator is ideal for personal websites and small businesses because of its unmetered web hosting bandwidth limitations. According to HostGator's Terms of Service, customers can't exceed 25% or more of its system resources for more than 90 seconds. Major eCommerce stores are more likely to exceed this bandwidth and may have to reduce usage.
In addition to its impressive page load speed and uptime guarantee, HostGator offers a range of features and services that make it an excellent choice for WooCommerce hosting, including scalability, seamless WordPress website integration, automatic backups, a free domain for a year, and an easy-to-use interface.
2. SiteGround — 0.77 Seconds
SiteGround claims it can make your site up to 500% faster with an impressive average page load speed of .77 seconds — which is why it's second on our list of fastest WooCommerce hosting providers. It also has 99.99% uptime, an internal knowledge base, 24/7 customer support, and a ticketing system. Because of its low price point and plenty of assistance-based features, SiteGround is a great place to start for those in the beginner-to-middle stages of their eCommerce business.
Free WP site migration and WordPress installer
Managed WordPress hosting for WooCommerce
Autoupdates for WordPress plus daily backups
eCommerce ready: WooCommerce preinstalled
FREE SSL, CDN, and business-class email
WOOCOMMERCE
RATING 4.1 ★★★★★ Our Review
SiteGround: Our Expert's Review
Alexandra Anderson (HostingAdvice.com): Want a hassle-free, WordPress-optimized hosting service. SiteGround has thought of everything you need to get your site up and running. Go to full review »
| Money Back Guarantee | Disk Space | Domain Name | Setup Time |
| --- | --- | --- | --- |
| 30 days | 10 GB SSD – 40 GB SSD | New or Transfer | 6 minutes |
We like SiteGround because it's exceptionally customer-centric. Aside from its customer support, its knowledge base has a plethora of resources, from questions about getting started ("How can I transfer my website?") to WooCommerce assistance ("How can I set up a WooCommerce site?"). SiteGround also has a 98% satisfaction rate with round-the-clock system administration, smart WAF, backups, and security features.
SiteGround offers web hosting, WordPress hosting, and WooCommerce hosting plans that range between a couple of dollars and the price of a fancy cup of coffee per month. Speaking of customer-centricity, SiteGround breaks down every notable aspect of its plans, including the maximum number of users who can efficiently use your site.
Experience SiteGround yourself today >>
3. InMotion Hosting — 1.2 Seconds
InMotion Hosting secures the third spot on this list due to its lightning-fast WooCommerce plans with an impressive average website speed of 1.2 seconds, a 99.99% uptime guarantee, and 24/7 customer support. With an average page load time of 1.2 seconds, InMotion Hosting prioritizes speed to provide an optimal user experience for your customers. The fast-loading experience contributes to higher customer satisfaction, lower bounce rates, and increased conversions.
Host unlimited WooCommerce websites
20x faster performance for WordPress
FREE SSL certificate for life
Advanced caching with W3 Total Cache
DDoS protection and automatic backups available
WOOCOMMERCE
RATING 4.4 ★★★★★ Our Review
InMotion: Our Expert's Review
PJ Fancher (HostingAdvice.com): InMotion Hosting, long known for affordable and high-performance shared hosting options, entered the WordPress space with a solid option built upon the company's reputation for great support and reliability. Build on an all-SSD infrastructure, InMotion's inherently quick speeds make the infrastructure a perfect fit for delivering rapid WordPress page loads. Go to full review »
| Money Back Guarantee | Disk Space | Domain Name | Setup Time |
| --- | --- | --- | --- |
| 90 days | unlimited NVMe SSD | FREE (1 year) | 5 minutes |
InMotion has seven dedicated hosting plans that can be managed via cPanel or bare-metal servers. InMotion can serve various eCommerce businesses, from small LLCs to major enterprises that require large amounts of data and storage.
Aside from speed, one of the best parts of InMotion is its usability. Its main dashboard is InMotion Central and is a user-friendly interface that simplifies the process of building, hosting, and managing WooCommerce sites. InMotion Central also facilitates collaboration among team members, making it accessible for web developers, customer support representatives, and inventory managers. This centralized platform streamlines workflow and enhances productivity.
InMotion also makes site migration easy. Get zero downtime if you're switching to InMotion, and you can choose between the East Coast and West Coast datacenters.
Learn more about InMotion Hosting >>
4. A2 Hosting — 1.3 Seconds
A2 Hosting has an average website speed of 1.3 seconds and an uptime of 99.8%. And it works with TurboServer to provide 20x faster page loads — earning it the fourth spot on our fastest WooCommerce hosting list. Competing with InMotion Hosting is hard, but A2 does it well.
FREE Cloudflare CDN and 1-click WP installs
Turbo Server, SSD speed, and optimized caching
A2-optimized plugins for performance and security
FREE SSL certificates and 24/7 support
FREE HackScan and KernelCare
WOOCOMMERCE
RATING 4.9 ★★★★★ Our Review
A2 Hosting: Our Expert's Review
Alexandra Anderson (HostingAdvice.com): As experts in performance optimization, A2 Hosting is a top choice for powering resource-heavy WordPress websites. The company offers shared or managed plans for the ultra-popular content management system, with the benefits extending to Joomla, Drupal, and other platforms. Go to full review »
| Money Back Guarantee | Disk Space | Domain Name | Setup Time |
| --- | --- | --- | --- |
| 30 days | 50 GB NVMe SSD – Unlimited NVMe SSD | New or Transfer | 4 minutes |
A2 Hosting lets you choose from dedicated unmanaged and managed WordPress hosting plans. Its managed plans provide a cPanel control panel, managed hardware, security, network, and root access. Its unmanaged plans are for those who prefer to self-configure their customer server and come with a Webuzo 1-click software installer.
A2 Hosting is a dedicated provider so its plans average around $150/mo. It's ideal for WordPress expert website builders and developers with a higher monthly budget who want more flexibility, faster speeds, and more reliable performance.
What's incredibly unique about this provider is its "turbo" plans. While you can choose any hosting plan that fits your needs and budget the best, A2 Hosting's turbo plans are faster and have more performance options — making it perfect for large eCommerce sites that see plenty of traffic.
See what else A2 Hosting has >>
5. DreamHost — 1.3 Seconds
DreamHost also has an average website speed of 1.3 seconds and 99.98% uptime, bringing us to our fifth-fastest WooCommerce hosting provider. Users can enjoy 200% faster performance with DreamHost's updated, cutting-edge SSDs.
WordPress hosting for up to unlimited sites
FREE WordPress website migration
Fully managed hosting with DreamPress plan
NEW WordPress website builder tool
1 of 3 providers endorsed by WordPress.org
WOOCOMMERCE
RATING 4.9 ★★★★★ Our Review
DreamHost: Our Expert's Review
Laura Bernheim (HostingAdvice.com): One of only three hosting providers recommended by the WordPress Core team, DreamHost has actively contributed to the WordPress community for more than a decade. The company's platform is optimized for the incredibly popular content management system, and plans include easy setup, automated updates and backups, unlimited bandwidth, and 24/7 specialized support. Go to full review »
| Money Back Guarantee | Disk Space | Domain Name | Setup Time |
| --- | --- | --- | --- |
| 97 days | unlimited | FREE (1 year) | 4 minutes |
Under its WordPress hosting service, DreamHost lets you choose a starter shared hosting plan at just a few dollars per month, but it also has a DreamPress option and a VPS option with cheaper annual or three-year plans. DreamHost is best for small, US-based eCommerce businesses with technical experience since its control panel has a learning curve and call-back customer support by phone.
But DreamHost is hard to beat when WordPress recommends it directly. The support team has tons of expertise; you get a free email address, plenty of security features, migration services, and a money-back guarantee — combined with breakneck speeds, DreamHost is worth trying.
Discover more about DreamHost >>
6. Liquid Web — 1.4 Seconds
Liquid Web is all about transparency, which is a value that some providers don't always practice. It has an average load speed of 1.4 seconds with 99.999% uptime. It goes beyond other typical entry-level WordPress hosting providers because it does its best to provide nearly everything for you as a beginning WooCommerce user.
Speedy WP-optimized hosting delivered by Nexcess
FREE Object Cache Pro, image compression, and CDN
Unlimited page views and no overage charges
Automatic plugin updates and performance monitoring
FREE premium plugins and advanced PHP support
WOOCOMMERCE
RATING 4.6 ★★★★★ Our Review
Liquid Web: Our Expert's Review
Alexandra Anderson (HostingAdvice.com): Among the latest additions to the company's product portfolio, Liquid Web's managed WordPress and WooCommerce hosting solutions is delivered by the WordPress specialists at Nexcess. The fully managed support rids site owners of the responsibility of maintaining core installs and updates, as well as monitoring the server infrastructure. Go to full review »
| Money Back Guarantee | Disk Space | Domain Name | Setup Time |
| --- | --- | --- | --- |
| 30 days | 15 GB – 800 GB | New or Transfer | 5 minutes |
Liquid Web is built for entrepreneurs and small online businesses with physical locations or operating solely online. It has server locations within the US and Europe, so the server won't have 100% reliable ping time if you or your customers live outside these regions.
Liquid Web for WordPress does have a higher price than most other hosting providers, starting at less than $10/mo for the Spark level.
What we like most about Liquid Web is that it has so many great features designed to make your life easier: It partners with IconicWP for a dozen extra plugins and tools that should be standard everywhere, like staff accounts, WooCommerce store management dashboards, and catalogs. There are too many features to list, so head to Liquid Web and see for yourself.
Learn more about Liquid Web >>
7. Cloudways — 2.4 Seconds
Cloudways, which is now owned by DigitalOcean, secures its place on our fastest WordPress hosting list with an average website speed of 2.4 seconds. Despite being the final entry, Cloudways shines with its impressive 99.99% uptime guarantee and unique features that cater to beginners and SMBs, particularly those venturing into WordPress for the first time.
Migrate unlimited WP sites using Cloudways plugin
FREE CDN and WordPress staging areas
Caching plugin, Breeze, comes pre-installed
SSD storage for 3x faster WordPress hosting
25% OFF with code HOSTINGADVICE
WOOCOMMERCE
RATING 4.8 ★★★★★ Our Review
Cloudways: Our Expert's Review
Alexandra Anderson (HostingAdvice.com): Cloudways makes it simple to kick-start a WordPress site or app hosted in a cloud environment. During the initial setup, we were given a choice of a single- or multi-site installation of the latest WordPress version — complete with Cloudways optimizations — or a no-frills WP install. Go to full review »
| Money Back Guarantee | Disk Space | Domain Name | Setup Time |
| --- | --- | --- | --- |
| 3-day FREE trial | 20 GB SSD – 4 TB SSD | New or Transfer | 8 minutes |
Once you get to know Cloudways, you'll see why we had to include it on our list.
Cloudways is a hosting provider that aims to make your experience as a website builder easier. With 24/7 customer service, one-on-one expert support, and a super-simple interactive interface, it's hard for even the most novice web builder to get lost. Cloudways also offers a variety of cloud providers, including DigitalOcean, AWS, and Google Cloud.
We like Cloudways for beginners and SMBs with smaller inventories seeking managed WooCommerce hosting solutions. Users can enjoy features other hosting providers offer, such as unparalleled security measures, SSD-based hosting for faster performance, and dedicated resources that ensure consistent performance for their WooCommerce stores.
Additionally, Cloudways' risk-free trial allows users to explore the platform's capabilities without any financial commitment, making it an excellent option for those looking to build their first WordPress site-powered online store or migrate to a managed hosting solution.
Try Cloudways free for three days >>
What Is WooCommerce?
WooCommerce is an open-source WordPress plugin designed for WordPress, one of the world's leading content management systems (CMSs). The plugin allows you to transform your WordPress website into an online store so you can sell, manage, and monitor services and products.
When used with WordPress, users gain access to the WordPress community, which is full of developers and other users, as well as themes and endless plugins and add-ons.

WooCommerce makes the management and selling of services and products practically seamless. Its main features include its ability to manage product inventory and shopping cart, and automatically calculate taxes and receive secure payments through various payment gateways.
WooCommerce has free and paid extensions, including Product Bundles, to customize your customer's shopping experience. Since WooCommerce is open-source, it's compatible with other plugins and extensions, including Currency Switcher, Google Ads, and Smart Coupons.
Can My WooCommerce Store Run Without WordPress?
WooCommerce cannot run without WordPress. WooCommerce is a plugin designed for WordPress, so it would otherwise be akin to a bird trying to fly without wings: It just doesn't work.
For example, hosting providers like Bluehost, SiteGround, or InMotion Hosting offer specialized WordPress hosting plans that are optimized for the WooCommerce plugin. They have configurations and features that are tailored to enhance the performance and security of WooCommerce, WordPress, and their hosting platform.
Do I Need Managed or Unmanaged WooCommerce Hosting?
Deciding between managed and unmanaged hosting with WooCommerce depends entirely on your technical expertise and preferences. But first, let's explain the difference between the two:
Managed hosting handles technical aspects, including server setup, configuration, optimization, and maintenance. It has system monitoring and automatic software updates and backups, although additional features vary depending on which web hosting provider you select. Generally speaking, managed WooCommerce hosting is excellent for those who want a hassle-free experience.
Unmanaged hosting gives you complete control and responsibility over the server environment, which means you're responsible for all aspects, from setup to maintenance and everything in between. Users who choose the unmanaged route have more freedom to configure, which is why this option is better for those with technical expertise and who have previously managed WordPress and WooCommerce server infrastructure.
When considering the choice between unmanaged and managed WordPress hosting, evaluating your level of technical expertise with WooCommerce, WordPress, and the backend operations of the website is essential. Consider whether you have the necessary knowledge and skills to implement security measures, such as SSL/TLS certificates, secure payment processing, and proper backup procedures.

The decision ultimately hinges on the level of control you desire over your website. Managed hosting offers convenience by providing you with already done technical aspects, ensuring a smoother experience; unmanaged hosting grants you complete freedom to customize your website according to your preferences, which provides you with more extensive customization options and flexibility.
Does WooCommerce Have Hosting?
No, WooCommerce doesn't have its own hosting service. WooCommerce is a plugin designed to work with WordPress or other hosting providers compatible with WordPress, like InMotion, A2, and HostGator.
If you want to do some research, WooCommerce has a list of trusted hosting providers with which the company has partnered or is affiliated.
Are WordPress Plugins Important for WooCommerce?
A WordPress plugin can help enhance your WooCommerce store's experience by extending your WordPress site's functionality. Plugins are easy to install and activate from the WordPress dashboard, enabling users to extend the functionality of their website with just a few clicks.

WooCommerce is a WordPress plugin and adding other plugins can provide a better shopping experience. For example, some popular plugins may include payment gateway integrations for easier checkout or the ability to set up subscriptions and memberships. Other plugins work in the backend and can offer better insight into your sales and other vital data.
Why Measure With Page Load Times?
It's simple: If the server speed is slow, the page loading time is slow. Page load times are also one of the core web vitals used to determine a website's usability.
Measuring a hosting provider's page load times provides a real-world testing scenario, allowing you to experience firsthand how its servers handle the delivery of web content. In other words, the speed and performance of a hosting provider's servers directly impact your website's loading time.
So if the hosting provider's servers are slow, your website will have slower page load times. And if your hosting provider's website loads slowly (three seconds or more), it could indicate that its servers may not be able to handle high traffic volumes without issue — and customers may experience similar delays when navigating your website.
What Factors Affect a Hosting Plan's Speed?
Speed is of the utmost importance. How quickly your pages load determines your conversion rate, repeat visits, and search engine rankings.

But there are a few factors that affect a hosting provider's speed:
Hard drive: Web hosting providers may have hard disk drives (HDDs) or solid-state drives (SSDs). SATAs and NVMes are the most popular SSDs now, but NVMes provide the fastest transfer in the market and are 35x faster than HDDs and 7x faster than SATA SSDs.
RAM: RAM provides faster and easier access to frequently used data and depends on your web hosting provider plan. eCommerce websites usually require more RAM than do personal websites.
Bandwidth: Bandwidth directly affects your site's speed because it determines how much data travels at a certain rate. Overwhelming traffic — comparable to a dozen shoppers simultaneously adding to their carts — can cause slow speeds if your bandwidth isn't efficient enough.
Choosing the right web hosting provider ensures your site maintains adequate speed. When shopping for a hosting service, look at the type of hard drive, the RAM storage, and the bandwidth speeds. For eCommerce stores, the more, the better.
Check out our list of the fastest web hosting services >>
What Does WooCommerce Hosting Require?
After installing WordPress, you'll want to ensure your host meets both WooCommerce and WordPress requirements.
Here's what WooCommerce recommends:
PHP version 7.4 or greater
MySQL version 5.6 or greater or MariaDB version 10.1 or greater
WordPress memory limit of 256 MB or greater
HTTPS support
If you plan to use extensions or integrations, you may also need to meet these requirements:
CURL or fsockopen support (PayPal IPN uses this)
SOAP support
Multibyte String support for non-English websites
WordPress currently only works with PHP versions 7.3+ and MySQL versions 5.6+. If you're looking for WooCommerce alternatives (or want to do more of your own research), check out some popular alternatives.
Ready, Set, Host!
Thanks to the desire for convenience and the growing use of mobile devices, eCommerce sales have more than doubled in the past four years alone, and eCommerce continues to be one of the fastest-growing industries in the economy today.
Whether you have a physical store and need to manage your product inventory or run a digital-only eCommerce business, WooCommerce has a vast variety of options to customize your website. And it's compatible with many different hosting providers to ensure fast speeds and reliability. No matter which provider you choose from our list of the fastest and best WordPress hosting for WooCommerce, you're bound to see significant changes in customer satisfaction, revenue, and of course, speed.
Further Reading: "7 Fastest WooCommerce Hosting Providers (Oct. 2023)"
Hopefully, our recommendation of HostGator fulfills all your web hosting needs. Starting at just $5.95 per month and rated 4.8 overall, HostGator gives users plenty of bang for the buck. Among our favorite features:
Managed WordPress hosting on shared servers
WordPress is preinstalled on all plans
Unlimited email addresses hosted at your domain
99.9% uptime guarantee for your blog
$150 in Google Ads spend match credit
If you'd like recommendations similar to HostGator and others in 7 Fastest WooCommerce Hosting Providers (Oct. 2023), check out these popular guides. You'll find comparisons of HostGator to other hosts on pricing, features, support and more:
And of course, if HostGator is your top choice, you can get started now at just $5.95/month. HostGator is easy to set up and scale, no matter the size of your next project.
Advertiser Disclosure
HostingAdvice.com is a free online resource that offers valuable content and comparison services to users. To keep this resource 100% free, we receive compensation from many of the offers listed on the site. Along with key review factors, this compensation may impact how and where products appear across the site (including, for example, the order in which they appear). HostingAdvice.com does not include the entire universe of available offers. Editorial opinions expressed on the site are strictly our own and are not provided, endorsed, or approved by advertisers.
Our Editorial Review Policy
Our site is committed to publishing independent, accurate content guided by strict editorial guidelines. Before articles and reviews are published on our site, they undergo a thorough review process performed by a team of independent editors and subject-matter experts to ensure the content's accuracy, timeliness, and impartiality. Our editorial team is separate and independent of our site's advertisers, and the opinions they express on our site are their own. To read more about our team members and their editorial backgrounds, please visit our site's About page.