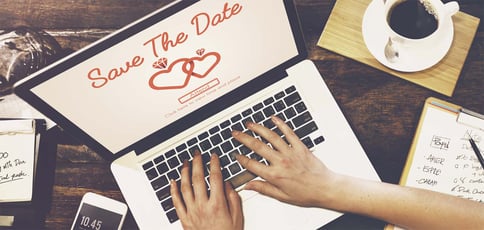 Being engaged is a whirlwind, with all the love, stress, details, planning, and spending — but using the best wedding website builders offers a rare chance to save money and take it easy.
While website builders are more modern conventions, the once tradition-rich wedding planning process has now largely moved online: Nearly 3 out of every 4 couples create a wedding website to share information with their guests, and roughly 80% of the planning is accomplished online.
Fortunately, betrothed site owners have a wide variety of options when determining how to spread information about their wedding across the web. Flexible drag-and-drop web design options are common, and a relatively new crop of builders have emerged that specialize in only wedding websites. You can spend nothing, or you can purchase an expensive platform. We reviewed and compared dozens of options based on their affordability, features, and user-friendliness — enabling you to say "I do" to an anxiety-free engagement, ceremony, and reception.
The gold standard of website builders, Wix has long been a go-to choice for streamlined site creation. The platform continually innovates with artificial intelligence and other lofty technologies to shorten the amount of time it takes to get your vision online while presenting a well-rounded, easy-to-use, and intuitive interface.
Users have fine-grain and unlimited control over customizing their website, and Wix offers more than 20 wedding-specific templates to get started. Once your design is solidified, Wix Events adds important functionality such as electronic invitations and RSVPs, as well as social media integrations.
Price: FREE (Premium plans range from $13 per month to $39 per month and include a free custom domain registration.)
Pros: Impressive variety and quality of designs to go with an extremely user-friendly editor. Performance, support, and security are top-notch.
Cons: Free plan displays Wix branding and does not support custom domains. Event functionality requires a separate app installation.
See other top website builders »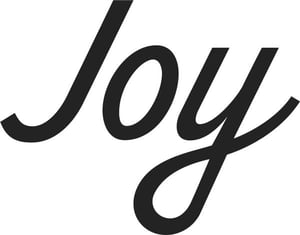 Originally built as a social connection platform for wedding guests, Joy represents a relatively new and exciting platform that rolls everything into one. The lightweight editor also supports push notifications and guest list management, enabling easy communication about RSVP deadlines, event schedules, hotel information, and other details.
Unlimited storage means you can store and display your professional wedding and engagement photos, as well as those uploaded from your friends and family through a helpful photo collection app. However, those seeking drag-and-drop design freedom may want to look elsewhere. While colors, fonts, and imagery change dramatically across hundreds of templates, users only have two layout options.
Price: FREE
Pros: Complete suite of features, including a website, invitations, RSVPs, registry integration, and a mobile app. Live chat support is available for free, as well.
Cons: Limited design options. Does not support custom domains.


Founded in 1996 as the world's first digital wedding-planning brand, The Knot connects couples with all the products, services, vendors, and information they need to craft a unique and meaningful wedding. The free wedding websites offer a place for guests to RSVP, choose a meal, view a registry, and find hotel information.
Breaking the online-only mold, The Knot matches website templates with printed materials from Minted and Wedding Paper Divas, among others, to promote a cohesive, coordinated experience. Overall, The Knot's reputation as the top U.S. wedding resource for couples makes up for the site's somewhat limited website builder.
Price: FREE (Custom domains are available for $19.99 per year.)
Pros: Immersive wedding experience includes planning tools, vendor directories, and registry integrations. Smooth onboarding experience.
Cons: Restrictive designs and customizations. No apps or add-ons available.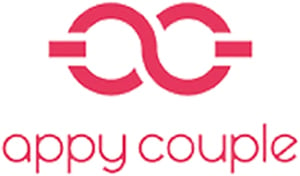 Modernizing the online wedding experience, Appy Couple provides couples with a unified suite of digital save-the-dates, invitations, website, and mobile app. The platform features cutting-edge perks like video landing pages and drag-and-drop widgets for Uber discounts, polls, and other interactive elements. We especially appreciate Appy Couple's guest list manager and customizable RSVP forms.
As with many wedding-specific website builders, design templates are fairly limited. Although the background colors, imagery, and videos are stunning, users encounter only a couple of rather basic layouts. However, coordinated online and offline save-the-dates, invites, and other communication methods provide peace of mind.
Price: One-time fee of $49 or $149, depending on the plan, plus an optional $19.99 per year for domain registration.
Pros: Powerful RSVP and communication tools, along with the ability to selectively invite particular guests to certain events.
Cons: No free trial available; fairly expensive compared with other options with similar features. Custom domains are not included.


Originally gaining traction as a vast marketplace of printed stationery, art, and home decor, Minted recently made the push into wedding-specific designs and websites. A community of independent artists and designers submit more than 2,000 designs each week to the company's design challenges, ensuring a ton of vibrant and flexible design templates are available.
The emphasis on design will surely resonate with visually-minded couples, but Minted is still catching up when it comes to high-powered features for event management. The basics, like importing a guest list and RSVPs for multiple events, are all covered, but you'll have to manually link a registry and sacrifice a bit of customizability.
Price: FREE for limited features or upgrade to premium with a one-time $20 fee. Renewing a custom domain name costs $15 per year.
Pros: Wide variety of designs and layouts, with easy ordering for matching printed materials.
Cons: Limited wedding planning and guest list management tools. Important features like photo galleries are restricted to premium plan.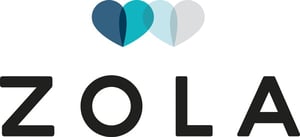 With an emphasis on registries, Zola also covers wedding planning, invitations, and websites. The company expanded into wedding planning services, including websites, guest lists, RSVP tracking, and checklists in 2017, with customized invitations and save-the-dates coming a year later.
Couples will encounter a large number of designs but a rather limited number of layouts. Most templates incorporate the basic wedding tools and restricted customization options for free, but not all come with matching printed materials. The company's high-powered registry service consolidates gifts, gift cards, and experiences from more than 500 brands. If the Zola registry is not your cup of tea, however, you'll have to manually add external gifts from other registries.
Price: FREE (Custom domains are available for $14.95 per year.)
Pros: Easy setup process and integration with matching printed materials. Strong guest list management platform.
Cons: Lacks tools or integrations for lodging and travel information. Restrictive to those who choose not to use a Zola registry.
Extending beyond just wedding websites, SiteGround is among the best web hosting providers around. Don't be afraid to jump into the world of web hosting, however: SiteGround prides itself on top-flight customer service and support, even going as far as developing its own systems that shrink response times to mere seconds.
Couples can choose between the ultra-popular Weebly website builder (more on that platform later) or WordPress, the world's most popular content management system. Weebly offers the basic wedding functionalities, apps, and add-ons, while WordPress unlocks countless themes and free plugins for RSVPs, registries, and other necessary components.
Price: Plans between $3.95 and $11.95 per month. Domain name registration costs $15.95 per year.
Pros: Strong technology and the ultimate flexibility and customizations. Hands-on support available 24/7 via multiple channels.
Cons: The à-la-carte approach can mean more time spent setting up your website. Not quite as easy as fully hosted site builders.
See other top website builders »


Like it's sister company The Knot, WeddingWire offers a strong one-two punch for wedding planning and website creation. The company launched in 2007 and boasts a worldwide presence of 16 million monthly users and 500,000 vendors.
WeddingWire's true strength resides in the platform's integrations with planning tools, vendor directories, and other helpful apps. The company helps couples stay organized with a checklist and calendar, guest list manager, address collector, seating chart creator, and budget builder. The no-frills website builder may leave some brides and grooms wanting more, but it's a solid option for those looking for help with planning and organization.
Price: FREE (Custom domains are available for $12.99 per year.)
Pros: Full-services solution with great bundled features. Integrates with WedSocial to collect and share guests' photos.
Cons: Average templates with limited customizations. The mobile app is only for wedding planning — not editing your site.
Blending the usability of website builders with the flexibility and power of WordPress, BoldGrid aims to make a sometimes complicated content management system easier for beginners to navigate. The special mix of tools, plugins, themes, and other features adds drag-and-drop functionality to WordPress designs to dramatically shrink the time it takes to launch a website.
BoldGrid, originally developed by the WordPress experts at InMotion Hosting, integrates with image databases to help couples illustrate their site. Users have the utmost control over their website's look and feel but have to check the WordPress plugin universe to find guest list managers and other integrations.
Price: The software itself is FREE but requires a web hosting plan. We recommend InMotion Hosting, which ranges from $2.99 to $11.99 per month.
Pros: Provides an easier, faster experience with WordPress, including any wedding-related plugins.
Cons: Does not come with a wedding-specific theme or any built-in planning tools.
See other top website builders »
When it comes to hosting WordPress websites, few companies carry as much clout as Bluehost. The company, which powers more than 2 million websites around the world, is one of only three hosts (including SiteGround) recommended by WordPress leadership. In addition to the relatively standard one-click WordPress installation and free domain name, Bluehost also provides multiple programs for guiding beginners through website setup.
For those couples looking for a bit more simplicity without sacrificing the constant access to expert support and secure technology, Bluehost also provides its shared hosting customers with full access to the drag-and-drop Weebly website builder (more on that platform coming right up).
Price: Plans range from $2.95 to $13.95 per month and include a FREE domain name registration.
Pros: Industry-leading WordPress hosting with expert support and numerous tutorials. Total freedom to design and build exactly the site you want.
Cons: Will need a third-party wedding theme and plugins for RSVPs, a registry, and other features.
See other top website builders »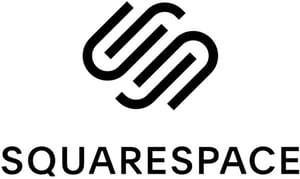 Leading the way in visually inspired design templates, Squarespace is a tech-forward website builder that serves a variety of clients. The platform features fewer than 10 wedding themes but showcases the most design range by far. Squarespace templates emphasize photos and videos, giving couples a great way to display their love story.
As a generalized platform, Squarespace lags a little behind the specialists when it comes to wedding-specific features. RSVP and guest list options are limited, but couples can add a customized cash gift registry, integrate with Zola, or link to other registries fairly easily. Although Squarespace is more expensive than many other options on this list, we appreciate the 14-day free trial.
Price: Plans range from $12 per month to $40 per month, which includes one year of a free domain registration.
Pros: Superbly designed templates with an emphasis on imagery. Impressive levels of customization available.
Cons: No free plan and on the more expensive end of the spectrum. Few wedding-specific tools.
After all the hype and appearances earlier in our list, we'll start to wrap up by officially adding Weebly to the roster of widely popular drag-and-drop website builders that go beyond what wedding websites offer. Owned by online payment processing giant Square, Weebly traces its roots to ecommerce — but still excels at streamlining web design for a variety of purposes.
Weebly has a handful of solidly designed themes for couples, but where the platform really shines is its extremely intuitive interface and customizations. The platform's app center features more than 340 add-on services, including countdown timers, calendars, and photo galleries.
Price: FREE (Premium plans range from $5 per month to $25 per month; custom domains cost $19.95 per year.)
Pros: Extremely user-friendly website editor with a wide range of apps for an attractive price.
Cons: Designs lag behind Wix and Squarespace, but wedding-specific features may be tough to come by.
See other top website builders »
Wedding etiquette legend Emily Post takes a somewhat lukewarm stance on wedding websites, advising couples to refrain from mentioning their website on invitations and restricting online communications. But wedding websites represent a modern, efficient way to give couples and their guests access to all the information they need for the big day.
In addition to communicating about the wedding, here are some reasons you may want to spend the time crafting a wedding website (and a list of features you'll want to look for):
Gather and manage RSVPs
Get out-of-towners hotel information and discounts
Provide directions and embedded maps to venues
Share photos and videos about your love story
Maintain an updated gift registry
Give guests the schedule of events and other important details
As a hub for all things about the couple, an effective site saves the hassles and headaches of dealing with dozens of repetitive questions, multiple phone calls from distant friends and relatives, and annoying texts mere hours before the ceremony.
With the average cost of weddings soaring upward of $33,000 dollars, most couples will be relieved to know that their wedding website won't be a major investment on par with your venue or caterer. In fact, most of the wedding website builders on our list are either completely free or have a no-cost plan with limited features.
Instead, spend some time thinking about what you want your online presence to be. Is a free subdomain (yoursite.wix.com) all right with you, or would you prefer to have a custom domain name (yoursite.com)? Registering a domain name costs around $12 to $20 per year, unless you pay for a premium plan that includes a free domain.
Once you pick a platform and your domain, you're pretty much good to go. Website builders and WordPress all boast free themes, plugins, and apps that will serve your needs perfectly fine — but of course you can always upgrade if something in particular catches your eye. Generally speaking, though, the biggest investment you'll make in your wedding website is just time.
Just like wedding hashtags, a good wedding website is all about creativity and accuracy. Both may seem daunting at first, but the creative process requires patience to deliver something as witty and charming as you and your betrothed deserve.
To start with, choose a design that matches what you envision as the theme for your wedding and reception. Are you going with something rustic and natural, or opting for formal and classic? The colors, graphics, and fonts in your template should reflect that.
From there, make sure you've got the basics covered: who, what, where, and when? Give guests all the details they may need, arranged in a way that is easy to find. If they can learn about the block of hotel rooms, when they need to be at various locations, and the dress code from your site, then they won't have to call, text, or email you directly.
Once you've taken care of the simple stuff, you can boost your online presence by adding interactivity. Engage with your guests online to build excitement and camaraderie before the big day. Help them search through your registry to pick out the perfect gift, or perhaps create a digital guest book for them to submit well wishes. Several platforms even enable visitors to upload their own images or videos to share with the couple.
With the average engagement lasting between 12 and 18 months, it can be easy to get bogged down in the weeks and weeks of details and stress. Don't let your website contribute to the angst and detract from what should be a celebration! With website builders taking away from any whiff of code or complicated hijinx, you should be able to cross online communications off your wedding planning to-do list rather quickly.
Building a wedding website is similar to creating a small online store or personal portfolio, but not quite as daunting. Even the most tech-averse couples can create an impressive website with website builders that emphasize visual-based editors and drag-and-drop methods of arranging content.
Instead of hiring an expensive developer or learning how to code, sign up with one of the website builders or web hosting providers listed above and get started in minutes. Paired with helpful wedding planning tools, your website will be a powerful tool in creating the perfect day — and lifetime — of happiness.
Hopefully, our recommendation of Wix fulfills all your web hosting needs. Starting at just $0.00 per month and rated 4.9 overall, Wix gives users plenty of bang for the buck. Among our favorite features:
No coding skills needed with drag-and-drop builder
100s of templates with niche-specific designs
Add features via the App Market and Wix Events
Easily create ecommerce functionality easily
Great way to build small sites on a budget
If you'd like recommendations similar to Wix and others in 12 Best Wedding Website Builders (Oct. 2023) – Easy Online RSVPs, check out these popular guides. You'll find comparisons of Wix to other hosts on pricing, features, support and more:
And of course, if Wix is your top choice, you can get started now at just $0.00/month. Wix is easy to set up and scale, no matter the size of your next project.
Advertiser Disclosure
HostingAdvice.com is a free online resource that offers valuable content and comparison services to users. To keep this resource 100% free, we receive compensation from many of the offers listed on the site. Along with key review factors, this compensation may impact how and where products appear across the site (including, for example, the order in which they appear). HostingAdvice.com does not include the entire universe of available offers. Editorial opinions expressed on the site are strictly our own and are not provided, endorsed, or approved by advertisers.
Our Editorial Review Policy
Our site is committed to publishing independent, accurate content guided by strict editorial guidelines. Before articles and reviews are published on our site, they undergo a thorough review process performed by a team of independent editors and subject-matter experts to ensure the content's accuracy, timeliness, and impartiality. Our editorial team is separate and independent of our site's advertisers, and the opinions they express on our site are their own. To read more about our team members and their editorial backgrounds, please visit our site's About page.