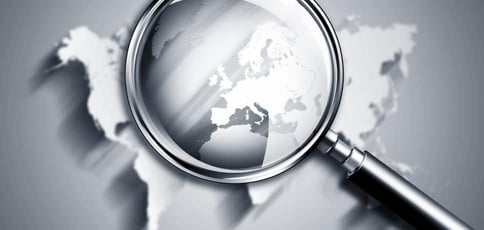 Are you fed up with the web's censorship shenanigans? If you don't know what kind of shenanigans I'm talking about, let me draw a picture (or three).
It's when you're attempting to watch a video on YouTube, only to encounter a frustrating "This content is not available in your country" message. It was when the Department of Justice seized the video-sharing giant Megaupload for copyright infringement. It was also when there were discussions about potentially banning TikTok in the US due to security concerns.
In other words, it's like having someone constantly peering over your shoulder, deciding what you can and cannot see, say, or do on the internet.
If you're looking to escape the watchful eye of Big Brother, there is a solution: dedicated offshore servers. Unlike traditional shared hosting or VPS hosting, dedicated hosting providers offer you a place to host your website and a centralized location where you can bypass censorship, connect with international customers, and navigate regional regulations seamlessly.
That's why we've compiled a list of the best offshore dedicated server hosts so you can embark on the venture toward unrestricted web access.
Explore server deals to find the best rates
High powered modern AMD and Intel processors
Unlimited traffic and 1 Gbit/s network connectivity
8-minute deployment with full API control
Auto backups, DDoS protection, and RAID-1 storage
DEDICATED
RATING 4.9 ★★★★★ Our Review
1&1 IONOS: Our Expert's Review
Alexandra Anderson (HostingAdvice.com): If you need blazing-fast speed, optimum uptime, top-notch flexibility, and full control over the fate of your website the dedicated servers from 1&1 IONOS have you covered. The company offers an assortment of entry-level, performance-focused, and business-class server options. Go to full review »
| Setup Time | Disk Space | CPU | RAM |
| --- | --- | --- | --- |
| 7 minutes | 480 GB SSD – 2 TB HDD | 4 – 32 cores, 8 – 64 threads | 16 GB – 256 GB |
IONOS by 1&1 has datacenters in the US, UK, Germany, and Spain. Germany and Spain are members of the European Union (EU), so both countries enforce the General Data Protection Regulation (GDPR), making them an ideal place to host your website securely.
Spain is considering legislation that may limit encryption to identify and prevent crimes. The proposal raises questions about potentially risking the security of end-to-end encryption and therefore compromising millions of people's privacy. Whether this will go through and how it may affect offshore web hosts is unknown — but it's worth noting, just in case.
IONOS is a leader in the web hosting industry because it doesn't skimp on what's important, especially for its dedicated server users. IONOS offers 100% dedicated hardware, API, and cloud integration for better control, and accommodates unlimited traffic with 1 Gbit/s bandwidth as the standard (impressively fast!). Users can also choose from AMD servers, Intel® servers, or up to 48 TB on storage servers, allowing for the utmost versatility no matter user preference.
Learn more about IONOS today >>
Highly configurable servers with a choice between Windows or Linux
Fully managed support and nightly backups
SAS Type II and Tier 4 datacenters
99.999% uptime guarantee and DDoS protection
1-hour hardware replacement
DEDICATED
RATING 4.2 ★★★★★ Our Review
Hostwinds: Our Expert's Review
Laura Bernheim (HostingAdvice.com): At the highest end of the hosting spectrum, it can sometimes be challenging to discern which servers reign supreme. Providers naturally put their finest hardware and most luxurious features at the forefront when it comes to attracting customers for high-price dedicated hosting. Go to full review »
| Setup Time | Disk Space | CPU | RAM |
| --- | --- | --- | --- |
| 6 minutes | 120 GB SSD – 12 TB HDD | 4 – 16 cores, 8 – 20 threads | 8 GB – 32 GB |
Hostwinds is near the top of our list because of its incredible clarity. Hostwinds lets you choose from a dozen dedicated servers to completely configure the server drives, operating systems, RAM, bandwidth, RAID, and IP addresses. The price is upfront and transparent — so there are no hidden fees, recurring costs, or funny business here. Hostwinds is designed for enterprises that need reliability with a touch of personal service. It also guarantees a 99.9999% uptime and constant innovations to keep your website up-to-date.
Hostwinds has an international datacenter located in Amsterdam, perfectly positioned in the heart of Europe. This central location makes it an ideal region to target global users in Europe, the Middle East, and Africa (EMEA), promising minimal latency and fast connectivity. And like the rest of Europe, the Netherlands strictly adheres to the GDPR laws, ensuring top-notch data security standards for both local and international users. With its impressive infrastructure and lively business environment, Amsterdam is an undeniable choice for hosting services catering to international clientele.
See what else is in store with Hostwinds >>
Linux or Windows with choice of 3 control panels
100% network and power uptime guarantees
Custom configurations and instant provisioning
Auto-migrations, backups, and real-time monitoring
Block/object storage and load balancer add-ons
DEDICATED
RATING 4.8 ★★★★★ Our Review
Liquid Web: Our Expert's Review
Alexandra Anderson (HostingAdvice.com): Liquid Web's strong suit is managed dedicated server hosting. The company owns and operates five state-of-the-art datacenters in the US and Europe works tirelessly to build and maintain custom solutions for added performance and security. Go to full review »
| Setup Time | Disk Space | CPU | RAM |
| --- | --- | --- | --- |
| 8 minutes | 250 GB – 500 GB SSD (+ 1 TB HDD) | 4 – 12 cores | 16 GB – 32 GB |
Liquid Web has two datacenters in the US and, most recently, a newer one in Amsterdam, Netherlands. Amsterdam is a long-time favorite for offshore hosts because of its stable political landscape, central business hub location in the center of Europe, and robust data and privacy laws, and it operates under the GDPR.
As a refresher, the GDPR is a comprehensive data regulation protection solution that applies to all EU states, including the Netherlands. A few years ago, the GDPR took over national legislation (including the Netherlands' former policy, called the Personal Data Protection Act (PDPA)). This act protects anyone who operates or sells goods and services in the EU, including offshore web hosting providers and business owners.
Unsurprisingly, Liquid Web has a nearly five-star rating from our expert web hosts for its dedicated hosting services. Liquid Web may be new to the offshore web hosting game, but it's no stranger to knowing what its users expect. It constantly updates its products, creates new solutions, and is geared toward startups and SMBs with affordable costs, ease of use, and reliable uptime
Instant provisioning for all Bluehost server plans
Minimum 3 dedicated IP addresses
Modern hardware, built and maintained in house
24/7 expedited support from a dedicated team
Sign up to save 37% on your first term
DEDICATED
RATING 4.5 ★★★★★ Our Review
Bluehost: Our Expert's Review
Ryan Frankel (HostingAdvice.com): Built on modern technology, with a minimum of four CPU cores per dedicated server, Bluehost offers reliable and flexible dedicated hosting options at an extremely reasonable price. We continually praise the company's shared hosting options for having fantastic hardware and a great management console, and the brand's dedicated server offerings are no different. Go to full review »
| Setup Time | Disk Space | CPU | RAM |
| --- | --- | --- | --- |
| 8 minutes | 500 GB – 1 TB (RAID-1) | 4 cores, 4 – 8 threads | 4 GB – 16 GB |
Bluehost has six datacenters throughout the US, India, China, and Europe. Since we already covered the EU's data privacy and protection laws, let's dive in and see why India and China are prime landscapes for dedicated offshore web hosting.
India is an ever-growing IT infrastructure hub, so it's no surprise that Bluehost has a primary datacenter in the heart of Mumbai. India also has several strict data privacy laws, including the Information Technology Act of 2000 and the Consumer Protection Act of 2019 — all of which are constantly updated to meet emerging privacy needs.
China also has several laws that protect its users' information. These include the Personal Information Protection Law (PIPL), which is similar to the EU's GDPR. Additionally, they have the Measures of Security Assessment on Cross-Border Data Transfer, which requires security assessments for cross-border transactions and data transfers — making it an ideal server location for offshore web hosting.
We love Bluehost because of its improved cPanel for an easy interface and affordability compared to other top-ranking competitors. Bluehost's dedicated servers are also highly rated among our expert reviewers because they offer instant provisioning, in-house hardware, and 24/7 expedited support. A major bonus is that Bluehost will develop and connect your custom server within 72 hours or less.
Root access and 3 levels of server management
Expertly managed servers deployed instantly
Choose from 4 datacenters across 3 continents
FREE redundant SSD storage in RAID-1 arrays
Choice of 13 Linux operating systems
DEDICATED
RATING 4.4 ★★★★★ Our Review
A2 Hosting: Our Expert's Review
Alexandra Anderson (HostingAdvice.com): Whether you're looking for managed or self-managed hosting, A2 Hosting offers three extremely reliable dedicated server plans to meet your needs, depending on your levels of comfort and experience. With A2 Hosting's Unmanaged Flex Dedicated Server plan, users get administrator-level control with root access and their choice of Linux operating system. Go to full review »
| Setup Time | Disk Space | CPU | RAM |
| --- | --- | --- | --- |
| 7 minutes | 1 TB SSD (Mirrored) | 4 – 10 cores, 4-20 threads | 16 GB – 128 GB |
A2 Hosting has two datacenters in the US, one in Singapore, and one in Amsterdam. Since we already broke down the EU's privacy laws, let's talk about Singapore.
Singapore is a hotspot for hosting providers worldwide because of its advanced IT infrastructure. The country also recently passed the Personal Data Protection Act (PDPA) in 2012, which sets guidelines for organizations handling sensitive data, including consumer consent, data breach notifications, data transfer limitations, and a Do Not Call (DNC) Registry. (If you're in the US, you can sign up for the DNC Registry too!)
A2 Hosting is an incredible hosting provider that prioritizes customer needs, guaranteeing top-notch speeds, industry-leading security, and easy setup. Its dedicated plans are run on state-of-the-art servers and come with several perks, including tons of storage, Imunify360 security, and the ability to choose between a managed and unmanaged hosting option.
What Is Offshore Website Hosting?
In this context, the word "shore" has nothing to do with being by the water. It simply refers to the proximity of your location — with offshore being out-of-country and onshore being within your country. The secondary difference is the level of privacy offshore website hosting may offer you.


Let's break it down: When you sign up for web hosting, your data and your website's data are stored on servers within your country. So if you live in Los Angeles and choose a hosting provider with servers in New York, you have a local or onshore host. But if you live in Los Angeles and host with a Vancouver server, you have an offshore host.
Whether you can choose your server location depends on the hosting provider. While some hosts default to servers according to your IP address location, you can manually select a different server while setting up your website.
What Are the Benefits of Offshore Hosting?
Say you have a treasure chest that you want to keep safe from everybody else. You have a few options to choose from when protecting your treasure, all of which have pros and cons.
You could keep it close to your home or a nearby storage facility (onshore hosting). This proximity is convenient because you can access the treasure whenever you want — although the problem is if somebody else knows where you live, they might be able to find your treasure, too. Another option is storing your treasure on a secret island far away (offshore hosting). Since it's so far away from your home, it's a lot harder for other people to find it. With your treasure stored safely on this protected island, it's more secure and less likely to be found and stolen.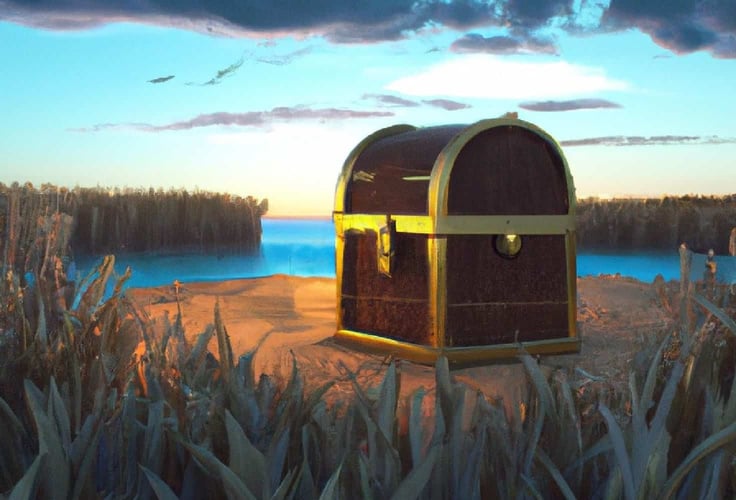 The second option is ideal for increased security and privacy protection. Just as you want to keep your treasure hidden from others, some website owners have sensitive data they want to keep confidential from the government and hackers. Offshore hosting provides an extra layer of security since it's subject to different laws and regulations than those onshore hosting is subject to.
Offshore hosting is also an excellent option for those who live in countries with unstable political and social environments. Using offshore hosting solutions can help keep their data protected no matter the laws of their region.
What's Important When Choosing Dedicated Offshore Hosting?
When on the hunt for a dedicated hosting provider, don't forget to put storage capacity and fast speeds at the top of your checklist. And if you're eyeing a specific offshore dedicated hosting provider, always check that it has a reliable track record in safeguarding customer information, implementing top-notch encryption, and keeping regular backups.
The actual location of the offshore datacenter is also crucial. Choose a hosting provider with servers in countries with strong data protection laws, like countries in the EU. You'll also want to check its reliability to connect with international visitors with lower ping times. Good offshore web hosts will have systems to increase redundancy (minimizing downtime) so your website is always accessible.
Which Country Is Best for Dedicated Offshore Website Hosting?
Any country in the EU is an excellent option for dedicated offshore hosting. The Netherlands, Switzerland, Iceland, Norway, and Germany prioritize data protection and offer robust legal frameworks to safeguard individuals' privacy rights.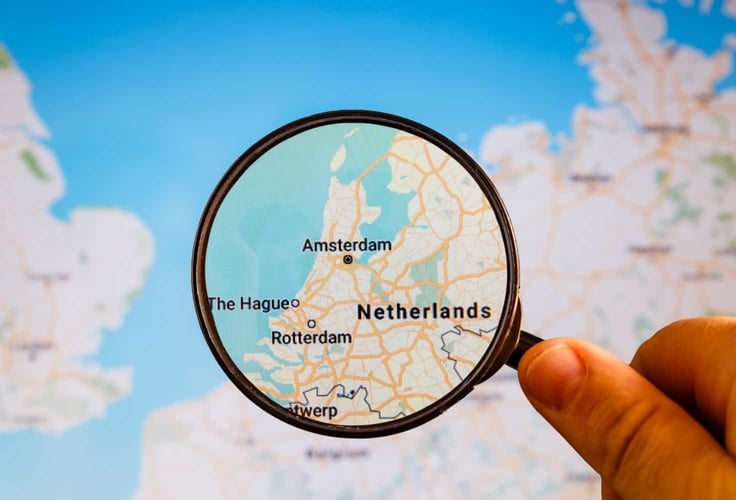 Singapore, Russia, and Bulgaria offer greater leniency or alternative approaches to handling copyright infringement claims, so these countries are ideal for those who want to avoid a Digital Millennium Copyright Act (DMCA) notice.
Check out the best offshore providers >>
Why Is Offshore Hosting Not Free?
Offshore hosting providers need to invest in secure infrastructure, advanced security measures, and trained experts to manage their offshore datacenters and keep the trust of their customers.
Of course, these investments come with costs that users must cover to ensure high-quality services. So offshore hosting providers rely solely on charging their customers for the hosting services to cover their expenses and continue delivering reliable and secure hosting solutions.
Offshore hosting also means complying with specific legal and regulatory requirements in the host's country or region, which involves costs related to maintaining compliance, data protection, and meeting specific standards.
Are There Any Issues with Offshore Dedicated Hosting?
Despite its many advantages, a few issues come with offshore website hosting.
Your audience may experience higher latency and slower loading times if they don't live near the physical server. This could result in a poor user experience, especially since the expected website loading time is less than three seconds.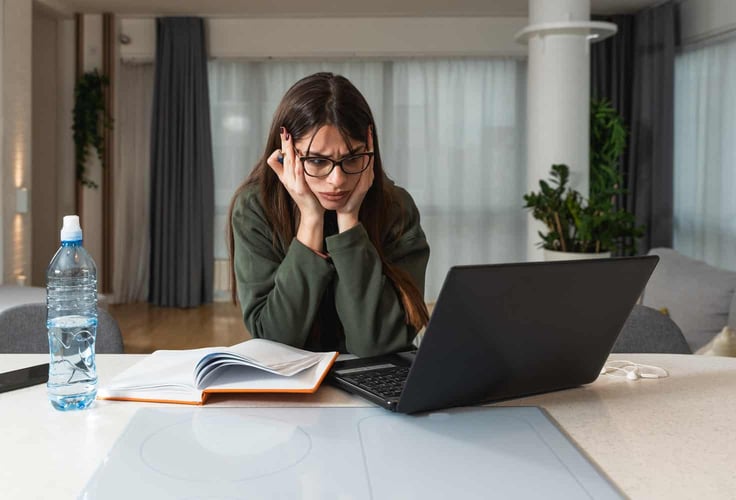 You may also experience a delay in support due to time zone differences. If you're in New York, but your support team is in Amsterdam, you're looking at a six-hour time difference. Depending on the issues you're running into, this could be uncomfortably long.
It's also important to consider the country's cultural expectations in addition to its legal ones. While offshore hosting is an excellent option for enhanced security, privacy, and in many cases, freedom of speech, this isn't always the case. Singapore has strict content restrictions compared to those enforced in the US: For example, the country limits LGBTQ+ content, although it plans to decriminalize same-sex marriage.
Set Sail to Dedicated Offshore Success
Dedicated offshore hosting is the perfect choice for those seeking top-notch performance. Our top five best offshore dedicated server hosts cater to diverse storage needs, traffic levels, and security requirements. Embrace the journey, scale with confidence, and safeguard what truly matters because smooth sailing awaits!
Further Reading: "5 Best Offshore Dedicated Server Hosts (Oct. 2023)"
Hopefully, our recommendation of 1&1 IONOS fulfills all your web hosting needs. Starting at just $33.00 per month and rated 4.9 overall, 1&1 IONOS gives users plenty of bang for the buck. Among our favorite features:
Explore server deals to find the best rates
High powered modern AMD and Intel processors
Unlimited traffic and 1 Gbit/s network connectivity
8-minute deployment with full API control
Auto backups, DDoS protection, and RAID-1 storage
If you'd like recommendations similar to 1&1 IONOS and others in 5 Best Offshore Dedicated Server Hosts (Oct. 2023), check out these popular guides. You'll find comparisons of 1&1 IONOS to other hosts on pricing, features, support and more:
And of course, if 1&1 IONOS is your top choice, you can get started now at just $33.00/month. 1&1 IONOS is easy to set up and scale, no matter the size of your next project.
Advertiser Disclosure
HostingAdvice.com is a free online resource that offers valuable content and comparison services to users. To keep this resource 100% free, we receive compensation from many of the offers listed on the site. Along with key review factors, this compensation may impact how and where products appear across the site (including, for example, the order in which they appear). HostingAdvice.com does not include the entire universe of available offers. Editorial opinions expressed on the site are strictly our own and are not provided, endorsed, or approved by advertisers.
Our Editorial Review Policy
Our site is committed to publishing independent, accurate content guided by strict editorial guidelines. Before articles and reviews are published on our site, they undergo a thorough review process performed by a team of independent editors and subject-matter experts to ensure the content's accuracy, timeliness, and impartiality. Our editorial team is separate and independent of our site's advertisers, and the opinions they express on our site are their own. To read more about our team members and their editorial backgrounds, please visit our site's About page.