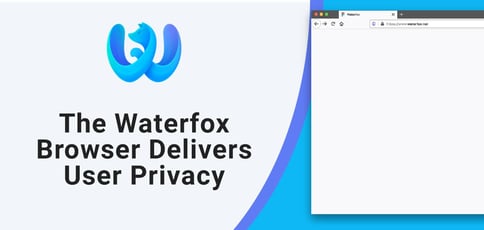 TL; DR: Waterfox delivers a balanced browsing experience for users to navigate the web with peace of mind. Leveraging privacy and usability, Waterfox enables users to add customizations and optimize their time on browser-based applications while protecting their online activity. Waterfox schedules timely releases to improve user experience and has more accessibility in-store, with an Android platform in the works.
Nothing's worse than having your information spied on by third parties. Personal data should stay private, but companies tracking user data have become commonplace. And before you know it, ads revealing your online activity begin to show up on search engine results pages and social media feeds.
Data collection has, on some level, tainted the online experience and made users question their security. That is why a browser that provides privacy is of utmost importance. According to DataProt, 64% of Americans wish browser providers could offer better privacy solutions.


Waterfox is a 64-bit web browser and a fork of Firefox. It offers a privacy-conscious browsing experience that secures user activity. Waterfox creator Alex Kontos developed the browser from Firefox open-source technology, modifying it for speed and security. Upon its release, Waterfox became one of the most widely distributed 64-bit browsers on the market.
Waterfox strikes a balance between privacy and usability, allowing the leeway for users to surf the web with peace of mind. Its browser includes no telemetry, limited data collection, and high performance, among other features. But Waterfox's focus remains on securing user activity, especially as data breaches pile up.
"Privacy is definitely coming to the forefront, even more so in an obvious way to people. It's difficult to find that balance between usability and privacy. But it's been part of what Waterfox is, for quite a few years now," said Alex.
Waterfox Browser: Privacy Meets Usability
With data breaches on the rise, user information is more vulnerable than ever. In the last decade, the number of breaches has skyrocketed from 662 in 2010 to more than 1,000 in 2020. These incidents have also involved the theft of more than 100,000 records.
These days, web users need a browser that provides privacy measures. Thankfully, the Waterfox team is intentional about its privacy features. Waterfox works to ensure data protection and keep third parties from spying and tracking online behavior.
"In a way, we're quite lucky to inherit all the privacy features that Tor implements because they send them to Mozilla upstream," said Alex.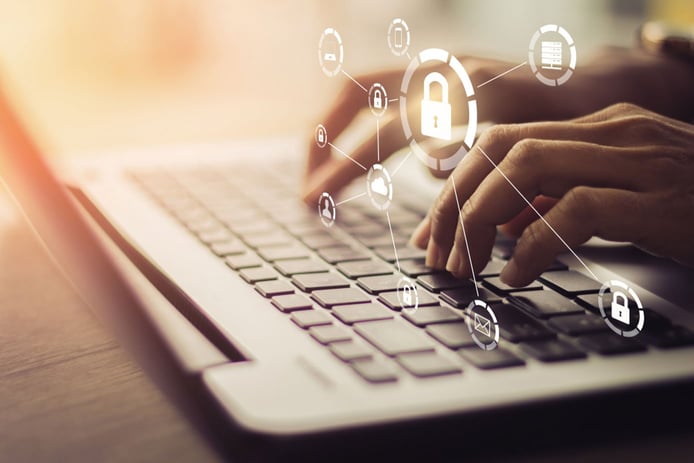 Waterfox allows users to maintain anonymity online. Waterfox can decrease the tracking of user traffic by masking the source and the route of the traffic. But Alex said Waterfox avoids implementing all of Tor's privacy features to prevent breaking the web and hampering user experience.
Waterfox's respect for user privacy is evident even in its DNA and feature offerings. It provides telemetry removal, which keeps it from seeing a user's online activity. The browser also limits data collection and only takes the bare minimum to maintain performance and release updates.
"For anyone who wants to jump on the web and not worry too much about changing things, it works. But if you want more in-depth customizations, it's there for you to explore," said Alex.
Users can leverage Waterfox's open-source technology to install customizations that fit their needs. Waterfox allows users to go beyond its browser's library to implement extensions from other stores, including Chrome Web Store, Firefox add-on store, and the Opera Extension store.
Releasing Updates with User Experience in Mind
By prioritizing user experience, Waterfox remains an effective browser option. Waterfox users can customize their browsing experience to their liking. Waterfox allows customers to choose their browser default settings and influence how the browser runs, including modifying UI density.
Waterfox also offers two versions of its software: Classic and Current. The Classic only works for those using legacy systems. But, its Current version is for the average user and gets updated regularly.
Because Waterfox is tethered to Mozilla technology, the company has to work around it when developing new updates. Alex said the team has to be careful when making changes because it places them on top of what Mozilla does. Before Waterfox releases updates, the development team tests them out for a couple of months to ensure their capabilities.
"We make sure the way we're implementing our changes works. We don't want to put people in a new browser, and then it's like we can't release an update because there are so many changes," said Alex.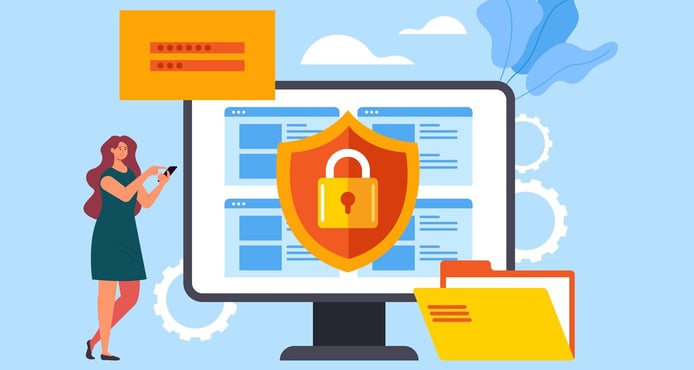 Alex also told us Waterfox has to stay agile and alert on feature releases because the market landscape changes rapidly. Waterfox typically has a rapid four-week cycle for updates.
As for what's coming next, Alex said Waterfox has a platform for Android in the pipeline. Waterfox also expanded the team to support the development and handle the onboarding of new platforms. He said Waterfox can advance the vision and push forward with new releases even when challenges come up with a larger group.
"We face some challenges with the issues that Firefox has had with setting itself as the default browser on Windows. And a bunch of the other browsers had the same issue. So we managed to fix that because it turns out it wasn't working for a long time," said Alex.
A Trusted Provider for Every Platform
Waterfox offers users many benefits through its feature catalog. Although speed is one of its primary selling points, privacy remains Waterfox's champion to win user trust. Web users from various backgrounds can also access the browser with its built-in language support — no need for downloadable language packs.
Alex said it is challenging to gain user trust because of how news spreads in the current climate. The falsehood has made many skeptical of even sending low-level browser information, such as crash reports, to providers.
"It's been a challenge over the years fixing bugs that people have because we're not privy to that data. The way Mozilla handles it is privacy-friendly," said Alex.
Alex said optics had placed browsers somewhat in a bad light. The lack of trust presents challenges because providers can't access applicable information to improve the browser experience and meet user needs.
Although many companies use data collection as a monetary outlet, Waterfox formed search partnerships to monetize its product. When a user searches with the default search box, Waterfox receives a revenue share.
Even with these challenges, Waterfox continues to improve and gain the trust of its users. Keeping its customers satisfied with the browser remains a priority, and Alex said the team looks to expand its software to other platforms.
"Getting ourselves on every platform is the key goal. If people feel comfortable using it, and there's once again that implicit trust, why not offer it to them?" asked Alex.