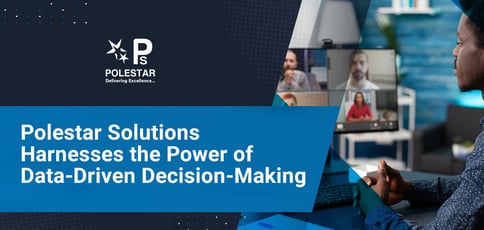 TL; DR: Polestar Solutions prides itself on empowering businesses to leverage data capabilities to streamline their processes and jump-start innovation across industries. Its tailored data management solutions allow users to discover new opportunities, enhance customer experience and operational efficiency, and maximize profitability. Polestar Solutions understands client needs and uses its expertise and resources to build data-driven strategies that companies can mobilize for present and future decision-making.
The data market has made several advancements in the last decade, with only more development to come as more companies learn to coordinate data initiatives and operationalize analytics. Big data and business analytics is predicted to grow at a CAGR of 13.5% from 2021 to 2030.
As the volume of big data increases, organizations will need to push the envelope on how they approach data analytics and its integration within their operations. Data's growth potential seems to be limitless, and its power will only drive innovation going forward, which demonstrates why businesses should take advantage of its use now.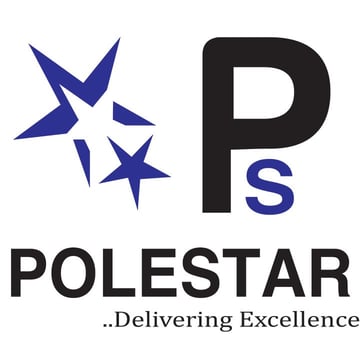 Polestar Solutions saw the opportunity to harness data power and create strategies that leverage its use when the company first launched in 2012. The founding team, CEO Chetan Alsisaria, COO Amit Alsisaria, and CFO Ajay Goenka, set out to help companies struggling with data-driven decision-making fill in the gap between business strategy and the technology road map.
"At the time, we were one of the few organizations that offered a holistic approach to analytics and enterprise performance management, and to this day, it continues to be our differentiating factor," said Varun Garg, Senior VP at Polestar Solutions. "Nine years on, many organizations are still figuring out how to unlock more potential from their data. This is where we come in."
Polestar Solutions teaches businesses how to best use their data insights and implement technology to drive operations and meet their goals. Companies can transform their business intelligence and analytics processes to push smarter decisions with its solutions.
"We provide enterprises with a unique mix of technology, business analytics, and consulting services to help reimagine innovation using intelligent big data and analytics decision systems. To stay ahead of the curve, we believe in constantly innovating and maintaining a laser-like focus on client-centricity and our delivery capabilities," said Varun.
Reimagining Innovation with Democratized Analytics
Polestar Solutions works with companies to develop strategies that provide value for their organizations. As more companies realize the importance of data, incorporating it into their core processes has become essential. By doing so, data can help them dictate and support their business decisions.
"Companies are beginning to realize that they need to implement strategies and processes which allow for data and AI to be accessible for everyone to help accelerate value from data," said Varun.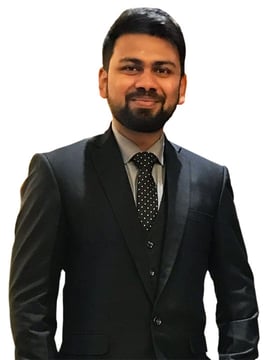 Varun said that businesses must democratize analytics to advance an IT-led transformation and innovation of their current operations. This way, they can discover more opportunities and improve operational efficiency.
Polestar Solutions also tailors its data management solutions to address client needs and accelerate business vision.
"We provide enterprises with a host of solutions which helps them transform their entire value chain with actionable insights and collaborative planning, which truly helps them in their digital transformation journey," said Varun.
Polestar Solutions offers a range of services, including data engineering, enterprise planning, and big data analytics, to help companies achieve growth. For example, one of its clients, New Look Vision Group, leveraged Polestar data capabilities and the Microsoft BI stack to reconfigure and accelerate its weekly sales reporting and minimize manual errors.
Leveraging Experimentation and Facts-Based Decisions
Polestar distinguishes itself from competitors by providing a holistic data analytics and business intelligence approach. Its solutions help companies foster strong decision-making based on facts to outperform their peers and develop a robust competitive edge.
"Our deep domain expertise as consultants and technology experts enables us to stand out from the crowd. We understand that the path to success lies in experimentation and innovation, as well as a focus on client-centricity," said Varun.
The Polestar Solutions team aligns its expertise with client requirements to provide a plan that will best improve individualized business performance. The company does not shy away from experimentation but wants clients to embrace it to unlock their potential.
"Over the years, we have consistently grown with an impressive run rate and brought visibility to our clients' businesses by enabling them to make fact-based decisions, uncover hidden opportunities from their data, and prepare them for decision-making in the future," said Varun.
By combining fact-based decisions with experimentation, Polestar Solutions empowers businesses to solve problems and enhance their approach to innovation.
The company also works with several industries, including consumer goods, retail, and pharmaceuticals, to build industry-specific analytical assets and frameworks. During the COVID-19 pandemic, Polestar Solutions created action plans to tackle challenges along the pharmaceutical supply chain as the industry battled vulnerabilities and shortages.
Standardizing Operational Processes for an Optimal Customer Experience
Nehul Malhotra, General Manager at Paytm, said that the company's experience with Polestar Solutions helped it progress in various avenues. The Polestar Solutions team listened to Paytm's needs and understood its processes to build an effective game plan that fit their requirements.
Polestar Solutions delivered Paytm a tool that was capable of standardizing its catalog processing, which further optimized performance and cost savings for the digital payment and eCommerce company.
"We have heard our clients and partners speak highly of our high-quality implementation services, flexibility, constant involvement, and resources that help standardize and customize processes, reduce manual efforts, and save their time, bringing them peace of mind," said Varun.
Varun also told us Polestar Solutions highly values its customer feedback and uses it to implement ideas or update features, an approach he thinks every business should adopt.
"Sadly, today, when customer feedback is king, it has become a lost art, with many organizations failing to put tools in place to garner those insights," said Varun.
In the case of the retail industry, Varun said businesses must leverage customer insights to enrich experience and tap into customer journeys. Retail competition is immense, and customers have a ton of information at their fingertips to influence their buying decisions. Polestar Solutions allows companies to evaluate customer behavior to understand preferences and maximize profitability with analytics.
"Adopting a data-driven approach and creating a true omnichannel solution will help retailers create seamless shopping experiences," said Varun.
On the Horizon: Expansion Into the United States and India
As Polestar Solutions enables companies to implement data technology, the company also looks to expand into new territories. Varun told us Polestar Solutions recently raised an undisclosed amount in series-A funding from a US-based strategic investor to help with its efforts.
"The investment round is driven by the significant revenue growth, strong traction (across segments and geographies), and competitive advantage Polestar Solutions has consistently established over consecutive years," said Varun. "The fundraiser is a strategic partnership and will help us deploy funds to fuel our growth in the US and India."
Polestar Solutions plans to increase its presence in India and the US geographically while strengthening its teams. Customization is another high priority for the company as it pushes to create more industry-specific frameworks to address various client needs and make data-driven strategies more accessible.
Polestar Solutions has also partnered with several technology providers to empower companies to generate technology-led innovation to streamline their processes, helping improve enterprise performance management across industries.
"We are optimistic about analytics in the near future where we shall see organizations, across all spectrums, incorporating data as their way of life," said Varun.