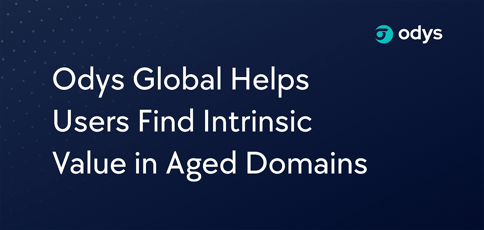 TL; DR: Odys Global offers domain investors a marketplace of aged domains that helps them build authority in a shorter time frame. Its comprehensive market analysis includes a due diligence process and provides users with detailed historical records on all its domain names. This way, investors can purchase domain names with peace of mind, knowing that their domains will have brand authority and intrinsic value. Odys Global plans to release managed hosting plans to pair with its domain services by the end of 2022, creating a more comprehensive user experience for customers.
Domains are essential parts of a website's identity. They not only allow computers to find a site but also lead web visitors to a brand. With the right domain name, companies can get a head start on their competition. No wonder many leading brands pay top dollar to capture their domain names.
According to Moz, a domain name can affect a website's overall SEO score, even though it is not directly related to the Google ranking system. Domain names play a role in achieving memorability, reachability, and branding authority. This is why domain investors, marketers, and business owners need to find domain names with the best intrinsic value. But this task is easier said than done.
Fortunately, businesses can turn to Odys Global to save years in building authoritative domain names. Its marketplace of aged domains offers users value they can't find anywhere else. Investors can rest assured that the domain they purchase is thoroughly researched and will offer the greatest ROI because of its historical record.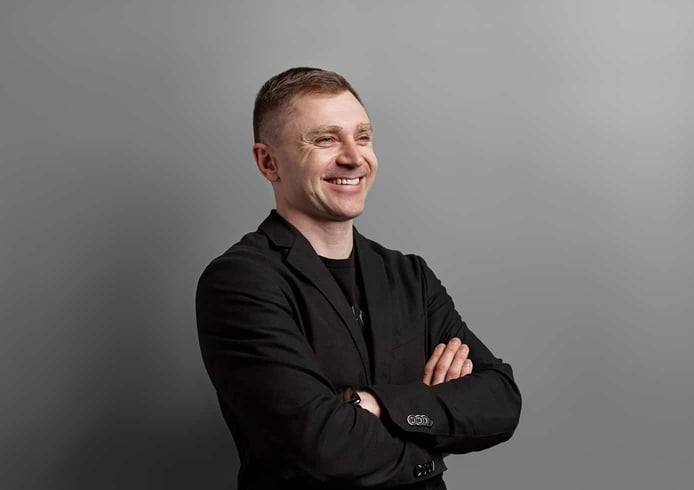 "I find that intrinsic value in branding, trust, and authority that the domain as an entity of the former website had for all these years is something that could bring lots of extra value," said Alex Drew, CEO and Co-Founder of Odys Global.
Odys Global provides a comprehensive market analysis on aged domains and value to save customers time and money. The domain company ensures investors will find domains with clean historical records that can help them build successful websites and brands that get a head start over the competition. Its marketplace helps match investors with domain names that have organically harnessed brand authority over the years.
"The older a domain is, the higher the chance it might have been exposed to links and authority over the years. The due diligence angle is becoming more and more popular. So investors are becoming more conscious of how important it is to check historical records," said Alex.
Investing in Aged Domains with a Niche Triangle Approach
Before Alex Drew founded Odys Global, he spent many years buying and selling domain names. During that time, he would form valuable domain portfolios based on specific criteria and trade names for high-value returns. Alex used these guidelines as the stepping stone for creating Odys Global. Using this experience, he decided to target the niche of aged domains while positioning domain names for value with a triangle approach.
"So the first part of the triangle approach would be great naming, the second would be the due diligence process involving trademarks. And the third one would be SEO value, which mostly reflects the historical records of the domain and the references that the domain might have organically harnessed throughout the years," said Alex Drew.
Each characteristic is crucial in how the Odys Global team chooses domains for its marketplace. Every domain in its marketplace must go through its comprehensive authority analysis to be listed. Alex said he didn't want to go broad with domain names and looked to differentiate the company from its competitors with the aged domain niche. By targeting aged domains, Odys Global could offer highly brandable domain names that have intrinsic value in multiple ways.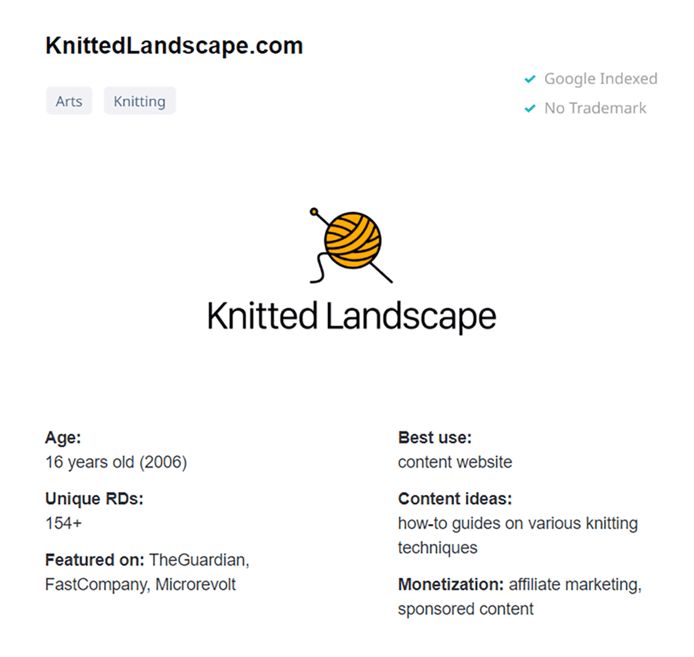 Odys Global strongly focuses on the process of due diligence for its domain selection — a significant attribute that sets it apart from competitors. This step helps the company deliver only the best for its customers.
"You don't want to invest or buy a domain for your future project knowing that it might have been exposed to abuse in the past. We thought this would be a good way to bring more credibility to our domain investors, knowing that we protect them from trademark liabilities and so forth," said Alex.
The last step of Odys Global's triangle approach is assessing for SEO value. The Odys Global team uses characteristics, including earned trust, links, and mentions on other authoritative sites, to determine brand authority, which affects the overall SEO score for a website. Odys Global essentially deep dives into the historical record and performance of the domain to propose its value.
Helping Investors Make More Conscious Choices
Odys Global's emphasis on due diligence has allowed it to deliver only the best names in the aged domain market. By doing so, customers can save time and money researching the viability of domain names and not waste their investment on low-ranked domains. Its in-depth value estimates and personalized monetization strategies help investors make better decisions and choose specific domains that align with their business.
The Odys Global acquisition team prioritizes a seven-step due diligence process when acquiring new domains. This process allows the team to break down factors that can affect a domain's age and value, setting a foundation for its marketplace. The team checks for anything that can invalidate a credible domain, including trademark lawsuits, hacking attempts, bad PR, and other potential conflicts. Odys Global also employs this strategy when accepting third-party domains.
"We have to say no to 99% of the domains that get submitted, and that drastically improves the conversion rate. So whenever a new domain pops up in the marketplace, it becomes its own event because everyone knows we have a strict duty," Alex said.
Domain investors can count on the credibility of Odys Global services. The company has done a lot to raise awareness of the risks that come with domain investing. Its due diligence process has grown so popular that even big-name brands have caught on and featured essential SEO metrics and domain age in their auctions.
"We've started putting emphasis on some of the less important aspects of domains as assets in the industry. Then we've noticed big players putting emphasis on those as well. We've managed to somehow influence some of the traditional domain players into paying attention to the historical records," said Alex.
Odys Global also teaches customers about domain investing on its podcast, addressing methods to make effective domain decisions. The company sets out to help investors view the domain industry through the lens of its due diligence process. "We have started a campaign called the seven steps of due diligence by Odys. What I am most proud of is being able to raise awareness of the risks associated with domain investing that most traditional investors don't realize exist," said Alex.
Expanding Traditional Services with Managed Hosting Options
Odys Global seeks to deliver a more comprehensive user experience by adding hosting to its offerings. Since hosting and domains go hand-in-hand, many Odys Global users have asked for a hosting solution from the company. Alex said the Odys Global hosting plans are on the way and will go live by the end of 2022.
"We're going to keep it based on demand. So we're going to identify some basic requirements to get it started. And then we're going to ship and then fix based on the demand," said Alex.
Odys Global plans to release shared hosting first and then have packages depending on the use of the domain. Many investors purchase domains to sell, park, or own them as an asset. These types of investors will most likely need shared hosting, whereas users that have invested in a domain to build an online presence may need VPS or dedicated hosting. But one thing most Odys Global users agree on is the need for managed services.
"Our quick win would be managed hosting. Most of our clients usually see value in managed hosting. The majority of people prefer contacting their account management manager directly to resolve their problems rather than dealing with them independently," said Alex.
Managed hosting will alleviate many administration burdens for Odys Global customers while streamlining their domain business processes. With its hosting plans, Odys Global will allow customers to tackle multiple tasks with one solution.
"The problem up until this point was that to help our customers, we have to get access to their hosting company, but that took a lot of time. When you can access their account directly with their consent, that saves a lot of time for both them and us," said Alex.