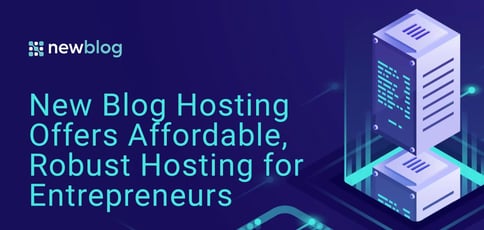 TL; DR: New Blog Hosting aims to meet the needs of small- and medium-sized businesses with a full range of shared hosting services that run on its own infrastructure. The company's comprehensive approach offers other value-adds for SMBs, including email accounts, security, and backup services. New Blog Hosting takes pride in delivering flexible products and in-depth customer support. And it is expanding its presence with more robust marketing and outreach.
New Blog Hosting was no stranger to the business-focused internet economy when David Allen purchased the company in 2012. David and his business partner Michael have more than 40 years of combined experience in the industry. They pride themselves on what they call "an old-fashioned approach to doing business."
Over the years, the New Blog Hosting team has adapted to market trends and also pivoted to address the COVID-19 pandemic. Through it all, the company has retained its commitment to deliver excellent service and performance with competitive pricing. That is especially important since it primarily works with small and medium-sized businesses and blog-focused solopreneurs.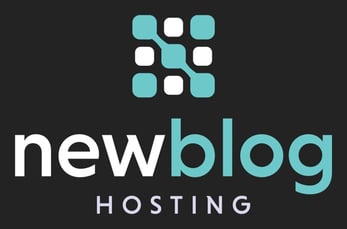 "We're a low-budget-on-the-customer-side type of environment," David said. "That has increased what we can do and what we can take to market. We can now say that we have the same storage as a big-box host, but we can do the same setup on a smaller scale."
New Blog Hosting delivers a mix of hosting services, including security, email, and standard domain-management tools. It offers three tiers of shared hosting packages, at basic, premium, and VIP levels. Each provides a unique combination of services and resource allocation tailored to the needs of entrepreneurs.
"We have gone through some changes, and the hosting industry has gone through some changes. Everybody has been faced with the need to adapt or exit the market," David said.
New Blog Hosting chose to adapt, and it plans to serve bloggers, entrepreneurs, and SMBs well into the future.
Hosting Trends Affect Market Competition
The hosting market has seen a few major disruptions over the last few years. One of the most significant, from a budget-hosting perspective, was cPanel's pricing model change in 2019.
That adversely affected budget hosts with many accounts on individual servers. Many resellers and shared hosting providers couldn't survive, and others have had to substitute a different control panel with a less-rich feature set.
But the cPanel change couldn't have come at a more opportune time for New Blog Hosting.
"In August 2019, we decided to get some datacenter space," David said. "So we just moved everything in-house. And that has been the saving grace for us."
Moving to its own infrastructure allowed for improvements in virtualization that make it easier to deliver reliable and robust shared hosting experiences. Virtualization also reduces overhead and lowers cost for consumers.


Another benefit came from using its own hardware within a datacenter. New Blog Hosting leveraged some capital upfront, but now its monthly bills are lower, leading to a long-term lower cost of ownership. The company enjoys the flexibility to innovate without worrying about diminished margins.
"On the servers, no matter what you build, whether you manage it or not, resellers make their cut on the hardware," David said. "We figured out that if we remove that cut, we can get a datacenter within 15 minutes of our technicians and have a technician on site. So not only can we cut our costs, but we can do what we want to do."
Size and Focus of a Provider Translates to Cost and Quality
Businesses often rely on smaller hosting providers because they are easier to navigate — and often less expensive — than the major cloud providers. Smaller hosts can also deliver personalized service in an accessible way, even without a costly supplemental support agreement.
"We may get a customer who asks us to rebuild a website," David said. "That's not something we do every day. But that feeds into the next client who can make a few extra thousand dollars per month if we make one adjustment for them. As long as it's at least break even, we'll generally try, depending on what it is."
New Blog Hosting offers several services beyond hosting accounts that provide businesses with plenty of additional support. Its CodeGuard product is an automated daily backup with built-in file-change alerts and malware detection that protects against data loss and corruption. Its VPN offers browsing privacy for up to five simultaneous devices and its SiteLock Website Security option scans for malware and protects online reputation through blacklist monitoring. The company also provides email services optimized for spam filtering and email archiving.


Although the company's mix of products and services compares well with that of other players in the industry, David is most proud of New Blog Hosting's commitment to customer support. That translates to more precise deployments that ultimately reduce cost and complexity.
"We can go to some of these midmarket companies and tell them that we can meet their needs on a smaller scale compared to the big-box providers," he said. "We've been able to turn some heads and invite them to sit down and chat. And at times, they'll work with us, but they want some of the big-box abilities. We can tie the two platforms together. You can run your smaller stuff here, and you can run your availability stuff over there, and we can manage both."
New Blog Hosting Offers Robust Services and Personalized Support
The hosting industry has seen pressure arise from the cPanel pricing change, the COVID-19 pandemic, and advancements in virtualization technology. New Blog Hosting has adapted to those changes and is positioned to thrive. Its investments put it in a strong position as the industry continues to evolve.
The company's size and scope give it the tactical flexibility to optimize services for customers while remaining responsive to support requests. Fine-tuning services helps avoid the "product in a box" phenomenon that serves specific use cases with generic solutions.
"Because it's the pandemic, you've got to keep the budget much tighter and less flexible," David said. "So big companies like ours maybe do too much work on some projects, and maybe we didn't make every dollar we would have made in a nonpandemic time. But we're here to get it done."
New Blog Hosting's next big move relates to marketing. The company is small but highly rated, so it relies on word-of-mouth advertising for new clients. But future growth depends on acquiring new customers through traditional advertising channels, so the company is investing in a more advanced marketing platform. The timing of that work is crucial as the pandemic and its aftermath have upended the industry.
"I understand the pandemic affected everybody," David said. "We weren't allowed to work remotely anyway. So we just kept working and put out several newsletters suggesting that if our customers need assistance, we're here to help you. But as far as our business practices go, we never slow down."