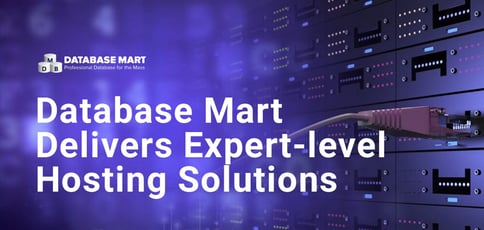 TL; DR: Database Mart offers a wide range of hosting solutions to enterprises and the general public. It provides various hosting packages with advanced performance and security suitable to several customer demographics. The company leverages its expertise to help customers find operational success through its self-guided knowledgebase portal and customer support live chat/ticket (email). Database Mart's servers and datacenters run on state-of-the-art infrastructure, guaranteeing superior experience and high-level performance.
When choosing a hosting provider, customers must consider a long list of services. Users have to think about RAM, customer support, security — all of the features that meet their needs and workload outputs. Service drives the hosting industry, and it's what hosting companies offer that influences buyer decisions and keeps them in the long run.
Database Mart serves as a prime example. The company's support has been a top-selling point for its customers and has also helped it retain its customer base over the years. One of its users, a programmer, had limited experience managing servers and had trouble setting up their SSL certificates. This user contacted the Database support team and left a review.


"I had a serious performance problem, not caused by your infrastructure but by my lack of experience with SSL certificates. Your support staff worked with me through several rounds of suggestions to help me find my feet. The analysis report you provided, plus a recommendation from a friend, led me to a new approach which solved the problem," said the Database Mart user.
This client testimonial is just one of many showcasing Database Mart's diligence toward customer support.
Founded by a group of hosting experts in 2005, Database Mart provides clients with their essential hosting and database needs. The company has more than 100,000 clients in more than 160 countries, which is telling of its success.
Database Mart is committed to helping customers find their footing in digital transformation.
"Database Mart LLC focuses on providing the most cost-effective service for all kinds of legal business… A customer can get all necessary services in one company and get the biggest convenience," said a Database Mart representative.
Reliable Hosting Services at Reasonable Prices
Database Mart prides itself on delivering reliability coupled with cost-effective solutions. Based in Texas, Database Mart has three datacenter locations in the US, including Dallas, Texas, Denver, Colorado, and Kansas City, Missouri. Customers can test different datacenters online to see which best fits their needs and network speed.
"Database Mart LLC provides several hosting services and is a resource-rich hosting provider that has strong comprehensive capabilities," said the Database Mart representative.
Users can choose from five product plans. Database Mart's VPS package is its most popular and offers full root access, unlimited bandwidth, and top-level data backups, among other features. Customers can also use its VPS on every legal field, including RDP browsing, VPN, Forex, and SEO tools, among others.
Database Mart provides GPU servers that are simplified and run on high performance. This product also comes with free GPU management that helps save customers time, money, and space with services such as server manual reboot and hardware replacement.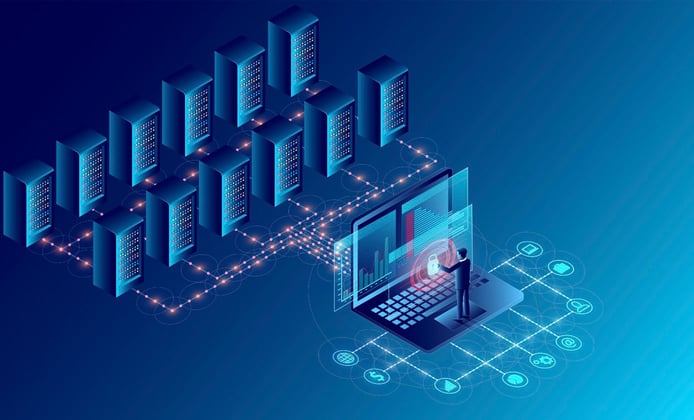 "Our GPU servers are widely praised because of their unbelievable high-cost performance. Optional GPU models and plans enable customers to host games, video, AI, machine learning, and deep learning easily," said the Database Mart representative.
Its bare metal server plans start from $45 a month and come with several benefits, including greater processing power, complete control of software stack, and more consistent disk performance. Database Mart also eliminates noisy neighbor issues and provides imaging capabilities that create a seamless experience when scaling workloads.
For customers looking for high stability, safety, and performance, the Database Mart representative recommends its SQL-based dedicated servers. Its features include Windows load balancing and SQL server mirroring, hardware RAID card, Windows server standard edition, and all the other qualities of its bare metal server.
Meeting Customer Needs with Technical Support and Security
Database Mart not only caters to customer needs but also equips its customers with the knowledge to advance their technical processes. The company has a dedicated portal called Knowledge Base on its website to help customers save time and empower them to take the initiative along their web development journeys.
Customers can find many self-guided solutions to various issues in the Knowledge Base. The instructions are detailed and include pictures to make it easy to follow. Customers can access this resource to streamline their processes without waiting on support, whether it involves a problem with an operating system or a database connection.
Customers can also access 24/7 support from Database Mart's Live Chat and ticket (email), run by its customer support department. The team works hard to deliver comprehensive technical assistance and respond to requests within two minutes in a chat and a one to two-hour turnaround time in a ticket.
And no need to worry about the quality or whether a real person is sitting behind the chat. The support team consists of more than 50 in-house engineers and developers with wide-ranging experience in the hosting industry. With the Live Chat feature, users can ask questions on any topic, from server troubleshooting and software installation to hardware replacement and proactive monitoring.
Database Mart also proves its reliability through its security features. It provides continuous remote data backups to ensure data safety and minimize the risk of data loss. And it secures customers' internet traffic and online businesses with HTTPS, FTP over SSL, and SQL Server over SSL encryptions and certificates.
The hosting company also has around-the-clock security on-site. Its technicians maintain physical security and keep cabinets locked. All of Database Mart's dedicated servers live behind firewalls, which prevents Internet attacks. High-level security remains a priority for the company at all times.
Providing Valuable Add-ons and Features
Database Mart prioritizes value and delivers customer satisfaction with customized add-ons and features. It offers a multitude of options that customers can choose to their liking. Its bandwidth feature has been essential for a significant portion of its client base.
"Free unmetered bandwidth is one of the advantages of Database Mart LLC as many providers charge for extra bandwidth traffic. Per our test, the download and upload speed on their servers can reach 98% of the allocated bandwidth," said the Database Mart representative.
Customers can choose from bandwidth plans with various upload and download speeds, ranging from 49 Mbps to 200 Mbps. Database Mart also allows customers to customize their backups by using Remote Data Center Backup.
"For disaster recovery, Database Mart LLC regularly backs up their VPS (vhd file) and shared plan data. You can also order remote desktop add-on services to make your own backup schedules," said the Database Mart representative.
Database Mart also gives customers the flexibility to add extra IPs, CPU, memory, disk, and firewall at any time and to choose their domains. The company accommodates both Windows and Linux-based web operating systems and, throughout its existence, has always guaranteed the most significant aspect to website performance.
"With 16 years of service experience, Database Mart LLC promises a 99.9% uptime for all of the services," said the Database Mart representative.