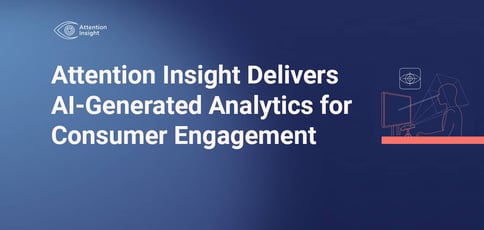 TL; DR: Attention Insight delivers an AI-powered platform that helps users optimize landing page and ad design without the research headaches. Its platform makes A/B testing that much simpler with tools that leverage deep-learning algorithms and eye tracking studies to produce 90% to 96% accurate design comparison results. Companies can use its attention heat maps to target areas for improvement and pinpoint successful design decision-making before launch. With Attention Insight, users can enhance their webpage layouts with complete confidence.
Capturing a customer's attention has long been the catalyst for business success, from old-world merchants hawking fresh goods to employees spinning advertising signs in the streets. Grabbing user attention is how companies succeed in the sea of distractions and competitors in their fields. But the digital age has made customer engagement harder to attain as social media and other online content vie for consumer attention. Not surprisingly, the human attention span has dwindled in recent years, dropping to eight seconds, which is a 25% dropoff in only a few years, according to Microsoft.
A business's landing page can be its greatest asset or its biggest failure. Companies use eye-catching design and engaging content to keep casual visitors long enough to turn them into customers. But, if businesses fail to build an effective landing page, they will be abandoned by consumers. Something no company strives for.
Businesses that rely primarily on their websites for conversions, sales, and revenue must provide an engaging user experience at all times. But, this can be a challenge if businesses go in blind while having to make tough decisions on webpage design that will make users want to keep clicking. Fortunately, Attention Insight helps companies gain the visibility necessary to validate their concepts for landing page performance.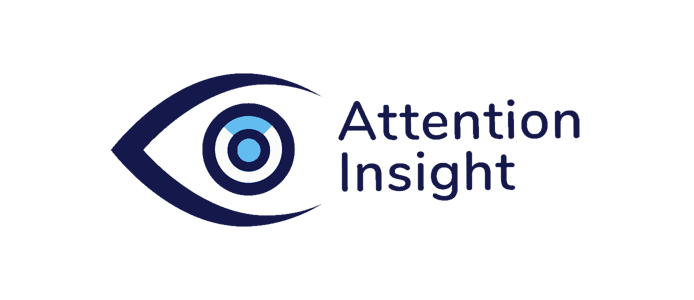 "Attention Insight's AI platform for human attention monitoring enables marketers and business owners to optimize their campaigns before they launch. AI-powered attention heat maps provide insights on what their clients see when interacting with the design," said Kamilė Jokubaitė, CEO of Attention Insight.
Attention Insight leverages AI-powered technologies and deep-learning algorithms to enable businesses to launch webpage layouts with full confidence. With its tools, companies can garner critical insights to help them create concepts that drive consumer engagement and determine what designs work for improvement.
Analyzing Webpage Layout for the Best Engagement
Attention Insight offers various features within its platform to allow users to optimize design. The highlight of the platform, however, is that it is powered by predictive analytics that has 94% accuracy. Users can make decisions based on AI-driven insights with peace of mind, trusting that their landing pages will capture attention.
"Our platform is used by more than 17,000 customers worldwide. Currently, the predictive analytics market is booming, with Attention Insight leading the shift," said Kamilė.
Attention Insight checks off the research stage for companies, supplying them with reports supported by real eye tracking studies for engagement decisions. Its attention heat maps let users see where most visitors focus when landing on a page. These heat maps use AI to predict shifts in visual attention based on 70,000 images from these studies.


"Attention heat maps and the ability to test before a campaign goes live is a definite customer magnet. It enables them to cut time and costs from traditional user research approaches, which provides them with a competitive edge," Kamilė said.
Companies can gain accurate results without testing their concepts with human participants. Attention Insight uses the data its team collected from its own studies and open-source datasets to feed its deep-learning algorithm. With this data, Attention Insight can train its algorithm to perceive conceptual designs and images like humans do for trial-and-error stages.
Attention Insight uses Convolutional Neural Network (CNN) for its algorithm. This deep-learning system mimics the structure of the biological brain and how neuron layers work to capture results that match human behavior. The Massachusetts Institute of Technology has also validated all of its accuracy tests that span multiple individual participants with different backgrounds, which helps the company target various areas of interest.
"My favorite aspect of Attention Insight is its platform flexibility to meet the needs of different client groups. With us, they can test anything from websites all the way to packaging and shelves and enable them to reach their business goals faster," said Kamilė.
Empowering Users to Implement Optimizations During Pre-Launch
With Attention Insight, companies can alleviate research burdens and better test webpage layouts with freedom. Its platform has multiple standout features, including its attention heat maps, focus maps, and design comparison charts, to help users along their web design journey.
"We created the platform with a vision to empower users to implement optimizations in pre-launch stages, saving time and budgets on traditional A/B tests and user research," said Kamilė.
Companies don't have to make design choices marred by the uncertainty of their outcomes. Attention Insight lets users see which design elements speak more to their visitors. Its heat maps point out specific areas on a webpage that are successful, with warm-to-cold colors representing the visual display. And companies don't even need true human traffic to make these decisions, helping them find success even before release.
"The best thing is that clients can iterate as many design versions as they want since they are not limited by the need to drive traffic to the site, spend ad money or invest in focus groups," Kamilė said.
Attention Insight also allows users to define Areas of Interest for their websites and customize their attention reports. Its Focus Map shows users which part of their design visitors notice or miss within the first three to five seconds. Attention Insight also has the option to test video advertisements per request. Companies can leverage these tools during their A/B testing to compare and determine which layouts will be more optimal.
"Our platform brings marketers the ability to improve conversions and ad performance while optimizing their websites and ad campaigns. Consumer insights can optimize packaging designs and their performance on shelves while improving the ROI of the planned changes," said Kamilė.
Building New Features Set to Consumer Needs and Feedback
Companies can count on Attention Insight to deliver world-class analytics tools for their campaign and web launch processes. Users don't have to worry about how to gather accurate performance feedback prior to launch, which does away with expensive focus groups and meaningless traffic tests. They can drive conversions easily and effectively. And Attention Insight continues to develop new features to improve its platform.
"We're constantly updating our product and adding new features. The latest one is a custom report, bringing them an opportunity to share their test results with the team or clients, and a focus map which enables clients to see exactly what elements were viewed by their user," said Kamilė.
These two new features will help businesses better understand and improve user interactions on a more accessible level. Kamilė told us that the Attention Insight team values transparency, innovation, and a client-first mindset, which is what its efforts stand on when developing. Customers are always prioritized, especially in this most recent launch.
"Our new feature builds are based on consumer feedback and the needs of the existing client base. We are also looking to the newest trends in AI and eye tracking fields," Kamilė said.
As for what's next, Kamilė explained the release will feature more insight capabilities. "We're now working on a recommendation module that enables clients to get insights on average visibility scores of different design elements."