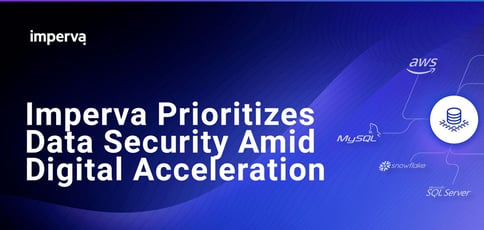 TL; DR: Imperva provides companies with a unified security platform to protect their applications and data in the era of digital acceleration. Imperva's data security solutions allow users to deploy applications faster without worrying about the threats of data breaches and attacks in the future. The company streamlines security management and offers valuable ROI by providing teams with a comprehensive package that includes automated detection, predictive analytics, and protection against API attacks, all in one place.
Throughout history, the world has seen innovations that have shaped and reshaped society as far back as the development of aqueducts and concrete by Ancient Rome. From 1830 to the present, several prominent periods of innovation have stamped the march of progress. The age of steel, steam, and railway gave us the future of mobility; the industrial age brought the mass-production lines that helped create today's consumer products; and the mid-20th century development of electronics brought consumers TVs and the first computers.
These waves of new ideas have transformed our lives, mainly for the better. The pace of innovation has moved increasingly fast in recent years, and digital acceleration doesn't look to be slowing down. In this digital age of the internet, modern-day companies look to solve our everyday problems by releasing new applications as solutions.
"Everything is digital. In the last few years, we've seen this acceleration toward getting applications online faster, using whatever means possible, that could be modern technologies delivered through cloud service providers and used in a legacy environment," said Tim Chang, Global Vice President at Imperva.


With this increase in applications, companies are compiling more data. But this shift comes with its pitfalls. Personal information such as financial data from bank portals or online medical records is now within reach of cybercriminals and in danger of breaches.
"Over the last year, we've analyzed billions of requests on the internet and have found that nearly 30% of traffic is coming from bad bots. These bad bots are automated attacks trying to steal or scrape data and disrupt digital businesses. These attacks are sophisticated, and the attacks change often, making it hard to detect and defend against," Tim said.
For 20 years, Imperva has provided companies with enterprise-grade cybersecurity to combat cyber attacks. Its unified platform allows users to protect their data far beyond the minimal encryption and backup solutions. Businesses can gain visibility of their data activity, automate risk detection and response, and secure evolving infrastructure across all data assets.
"This hybrid approach of the cloud and on-prem is where we play well because we can help organizations protect their applications and data no matter where it is. It's been exciting working with clients across the board on this journey toward getting their apps online and securing it at the same time," said Tim.
Imperva's Consolidated Platform Streamlines Data Protection
Since its inception in 2002, Imperva has grown to become a leader in the cybersecurity industry that creates pathways for streamlined data protection everywhere. The company has worked tirelessly to develop a host of solutions covering all security fronts for its clients.
"As our portfolio has grown, our business has also been fueled by consolidation that organizations are going through. So they can do more with fewer solutions and effort, all to secure their digital efforts," Tim said.
One of the digital efforts Imperva secures is application development. Its platform allows developers to create applications with peace of mind and improve deployment speed without worrying about vulnerabilities and bugs.
"Development teams can have confidence that they'll meet those deadlines and have the right security controls in place, whether compliance regulations on the data side or basic blocking and tackling on the application side to take care of DDoS," said Tim.
With Imperva's proactive approach, companies can use activity monitoring sensors to track and accommodate various use cases, including the supply chain or zero-day attacks. This way, Imperva can protect everyday applications and data collection from attacks.
The Imperva platform also shares predictive analytics to give users risk visibility and threat detection and prevention resolutions. Overall, Imperva's solutions allow companies to save time and money, and discover peace of mind by eliminating the inefficiencies of disjointed security tools.
"In order to move faster, we need to consolidate what we have. And more and more organizations are moving to us because they realize they don't need more solutions. They just need Imperva," said Tim.
A Hybrid Security Approach Allows Businesses to Deploy At Scale
Imperva assists clients through all stages of digital transformation and cloud adoption. The company offers a common, consistent approach that can accommodate any hybrid environment, including combinations of legacy applications and data on-premises, and new repositories in the cloud.
"We've done this for 20 years now. We know databases, speak SQL, and understand what all this means. And we built it to work for organizations. So you don't need to be an expert to secure your data no matter where it is," Tim said.
Tim also told us the market is experiencing a shortage of data security expertise. Many organizations or security engineers don't specialize in securing databases, which poses a massive problem.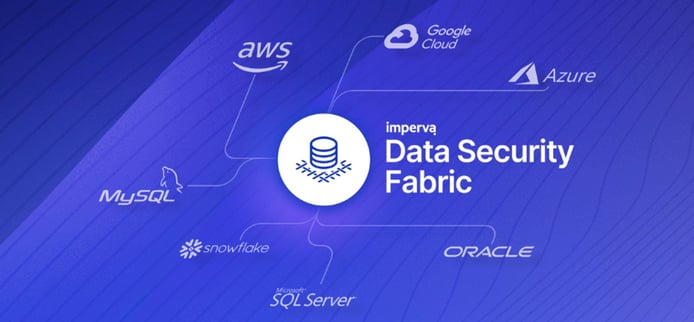 "Data is usually the hardest part to secure," said Tim. "Organizations believe identity access management or perimeter and network security or even encryption are good enough. But, as we've seen over the last few years, breaches continue despite all the investment in those areas."
Imperva employs a different method to combat vulnerabilities and attacks by monitoring the data itself. Imperva allows security teams to track the location of sensitive data, identify who has access, and determine when abuses occur to mitigate risks.
Companies also can use Imperva to expand upon legacy database protection to secure modern cloud data architectures. Companies can also leverage its automation to scale with the accuracy needed in this ever-evolving cloud environment.
"So it's been great to see our customers deploy us at scale so that they don't need to hire an army of experts in database security," said Tim.
How the Use of APIs Has Changed the Security Landscape
Organizations have recently increased their use of APIs to open up their digital ecosystems. APIs help companies make seamless designs, connect to third-party apps, and communicate internally with services that can talk to each other. But its integration into modern technologies has also lent to the security landscape's complexity.
"Because of digital transformation, organizations have had to look at APIs to accelerate the information they're serving to end-customers or other services or applications," said Tim. "And those APIs are expanding rapidly and represent a huge risk because development teams can quickly develop these APIs without much security oversight."
Imperva provides continuous protection of API inventories by enlisting automation and machine learning to detect and classify changes to sensitive data to determine threats and risks. Tim told us the company plans on improving its endpoint security going forward.
"We're excited about providing even more robust capabilities for our customers to protect APIs against the traditional, the sophisticated, the automated use cases for fraud or DDoS," Tim said.
As long as there is data, companies will need high-performing security measures to protect critical business information and records that fuel their operations. Thankfully, Imperva doesn't look to be going anywhere.
"No matter where the data is and what kind of form it comes, we're always going to be there to protect data, structured or unstructured, or even mainframe. And that's what's exciting about this company is that we love to innovate. The innovation that was in our blood in 2002 is still here today. So that keeps us going," said Tim.