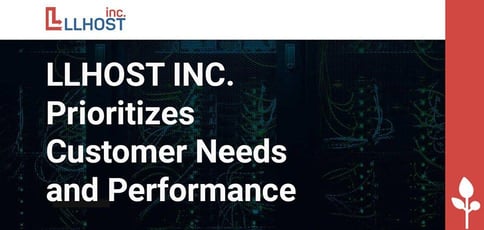 TL; DR: LLHOST INC. gives customers highly performant virtual private servers and unparalleled customer support. The company focuses on customer service as a pillar of its business values and delivers on that front with a 15-minute response time. Website owners can count on LLHOST INC.'s commitment to ever-improving hardware and hosting solutions with low latency.
Small to medium-sized businesses have many reasons to consider upgrading from shared hosting to a virtual private server (VPS). VPSes can rival some features of dedicated servers and the cloud at a fraction of the cost. Those include improved security, more bandwidth, disk space and uptime, greater flexibility and control over things like portals, and privacy policy. The list goes on.
But the strongest case for VPSes may be how easy it is to build a truly self-contained virtual private network (VPN). These anonymous networks appeal to small upstart firms looking to scale online, especially in legally gray sectors like crypto and cannabis. Because they cloak IP addresses, VPNs allow for incognito monitoring of competitors. Further, those IP addresses can be "located" anywhere your VPS has server access, making it easier to bypass local copyright, censorship, licensing agreement, or price discrimination barriers. Finally, VPNs allow remote work to occur anywhere in the world — even on public wifi — without risking data leakage.
Unfortunately, there's a catch (isn't there always?). While affordable, a VPS upgrade requires a lot more IT muscle than that required for shared hosting. This is why, when the inevitable glitches happen, you want a hosting partner with a proven track record of stellar customer support.


This is where a shop like LLHOST INC. stands out from its larger, more impersonal competition. With 15-minute customer-inquiry response times and 24/7 (no holidays) coverage, LLHOST INC. matches the support of bigger hosting companies while adding a human touch, according to Product Manager Igor Strelyanii.
"At the heart of our success as a brand is our multinational and geographically diverse team, which shares a common ideology of delivering exceptional service," Igor said. "We recognize that behind every support ticket, server, and invoice, there are real individuals with unique needs, emotions, challenges, and aspirations."
Building a Culture of Customer Support from the Ground Up
From the beginning, the human element has been central to LLHOST INC.'s evolution. In fact, Igor befriended LLHOST INC.'s founder and CEO, Vladimir Tasnicenco, online. The two met on web hosting forums in the late 2000s and bonded over the rapidly growing industry's enormous potential. To this day, Igor credits Vladimir with introducing him to the full scope of the web hosting world.
When Vladimir started out in business, he limited his focus to servicing the hosting needs of a few IT firms. His core principle wasn't so much making a profit as it was simply building the kind of reliable and flexible hosting infrastructure he would want for himself. As those early efforts progressed, Vladimir noticed that clients put particular emphasis on getting the best possible customer support, which was apparently something the market lacked. So when LLHOST INC. started offering hosting services to the general public, he knew his team could build a name for themselves in this area. That's how first-rate customer support was coded into LLHOST INC.'s founding DNA, and it remains a core value today.
The 30-person team pursues this end by being proactive. Instead of waiting around for customer complaints to paint a picture of emerging support needs, they reach out to customers directly. "We actively engage in gathering feedback and requests from our clients regarding the services they require," explained Igor. "Upon aligning these needs with our current business opportunities, we develop new services and features tailored to meet their demands."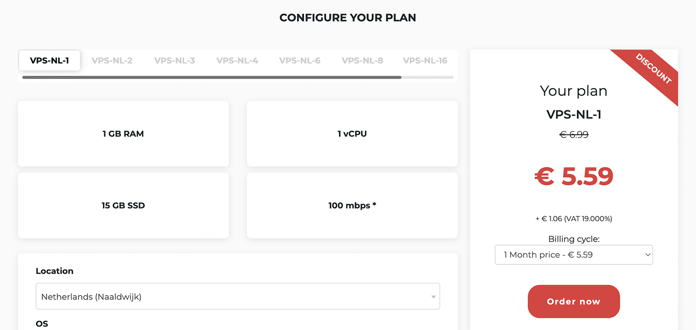 Based in Europe and officially founded in 2017, LLHOST INC.'s main focus has been VPS hosting packages, but the company also does a fair amount of business in VPN and IT outsourcing. Going forward, LLHOST INC. plans to add products and services, but virtual servers and networks will always remain their core strength and main appeal to customers, Igor said.
"Overall, we emphasize the importance of delivering an exceptional customer experience," he added. "We view this as a combination of providing high-quality services and offering outstanding support. Our team is dedicated to ensuring that both aspects exceed our clients' expectations, thereby fostering long-term relationships and maintaining customer satisfaction."
Igor said his company treats clients like they are people rather than customers, and when those people have problems, it deals with them holistically rather than as self-contained, individual issues. "This people-centric approach, rooted in understanding and empathy, sets us apart and enables us to function as true business partners for our clients," he said.
Offering Unbeatable Industry Expertise
While customer service drives the brand, LLHOST INC.'s back-office skills keep its products and services running smoothly. With more than a decade of experience in the hosting, network and development industries, the company has deep knowledge about the complex and ever-evolving machinery that forms the backbone of the internet.
One metric to measure these skills is uptime rate. Uptime is the amount of time a server remains functional without shutting down. Obviously 100% uptime is ideal, but unfortunately that's impossible. Scheduled reboots, other preventive maintenance, and unforeseeable emergencies are bound to happen. The goal is to get as close as possible to 100%.
Most hosting companies can achieve 99% uptime (meaning your server will be unavailable 15 minutes a day or 8 hours a month). By industry standards, a 98% uptime is considered unacceptable. This works out to 14 hours of downtime a month, a level that can start to negatively impact things like search engine optimization and web user satisfaction.
LLHOST INC.'s uptime rate is 99.9%, which speaks to the quality of its web infrastructure expertise. According to Igor, much of this back-office performance hinges on knowing how to choose the best datacenters. Over the years, he's developed a set of criteria to meticulously evaluate these all-important facilities and decide whether they're worth partnering with.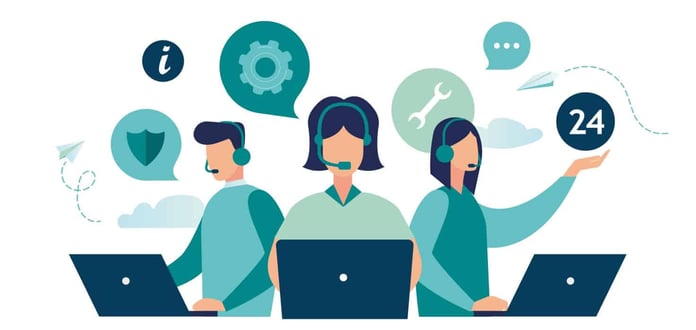 The multinational and geographically diverse team at LLHOST INC. offers not only deep industry knowledge but also a truly global perspective. This is why, for example, it's one of the few European hosting providers that accepts payments from any country in the world and in any currency: bank cards, PayPal, WebMoney, and cryptocurrencies, among others.
While not as visible as its customer service, LLHOST INC.'s commitment to delivering superior quality at the same price point as its competitors has also contributed to its success. "This emphasis on added value is a fundamental aspect of our offerings," said Igor. "For example, within our current services, we include premium-level support SLA and top-tier network connectivity without incurring additional fees. These features are encompassed within our competitive pricing structure, reinforcing our dedication to providing exceptional services and nurturing long-lasting client relationships."
Embracing the Future While Retaining Core Competencies
As LLHOST INC. evolves, it plans to broaden its service portfolio in various ways, said Igor. "Although our current expertise lies in offering conventional unmanaged virtual private servers and virtual private networks, we aim to integrate an array of more 'classic' web hosting services, including domain registration, SSL certificates, and beyond."
He added the company will also be offering contemporary solutions, including cloud hosting (probably sometime this year) and Infrastructure as a Service (IaaS).
Igor emphasized that customers who maintain an ongoing relationship with LLHOST INC. would be offered exclusive discount deals on some of these future services going forward." By partnering with LLHOST INC., clients can expect a dynamic and continuously evolving collaborator that remains at the forefront of industry trends and technological advancements."