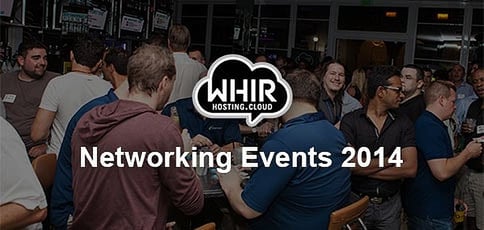 TL; DR The WHIR Networking Events are free to attend and are a fantastic place to meet executives and decision-makers in the web hosting industry. By including web hosting companies, software developers, and hardware manufacturers, the WHIR has created events you can't miss.
It is impossible to over estimate the importance of face-to-face meetings in business. Luckily for those in the web hosting industry, there is a resource such as the WHIR that knows this fact and is willing to put together networking events to help businesses meet.
"These are really casual events for social networking but in person rather than online," said Leslie Boultbee, who runs the events. "It's a great place for people to meet and build business relationships and often close deals. We focus on building business relationships while increasing sponsor brand awareness."

These networking events, that have been happening across North America and Europe since 2009, are designed specifically to assist both companies and individuals grow their contacts within the industry on a personal level and make business deals in a more casual and open atmosphere than the typical conference setting.
Rob Devita from Cologix said, "The Local WHIR Events are a must-do on our local marketing calendar each year. They provide an excellent avenue for our local teams to network and meet new partners/customers and prospects. The WHIR team does an excellent job of picking high-end venues that attract a new audience for us each year."
Where are the Networking Events for 2014?
London, U.K. – Sept. 23, 2014 – Read More About this Event
Amsterdam, N.L. – Sept. 25, 1024 – Read More About this Event
Washington, D.C. – Oct. 23, 2014 – Read More About this Event
Dallas, Texas, – Nov. 13, 2014 – Read More About this Event
How Does a WHIR Networking Event Work?
The WHIR's business networking events are targeted at executives, solutions providers, and corporate decision-makers that are involved in the hosting industry.
Everyone, from the top web hosts themselves to the hardware and software developers that support them, is involved and regularly attends these events to catch up with folks they already know, as well as meet the newcomers to the industry.
Typically these events have about 100 attendees in addition to the sponsors for the event. Both the attendees and the sponsors are intimately tied to the industry but usually have different goals in mind while attending the events.


The Attendees
Attendees to the WHIR Events are treated to free drinks and appetizers, as well as having the opportunity to meet all of the sponsors directly. It is important to the WHIR the web hosting community is as tight-knit as possible and that there is a forum for the exchange of ideas, business plans, and technology.
Attendees also have a chance to build up their personal brand through these industry events, while engaging with the decision-makers from a large number of local and global companies. The cities the WHIR chooses to host these events are specifically selected due to the presence of a web hosting companies, software makers, and hardware providers.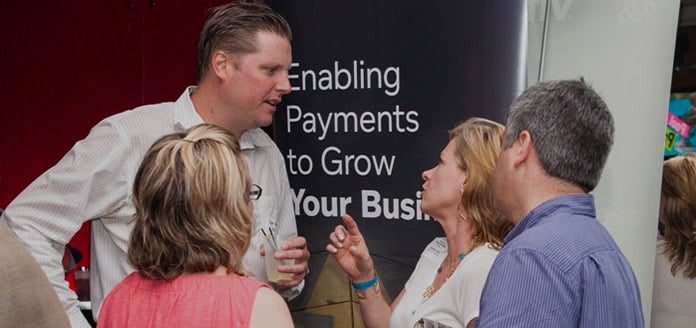 The Sponsors
Sponsors of the WHIR networking events are often the focus of the events. Typically, they are companies that are looking for the branding and business opportunities that come with a room full of their direct industries' movers-and-shakers.
While at the event, sponsors can have their own personal signage and literature to hand out to all of the attendees, as well as other perks, such as having a personal representative present or even the option of giving a door prize to help start conversations or capture leads.
Sponsorship of an event also includes a logo in the 24,000+ email list to WHIR members and a logo on the WHIR event webpage.
Conclusion
If you are in the web hosting industry and are around one of these events, you really have no excuse not to attend. They are completely free, and there are few other dedicated and focused events for you to get the word out about yourself and your company.
For more information, please visit the WHIR's homepage or their WHIR Networking Events page.