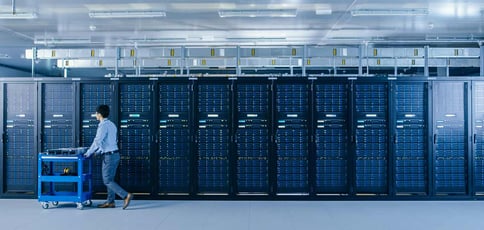 Needing the best dedicated server hosting plan is a good problem to have — it likely means your website or online business has grown to such heights and success that it requires the complete server resources to handle the flow of visitors.
Dedicated hosting represents the pinnacle of computing power with isolated processors, enhanced security, and total control over performance optimizations.
To help you identify the best dedicated hosting plan, we've tested all the top options and compared them on price, performance, usability, and reliability. Take a look at our results:
When it comes to premium hardware and luxury support, there's no better dedicated hosting provider than Liquid Web. The company skips over shared hosting to instead focus solely on modern VPS, cloud, and dedicated server hosting solutions.
Liquid Web's servers are built to order in Windows or Linux varieties, plus a selection of control panels and other helpful tools to get you started.
CPU Cores: 4 – 16
Memory: 32 – 256 GB
Storage: Up to six drives: 480 GB SSD – 36 TB SATA
Bandwidth: 5 TB – Unmetered
Uptime: 100%
Server Locations: Michigan, Arizona, and Amsterdam
Right off the bat, customers can choose from among the CentOS, CloudLinux, Ubuntu, or Windows operating systems, as well as pro versions of InterWorx, Plesk, and cPanel administrative portals.
Additional features include PCI compliance scans, DDoS protection, load balancing, and a vulnerability assessment.
Liquid Web impressed us with the sheer volume of disk space available with each dedicated server. At the base level, customers start with 480GB of SSD storage as a primary disk, plus an additional 1TB SATA disk and 250GB for backups.
The highest-tier hosting plan scales all the way to 2TB of primary SSD storage, 2TB of SATA and Acronis backups, and 2TB of additional file storage.
Capacity aside, no dedicated server hosting service comes with better support and managed services than Liquid Web.
Hundreds of Tier 3 hosting technicians, carrying more than 250 Red Hat Linux, Windows, and other certifications, work on-site at datacenters focused on server monitoring and network security.
The dedicated hosting company's support team, dubbed The Most Helpful Humans in Hosting, promises a can't-miss 100% uptime guarantee and responses to phone and chat inquiries in less than a minute.
Always our go-to pick for hosting affordability and flexibility, InterServer is also known for impressive modern infrastructures and extremely knowledgeable, hands-on support.
Each dedicated server is completely customizable and provisioned in less than four hours without any setup fees. Simply choose which Intel Xeon or AMD processor you'd like, then select up to four hard drives for storage and backup drives.
CPU Cores: 4 – 24
Memory: 8 GB – 1 TB
Storage: Up to eight drives: 250 GB – 32 TB SSD or 2- 10 TB SATA
Bandwidth: 10 TB – Unmetered
Uptime: 99.9%
Server Locations: Two datacenters in New Jersey or Los Angeles
Server setup options include several IP address configurations and even adjustable bandwidth rates. InterServer offers 1GB and 10GB ports and is even willing to stop tracking your bandwidth consumption if you're willing to pay for it.
Customers have a staggering 18 operating systems to choose from, including FreeBSD, Fedora, CentOS, and multiple versions of Ubuntu and Windows.
Once you're up and running with an InterServer hosting plan, the company's managed services will cover all hardware issues and system reinstalls.
If you use a control panel (the host offers cPanel, Plesk, or DirectAdmin), you'll see more troubleshooting, updates, and basic security oversight.
Upgrading your support means the dedicated server host's experts can then help with clustering and load balancing, VPNs, managed firewalls, and performance optimizations.
Showing that a cheap dedicated server can still come with all the important bells and whistles, InterServer even includes 20GB/s of free DDoS protection — which can be upgraded to 100GB/s.
Customers can also take advantage of free data migration and domain transfer assistance, usually accomplished within 24 to 48 hours.
A2 Hosting boasts loading speeds up to 20 times faster than many competitors and features multiple levels of performance upgrades.
All A2 Hosting servers are equipped with high-speed solid-state drives and additional speed boosts from APC/OPcache, Memcached, HTTP/2, LiteSpeed web server, and the CloudFlare content delivery network.
A2 Hosting's Turbo Server upgrade provides a drop-in Apache replacement that consumes less CPU and fewer memory resources — enabling faster and more efficient connections, as well as enhanced stability.
CPU Cores: 2 – 8
Memory: 8 – 512 GB
Storage: Up to five drives: 250 GB – 3 TB SSD or 1 – 12 TB SATA
Bandwidth: 8 GB – 20 TB
Uptime: 99.9%
Server Locations: Michigan, Arizona, Amsterdam, and Singapore
Page load speed can carry major implications in the success of your website, often dropping your conversion rates, visitor satisfaction, and even SEO rankings.
That emphasis on blazing-fast performance is exactly where A2 Hosting shines.
According to Google, more than half of mobile users will leave a site if it takes longer than three seconds to load. Although signing up for a dedicated server automatically boosts your performance, A2 Hosting helps you eke out every advantage imaginable.
That being said, a dedicated server from A2 Hosting isn't quite as configurable as those from some of the other hosts on our list.
Hardware configurations were a little confusing to manage, and there was no readily apparent way to add more bandwidth or change operating systems at checkout.
However, as you can see from our stats above, A2 Hosting does offer a good deal of scalability.
The Linux-only hosting company primarily focuses on open-source operating systems like CentOS, Debian, Ubuntu, and Gentoo, but does offer a CloudLinux license, as well.
When it comes to support, A2 Hosting enables customers to choose between an unmanaged server or managed machines with or without root access.
The dedicated hosting company's 24/7 support team oversees daily updates and upgrades of core software, ensuring a worry-free hosting experience.
When it comes to dedicated web hosting with Bluehost, the experience is all about quality instead of quantity. Instead of massive server capacity, the host focuses on doing a few things exceptionally well.
Bluehost servers are provisioned within an instant, featuring CentOS and a specialized cPanel interface that allows for root access, storage upgrades, and other basic configurations.
CPU Cores: 4
Memory: 4 – 16 GB
Storage: 500 GB – 1 TB
Bandwidth: 5 – 15 TB
Uptime: N/A
Server Locations: Unknown
Because BlueHost is a major part of the Endurance International Group family of brands, key details and assurances on its service level agreement and datacenter locations are hard to come by.
To be fair, we've never experienced any issues with Bluehost and unexpected downtime, but don't expect to get any prorated refunds.
The dedicated server hosting provider is notoriously tight-lipped about datacenter locations, but we expect Bluehost to automatically place your dedicated server in the best geographic location for your site to be successful.
The hosting provider most likely has at least one datacenter near its original company headquarters in Utah, as well as near EIG headquarters in Massachusetts and corresponding with Bluehost's global offices in China, India, and the UK.
The Bluehost dedicated server solution is relatively unmanaged — but only because the company's account management systems are so user-friendly.
Customers will appreciate the mirrored, or RAID-1, storage safeguards, as well as a custom database manager and management tools for multiple servers.
Bluehost's dedicated support personnel, who are available at all hours via phone, chat, and email ticket, work closely with the engineers and systems administrators working with your physical server.
Offering impressive value for the investment, Hostwinds dedicated hosting plans will pay dividends for site owners who value reliability, speed, and friendly support.
Although the company offers the usual slate of Linux operating systems, it's Hostwinds' Windows plans that most caught our eye. Customers can choose from six different versions of the operating system, including Windows Server or Datacenter versions from 2008 to 2016.
CPU Cores: 4 – 16
Memory: 8 – 72 GB
Storage: Up to four drives: 120 GB – 4 TB SSD or 1 – 12 TB HDD
Bandwidth: 10 TB – Unmetered
Uptime: 99.9999%
Server Locations: Washington, Texas, and Amsterdam
Identifying the right server hardware can be a little tricky, but we love how Hostwinds lets visitors configure their machines before even putting one in a shopping cart.
Different levels of storage, RAM, and bandwidth are available for each of the hosting company's six base servers, so be sure to explore your options.
As you add storage drives, you can also specify which type of RAID array you may like to deploy to increase the performance or reliability of your data.
Each dedicated server is custom-built when ordered, but you may need to spring for a control panel; servers come with full IPMI access to VNC KVM and power controls, as well as ISO mounting.
Even better, Hostwinds gives users a whopping eight dedicated IP addresses by default — far more than most competitors — and enables them to expand to as many as 128 IPs.
That attention to detail and meeting customer needs is again on display with Hostwinds managed services and support, to say nothing of the superb 99.9999% SLA.
Agents are available 24/7 across multiple channels to help troubleshoot, and the web host promises to replace faulty hardware in less than an hour.
Server maintenance, updates, and virus scans are all covered, as is loading problems, DNS configuration, and firewall setup and troubleshooting.
Combining user-friendly simplicity with the full range of features customers need, HostGator is always a solid pick at any level of web hosting.
The company's dedicated hosting service comes in three easy-to-understand packages with very few customization options to help beginners get started quickly.
Storage capacity and the type of drive is predetermined; one plan is HDD, one is SSD, and the other offers a choice between the two.
CPU Cores: 4 – 8
Memory: 8 – 30 GB
Storage: 512 GB – 1 TB SSD or 1 – 2 TB HDD
Bandwidth: Unmetered
Uptime: N/A
Server Locations: Utah, Texas, and others
Naturally, larger organizations and more experienced developers will want many more available configurations with their dedicated hosting, but HostGator does not charge extra for unmetered bandwidth, a control panel, or the Windows operating system.
Unlike its sister company Bluehost, HostGator is a bit more transparent about its datacenters. Most of the host's servers are located in Utah and Texas, but some are elsewhere in the EIG chain.
Customers cannot choose which datacenter houses their dedicated server, and HostGator may even migrate your hosting account to a different machine in another datacenter to perform maintenance and upgrades.
That being said, many beginners don't terribly care where their dedicated server is, so long as it works. And it largely will, even if there's no service level agreement.
HostGator gives customers around-the-clock monitoring and support, plus DDoS protection and an IP-based firewall. Plus, the hosting company's online knowledge base comes with more than 500 video tutorials and 700 articles to help you learn about how to run and optimize your site.
InMotion Hosting is a more advanced hosting solution that comes with an abundance of user-friendly features and offers that perfect mix of blazing-fast performance and personable customer support.
System administrators and developers can opt for bare-metal unmanaged dedicated servers for raw processing power or a cPanel-driven managed hosting plan that also works great for businesses, agencies, and resellers.
CPU Cores: 4 – 16
Memory: 8 – 512 GB
Storage: Up to six drives: 500 GB – 8 TB SSD or 1 – 8 TB HDD
Bandwidth: 6 – 15 TB
Uptime: 99.999%
Server Locations: California and Virginia
Whichever dedicated server route you choose, rest assured you'll have some of the fastest hosting hardware possible. InMotion Hosting only uses optimized SSD disk space and touts 20-times-faster page load speeds.
What's more, each dedicated plan comes with two to four hours of time with one of the hosting company's system administrators to work on site transfers, custom configurations, performance optimizations, security recommendations, and other consultations as desired.
The web host's managed services entail real-time monitoring, proactive maintenance, regular updates, 24/7 support, and a two-hour hardware replacement policy in the rare event part of your infrastructure fails.
No team member may answer support inquiries unless they have at least 160 hours of internal training on the hosting company's LAMP stack, email clients, CentOS, and dedicated server administration, ensuring you'll get an experienced associate every time you reach out.
In addition to above-average reliability, InMotion Hosting gives customers up to 15 free dedicated IP addresses.
Our only gripe with InMotion Hosting is the company's à la carte approach upselling tactics at checkout. When signing up for a dedicated server plan, you're first asked to choose which cPanel license you'd like to pay for.
Server management is an extra cost, as is a hardware firewall, remote KVM, and the Softaculous app installer. Your rates won't be dramatically higher, but we left feeling a little nickel-and-dimed.
Perhaps better known for its affordable shared hosting plan, iPage is also well prepared to stick with customers as their site grows and their hosting needs call for a VPS or dedicated server.
Those looking for an easy transition to their first basic server will find a solid low-cost option with many familiar features.
CPU Cores: 2 – 4
Memory: 4 – 16 GB
Storage: 500 GB – 1 TB
Bandwidth: 5 – 15 TB
Uptime: N/A
Server Locations: Massachusetts and others
We kind of love that the dedicated server provider still gives customers a free domain registration, website builder, and SSL certificate. More noteworthy, however, is how iPage extends its 30-day money-back guarantee to all levels of hosting service.
With iPage, what you see is what you get — there are no hardware customizations outside the specifications listed with each plan, which include CentOS, cPanel, and at least three dedicated IP addresses.
Instead, customers are allowed to add domain privacy, SiteLock security, and daily automatic backups, plus WordPress optimization or G Suite.
The dedicated hosting company leverages cloud technology to deliver instant provisioning and seamless migrations in addition to the optimal speed, security, and reliability you'd expect from mirrored storage.
But because iPage is part of the Endurance International Group family, customers will have to deal with the lack of a service-level guarantee and the mystery surrounding datacenters.
From what we can tell, the dedicated server host operates two locations in Boston, with around-the-clock monitoring and regular backups.
As a sister company to iPage, FatCow seamlessly blends many of the same features and support lines that come with a dedicated and shared server.
The two companies share similar server specifications and price points, but FatCow offers additional discounts in a specialized term configuration.
Instead of monthly, annual, or two-year hosting plans, customers can receive a 62% discount for the first month if they're willing to pay a higher rate moving forward (or switching to one of the other plans after 30 days).
CPU Cores: 2 – 4
Memory: 4 – 16 GB
Storage: 500 GB – 1 TB
Bandwidth: 5 – 15 TB
Uptime: N/A
Server Locations: Masachusetts, Utah, and others
FatCow's servers come with CentOS, cPanel, and optional root access, giving users just enough computing resources without becoming overwhelming.
Thriving online businesses with lots of traffic will enjoy complete control of their environment, along with extensive security protections. Servers are deployed instantly, and the host's cloud-based platform even provides more room for growth.
Unlike many of the dedicated server hosting company's EIG brethren, FatCow is a bit more transparent about its datacenters — even going so far as to post 24 free-to-use photos of its server racks.
The dedicated host operates two datacenters near Boston totaling more than 2,400 square feet (we suspect the same ones iPage also uses).
However, those may be primarily used for shared hosting customers; a FatCow knowledge base article mentioned that VPS and dedicated services are "most likely" located near Salt Lake City.
Sure, most hosting customers know GoDaddy for its racy Super Bowl ads, affordable shared hosting, or dominance when it comes to searching for domains.
But as a dedicated server hosting provider, GoDaddy caters remarkable computing power to large organizations needing speedy, secure, and reliable services.
CPU Cores: 4
Memory: 4 – 32 GB
Storage: 1 – 2 TB
Bandwidth: Unmetered
Uptime: 99.9%
Server Locations: Arizona, California, Illinois, Virginia, Amsterdam, and Singapore
The world's largest hosting provider serves more than 19 million customers and protects more than 78 million domain names — while still offering a complete range of hosting, productivity, and design services.
When it comes to dedicated server hosting, GoDaddy's plans fall in the middle of the road — tons of storage and bandwidth but not much in terms of available customizations.
The hard-disk storage comes in a RAID-1 (mirrored) array with unrestricted bandwidth (so long as you stay in compliance with GoDaddy's acceptable use policy), as well as three dedicated IP addresses and the choice between Linux and Windows.
Server management comes in three tiers, from self- to fully managed plans, and your server will be ready to go in less than 48 hours.
GoDaddy's 2014 initial public offering revealed the company housed its 37,000 servers in nine datacenter locations across the U.S., Europe, and Asia.
More recently, though, the global hosting titan announced a multi-year plan to move the vast majority of its infrastructure to Amazon Web Services.
Regardless, the sheer size of GoDaddy's presence means customers' dedicated servers will be located as close to their audience as possible, boosting SEO and performance.
At the pinnacle of innovation, quality, and service, Media Temple shows that high-value hosting doesn't always come with the lowest price tag.
Of course, the cost to run your site with the upscale host will likely scare off many first-time dedicated server customers and small business owners, but those willing to make the investment will be floored by the cutting-edge, next-level services and computing power.
CPU Cores: 16
Memory: 128 GB
Storage: 1 TB SSD
Bandwidth: 10 TB
Uptime: 99.99%
Server Locations: Virginia
Media Temple strikes an interesting balance between high-tech hosting and user-friendly solutions that don't make you sweat the small stuff.
All customers will start with the same Intel Xeon processor and with a generous amount of SSD storage, memory, and bandwidth.
From there, you only have a few simple questions to answer: Do you want a control panel? If so, do you prefer Plesk or cPanel? What about CentOS 7 or 6? That's it!
For those looking for a little more flexibility, check out the hosting company's popular VPS hosting service. The base hardware is configured exactly the same, but you'll share resources with a few other customers.
Those plans scale all the way down to 2GB of RAM, 30GB of storage, and 2TB of bandwidth for just over $50 per month.
Although Media Temple maintains datacenters on both coasts of the U.S., all dedicated servers are housed exclusively at the state-of-the-art facility in Ashburn, Virginia.
With hosting services geared toward web designers, developers, and creative agencies, Media Temple represents a great choice for those serious about their online venture.
Offering massive amounts of computing power and a global network of datacenters, FDC Servers is a cost-effective option for experienced system administrators with big needs.
You'll still spend a couple hundred dollars on the hosting provider's budget servers, but they will be far more equipped than others at similar rates.
CPU Cores: 2 – 16
Memory: 16 – 256 GB
Storage: Up to 24 drives: 240 GB – 96 TB SSD or 3 – 336 TB HDD
Bandwidth: Unmetered
Uptime: N/A
Server Locations: 20 datacenters in the North America, Europe, and Asia
With minimal support, however, FDC Servers is definitively NOT for beginners. The dedicated hosting provider is more or less available 24/7, minus some holidays and other days when the offices are closed.
Employees won't assist with any application-specific issues — but will only confirm that the customer's server is online and remotely accessible.
If you can handle an unmanaged dedicated server, you'll appreciate the unrestricted bandwidth FDC Servers delivers via 1 Gbps, 10 Gbps, or 100 Gbps ports.
Some of the lower plans will be throttled back during the day, so you may need to upgrade to a more expensive plan if you need that dedicated throughput.
We're a little surprised customers don't have more options when it comes to selecting a processor or RAM, but FDC Servers gives folks ample control over storage drives, backups, and server locations.
Operating system choices include Ubuntu, CentOS, Debian, or FreeBSD, in 32-bit and 64-bit architectures.
The dedicated hosting service maintains 20 datacenters spread around 12 countries, leveraging that geographic footprint into an optional content delivery network service, as well.
Get started with FDC Servers now »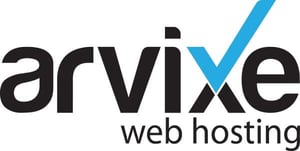 Returning to more beginner-friendly dedicated hosting solutions, Arvixe represents another veteran hosting provider that streamlines server configuration and support.
The respected web host all but disappeared a few years ago under EIG ownership, but the brand has experienced a resurgence of late worthy of sneaking onto our rankings list.
CPU Cores: 4 – 12
Memory: 4 – 32 GB
Storage: 256 – 512 GB SSD or 1 TB HDD
Bandwidth: Unmetered
Uptime: 99.9%
Server Locations: Texas, Amsterdam, and Hong Kong
Customers can choose among eight single- or multi-processor dedicated servers with limited customizations. We'd like to see higher storage capacities, but contacting support may unlock better upgrades.
The unrestricted bandwidth is always appreciated, as well as the nightly security updates and selection of available operating systems: Ubuntu, CentOS (with or without cPanel), or Windows 2012.
Arvixe gives similarly vague information with regard to datacenter locations, but the hosting provider promises redundant server and network monitoring from each location as well as centralized operations staffed with Cisco-certified support technicians on duty 24/7.
For those looking for more flexibility, Arvixe offers a cloud hosting service with the power of a dedicated server. The two plans are priced similarly, but come with slightly more control over scaling your environment's computing resources up or down.
All in all, Arvixe is a solid — if not spectacular — option for first-time dedicated server customers looking for basic functionality and support.
Dedicated server hosting means you get an entire server all to yourself. Customers essentially lease the equipment from a dedicated web host, which maintains the server in a datacenter.
The name may seem obvious and, thankfully, the term is one of the easiest web hosting concepts to understand.
Dedicated hosting is considered a single-tenant environment, unlike VPS and shared hosting services where one machine is partitioned, or divided, among several site owners.
Dedicated hosting customers receive access to and control of a physical server's full computing resources, such as processors, storage, and memory.
The benefit of using full server resources means increased speed and capacity to handle greater flows of traffic.
With such power, however, comes the added responsibility of server administration, or the regular maintenance required to keep the dedicated server running smoothly and securely.
Most hosts alleviate this time-consuming task by offering managed hosting services, which typically include automatic updates and security patches, monitoring, backups, and periodic virus scans.
Deciding when to move up the hosting ranks can be a daunting task. Let's explore some of the reasons you may want to take the leap to dedicated hosting:
Security: Sure, a dedicated server doesn't automatically protect you from being attacked, but not sharing space with other hosting customers will certainly help. This is especially important for those collecting sensitive data or processing online payments.
Traffic: If you're seeing 1,000 or more unique daily visitors, it's probably time to move up. According to marketing firm WebFX, your infrastructure should be able to withstand traffic spikes up to 30 times greater than your daily flow of visitors to keep your site operating normally.
Speed: When there are multiple sites clamoring for attention, a server's RAM and CPU can get overwhelmed, resulting in painfully slow load times. Website performance carries major implications on your SEO rankings, bounce rate, page views, and conversions.
There are only so many resources to go around; why not keep all the power for yourself? By mastering your security, traffic, and performance needs, your site will be more stable and available to customers at all hours.
There is no one-size-fits-all checklist to determine which type of hosting is best for you. Although the differences between a shared vs. dedicated server and customers are fairly obvious, the distinctions between cloud, VPS, and dedicated hosting are a little harder to separate.
Just like a child outgrowing his or her clothes at seemingly every turn, successful online ventures will expand beyond shared and VPS hosting environments. Dedicated web hosting represents the logical next step in your online journey.
The dedicated server hosting market — and all forms of hosting, for that matter — continues to grow each year, more than doubling over the past decade.
That means scores of dedicated hosting providers are clamoring for your business. And deciphering which company best meets your needs can be a bit daunting.
Although your specific needs may differ slightly, here's what we typically look for when comparing dedicated web hosting options:
Resources: Evaluating a dedicated hosting option based on its storage space, memory, and bandwidth is pretty straightforward. But what about the number of CPU cores or type of RAM? HDDs or SSDs? Is there a RAID array, or provision made for backups or volume storage?
Customization and add-ons: Having a physical server is the ultimate goal, of course, but you'll need to make it your own to be the most effective. Check out your operating system and control panel choices, along with SSL certificates, DDoS protection, and other perks.
Network and uptime: With more visitors (and probably dollars) at stake, you'll need a network that is reliable and fast. Port speeds won't make a huge difference for everyone, but the premium data transfer can be a differentiator.
Server locations: Housing your data as close to your audience as possible can eke out a few more milliseconds of website performance. Or, hedge your bets by looking for a dedicated hosting service that can connect you with a CDN to distribute your data to datacenters worldwide.
Managed services and support: Sure, any host will gladly take your money. But a managed dedicated server represents top-notch luxury, and your web host should treat you as such. Look for onboarding consultations, optimizations, and the willingness to keep your server up to date.
Naturally, the first step in shopping for any major technology investment is understanding exactly what your organization (1) needs now and (2) will probably need in the near future.
For instance, you'll want to allow for room to grow — without blowing your budget on unnecessary resources. Take an audit of your organization's IT and hosting systems to identify strengths and weaknesses.
This IT audit checklist outlines the primary goals and common issues that may arise. Make sure your data is protected, the hardware is appropriate, and the technical support is effective.
You'll save money in the long run by identifying outdated systems and likely exposing pain points for visitors' and employees' experiences.
Dedicated hosting can easily cost anywhere from $80 to $200 per month for a solid dedicated server — but expenses can easily soar much higher for large organizations with high computing demands.
As you may expect, all those dedicated hosting resources don't come for free. Going all in with a trusted hosting provider like Bluehost or A2 Hosting, however, doesn't have to break the bank.
Instead of simply gauging a hosting plan on its price tags, though, look for the long-term value a service brings to your website.
Even if you spend a few thousand dollars for your hosting plan, your peace of mind with a high-speed, reliable, and fully managed dedicated server will be priceless.
Splurge or Save? How to Gauge Your Costs
Obviously, the hardware powering your dedicated hosting plan will influence how much you spend. For instance, SSDs tend to be more expensive than HDDs, to say nothing of processor size, memory allotment, and available bandwidth.
Windows servers, with their additional licensing fees, are typically more expensive than Linux-based machines. Same goes for the commercial cPanel administrative portal, versus Plesk or open-source web panel alternatives.
Keep an Eye on Add-Ons and Extra Features
When comparing the best dedicated server hosting options, keep an eye out for automatic backups, protection against DDoS attacks, managed support, and other similar features that may drive your costs higher.
A2 Hosting will include some services as part of a hosting plan, for instance, while others like Bluehost and HostGator do not.
To get a sense of how that stacks up with other hosting services, we broke down how much you should pay for web hosting, whether you're looking for low-cost shared hosting, a premium dedicated server, and everything in between.
We used to rank SiteGround perhaps the best hosting company when it comes to customer support, among the top 10 dedicated server hosting options.
However, the managed hosting experts discontinued their dedicated server plans at the beginning of 2020.
Instead, SiteGround directs customers to its premium cloud VPS environments. While some providers' cloud solutions more closely resemble shared servers, SiteGround gives users much more room to succeed.
Here's how the plans compare to the dedicated servers above:

CPU Cores: 2 – 32
Memory: 4 – 128 GB
Storage: 40 GB – 1 TB SSD
Bandwidth: 5 TB
Uptime: 99.9%
Server Locations: Six datacenters in the U.S., Europe, Asia, and Australia
SiteGround's preconfigured cloud hosting plans top out at eight CPU cores, 10GB of RAM, and 120GB of SSD storage, but customers can build custom environments that scale all the way to 32 cores and 1TB of disk space.
We'd love to see a higher bandwidth capacity, but SiteGround gives site owners tons of flexibility that dedicated servers just can't offer.
Given SiteGround's move to the cloud and all the hype around the AWS vs. Azure vs. Google Cloud battle of titans, you may be wondering which is better: dedicated server or cloud hosting?
Although a cloud server (which actually draws resources from many different physical machines) offers inherently more scalability and reliability, plus a pay-as-you-go pricing model, there's no faster or more secure option than a dedicated server.
In fact, globally popular cloud computing and web services company LeaseWeb has noticed an uptick in orders for dedicated servers, noting that more specialized companies like those in Software-as-a-Service, FinTech, and gaming industries want more control over infrastructure, cost, and performance.
Be sure to keep an eye out for security measures when choosing the best dedicated server hosting.
Online theft is the fastest growing crime in the U.S., with attacks becoming even more profitable than the illegal drug trade. Researchers at Cybersecurity Ventures recently declared online crime as one of the greatest threats facing global companies.
Consult with your prospective hosting provider about security measures for your specific business. For those with online stores, for example, be sure to check which hosts offer PCI compliance. Bluehost and HostGator do, while A2 Hosting does not.
Firewalls, brute-force prevention, and safeguards from DDoS attacks can all go a long way toward protecting your site and data — especially if you spring for the managed hosting upgrade that ensures everything is kept up to date and configured properly!
Advertiser Disclosure
HostingAdvice.com is a free online resource that offers valuable content and comparison services to users. To keep this resource 100% free, we receive compensation from many of the offers listed on the site. Along with key review factors, this compensation may impact how and where products appear across the site (including, for example, the order in which they appear). HostingAdvice.com does not include the entire universe of available offers. Editorial opinions expressed on the site are strictly our own and are not provided, endorsed, or approved by advertisers.
Our Editorial Review Policy
Our site is committed to publishing independent, accurate content guided by strict editorial guidelines. Before articles and reviews are published on our site, they undergo a thorough review process performed by a team of independent editors and subject-matter experts to ensure the content's accuracy, timeliness, and impartiality. Our editorial team is separate and independent of our site's advertisers, and the opinions they express on our site are their own. To read more about our team members and their editorial backgrounds, please visit our site's About page.