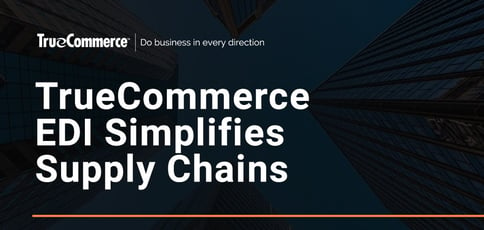 TL; DR: TrueCommerce equips eCommerce businesses with comprehensive solutions to simplify their supply chain. Its EDI service allows businesses to streamline their supply management with 24/7 fulfillment monitoring to provide optimal buying experiences for customers. Companies can gain visibility and track their product movements, from inventory management to product fulfillment, without complex manual processes.
When testing out a new car, most people don't think much about the inner workings of the engine and the vehicle. All they need to know are the basics: the price, technological features, and whether it will take them where they need to go.
TrueCommerce CSO and Co-Founder Ross Elliott likens what the company does for its customers to a well-performing car. Consumers may not understand everything about a car's mechanical parts, but they don't have to if they just want the car to accelerate.
"There are thousands of things going on under the hood. We help our customers wire everything up. They hit the start button while we're behind the scenes alerting them when there's something that they need to be aware of," said Ross.


TrueCommerce provides retailers and online businesses with EDI solutions to create seamless shopping experiences and accelerate their product movements. The company simplifies supply chain operations to help companies focus their energy on what matters most, the product.
TrueCommerce looks to make supply management effortless on its customers' end, so they don't have to worry about visibility or disorganization. Its solutions help companies streamline workflows and operate with agility, setting them up for success.
TrueCommerce has found new ownership and management to help it advance its operations. The company's primary investor sold its majority stake to Welsh, Carson, Anderson, and Stowe in 2020. With this transition, TrueCommerce also onboarded new executive officers who have pushed the envelope on how to achieve growth.
"We have a new set of people that own us, and they have been remarkable. These guys have been fantastic in terms of backing us right from the get-go," said Ross.
How the COVID-19 Pandemic Increased The Need for EDI
The COVID-19 pandemic has officially changed buyer behavior, with online shopping percentages skyrocketing over the last two years. According to Stackla, 67% of consumers have increased their online shopping since the pandemic, while 91% said they will continue this habit.
"The whole concept of buying online, but not necessarily waiting for the online service to deliver to you has become commonplace — where 12 months ago, 18 months ago, it was absolutely the exception," said Ross.
Ross said North American consumers had difficulty embracing that side of the market before the pandemic, and companies with that form of selling struggled to get ahead. But now that the tide has turned, TrueCommerce can help these businesses meet their online shopping demand.
"Our job is to grab that data and aggregate them back into an order management screen that companies can work with daily. So, our role in that whole process is to be the visibility layer," said Ross.
TrueCommerce integrates the various channels of supply chain management, from catalog management to fulfillment, into a streamlined workflow.
"We have to make sure we get those products to the right places and that they have the right information for the right customer in the right timeline," said Ross.
TrueCommerce has seen its drop-shipping service skyrocket in the last two years, doubling from 20% to a little less than 50% in transactional volume.
Simplifying the Complexity of Supply Chain Management
According to The Keenfolks, 75% of consumers expect a streamlined experience across every channel they interact on with their company. TrueCommerce simplifies the complex touchpoints of supply chain management by serving as a middleman between digital marketplaces and the customer.
"In many cases, we're their silent partner. We certainly have our own user interface that they can go into and work on. But many of our customers never touch our software. We help them set it up when they add a new channel and put the new channel in place," said Ross.
TrueCommerce provides a well-rounded eCommerce platform that is easy to integrate and fully managed. The company dispatches a team of specialists to monitor the daily operations of the EDI service, so customers don't have to worry about the heavy lifting.
"The only times that they need to touch anything is by exception. So when there's something that pops up, we're going to bring that to their attention and let them work on it," said Ross.
Ross said the TrueCommerce software fits into any fulfillment system, including Sage and Acumatica. He also said the company recently signed a global deal with IKEA to help the multinational conglomerate touch base with various suppliers and streamline its supply chain control.
A Dynamic Feedback Loop Helps Push Development
Ross told us the TrueCommerce team continuously looks for new ways to innovate, which helps them remain competitive. TrueCommerce has three sources that influence its development process.
"We listen to our customers first, so there's a feedback loop for them. There's a feedback loop built into our software that they can take advantage of if they choose to," said Ross.
TrueCommerce also allows its customers to vote on features they would like to see on the next release. This way the company can better serve its clients by building integrations they seek.
"We use the requests as guideposts rather than mandates. We want the voice of the customer to be important in terms of where we take our products because ultimately, they're the ones who are going to be delighted with what we do," said Ross.
TrueCommerce also relies on two other sources, industry experts and its employees, to advance development. Its internal employees complete its feedback loop. Ross said TrueCommerce gathers employee information from customer support, such as requests or questions, and responds by creating new implementations.
What's Next: Fully Integrating API Across Channels
As the world grows accustomed to an increasingly digital lifestyle, businesses will have to shift how they sell to the market and incorporate new methods. Many companies have allowed their customers to access their favorite products from various channels, including social media, eCommerce websites, and brick-and-mortar stores.
Leveraging this omnichannel approach will help businesses better interact with their customers and react on time. TrueCommerce has already accounted for this shift and has plans in-store to help its customers integrate their channels with success.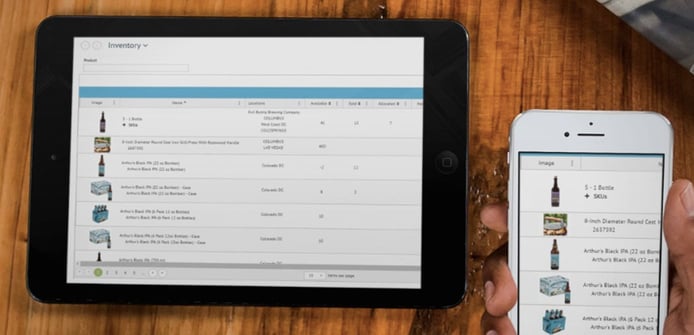 "We're working on coming up with more enablements to help our customers succeed in this omnichannel world. So we are working heavily on things, such as product information, to make sure that that can be built out with a healthy group of attributes," said Ross.
By connecting their channels with TrueCommerce solutions, businesses can optimize their product management and better understand the order flows through specific channels. TrueCommerce also allows customers to see what they need to order and ensure they have the right amount of stock.
TrueCommerce will implement additional API frameworks around its applications to meet the growing needs of its customers.
"By probably the end of 2022, people will have the ability to get in touch with everything through API with our applications. Today, we probably cover 60% of our applications through API. This year, it will be 100%," said Ross.
With the world moving at a rapid pace, companies must remain agile to thrive in a constantly changing market. Ross shared three key attributes that TrueCommerce's solutions add to companies' operational success.
"Speed, resiliency, and visibility because you want to move fast. You want to be resilient to change and adaptable. And then you want to make sure you're accounting for everything so that people have visibility to what's going on," said Ross.