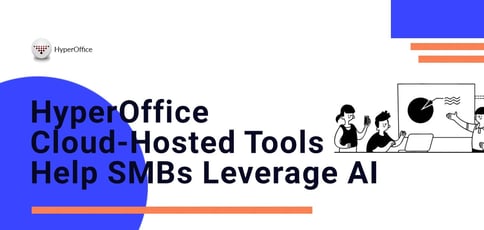 TL; DR: HyperOffice makes hosted communication and collaboration applications more accessible to small businesses. The company's more than 2 million users hail primarily from the U.S. but are based all over the world. In the early 2000s, HyperOffice was an early pioneer of the software-as-a-service model, which became the industry standard for hosted application delivery across vertical sectors. Now, the company is expanding its portfolio to include AI enhancements for many of its innovative solutions.
HyperOffice was founded as a hosted groupware specialist during the dot-com bubble era. At that point, ubiquitous broadband and web-hosted business applications were the stuff of dreams for an IT support team.
When the dot-com bubble burst, HyperOffice put its hosted software model on hold while the rest of the industry evolved enough to see the value of its vision. Then, in 2004, it became a pioneering provider of B2B-focused online collaboration and communication software.
Now that dial-up internet access and cloud-computing skepticism have faded from collective memory, HyperOffice's forward-thinking value proposition seems even more impressive. In those early days, business computing was almost always on-premises, and enterprise applications and data were hosted on a company's servers.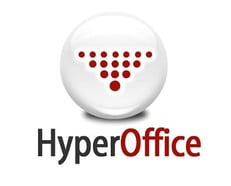 HyperOffice consolidated its offerings with an integrated suite of online tools that run the gamut of SMB collaboration and productivity needs, including business email, contact management, calendars, and document management, among many others.
"The value-proposition model we championed was a slow burn, but it was the same one Google Apps and Microsoft Office 365 emulated," said Pankaj Taneja, HyperOffice Director, Online Marketing and Product Management. "These, and other comparable offerings, popped up all around us soon after HyperOffice became a market leader, which shows how big a trailblazer HyperOffice was — and still aspires to be."
Despite growing ranks of challengers, HyperOffice continues to play to its proven strengths. Unlike VC-funded rivals, its private ownership gives the Maryland-based firm independence to develop products following known customer requirements — rather than short-lived market trends.
HyperOffice also offers bespoke services for its core products. That means it can provide a level of customization that customers are unlikely to get from the commoditized software giants.
Today, HyperOffice serves more than 300,000 customer organizations worldwide, primarily in the healthcare, education, and public sectors. Its client list features impressive names, including NASA, Marriott, SoftBank, and the American Red Cross.
"HyperOffice's aim is simply stated. It makes it easy for SMB owners, employees, clients, business partners, and suppliers to work together as a true team," said Pankaj. "They can plan projects, share and edit documents, schedule meetings, and stay connected. We provide the software they require without any of the pain of software development."
Empowering SMBs with Enterprise-Grade Applications
HyperOffice empowers SMBs with on-demand technology previously available only to larger enterprises. That allows them to achieve business growth and gain competitive advantages.
Three integrated portfolio components – Atlas Collaboration Suite, uShare.to Team Communication, and its newest offering, WorkMap.ai — deliver on that objective. Each has its own distinctive feature set.
Atlas Collaboration Suite consists of online document management, online calendars, audio and video meetings, and business chat features. uShare.to Team Communication enables an organization to quickly create communication spaces for teams and clients, where all parties can interface and chat, conduct audio and video meetings, and share documents.


HyperOffice markets its WorkMap.ai as a portfolio offering and stand-alone brand. It is a cloud-hosted AI-enabled workflow automation and relational database management platform. It combines workflow with database integration tools through a spreadsheet-style interface designed to be accessible to a broad cross section of an SMB's stakeholders.
HyperOffice expects WorkMap.ai to continue to differentiate the company as it enters its third decade of operation in an increasingly competitive market.
HyperOffice's value proposition is multifaceted, but the company maintains a streamlined pricing structure that involves volume discounts for clients with more than 100 users.
Atlas Internet Suite packages start at $5 per user/per month while the uShare.to Team Communication packages start at $7 per user/per month. WorkMap.ai's pricing, meanwhile, begins at $15 per user/per month for the standard service package. An Enterprise version is priced on a bespoke basis.
Tools Offer More Value and Features Than Competitors

HyperOffice doesn't mind being compared with other solutions from its rivals — it's part of the competitive nature of the market. The company even refers to competitors in its brand marketing.
Since 2004, it has seen several challengers try, and fail, to gain a foothold in the hosted collaboration and communications market. It has also seen greater competition as organizations pivoted to remote working thanks to the COVID-19 pandemic.
"Even before the pandemic, there were already plenty of players in our space," said Pankaj. "But staying steps ahead of rivals — startups and incumbents — has long been key to our success in this crowded market. We have been here for many, many years and have a track record of proven success. The rest do not."
The recent increase in enterprise video conferencing exemplifies Pankaj's point. Fortune Business Insights reported that the global video conferencing market is expected to grow from $6.28 billions in 2021 to $12.99 billion in 2028. That's a compound annual growth rate of 10.9% over the forecast period. How far that boom continues as employees return to traditional workplaces in the post-pandemic period remains to be seen.
According to Pankaj, HyperOffice will draw on its experience to continue to differentiate its brands and its solutions in this burgeoning but changing market. Its staying power reflects customer loyalty and its commitment to remaining innovative in terms of both its core portfolio and its value-added services.
AI Helps Industries Deal with Resource Management
HyperOffice holds that customer organizations will depend increasingly on intricate, customized workflow processes that more conventional out-of-box solutions can't adequately support.
"We have perceived our customers' need to automate intricate workflows as a means of further improving productivity, collaboration, and agility, and we are addressing that opportunity," said Pankaj.
He cited the example of a HyperOffice user organization in the healthcare sector where workflow processes were struggling under pressure from COVID-19.
"A hospital approached us to help with a critical challenge it faced," Pankaj said. "It needed a way to balance staffing to deal with an influx of COVID-19 cases. It had a situation where some departments were overstretched by admissions, while other departments' workflow had been slowed."
HyperOffice set up an online application where all information can be captured online and automatically matched for the hospital's resource administrators. This was an improvement but still relied on a manual step.
"So we implemented AI in the background that matched requirements with the surplus resources," Pankaj said. "In effect, the AI figures out the resource mapping in a seamless way."
Its WorkMap.ai product specifically addresses the area of AI workflow automation, and in the case of the hospital, may have led to better health outcomes for patients.
"It's been suggested that HyperOffice's solution has helped to save lives," Pankaj added. "We wouldn't go quite that far, but it is helping the hospital to operate more efficiently in these very testing times."
A Customer-Oriented Software Company Focused on Feedback
Leveraging the value of feedback has become increasingly important for a variety of purposes, including online satisfaction ratings, customer retention, and brand value reinforcement.
Customer feedback also helps to inform and inspire social media brand awareness campaigns.
Flexible service responsiveness has proved a consistent source of delight for HyperOffice customers.
"The ability to offer a personalized service is one of our most successful hallmarks," Pankaj said. "One way we differentiate is through our openness to more direct, in-person interactions with our customers. For instance, if we have a customer organization with a very specific requirement, we aim at having the flexibility to introduce that capability into our product development program, if possible."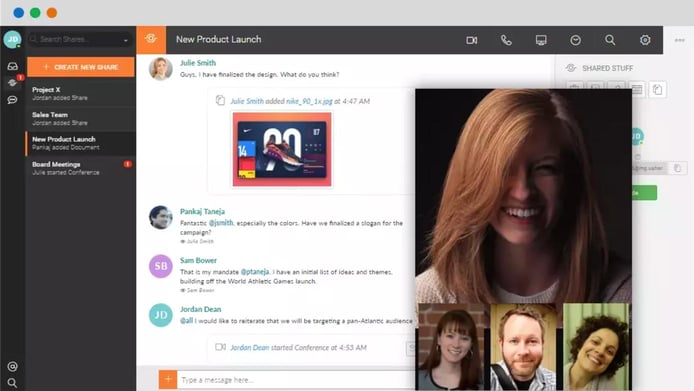 Pankaj said the chances of a customer getting a Microsoft sales rep to request a change to his or her Teams product are practically nonexistent.
With a corporate software giant, the customer-facing sales rep works for a different division and likely has no direct contact with developers, let alone have input into their work, Pankaj said.
HyperOffice takes a different approach.
"Our customer-facing people can say in response to change requests, 'OK, let me have a word with colleagues on the development team and see if your request might be feasible,'" said Pankaj. "That makes a big difference in how our customer organizations perceive us."
Communications Tools Stay in Step with Changing Needs
Even before the COVID-19 pandemic, the global productivity management software market showed signs of sustained growth. KBV Research projected its value at $99.2 billion by 2026, with a CAGR of 15% up till then. In this contentious market, the researcher reports, collaboration, and productivity tools must be entirely reactive to the changing needs of workflow dynamics.
As the conduct of knowledge- and information-based work continues to unfold rapidly, work methods — how people communicate and interact, set goals and agree to project plans — do not always follow the same pattern. HyperOffice provides insights into this trend and understands other shifts in the dynamics of knowledge-based value generation.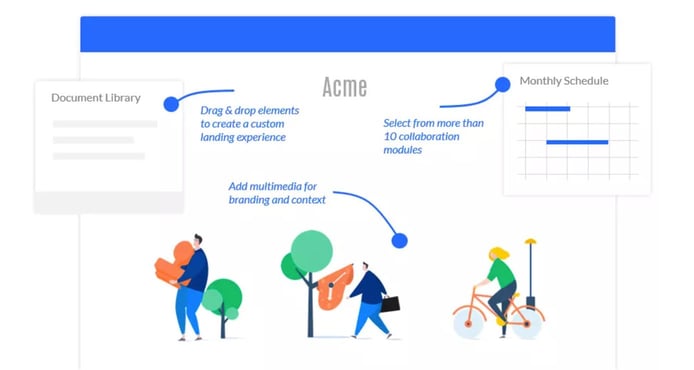 To stay ahead of the pack, application providers must understand that there is no such thing as a typical requirement, according to Pankaj.
"The broad umbrella beneath which HyperOffice's applications reside is collaboration and productivity," Pankaj said. "But in practice, they're also about product management in its broader sense."
The post-pandemic workplace divides its priorities between digital windows that relay team chats in one stream and personal chats in another.
"Now that these tools are being used in ways they weren't prior to the pandemic, some people are discovering that they can be a bit intrusive and even inhibiting," Pankaj said. "So we also need to find the flexibility to review feature sets that help alleviate that potential situation."
Advertiser Disclosure
HostingAdvice.com is a free online resource that offers valuable content and comparison services to users. To keep this resource 100% free, we receive compensation from many of the offers listed on the site. Along with key review factors, this compensation may impact how and where products appear across the site (including, for example, the order in which they appear). HostingAdvice.com does not include the entire universe of available offers. Editorial opinions expressed on the site are strictly our own and are not provided, endorsed, or approved by advertisers.
Our Editorial Review Policy
Our site is committed to publishing independent, accurate content guided by strict editorial guidelines. Before articles and reviews are published on our site, they undergo a thorough review process performed by a team of independent editors and subject-matter experts to ensure the content's accuracy, timeliness, and impartiality. Our editorial team is separate and independent of our site's advertisers, and the opinions they express on our site are their own. To read more about our team members and their editorial backgrounds, please visit our site's About page.