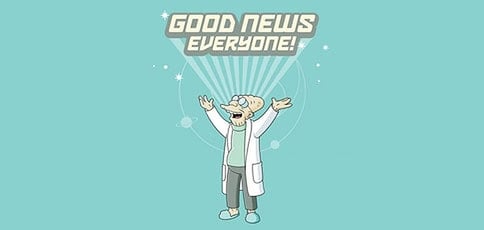 Update: As of 12:21 p.m. EST on April 20, 2015, we have launched the mobile version of our articles and reviews!
The Latest Update: As of 4:08 p.m. EST on May 28, 2015, we have launched the mobile version for all of HostingAdvice.com!
We are thrilled to announce the launch of the entire mobile version of HostingAdvice.com.
We have seen an ever-increasing percentage of our traffic using mobile devices, and we are extremely proud to provide you with the best possible experience while you are visiting us.
What Is Included in Our Mobile Version?
The initial mobile version will include all of our blog articles, how-to guides, and reviews.
This accounts for every article on the site and all of the details about all of the web hosts. The articles themselves have the exact same content, code snippets, comments sections, and everything that the desktop includes.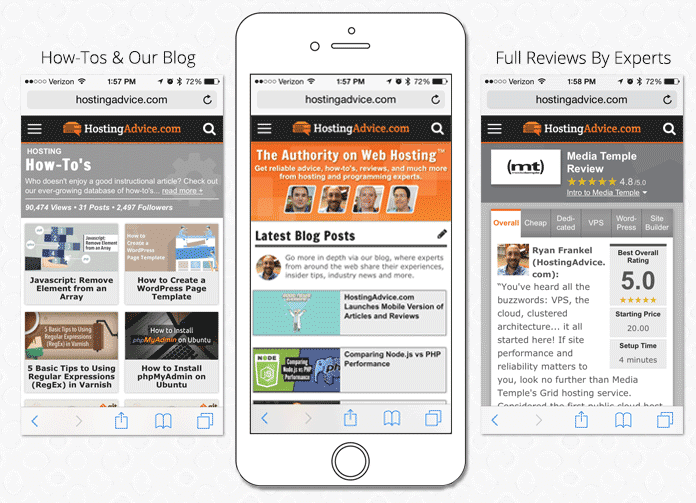 The only major difference is the experience is tailored to a mobile UX/UI.
Some Highlights of Our Mobile Project Include:
Not just a responsive site, but a mobile experience that is designed specifically for that purpose.

Mobile specific CSS that is very lightweight (only about 4kB gzipped!).
jQuery-less design that still provides all of the site's needed functionality (only about 4.5kB gzipped!).
Our usual painstaking development practice to squeeze out every ounce of performance. We strive to be the best on the web, and we strongly feel that getting you great information as quickly as possible is what everyone really wants.
Stay tuned as we continue our mobile development and bring you our homepage and section mobile designs!
The wait is over. A full-blown mobile launch of HostingAdvice.com in its entirety has arrived!
Stay tuned for the latest and greatest updates of the web hosting arena across all platforms — to desktop, mobile devices, and beyond!