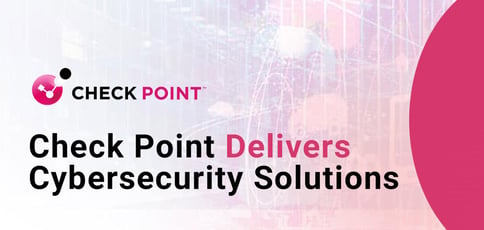 TL; DR: Check Point Software delivers a suite of cybersecurity solutions that help defend networks, data, and multicloud systems through a singular unified platform. Unlike most of its competitors, Check Point prioritizes threat prevention instead of only blocking known threats. Its platform simplifies cybersecurity practices for customers and allows them to automate security, manage posture, detect vulnerabilities, and shut down attacks faster. Check Point currently protects more than 100,000 organizations worldwide.
Digital attacks have ramped up increasingly over the past few years. The dark web activity has evolved and multiplied, and criminal hackers have upped their game. As more companies gather information into datacenters, hackers will only gain access to more confidential user data if companies don't adopt efficient cybersecurity practices.
"Probably the largest shift would be the nation-state capabilities of cyber warfare being moved into the hands of citizens and cybercrime syndicates now. And it's an interesting trend that's increased especially in the past five years," said Eddie Doyle, Cyber Security Evangelist at Check Point.
The Colonial Pipeline Company's data breach attests to how even a single compromised account, in this case, a dark web-leaked password, can do insurmountable damage to an enterprise and its customers. These kinds of headlines have helped elevate the public's awareness of digital attacks globally and expose the vulnerabilities within their networks.

"Cybersecurity is mainstream now, and cyber is everybody's conversation. It wasn't as much even five years ago. I'm excited to see that people working from home has caused them to be more technically apt. That brought our conversation into the mainstream," said Eddie.
Check Point provides companies with cybersecurity solutions to secure their sensitive data and networks. Its unified security platforms allow customers to manage threats and vulnerabilities while mitigating attacks across multicloud environments and user networks.
According to Check Point's 2022 Cloud Security Report, 57% of companies surveyed say they will be running half of their workloads on the cloud in the next 12 to 18 months, and 57% rank data protection and privacy as their top challenges. Companies have also shared that a lack of qualified staff and visibility makes it difficult to protect their cloud workloads. Check Point responds to this need by offering a streamlined management system that simplifies cybersecurity practices and their implementation into company operations.
How Check Point Combats The Rise of Cyber Criminals
Threat actors have become more competent in managing and establishing criminal syndicates over the last five years. They have also added sophistication to their techniques, making it easier to ransom their targets and evade crackdowns. Eddie told us Check Point developed a strategy to combat the growing number of digital threats and attacks.
"We built a group called offensive cyber operators," said Eddie. "These offensive cyber adversaries operate in Tel Aviv. And what they do is they go into the dark web every day. And they assume a persona or an avatar of a terrorist or a criminal, engaging in sort-of cyber espionage, to get threat actors to show their hand."
Check Point has about 400 employees whose role is to monitor the dark web and assimilate their techniques. And this group has helped the company remain competitive in this changing environment. The intelligence the cyber operators gather helps Check Point gain more insight into the processes and actions of cybercrime organizations.
"Threat actors have become creative in taking previously weaponized vulnerabilities and changing hashtags in the code to try and bypass IPS signatures. They are smart at reusing the same old code," said Eddie.
With this strategy, Check Point can better understand cybercriminals and place the team at the edge as these malware or ransomware threats deploy.
"When incidents, such as the Colonial Pipeline attack, happen, we can be milliseconds closer to the truth and milliseconds closer to remediation. So having 400 people just to get us a millisecond of the race is a massive commitment," said Eddie.
Simplifying Complex Security Methods for Users
Check Point simplifies the undertaking of cybersecurity practices by aligning its capabilities into a single frame dashboard for customers to manage. From its platforms, companies can automate security, manage posture, gain visibility into their networks, and prevent threats, among other actions.
"My favorite thing about Check Point is the ease of use because, if security is complex, it will not be followed. It has to be simple," said Eddie.
Check Point's four security platforms focus on a range of customer needs and include platforms tailored to network security, cloud native security, user and access, and unified management. Eddie told us that cybercrime has grown more complex and sophisticated, but Check Point is committed to quickly shutting down attacks and securing client networks 24/7.


"If you're a CISO, you have to be right 100% of the time. There are catastrophic consequences to being wrong once. But if you are a threat actor, you only need to be right once. There is no consequence for being wrong," said Eddie.
This dedication is a testament to Check Point's culture. Located in Tel Aviv, Check Point is no stranger to cyber threats because of its proximity and familiarity with nation-state capabilities and security.
"We cannot allow any threats because the nation would be in danger. So the culture is to prevent threats and manage the difficulty that occasionally comes from having a very secure environment," said Eddie.
Preventing Threats for a Secure Environment
Check Point distinguishes itself from its competitors by prioritizing threat prevention. Eddie said the company's methodology is to block threats — whether known or unknown — before they enter an organization.
Many of Check Point's competitors see false positives as a detriment to security because they can slow down operations. So they allow unknown threats to enter and mitigate them in-house if needed. But Check Point manages all cases, regardless of their severity or status, to avoid catastrophic consequences for customers.
"We're saying there will be false positives, and you need to learn how to manage them so that you don't have the same false positive twice. And it has the minimal interruption to your business, which is better than to let threat actors in and have a potentially harder time after a breach," said Eddie.
Eddie also told us that companies can propel business continuity and protect their businesses by training their employees in digital hygiene. Organizations don't have to rely solely on security providers' solutions. They can play a role in preventing threats in-house with employee programs on security aspects that go beyond standard measures such as detecting fake phishing emails.
The Check Point team also recently released a product solution to address a specific pain point for customers.
"We just created this brand new firewall, using new chipsets, that is lightning fast. It turns out that there's a lot of sensitivity to latency and speed that the average customer is looking for a solution. So that's a pretty big deal," said Eddie.