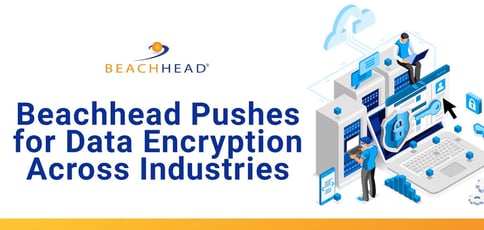 TL; DR: Beachhead delivers a host of endpoint security solutions for businesses to protect vulnerable data and delegate control and accessibility across operational devices. Its managed device platform allows users to enforce data encryption and gain visibility and remote access control over their digital assets, including computers, USB storage, and servers. Beachhead deploys robust security measures — from its RiskResponder tool to regulatory compliance — to reduce risks and establish peace of mind for businesses and MSPs around the clock.
When the COVID-19 pandemic began, most of us didn't expect it would completely alter how we approach our lives and view the world. It changed the way we socialize, engage in sports, receive health care, educate children, and how we work.
The pandemic contributed to the rise of the distributed workforce and accelerated the adoption of remote work. According to FindStack, 62% of employees aged 22 to 65 surveyed say they work from home at least occasionally. With more people engaging in remote work, whether on a hybrid or full-time schedule, companies must learn to adapt to the long-term changes and accommodate the implications that come with it.
One of those implications is remote work's threat to endpoint security in business networks.
"The work-from-home environment brought into play a whole lot of questions and uncertainty with administrators being able to have eyes on those devices. In many cases, you don't know where those devices are, who's using them, and who has the credentials. The ability to control your data has become at greater risk," said Cam Roberson, VP of Sales & Channel Development at Beachhead Solutions.

Distance has caused many businesses to lose visibility and control over their vulnerable data. Employees used to have internal desktops linked to the company systems, but now it's a different ball game. People work across various locations, from the workplace and home, making it difficult to manage security.
Beachhead provides companies and MSPs with the security solutions to protect their data and manage remote access control across business devices, no matter the location. The company does not take security risks lightly and makes sure to lead with caution for every threat because it understands that bad actors never take breaks.
"If there's behavior indicative of a problem or a data compromise, BeachheadSecure is
going to mitigate it immediately. With that threat now neutralized, investigation and analysis can
be performed. But neutralizing the threat – instantly, automatically, and 24/7/365 – is complete," said Cam.
Equipping MSPs with Powerful Security Tools
For nearly 20 years, Beachhead Solutions has provided companies with the tools to foster healthy security ecosystems. The company has helped businesses of all sizes implement and enforce data encryption and threat detection measures to uphold the integrity of their operations. Cam said companies should focus on security from a holistic view.
"Everyone is concerned with ransomware right now – and should be. But focusing
entirely on just one gap opens up others. You still have insider risk, lost and stolen devices,
compliance and regulation considerations, and other threats that don't go away just because
ransomware makes the headlines right now. All must be diligently protected against," said Cam.
In 2014, Cam said the Beachhead team had an epiphany about how to increase accessibility in the industry.
"In addition to selling directly to customers, we started ramping up outreach of
managed services providers – MSPs – who provide productivity and services to their SMB
clients," said Cam.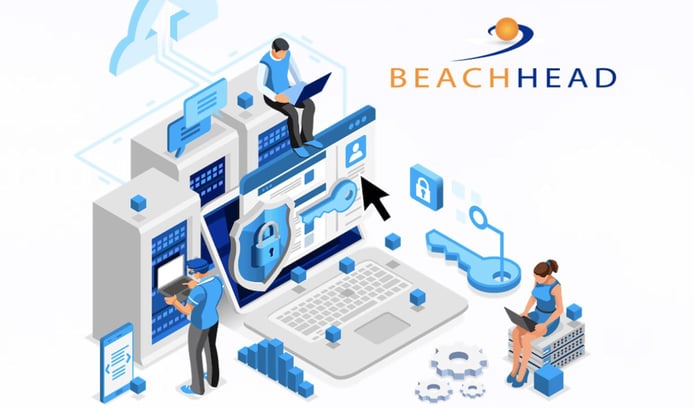 The Beachhead team realized it could partner with MSPs already selling to SMB audiences to reach end users more effectively. So the company switched its development approach to accommodate MSPs and built its tools for monthly management access to these companies.
Through the Beachhead MSP Partner Program, MSPs can leverage the BeachheadSecure platform to deliver best-in-class security solutions without managing the infrastructure. Beachhead solutions allow MSPs to reduce risks and maximize uptime for their clients while adding value to their organization's portfolio and bolstering client relationships.
Thousands of companies within its global partner network that includes 30-plus countries trust Beachhead to secure their endpoint channels and devices.
Solutions That Protect Data from Compromised Vehicles
Beachhead Solutions has a long and diverse history in the security industry, dating back to a relationship it formed with the US Army. The company was actually born out of the concern for lost data and sought to create an approach to mitigate data vulnerabilities for the military division.
"The Army wanted to make sure that remote data on a PC attached to a compromised vehicle was blown up. We recognized very early on the importance of being able to protect data from possible compromise and misuse. And the first approach was blowing it up," said Cam.
The Beachhead team has since moved on from that singular approach to add more articulate and recoverable methods to its catalog.


"Depending on the risk factors and customer preferences, the product offers a number
of predetermined responses as the risk escalates. For low risk, the product might send an alert, run a
script, or present a dialog to the user. More severe indications of risk can instantly remove the
user's access to the data on it. Data erasure is purposely not possible with RiskResponder – the
admin console is required for that," said Cam.
As its client base also evolved to include intermediaries and SMBs, Beachhead had to create solutions that catered to administrators and MSPs. The company offers peace of mind to its partners and clients by providing evidence reporting, giving visibility, and guaranteeing data protection with its secure platform.
"It's your eyes and ears for watching those remote devices when you can't possibly do it yourself," said Cam.
A Unified Platform for Establishing Risks and Accessibility
The BeachheadSecure platform allows users to take control of lost data and business devices and enforce encryption no matter where they are. Businesses gain visibility that they wouldn't have otherwise to mitigate risks by leveraging Beachhead's capabilities.
"We recently built a feature into BeachheadSecure called RiskResponder. The idea
behind it is to continually and automatically measure specific risks on the device. When a risk
factor or threshold is met, RiskResponder is going to take a predetermined response that the
customer (or MSP on a business's behalf) has set for that specific risk," said Cam.
By leveraging automation with its RiskRepsonder solution, Beachhead can automatically defend against hack attempts, geofence violations, network-borne attacks, software tampering, and hits to undermine security tools. And these easily managed EDR (endpoint detection & response) capabilities aren't the only ones on the Beachhead list of solutions.
"We have geofence perimeters. We have them for time-based excesses where the device is out there and hasn't checked in for whatever reason. It could be somebody stuck it on the shelf because an employee retired or in a warehouse in Russia," said Cam.
The geofence perimeter allows businesses to mitigate risks automatically. Companies can also improve how they distribute access by deploying adjustable security clearance for vulnerable groups. And when encryption fails, Beachhead ensures peace of mind by delivering instant remote data access control that users can restore or remove with one click from its console.
As for the future, Beachhead Solutions plans to continue improving its products to meet its customer and partner needs.
"We will be working on and building more of these RiskResponders while offering the evidence of a problem and the ability to address the problem automatically. And we will continue to provide a greater sense of oversight and access control on devices automatically," said Cam.