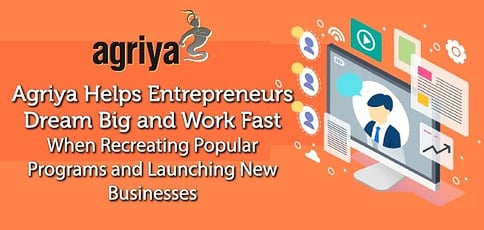 TL; DR: By building tools that mimic — without copying — proven business models, Agriya allows developers to recreate existing tools in their own region and niche. Agriya does the heavy lifting to help entrepreneurs launch new businesses quickly and at a much lower cost than if they were to create new programs from scratch. From the company's start as a web development agency nearly 20 years ago to serving clone scripts to more than 10,000 global customers, Founder and CTO Aravind Kumar shares the lessons learned along the way.
Aravind Kumar didn't know it at the time, but a frustrating client interaction was about to change the course of his business.
Agriya, based in Chennai, India, worked with entrepreneurs and small- and medium-sized businesses on custom development projects, including a YouTube-like platform a German customer wanted built to better serve the European market. When the team was 90% finished with development, however, the customer ran out of money.
Both intrigued by the idea and not wanting to waste his developers' time, Aravind asked to finish the program and launch it under Agriya's brand.
"It seemed like a great idea, and we had such a tremendous response from every corner of the globe," he said, adding that users created platforms for everything from Christian missionaries to African music. "That's when we realized there is a market for similar products that can serve niche segments. We slowly started to absorb the Silicon Valley trends."
As new programs and platforms become popular, Agriya's team of developers and designers recreate the applications to give entrepreneurs a head start with their business.
"We don't steal their code, we don't copy their code. We just take the base idea of a successful and proven business model and make similar software with our own ideas and design," Aravind said. "Everyone is constantly looking for new ideas and proven business models. Given that these ideas are already proven in the US and Silicon Valley, it makes these programs even more intriguing for people to launch with their local knowledge and specializations."
Clone Scripts Streamline On-Ramps for New Businesses
Clone scripting is essentially reinventing the wheel or recreating platforms from scratch. Agriya aims to build new scripts that do something similar — and, ideally, better — than what the source website has already done.
Entrepreneurs often envision recreating existing tools for their own markets, Aravind said, but with their own ideas and design. Not only is this a time-consuming process, but it can also be tremendously expensive. As clone scripters, Agriya seeks to do the heavy lifting for clients so they can test these products in their own regions or niches.
"We try to understand the problem that a specific startup is solving, along with the key tools they managed to solve it with," he said. "That is the key thing from the business analysis point of view that we need to understand for each piece of software."
The Agriya team looks for popular and emerging Silicon Valley trends, products, or tools when identifying a platform to recreate. If a successful, proven business model is scaling well and popular in the US, Agriya creates similar software with the team's own ideas and design.
Clone scripts give people with localized expertise or specialization access to new ideas and solid business opportunities they can create in their own country or industry — without having to do the hard work of creating software from scratch.
Instead, entrepreneurs can simply purchase a turn-key script from Agriya, adapt it for their target audience, and launch. This not only saves them time and money but also frees up their team to work on something other than building an untested product from scratch.
Agriya's Clone Scripts Focus on the Need for Instant Gratification
Clone scripting isn't as easy as it seems, however.
"Certain things might work for certain markets and not others," Aravind said. "The same startup that was very successful in the US, if it tried to expand to Europe, it might fail so miserably."
Before launching a new project, Agriya starts with a crowdsourcing platform where people can share ideas of businesses they think would be good to clone. When an idea reaches critical mass, the next step is to see if people would be willing to fund those ideas. Once an idea is funded, Agriya starts developing it. New projects typically take three to five months to produce before customers can adapt those ideas for their markets.
To decide what scripts to focus on, Aravind said it's important to keep your finger on the pulse of what's trending in clone scripts and what is in the zeitgeist fueling the desire for those types of products. Agriya recently launched a food ordering solution and a service booking tool, and the company has an event booking and ticketing platform in the works. All of these projects are in tune with what consumers want from applications — speed and efficiency.
"Everything these days is instantaneous," he said. "They don't like to wait for too long. They like to get things done right away. That's why Amazon is so successful: You get one-day free delivery, maybe maximum two-day free delivery."
The products Agriya has developed plug into this need for instant gratification — entrepreneurs can tap into the psyche of their clients by offering on-demand booking, whether it's for plumbing, landscaping, home repair, or whatever service may be in high demand in their region.
For Entrepreneurs, Simplicity Is Key
Aravind points out that Agriya's business model addresses that same need for instant results its customers face, in terms of allowing them to launch new businesses quickly.
"Entrepreneurs are our customers who, again, expect instant results," he said. "Our platform will help you launch your service or your marketplace for your specific location in less than 30 days."
Of course, launching in 30 days isn't possible if you want to add a lot of bells and whistles.As such, Agriya is always preaching the gospel of 'less is more,' Aravind said.
If entrepreneurs focus solely on the problem they're trying to solve and develop something with as few features as possible, they can challenge any established company and product.
"Don't try to complicate a problem," Aravind said. "Try to simplify the problem. Don't add too many things that will make it difficult for consumers to get benefit from the solution you are offering."